5 Amazingly stylish Barcelona renovations that will pump creativity to your next project!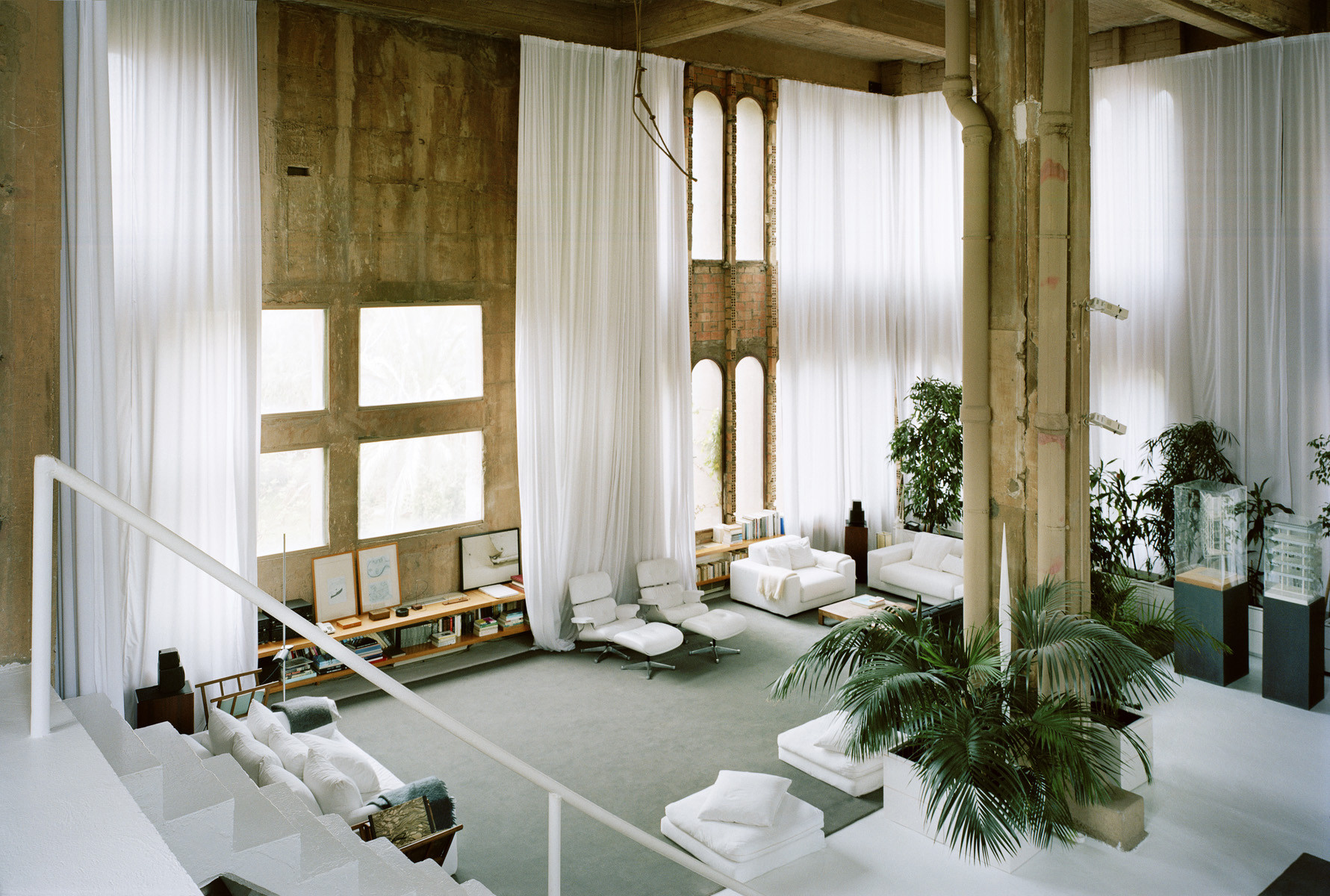 Barcelona architecture
is an eclectic and diverse patchwork mixing old, new, and sometimes modernist. We see this often in some of the best renovations of apartments in Barcelona as well. Newly renovated homes that have once served a different purpose are getting to be quite the trend. The top 5 repurposed spaces we've curated for you will give you some great inspiration when you're tired of the typical cookie cutter Ikea-esque apartments that we're getting so bored of seeing here.  The takeaway here folks is that there can always be a creative spin on the old adage 'out with the old in with the new'. Without further adieu, I present to you our top five repurposed renovated homes in Barcelona.
1. The cement factory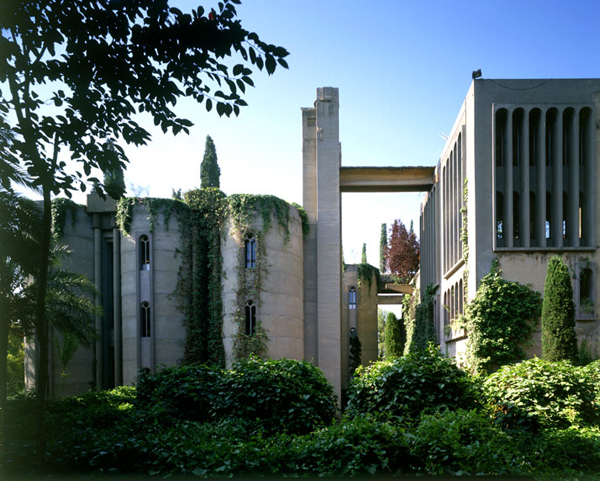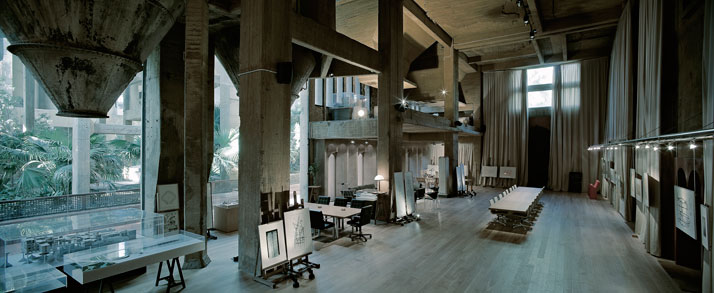 The first on the list is an absolute piece of artwork. Actually it reminds me of something as beautifully twisted as the aesthetic of the movie Edward Scissorhands. The the way the breathtaking towers jett out into and contrast with the sky is enough to make you fall in love with this former smoking ruin. Designed by the architect Ricardo Bofill in the mid 70's, this once decommissioned cement factory became a renovation project and a design challenge meant to turn the "the most ugly thing" into a thing of beauty, and to be honest, remarkably so. The spacious interior was designed with a special fervor to give the viewer an enhanced spatial experience and allow the mind to wander and increase its natural creativity. The furniture is made with minimalism in mind so that the free flowing feeling of the property will not be obstructed or cluttered. I can imagine myself sitting in one of the immensely spacious rooms, having a coffee and toiling away on a project, feeling the tranquility and calm that only such an impressive design can bring and feeling the creativity flow from my body and reverberate around the room. For me this is the pinnacle of Barcelona real estate dreams. For those of us looking to live in Barcelona in a home that might be a bit smaller than a summer palace though, the next renovation project might be a bit closer to reality. I also suggest watching this short about this amazing estate:
2. The sugar factory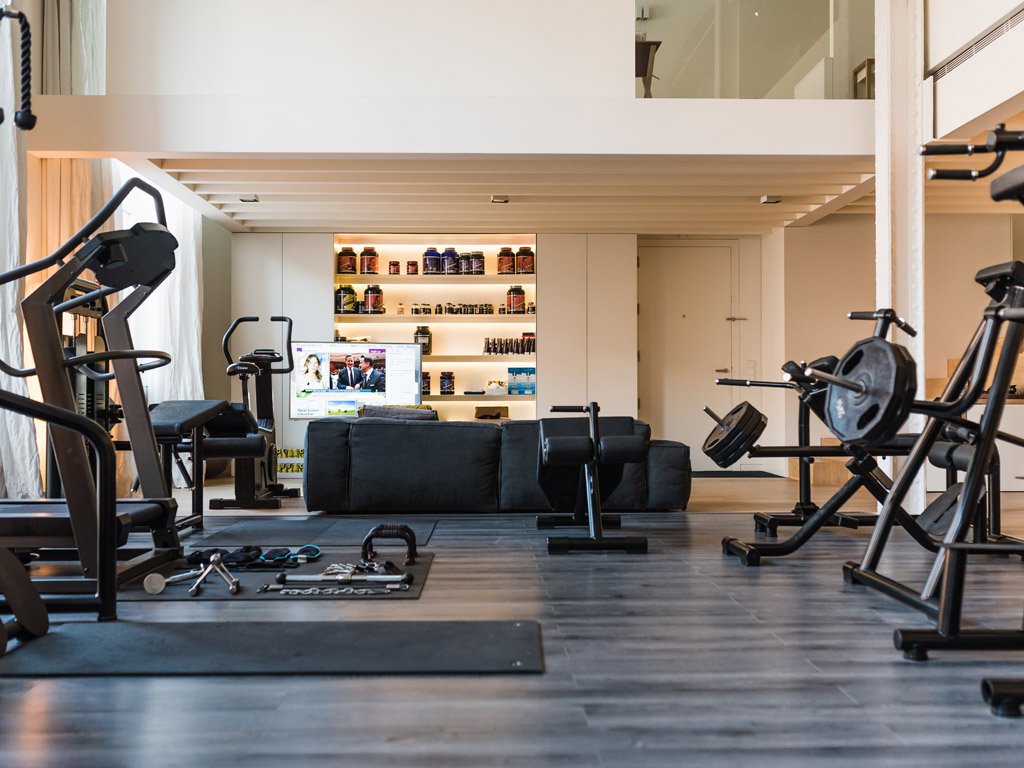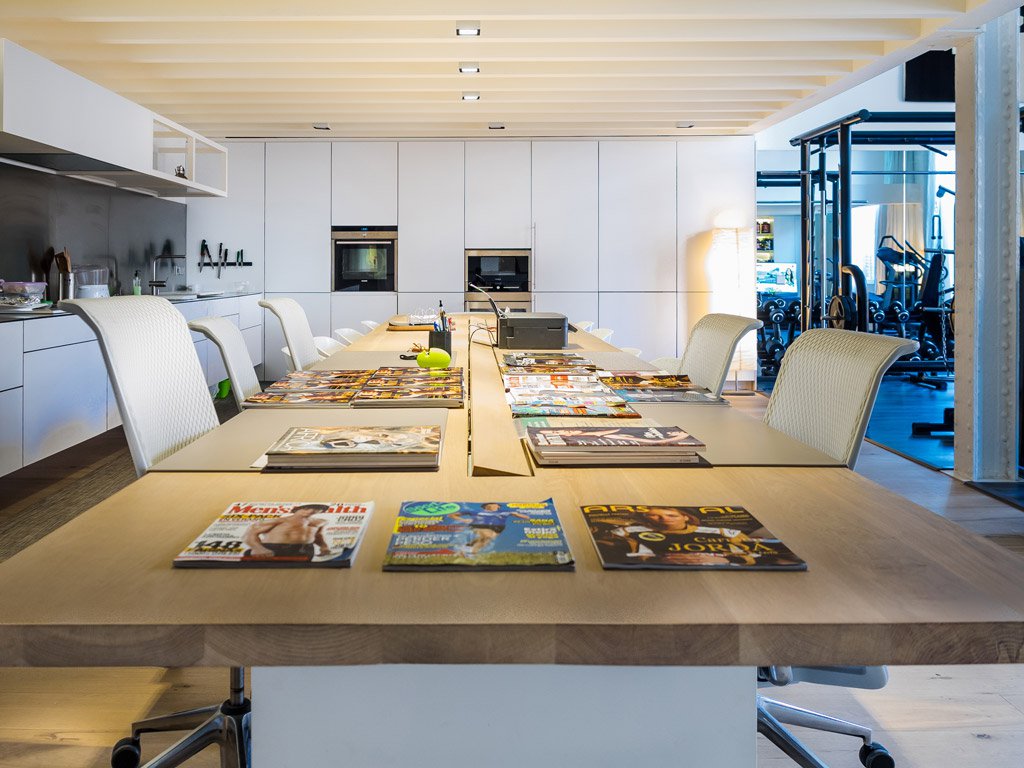 Wow, just wow. Look at what a little creativity and a touch of amazing taste can make. Could you even believe there used to be heavy machinery and decaying structures in this newly renovated estate?? I just love the amazing work the architect did to accommodate the gym into this apartment using the natural space of this one time sugar factory to allow a feeling of a genuine fitness room with great air circulation for the hot summer days. This amazing renovated apartment is currently home to Jorge Gutiérrez, one of Spain's most well-known personal trainers taking pride in his residence while making us all think about at least fitting a treadmill into our bedroom. Viewing this amazing apartment makes me constantly think if I ever get the opportunity to own this kind of real estate in Barcelona, I am going to lock my door and not step out until I have the build of a hunky model and the cardio prowess of an Olympic runner or a cheetah. This place is quite literally a fitness freak's wet dream. Being a former sugar factory and puns about sweets aside, this apartment is really made for those of us who like to enjoy the SuiteLife. Without sugar coating it anymore, this is the crème de la crème of repurposed renovations.
3. The workshop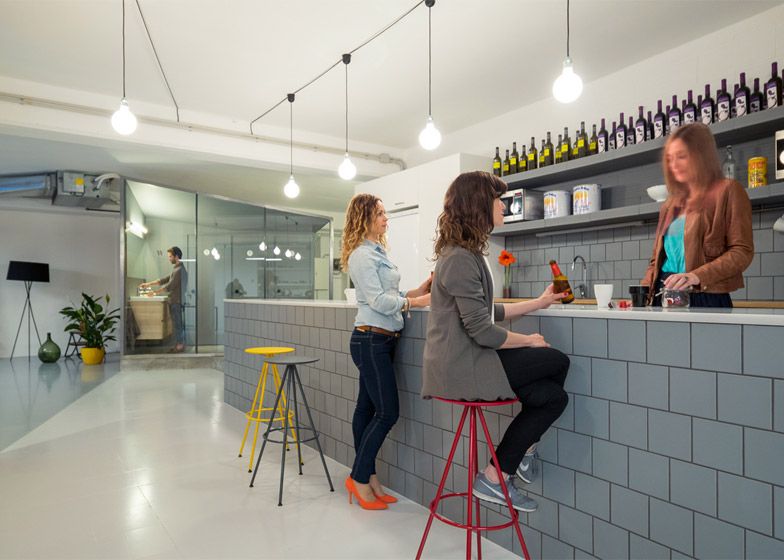 Talk about hard work huh? Might as well enjoy the amazing view! This former industrial workshop has been transformed by Nook Architects into a co-working office space that just makes you feel at ease while working on your daily routine. I find the way Nook Architects transformed the open space into smaller rooms separated by glass panes absolutely fascinating, and the minimalistic yet hip (it got its own bar!!) way this office space is built really separates it from what you would traditionally consider as an office space. Your daily work routine hence is transformed into an amazing visual experience. With all these things considered I definitely took a few design ideas from this amazing renovation even if I might not find my very own local industrial workshop to set it in.
4. The brewery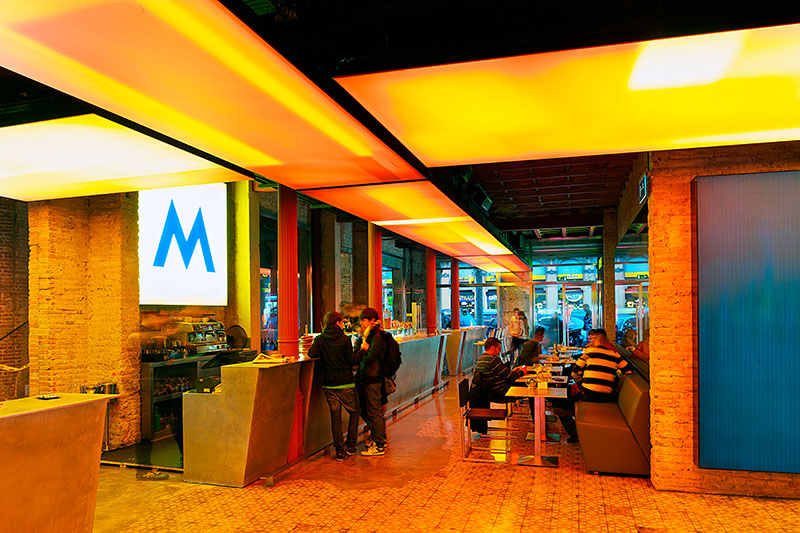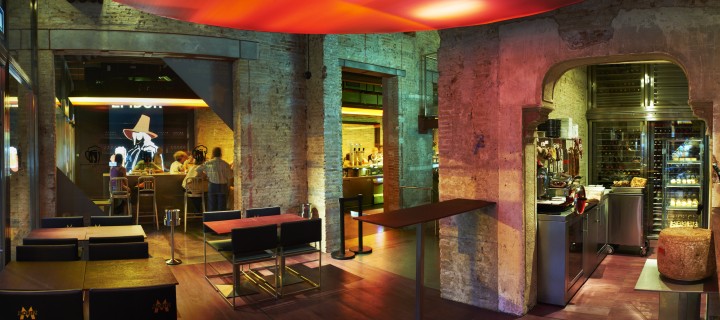 Beer and style, style and beer, what else can you ask for when wanting to relax next to a cool glass of fine lager in this amazing brewery from Moritz? This renovated brewery has just the right amount of old style mixed with new design features that meld together in such a fantastic way that it invites you to enjoy your surroundings while you savour the food and drinks offered. The architecture done by Jean Nouvel took the once decommissioned and old styled brewery and infused it with a fantastic modern touch. For those of you interested in unique real estate designs, I recommend you not to skip a visit to the Moritz brewery on your next visit to Barcelona, Cheers mates!
5. The dairy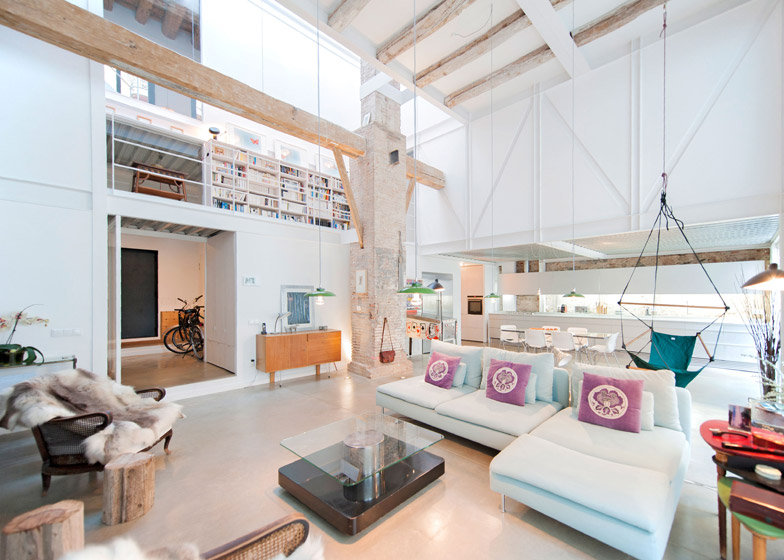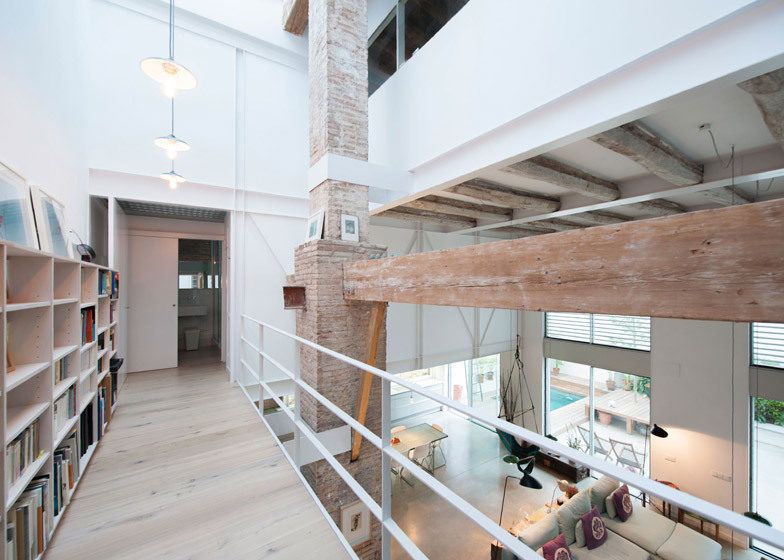 Ok I will confess, I saved my favorite for last. This one Is an absolute beauty in terms of architecture and design, and I love it. With its spacious rooms, exposed walls to show the old architecture and the overall style that preserves motives of its old dairy origins, this renovated house just screams style. Bought by the French architect Marc Mazeres and designed with the assistance of the local architect Lluís Corbella this former dairy factory today accommodates Mazeres and his family. Now this is the kind of home I would totally go for at the first chance I got, just thinking of moving to such an apartment and living in a constant state of relaxation. This apartment I must say is more suitable for families, and for people looking to have a bit of a crazier lifestyle another choice of rental might be more appealing, but for people looking to settle in and enjoy the simple life or even to invest in an amazing real estate opportunity, this is the place for you. So this is it folks, I hope you found some cool ideas for renovations or otherwise just seen some awesome real estate that is just to die for. If any of you did any cool renovations or know a place that can be made totally better by just a touch of fresh ideas, let me know in the comments. Until next time, and remember to live the SuiteLife! ~Wiz