There are quite a few
 Property Developers in Barcelona. 
 We as a Real Estate Agency love them since they create beautiful new flats and buildings. This blog will be about the top architectural firms and developers that have had the greatest impact in Barcelona with their current projects!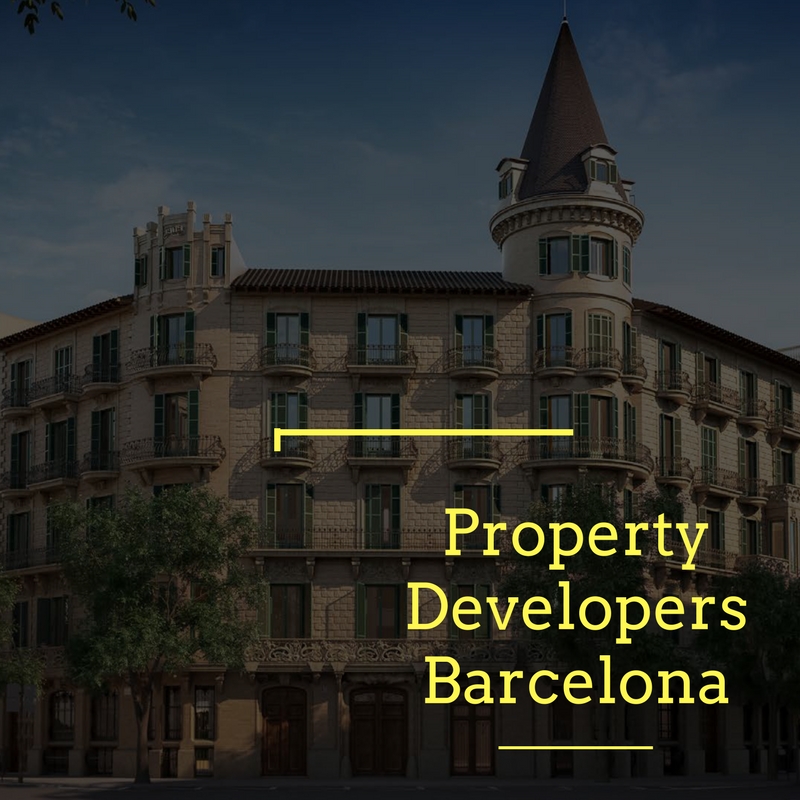 Properties are always in demand in Barcelona; people are especially attracted to new developments for the easy, functional living spaces they provide. It is a beautiful feeling to step into a brand new flat knowing that you will be the first owner. But let's start with the introduction of those organisations who create these beautiful places!
Norvet Property DVLP.
This is a developer we already collaborate with... Norvet took its first steps in renovating and developing buildings in 2013. Although they are such a young company they are amongst the most established in Barcelona. They have their own in-house design studio from which their architects and interior designers work. Norvet focuses on luxury design paired with sustainable and modern elements. Minimizing energy consumption by using energy-efficient systems and new smart-home technology take the properties into the 21st century. Norvet is always working on new projects but currently they have some really interesting "new build" projects. We will present to you three of them now: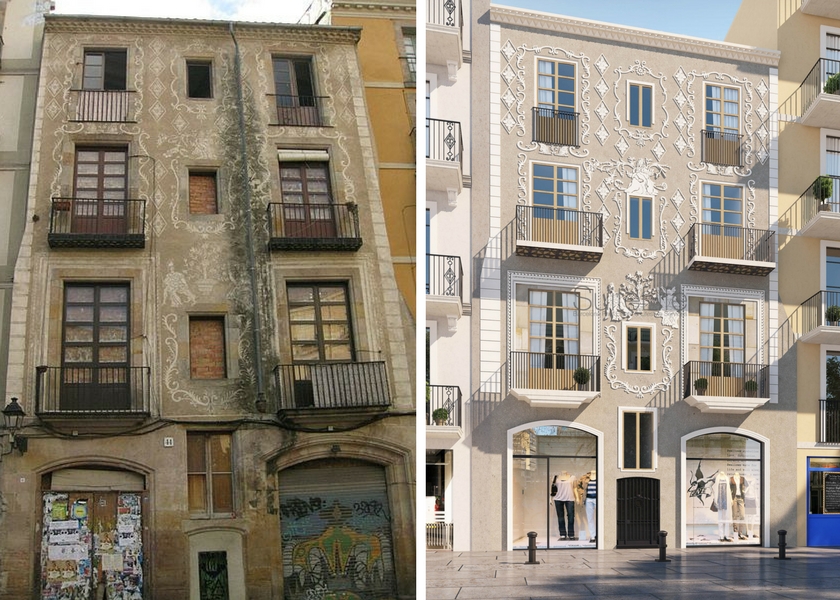 As you can see in the picture above the transformation is incredible! The building will be demolished and built up again. Here are some pictures of the interior.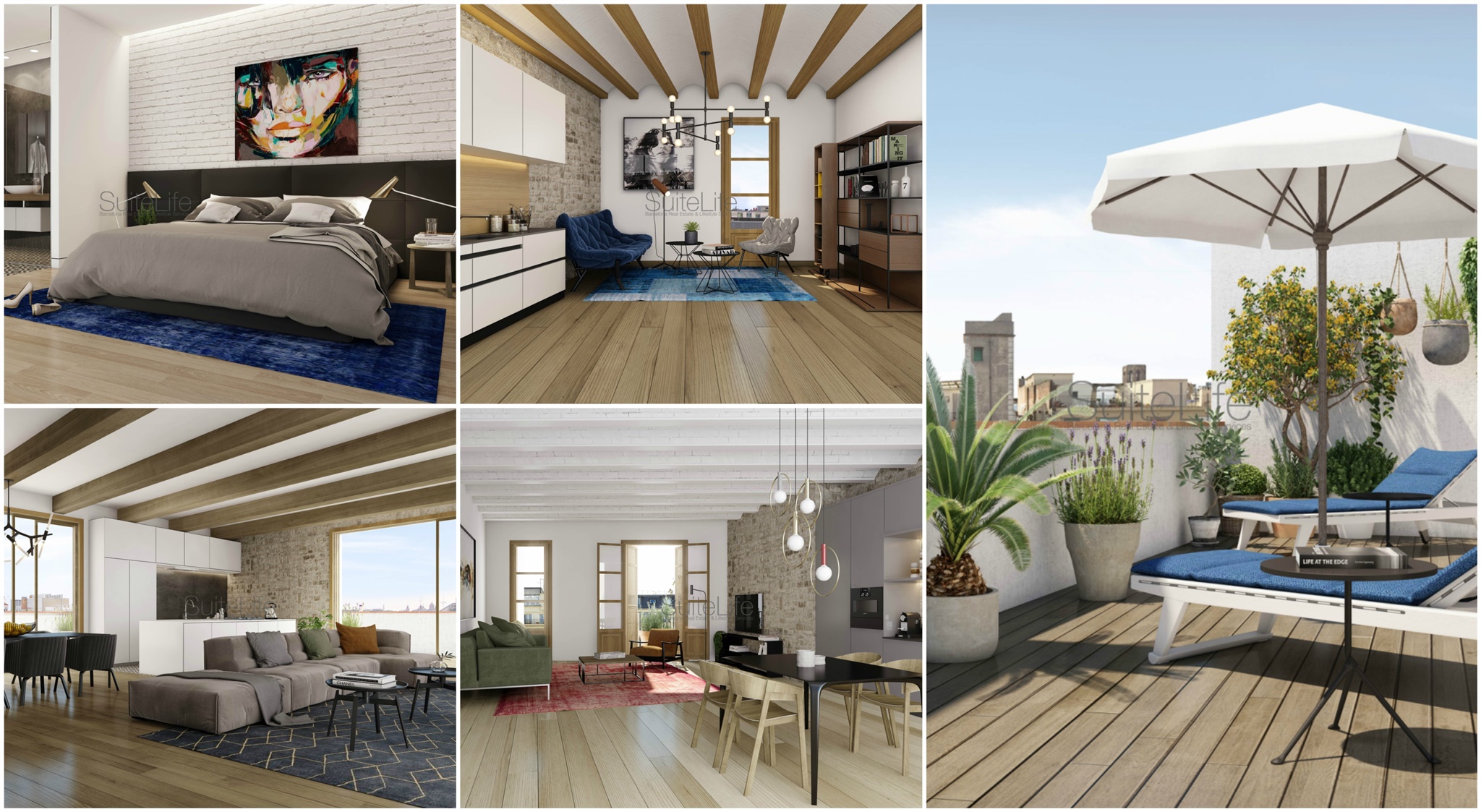 The style of the interior is mid-century modern and it is very spacious and luminous. It is in a prime location since it is located close to the Ramblas in the Gothic quarter. It is a gateway to the nightlife, streetlife, cultural life and it is only short walk away from the sea.

This before and after picture is also really impressive. It is based in in Poble Sec which is known as the "dry land of Barcelona"; named after its well known fertile ground decades ago. It is a great residential neighborhood with no big historical sights which means that there will be no tourists exploring the area. The street is quiet and next to one of Barcelona's biggest green spaces AND you can also explore the best cultural and culinary hubs.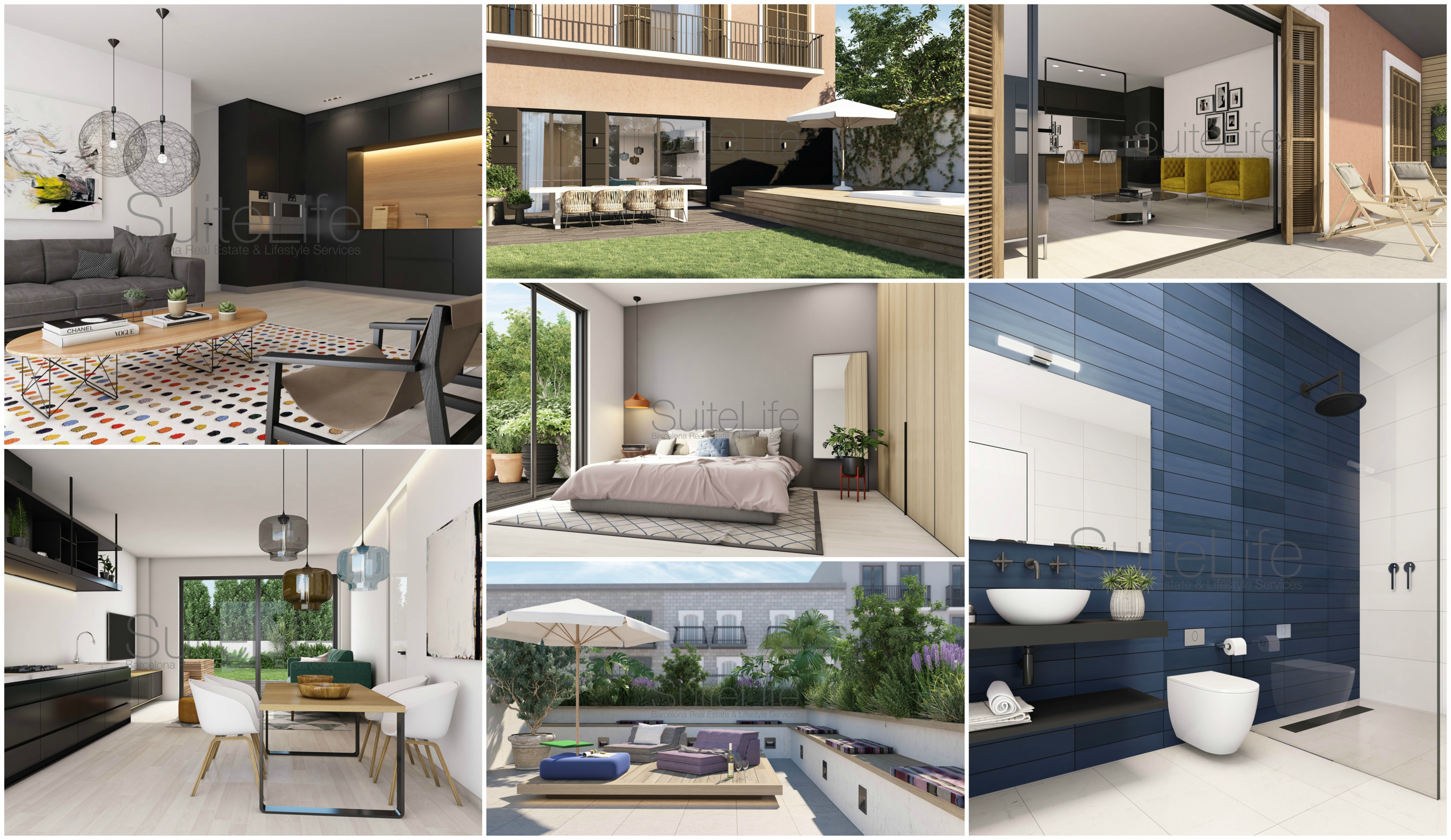 The building offers modern flats with smart home technology. Depending on the flat it has a big garden or terrace which increases the living quality.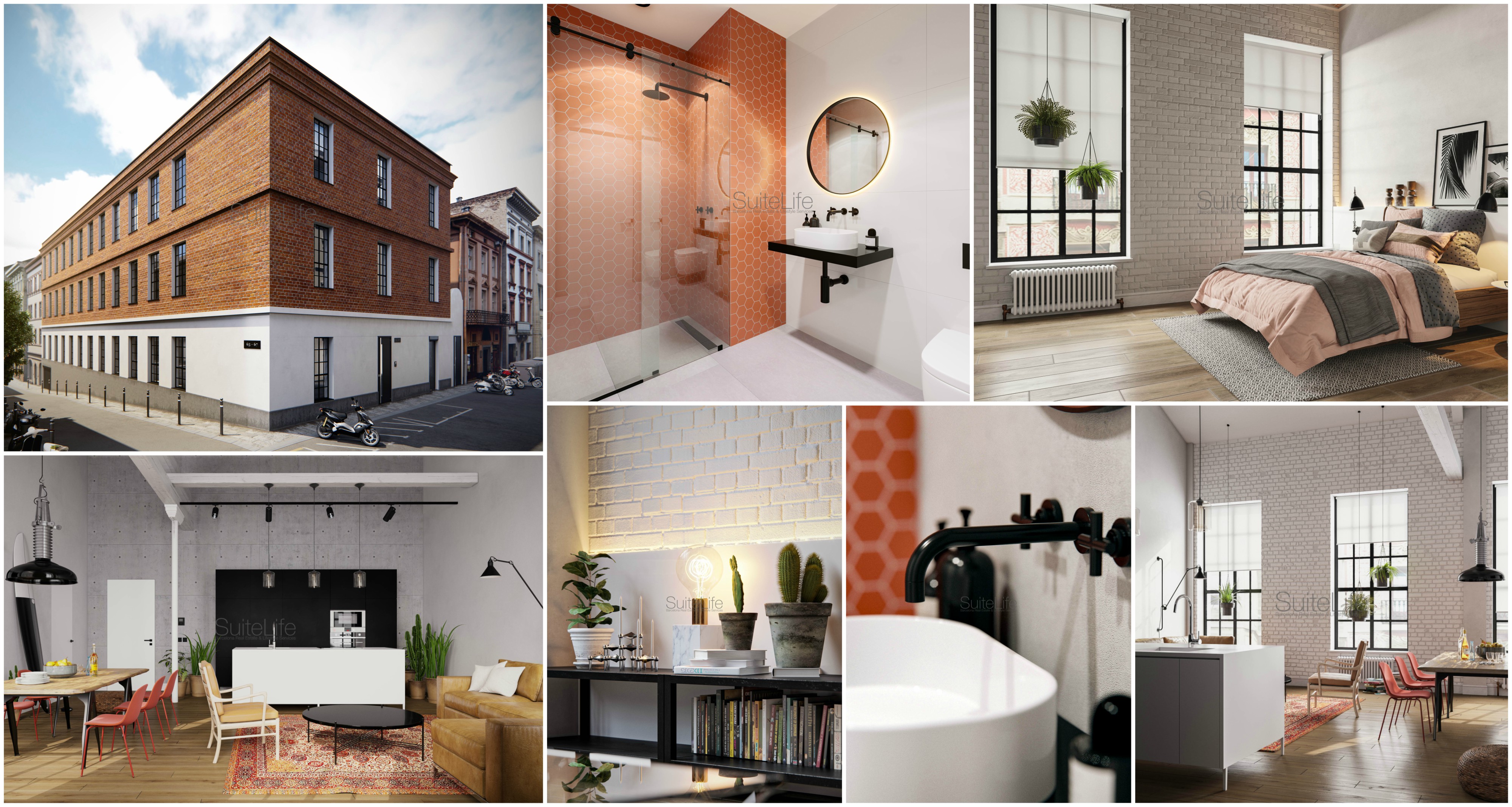 This property is located in Gràcia which is one of the most popular neighborhoods to live in. It used to be the space of a former factory but now it is located on a residential street. This rare combination creates an opportunity for a unique development: high-ceilings, spacious lofts with a lot of extravagance. With these characteristics the Rabassa 63-65 definitely stands out in its neighborhood.
You can find more information on their website: norvetbcn.com
ELIX
Another big
property developer in Barcelona
is ELIX. They also promote properties in Madrid. The company was founded in 2003 by Jorge Benjumeda and Jaime Lacasa. With nearly 15 years of experience in business they are one of the biggest and most established
developing companies in Barcelona
. They started over 15 new projects in 2016 and are always searching for new sites to renovate or develop. Since they have so much experience in the real estate market, their mission is to satisfy the needs of every individual customer and make modern homes affordable. The style of the company is really innovative and every project is unique. A lot of developers focus on renovating OR new constructions but ELIX does both! We will present you two of their current projects. ELIX Developments focuses on renovating properties while ELIX NEXT Developments stands for new constructions.
Tirso de Molina, 9
"Tirso de Molina, 9" is a charming rehabilitation project. It provides 9 beautiful homes in the heart of the Sants district. ELIX keep the best of the original construction like the Catalan ceilings and the brick walls and then they combine them with modern elements. As you can see in the picture below the result looks awesome. The place has a lot of natural light and welcoming spaces.
The "Project Encarnacio, 103" is the second new construction of ELIX! It consists of only 4 homes and is located in Gràcia. A duplex with a terrace, 2 standard flats and a penthouse with an integrated solarium. The design of the development is very minimalistic with white walls and bricks in sight. The layout of the flats is spacious, functional and invites the natural light to come in.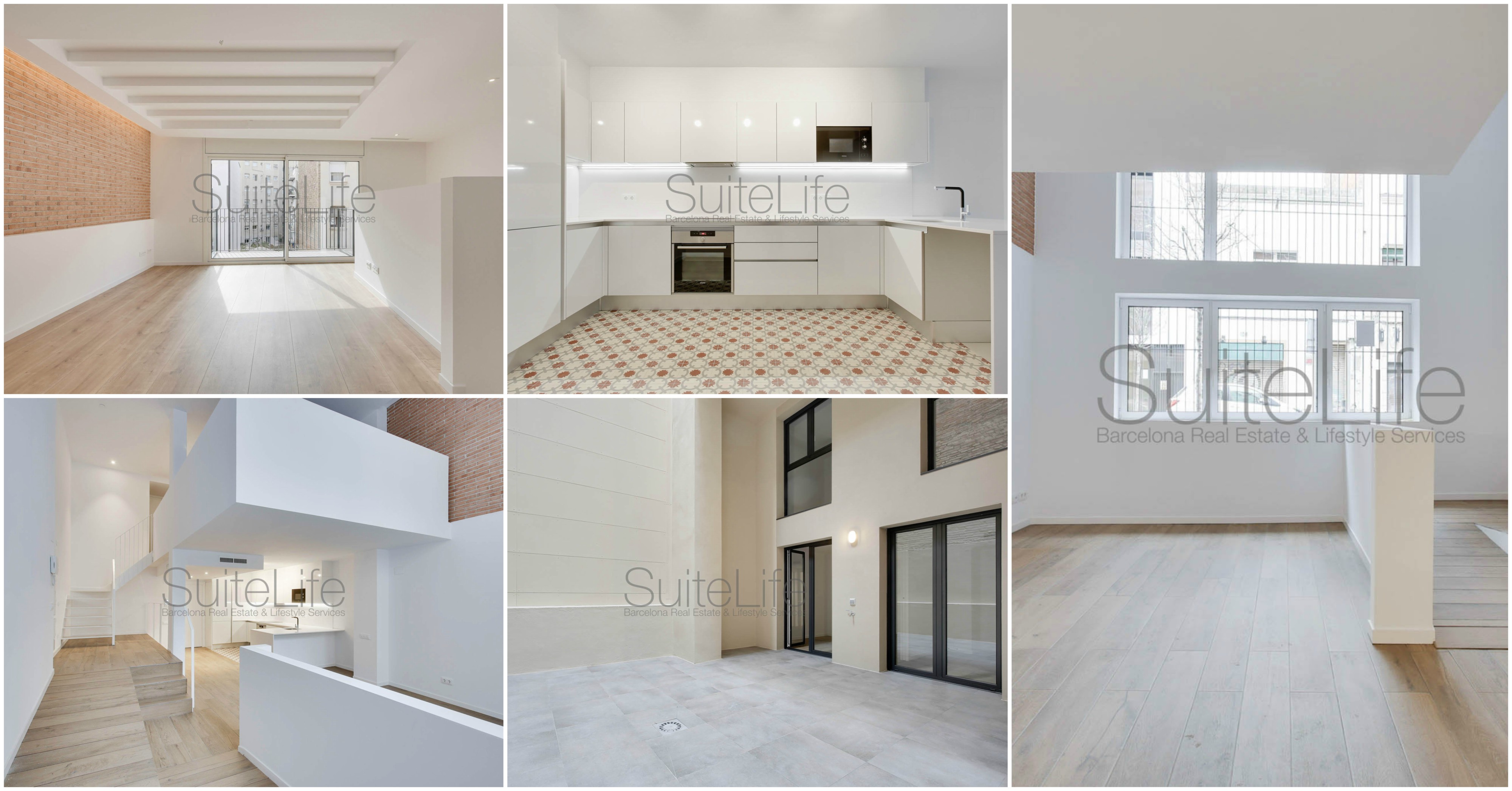 They also established a new brand in Barcelona.
FHAUS
 has awesome projects in Barcelona! They focus on the industry's 
4 basic activities: Property Acquisition, Design & Construction, Property Management and Commercialization.
You can find more information on their website: elix.es
Bonavista Developments
Bonavista Developments was founded in 2014 by Alex Miquel Molleví, Marcus Donaldson and Jacinto Roqueta and is one of the rising promoters in Barcelona. They have awesome projects like the Casa Burés. This house was designed by the Catalan architect Francesc Berenguer i Mestres who was one of Gaudi's closest collaborators. The house was constructed between 1900 and 1905 and  Bonavista keeps the historical spirit of the building allowing it to be restored beautifully.
"Barcelona is our city and we want the buildings we rehabilitate to bring value to the neighborhood and the city, so when we rehabilitate we demand from our builders the highest level of quality,"                       - Alex Miquel Molleví, Co-Founder of Bonavista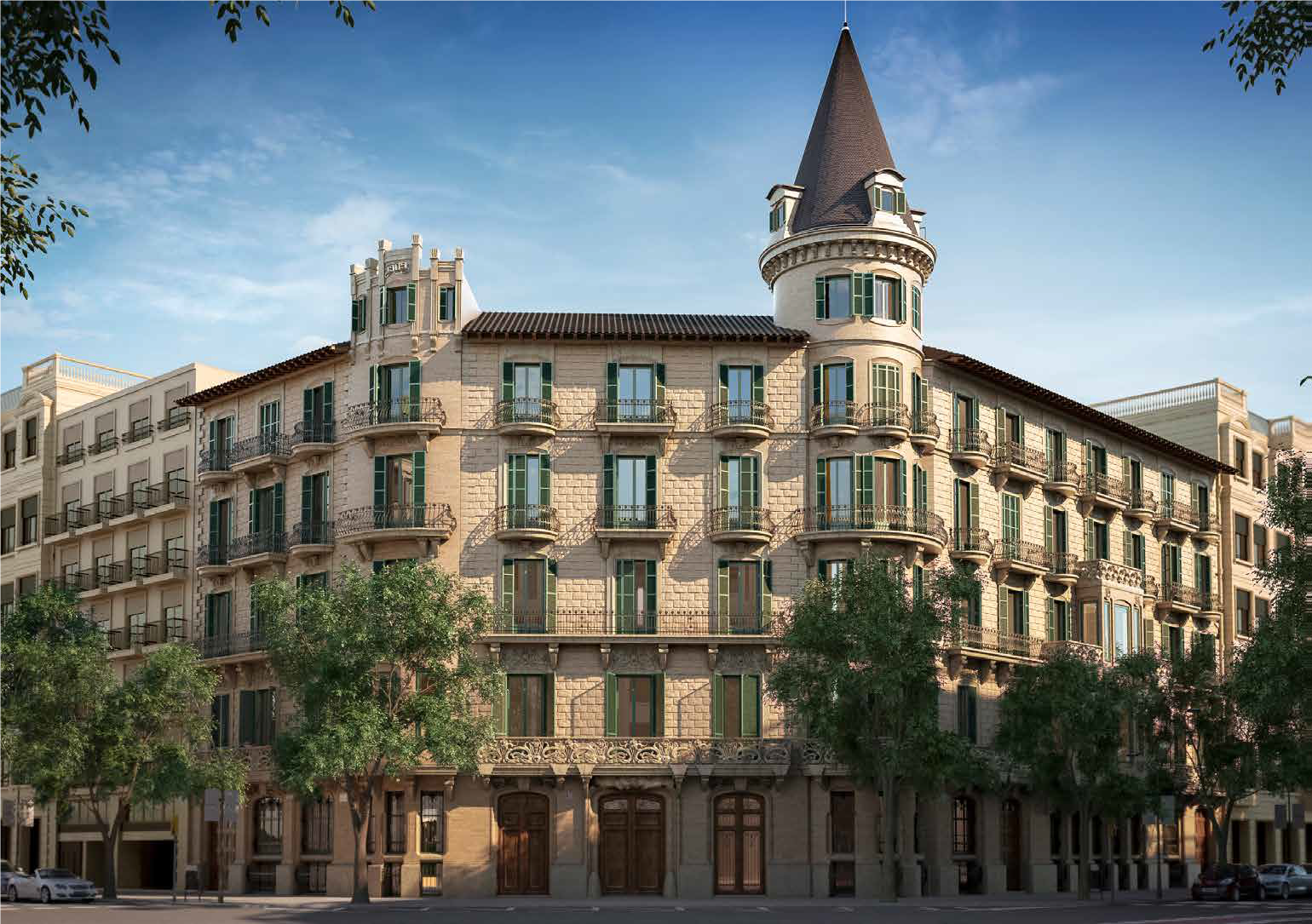 Besides the rehabilitation of historical buildings Bonavista is also working on "new build" projects. Saüc 12 is one of them. 6 completely new houses will be built there. The architect Damián Ribas is known for his really unique and modern style. The project is defined by clear spaces, light and the national environment. The houses are located in the highest part of the city and provide beautiful views over Barcelona and the Mediterranean Sea. They're close to the old quarter of the Sarrià district which means that it is surrounded by the best schools, sports facilities and basic local services. The area is quiet and far from the hustle and bustle of the city which can be reached by car within a few minutes.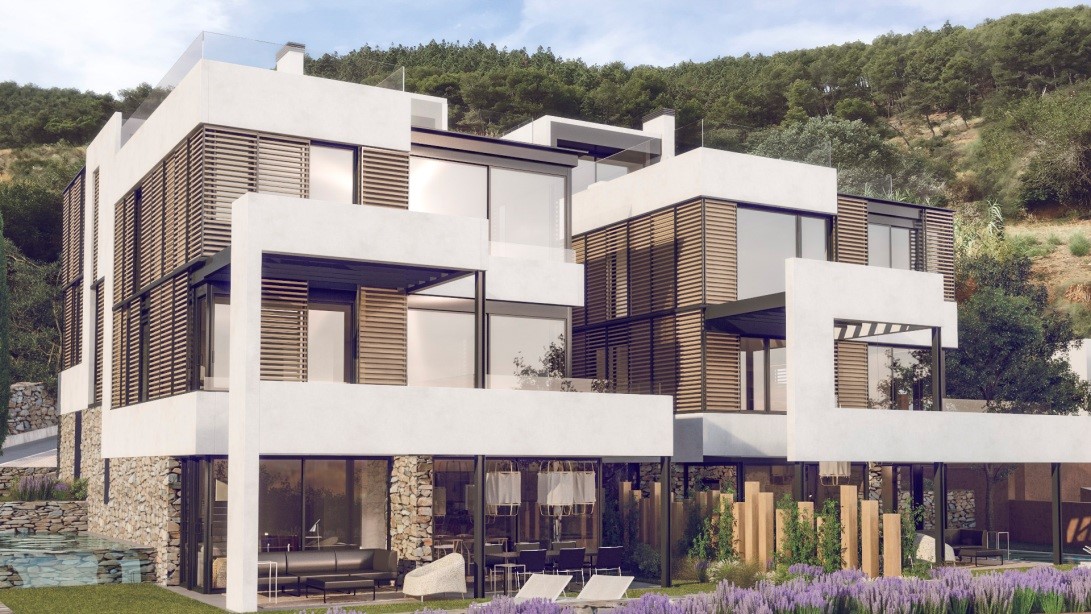 As you can see, the apartments of Bonavista are designed in a very modern way. They bring together luxury and efficiency. Glass, concrete, wood and stone represent strength and warmth.
You can find more information on their website: bonavistadev.com
Since they create such beautiful homes, they definitely belong to the best
Property Developers in Barcelona.
How do you like these developments? Would you like to live in one of them? Let us know in the comments! - Daniel