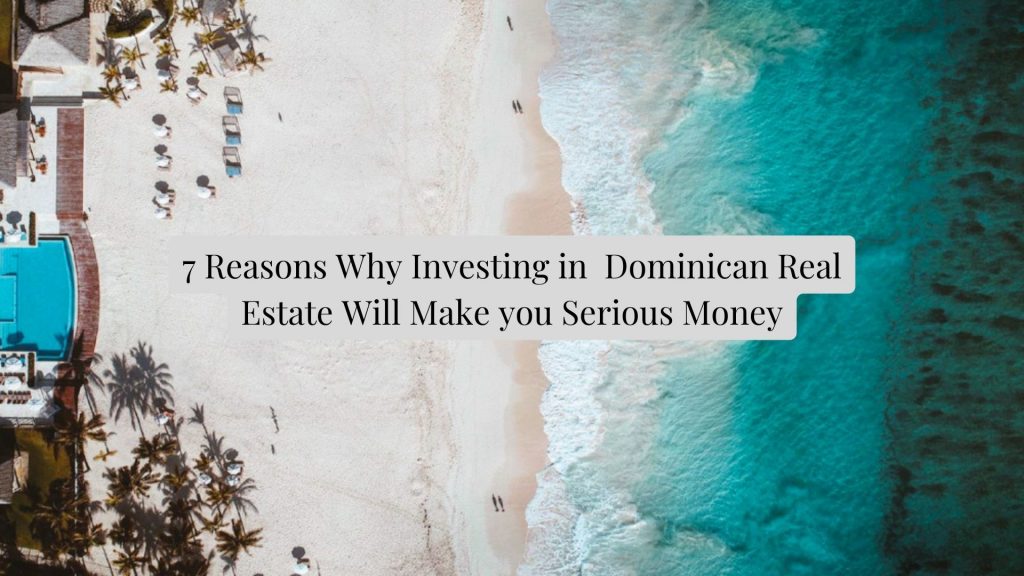 Hi there! I'm Benny, and I'm an expert on
real estate in the Dominican Republic
as well as Spain.
Real estate is one of the best investments around, am I right?
But we usually look for real estate investments in our own country or region as they seem more familiar.
If you're looking to maximise your profitability though, I find that looking internationally is the way to go.
Real estate in the Dominican Republic is exploding right now, with no signs of stopping. Here is why you should be looking right now to buy new build investment properties there: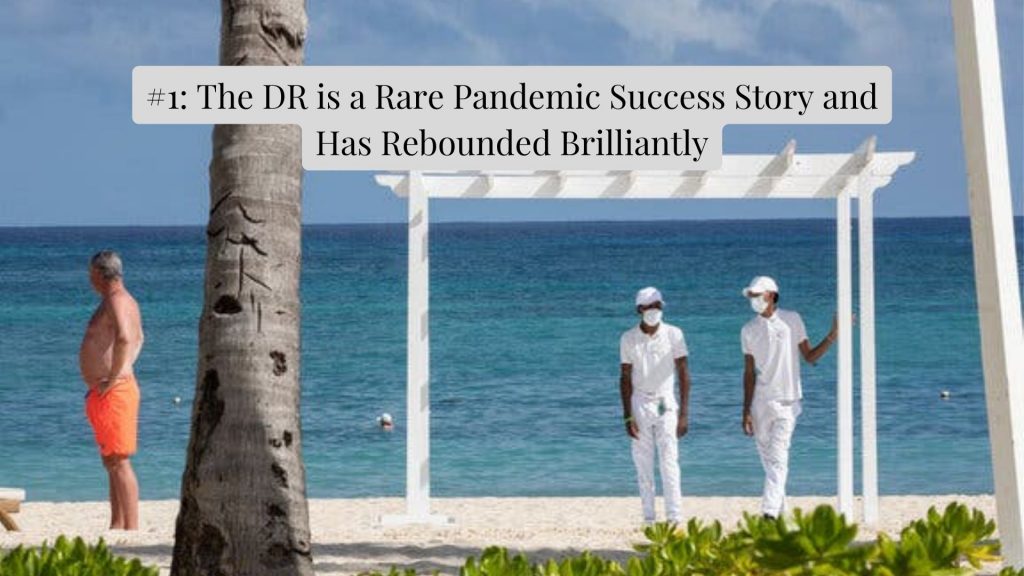 Why to Invest in Real Estate in the Dominican Republic Reason #1: Strong Covid Rebound
The New York Times says that the DR is "a rare pandemic success story… In 2021 the DR surpassed 5 million tourists, more than any other Caribbean destination… and had its best year economically in 30 years".
Tourist numbers have not only recovered from pre-Covid, they are trending up and breaking records. February 2022 for example set a record with almost 600.000 tourists coming to the DR. Their goal is to have over 7 million tourists in 2022.
Making this all possible is a government system that both has very lax Covid controls for its visitors but at the same time 100% vaccination of its tourism industry workers.


Why to Invest in Real Estate in the Dominican Republic Reason #2: Your money goes further in the DR
This is obviously relative to where you live but I live in Barcelona, Spain. Here, 100 to 150 thousand USD wouldn't even get you a breadbox. A nice new well located property for that money is out of the question.
When talking about real estate in the Dominican Republic though, for roughly 100 - 150 thousand US Dollars, you can get a brand new 2 bed 2 bath property by the beach in Punta Cana with as many amenities as you can dream up. And while you're not using the property to vacation it can be rented on touristic sites like Airbnb and be making you passive income.
Which leads us to our next point.


Why You Must Buy Real Estate in the Dominican Republic Reason #3: Higher profitability
Buying property in the Dominican Republic is so profitable for a few reasons.
If you buy properly you can expect to pay both 0% land transfer tax (that tax is 10% of the purchase price in Spain for example) and 0% property taxes over the first 15 years.
The ratio of the purchase price to the potential rental yield and capital appreciation is very significant. Think about it, you're paying a relatively very low price for the quality of the property you're getting, but at the same time the tourists you're catering to are mostly from Canada, the USA, and Europe and are happily paying the type of rates they are used to in their countries.
If purchased and managed properly, you can expect to yield up to 15% annually on the rental income as well as a minimum of 7% anual capital appreciation if you get into a good project early enough.


Why to Buy Property in the Dominican Republic Reason #4: Tax incentives
I've touched on this but the tax conditions when buying real estate in the Dominican Republic are very interesting. The government has made an aggressive effort to attract foreign investment and it's clearly working and has been a driving force to their accelerated economic growth.
If you buy a property that is part of a special government program call "Confortur" you can expect that many of your initial closing costs and tax obligations to be diminished or scratched.
If you do some more investigation and with the help of a professional setup a Dominican LLC and offshore accounts, you can even further enhance your bottom line.


5. Why Not to Wait to Buy Real Estate in the DR #5: The Golden Visa
The Dominican Republic has a very attractive residency by investment program where if you invest just 200.000 USD, you qualify to receive permanent residency in the country. So for people looking for permanent residence somewhere else, or fiscal residency, this is a very low barrier to entry.
After only 2 years of permanent residency you will qualify for citizenship as well. The DR allows dual citizenship so you don't need to give up your existing one.


6. Why Not to Wait to Buy Real Estate in the Dominican Republic #6: You Can Vacation at Your Property Whenever You'd Like
What's better than having a gorgeous and highly profitable income property in the Caribbean?
Being able to book it any time you want and enjoy your own vacation! You get total flexibility to stay in your home whenever you want and of course you greatly reduce the cost of your trip as you only need to pay for flights and not hotels.


Reason #7 Why to Buy Real Estate in the Dominican Republic Right Now: Crazy growing economy and top quality tourism
The Dominican Republic is the biggest economy in the Caribbean and one of the fastest growing in Latin America.
They're really doing everything right.
The country is gorgeous with its plentiful natural beauty and turquoise warm seas with white sandy beaches. It oozes culture.
It's safe. The people are warm and friendly and speak English. It's politically very stable and always has been. And there is just so much to see and do.
Well, that's it for now!
If you'd like more information or are interested in investing, I would love to hear from you and have a chat about how I can help you. My company, SuiteLife, has just signed on to be brokers for one of the most exciting and recognised new build developments in Punta Cana. The properties are selling quickly but there is still time to get in on the 'ground floor' so to speak. If at the very least I can answer any of your questions or just give you some friendly free real estate advice, I'd be happy to do so.
Benny Mouckley - benny@suitelife.com - Whatsapp +34 615 38 47 45