For a couple years now we have heard about the fight Barcelona vs Airbnb, in which the city tries to curb negative effects of a perceived tourism boom, attacking the famous home-sharing platform. What does it involve? Let us explain you all about this huge issue !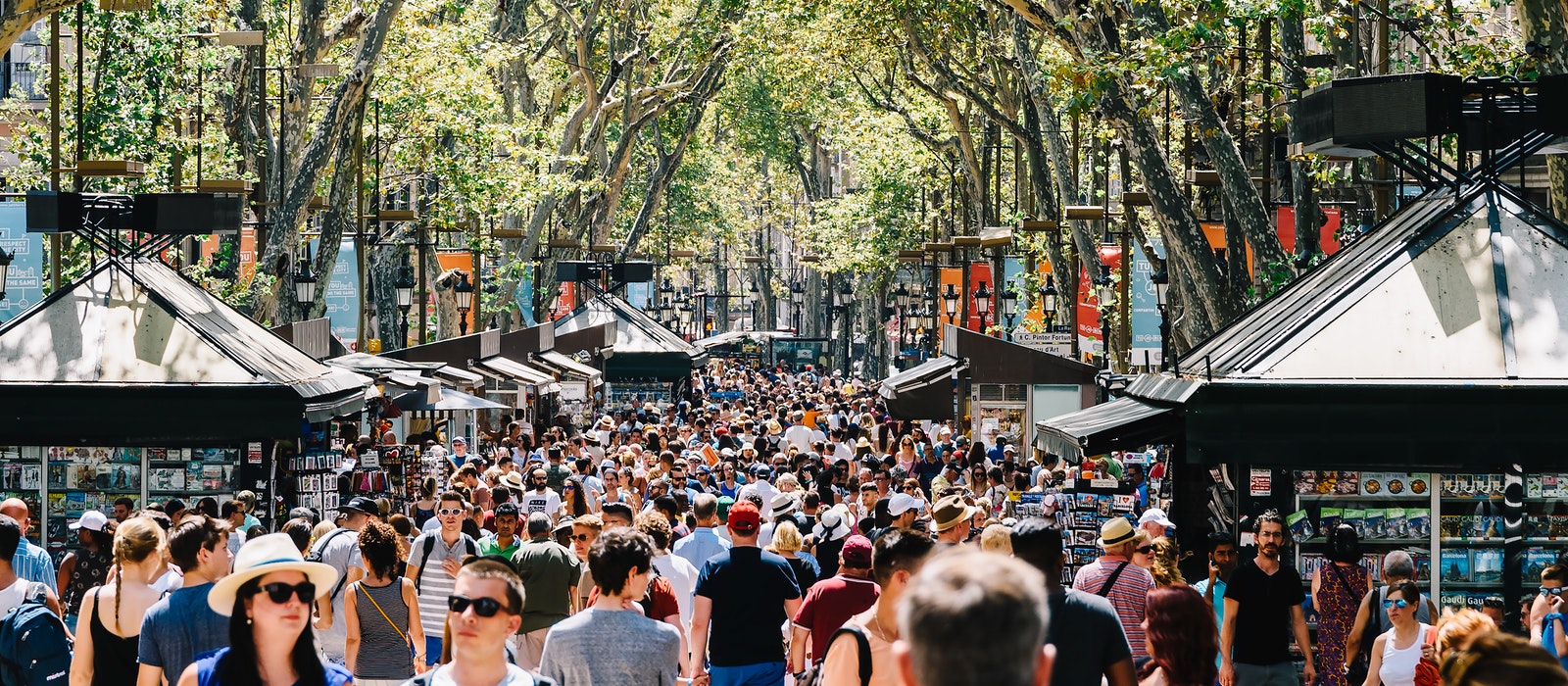 Why Barcelona fights against mass tourism ?
Barcelona is a 1.6 million resident city and receives every year around 30 million visitors and about half of them are day-trippers. The city is a victim of its own success: tourists are attracted by the sun, the beach, Spanish culture, nightlife and cheap prices especially compared to cities such as Paris or London. This is the result after 25 years of relentless promotion of the city as a tourist destination post Olympics. Moreover, low-cost flights, as well as the popularization of home-sharing platforms such as AirBnb and Homeaway, which tend to be cheaper and more convenient than hotels, have definitely contributed to the growing number of sightseers. Of course visitors bring in a huge amount of money which makes the tourist industry one of the cornerstones of the city's economy. But their excessive and unsustainable number impacts the daily life of local residents.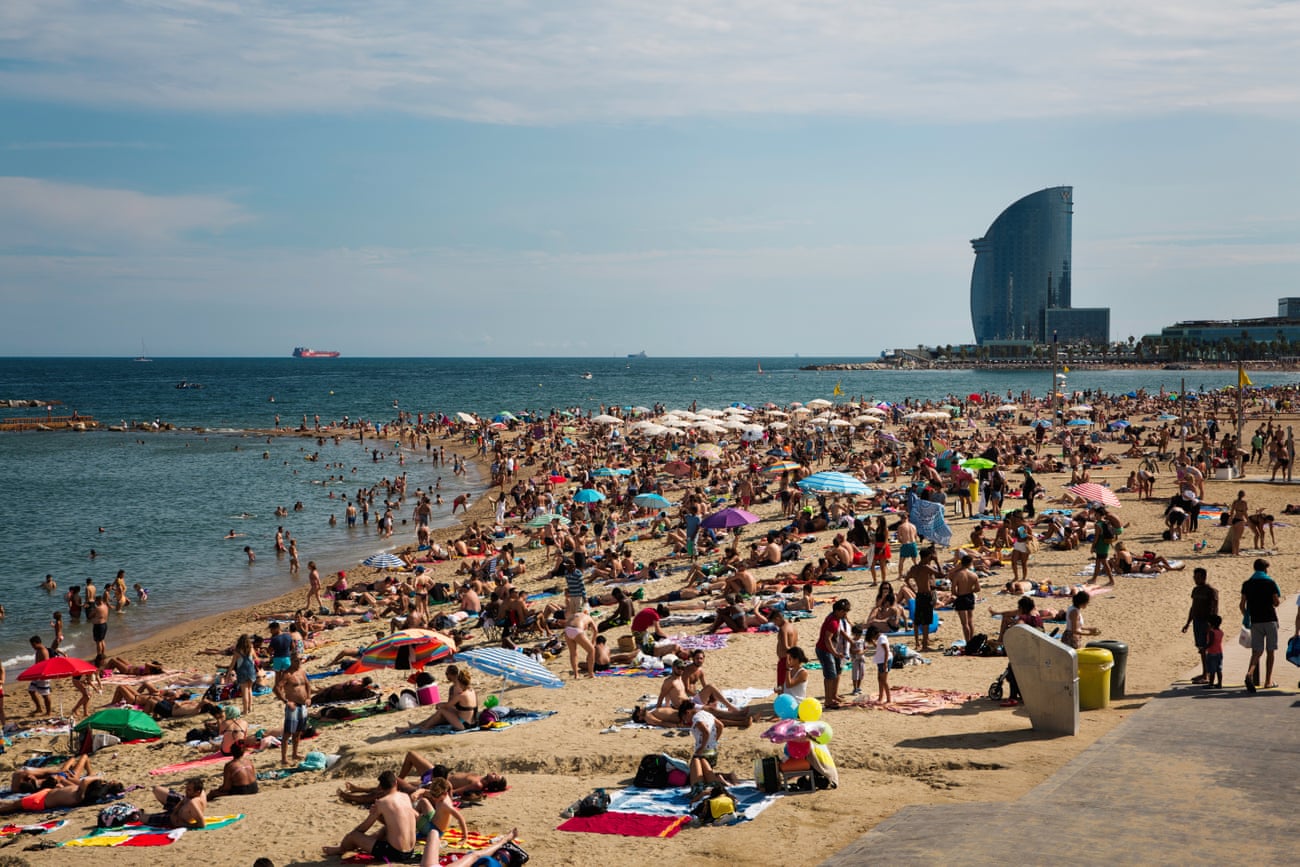 Indeed the massive upsurge in tourist apartments is driving rents up and residents out. Some investors have begun to speculate and buy entire buildings – some where families have lived for decades – to take advantage of this flourishing industry. Landlords are seeing an opportunity to gain up to four times as much as they would for renting to long-term local tenants. As a consequence, those who live and work here find less housing available and increased rents which raised by 16.5 per cent in 2016 by the way. When you take a walk on Barcelona's streets you can notice some angry graffiti on the walls: "tourists go home", "Stop destroying our lives!" or "Tourists you are the  terrorist". This anger follows up the increase in rental prices but also daily inconveniences. Many residents, especially in the city center, are kept awake by badly behaved visitors, and increasingly find their local shops and bars taken over by gift shops and coffee chains. Not only that, tourism impacts the cost of living, making it more expensive to buy food, clothes etc without seeing any increase in wages.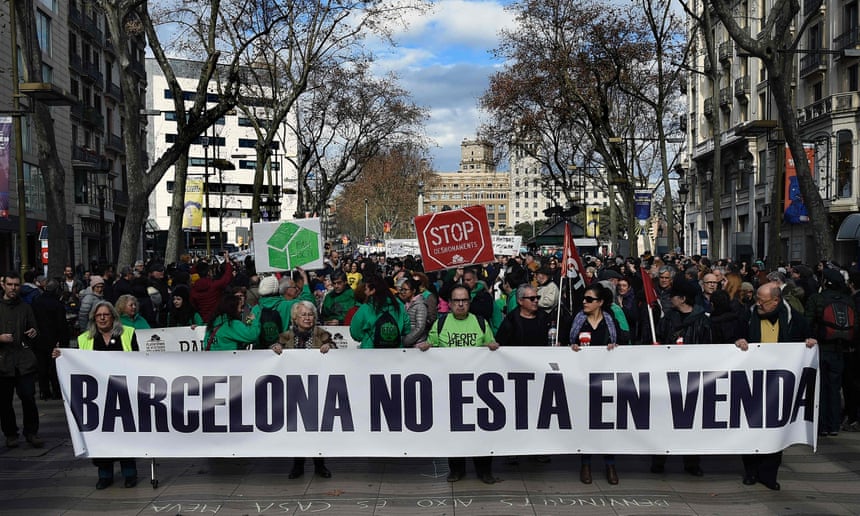 As a results, it has become a major concern for locals : in a survey carried out by the city council in October 2017, residents see tourism as the second biggest problem after unemployment. Despite some demonstrations, locals know that tourism is positive for the city economy but many think it must be further regulated.
How Barcelona cracks down on illegal holiday flats?
The city council has acknowledged the situation and taken measures to try and contain it. It wants to create a new model that encourages sustainable tourism and benefits all local people, while preserving the traditional features of Barcelona's old neighborhoods. In that purpose, the local government created a tourist tax applied to accommodation for spending the night in the city and have stopped, since 2015, the licensing and building of new hotels, hostels and touristic apartments. Since 2017, the special urbanism plan for tourism (
PEUAT
)  has restricted the licensing of tourist accommodation depending on the area to distribute tourists more evenly throughout the city and decongest the most overcrowded neighborhoods.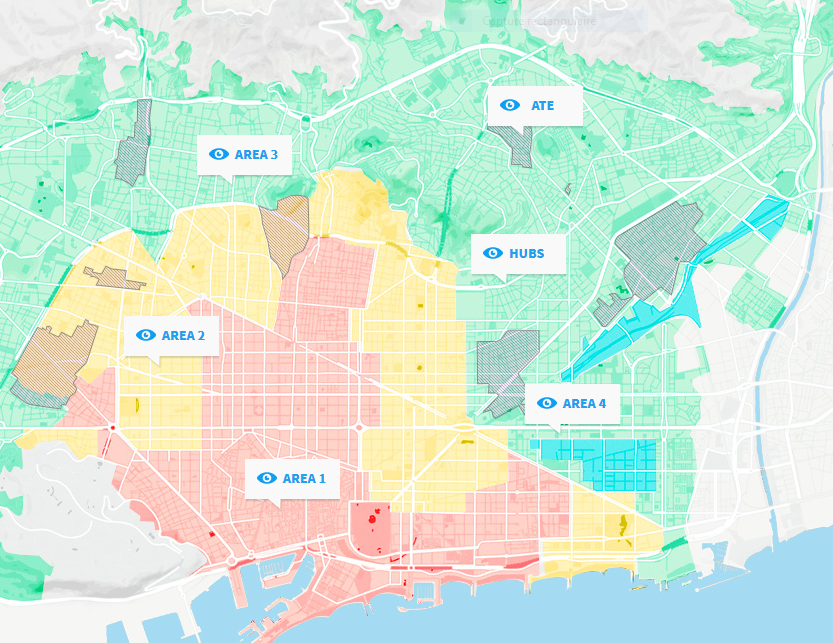 Barcelona focuses its efforts on cracking down on the illegal, unlicensed flats, that popped up all over the city.  And Airbnb, the dominant home-sharing platform, is in the eye of the storm, although not the only offender. In 2016, Airbnb was hit with a €600,000 fine for listing unlicensed apartments, following a more modest €30,000 fine the year before (that same fine was also levied against HomeAway). In May 2018 the city asked again Airbnb to remove 2,577 unlicensed listings or face a court case potentially leading to another substantial fine. They finally found an agreement whereby Airbnb gives Barcelona officials access to data about what's being listed around town. The city officials are now able to refer to host data that details specifically where unlicensed apartment are located which will be far easier to pursue rule-breakers and if necessary, fine them.
What are the first results ?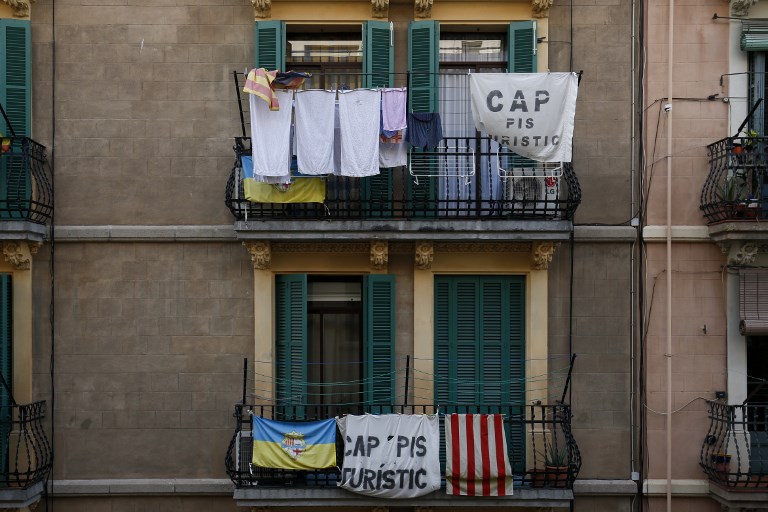 In 2017 there were 75,000 hotel beds in the city and about 50,000 beds in legal tourist apartments, plus an estimated 50,000 illegal ones. According to the council, there are about 16,000 holiday rentals in the city, of which nearly 7,000 are unlicensed. And since then, investigations by the city have already led to 1,500 unlicensed apartments being de-listed. To go further, Barcelona considers a new option that would have hosts in the city submit their rental permit number to Airbnb before listing goes on the website. If the box were left blank or filled in with a false number, the listing would not appear on the site. This would be a major advance in the fight against illegal flats.
How to get a tourist licence for a flat ?
If you want to rent out your apartment in Barcelona to tourists, you absolutely need a tourist licence ! Otherwise you would slide towards illegality and risk a huge fine.  For the City Council a touristic rental includes any rental period less than 32, so summon your patience because there is a lot of administrative proceedings to bear. If you want a touristic rental flat, they are still excellent investments. The licenses used to be transferable from one property to another but now are not. Hence, if you want one you have to buy a flat that already has one. We hope that this article helped you to better understand this current issue and we would be glad to know your opinion on the subject ! If you have any questions or comments we'd love to hear from you in the comments!