Decorate your home for cheap
Are you fed up with your
decoration
and need new ideas to make your house
modern
and much more pleasant to live in? Or maybe you just moved into a new home and want to personalize the space? Here you will find a lot of great tips to
decorate your home for cheap
! The best part? You don't have to be necesarily good at
handiwork
to do all of these...
Furniture
You can either
buy new stuff
, make new from old furniture or even build your own from raw materials.
Invisible bookshelf
You have books but no bookshelf? So where are you going to put them? Think about it: real bookshelves are quite expensive and they also take a lot of space. With this really
cheap
and amazing invisible bookshelf, you can just have your books on the wall, no extras! Look how easy it is: all you need is a wall, this metal thing you can find in
handiwork
shops, a screwdriver, glue and a book you don't want to read anymore because you'll need to stick it.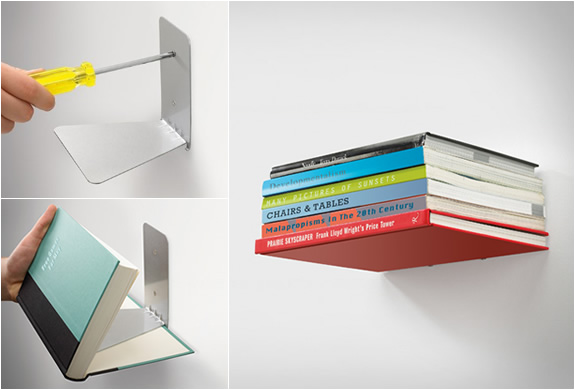 Paletts' couch and table
It can seem crazy and not aesthetic at all but once it's painted and covered with cushions, it's very stylish! Everything you'll need is paletts, glue, painting or varnish and cushions (you can add little wheels if you want) and friends to sit there with you!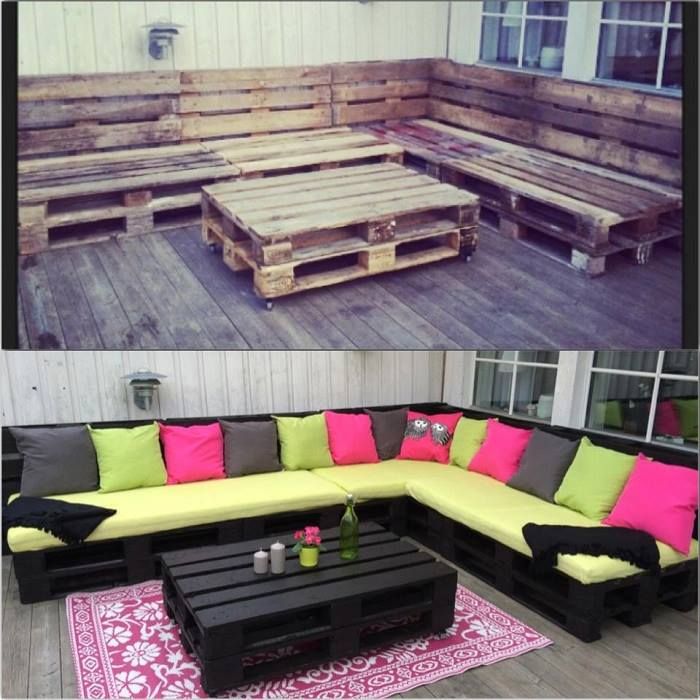 Tip: On the picture the couch is outside but you can of course put it inside too!
Big old bobbin table
All you'll need is a big old bobbin, painting or varnish. To make it a little fancier, you can add a glass on the top or even tiles! Look! These people made the bobbin table AND the paletts couch!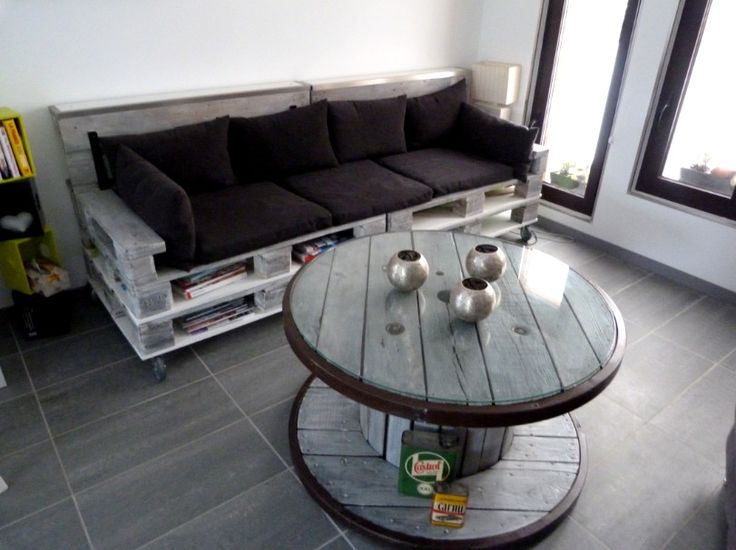 Good at
DIY
? Try to make this one: a bobbin bar!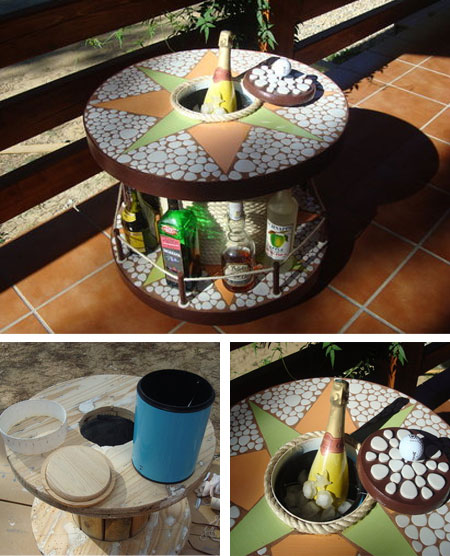 Furniture made out of Cardboard
Did you even know it exists?
Cardboard furniture
! You can
buy it online
but it won't be cheap... Or you can realize them yourself with old cardboard boxes you'd find! To make them, you will need certain things like :
cardboard
a meter and long flat ruler
a square
a pencil
a cutter and long cutting pliers (or scissors)
a jig-saw and some blades
a hot glue gun and hot glue sticks
a roll of gummed kraft paper
a sanding block and sandpaper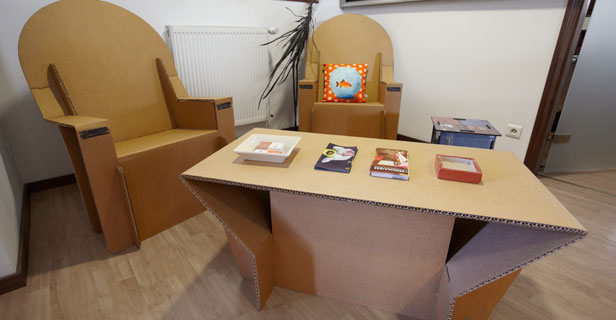 Accessories
Sometimes your home just needs to be a little modernized with
new things
. It does not take much time and you can either find these in
shops
for quite cheap or make some of these things on your own.
Carpet
Ok, no misunderstanding here! When I say carpet I don't mean the kind of carpets you can find at your grandma's place. There are
trendy graphic carpets
that can make your home modern and elegant at the same time!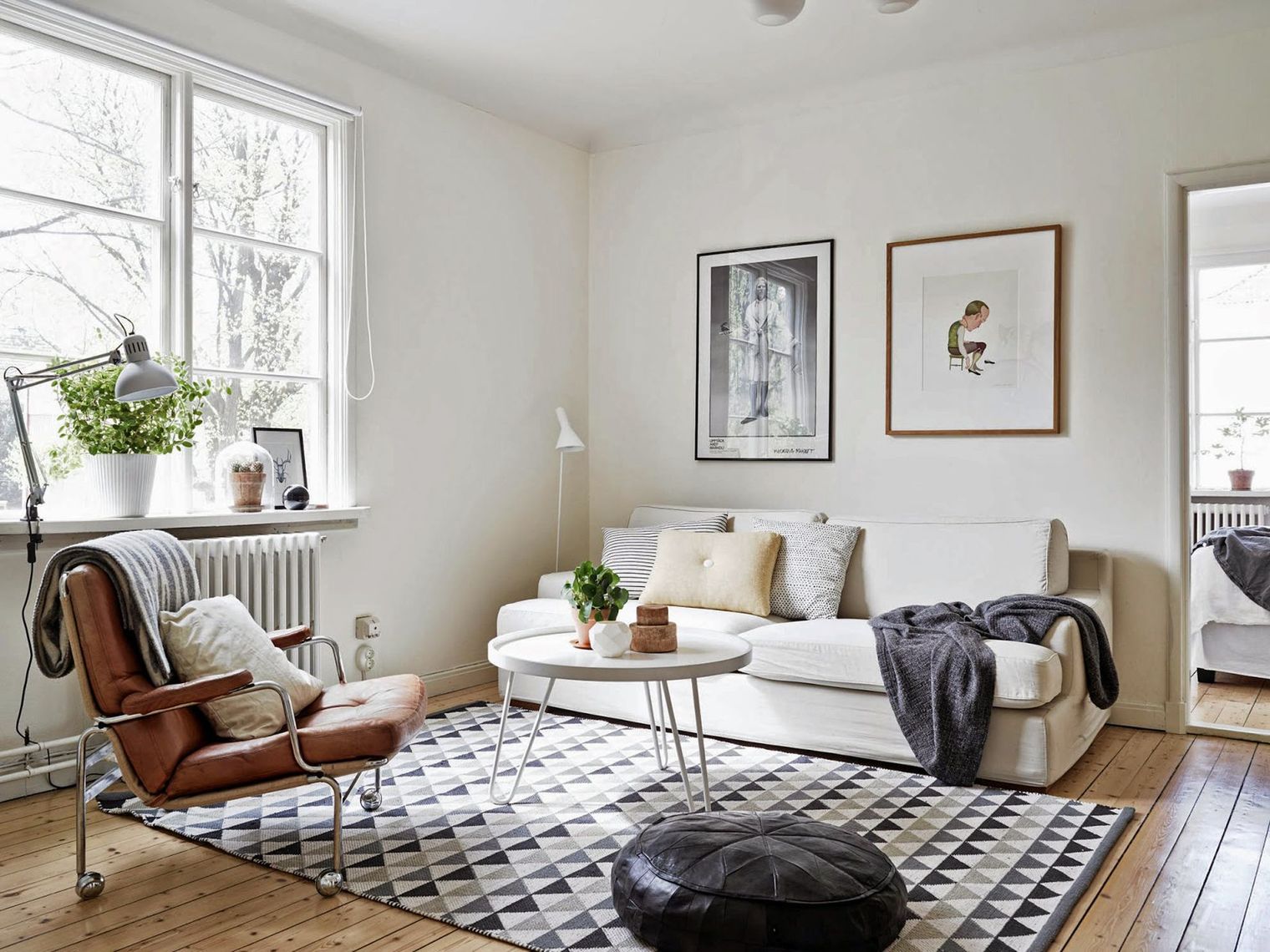 Mirror
Mirrors aren't only for people to look at themselves in, they can be used to make the illusion of a bigger room or simply to 
improve the decoration
.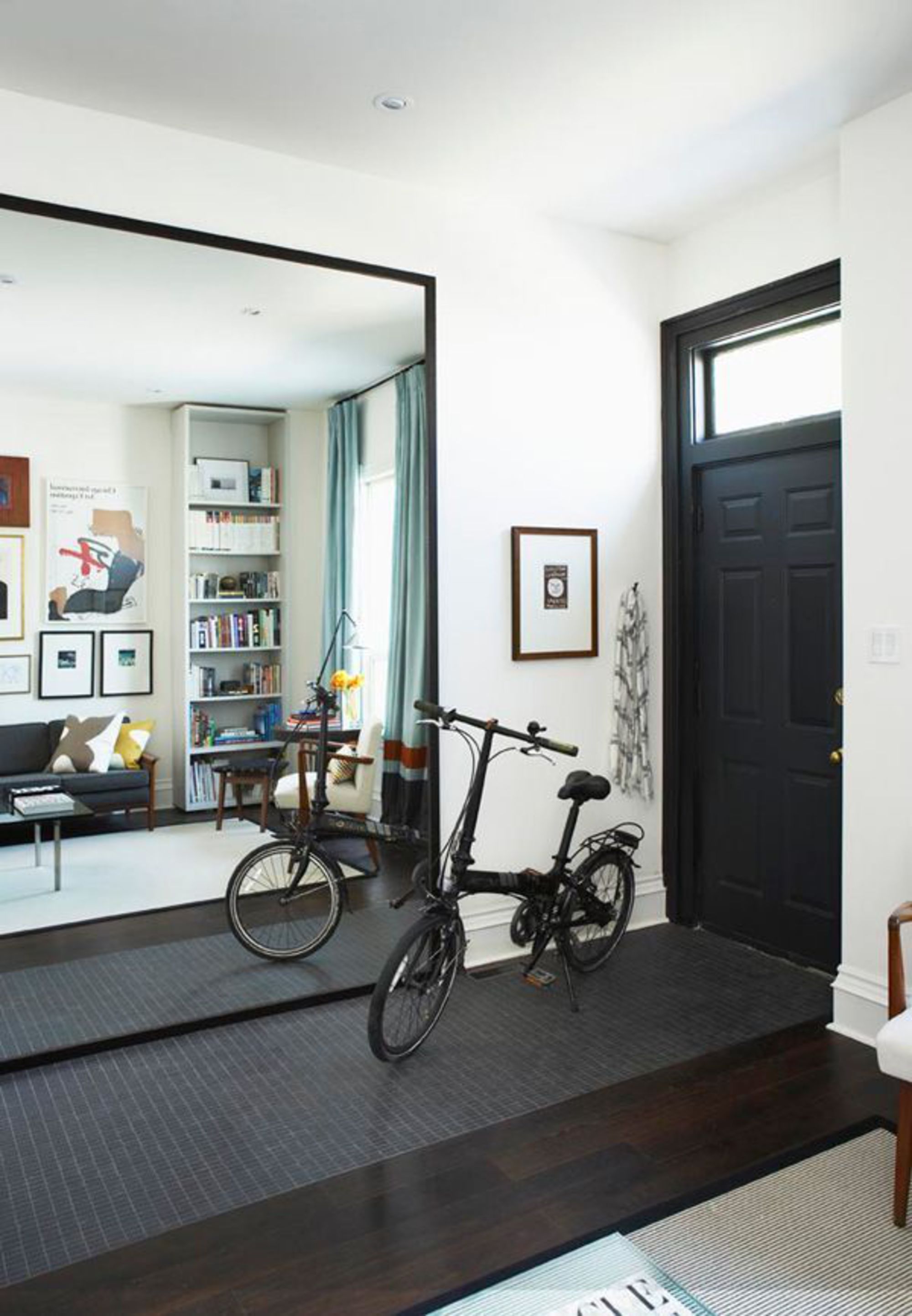 Tip: Think about having mirrors with frames: more classy and decorative than simple mirrors.
Stickers
With stickers you can actually do everything easily like
cover furniture
, put them on the walls, doors and even stairs! In brief, you can stick them everywhere to
refresh your interior
!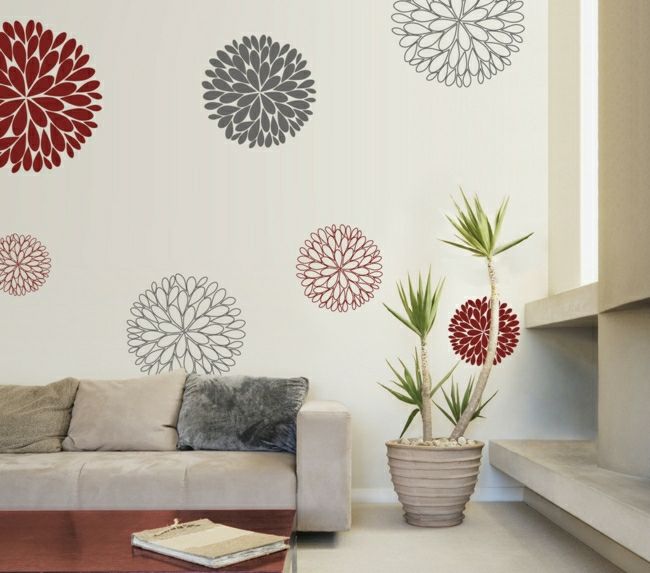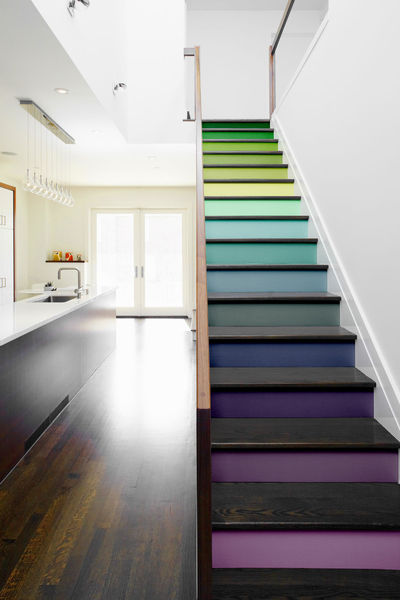 Plants
Good for health AND decorative, plants can be cheap and there are easy to find!
You don't have the green thumb? Think about succulent plants: they are real survivors (they don't need much to stay alive), beautiful and you can find them everywhere!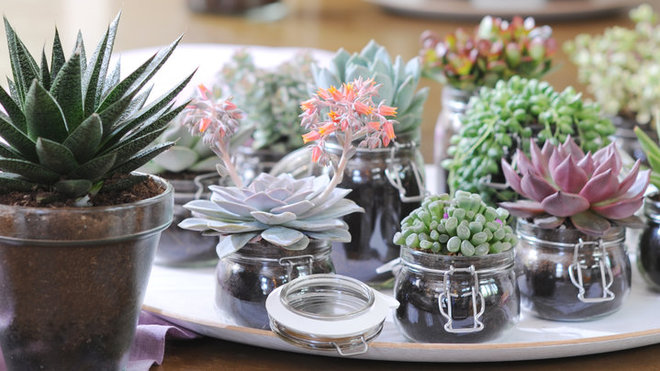 Good at DIY? Try this very easy Ikea Succulent Table Hack by Nifty!
Flowerpots
If you have plants, you will need flowerpots for sure for the aesthetic part! And the good part is that you don't actually need to buy real flowerpots, look at these ones, they are just baskets with plants in it!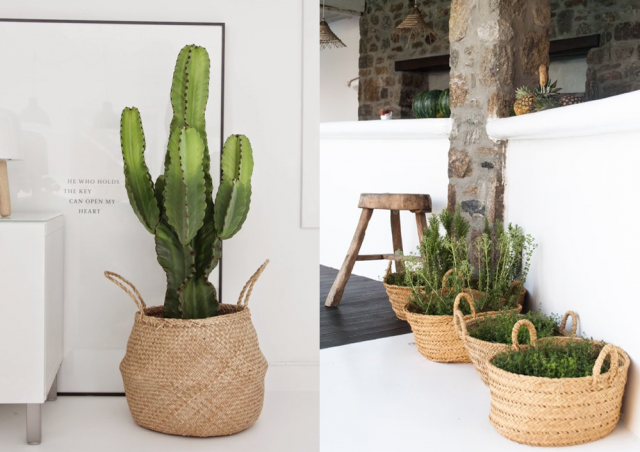 Cushions and Curtains
Having colourful cushions and curtains make a place look more joyful! If you don't like multicolor furniture and colorful walls and you like to have almost everything white, grey or black, your interior may be sad. For me, the simplest solution is to have little touches of colours in your house like curtains, cushions, blankets, lamps...
Think about this same living room without the red frame on the wall and the colorful cushions.. Isn't it sader?
Environment
It's also possible that you need bigger changes than the ones before such as changing the color of your walls or flooring... Don't worry, we also have good tips for that!
Paint or repaint your parquet
No need for more explanations here, all you need is :
a special painting for wood
sand paper
a spatula
a roller
a brush
Let's renew your parquet, this little video may help you!
Wallpaper with newspapers
Tapestry is quite expensive but think about reusing your old newspapers instead of throwing them away, it won't cost you anything!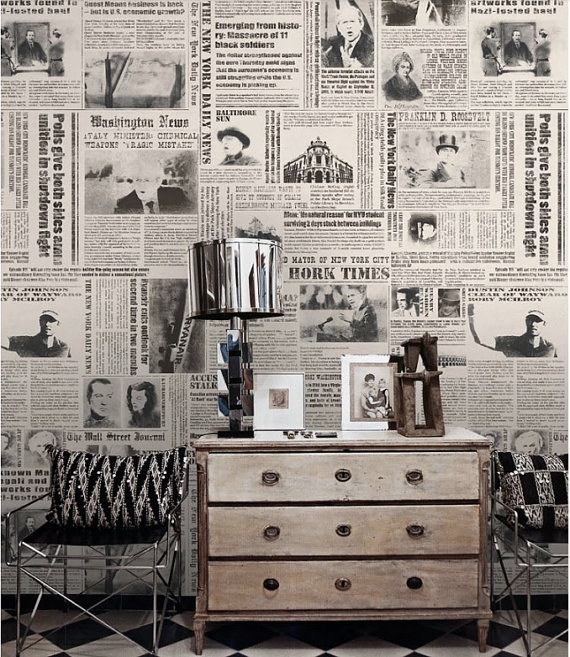 Blackboard painting
This painting is SO cool! Think about it, you just have to paint some walls or even furniture with that and then write on it with chalks. The good part is that you can erase what you wrote whenever you want!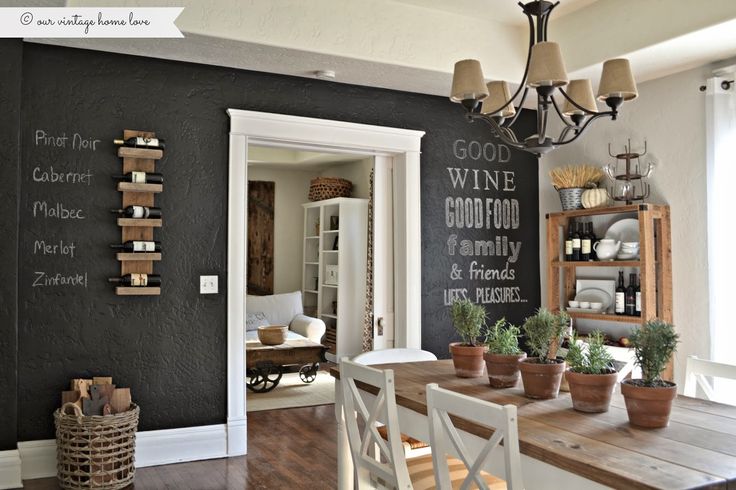 Tip: Don't abuse with the painting! If you put it everywhere it will be too much!
Paint directly on tapestry
Sometimes, remove tapestry is just a big waste of time because you could just paint on it. For that it has of course to be in good state and a light color is the best.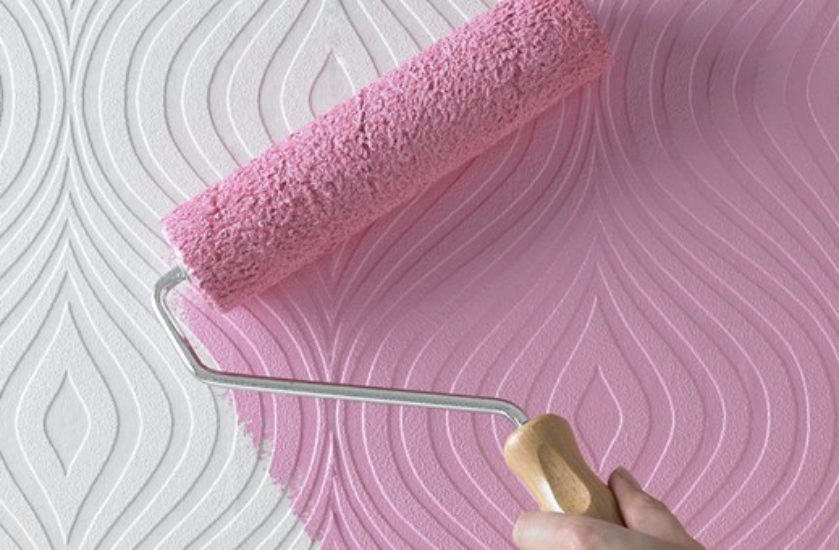 Which could also be great is to paint patterns on your wallpaper!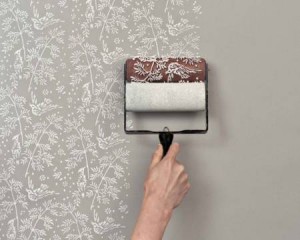 I hope these tips to decorate your home for cheap were useful for you! Tell us what you think and share your ideas in the comment section below!