Home Staging in Barcelona - Make People Fall in Love With Your Property
Home staging in Barcelona is becoming more and more popular right now. But what is home staging and what is it good for? Home staging first became popular in the US in the 1970s until it sloshed over to Europe in the 1990s. It is a method used to sell property faster and with low costs for the owner. Also called property styling it is a way to make the first impression of the house or flat better for potential buyers. Companies that offer home staging basically depersonalize the property of the original owner and make it look more neutral, with a style that attracts as many people as possible. They most often do this by painting walls, rearranging or renewing the lighting and the furniture and taking professional photos afterwards. Statistics about buyer decisions show that they make up their mind within 60 seconds of entering a property. It is important that potential buyers can quickly picture themselves living in their dream house and not in yours. Tired of watching months go by without selling your property? Then home staging might be the perfect option for you as 75% of real estate are sold in less than 3 months using this method and often you can even increase the selling price by 10-15%. In addition to the basic physical one there is a new kind of property styling becoming more and more popular: the virtual home staging. With this version you can choose between more than 35.000 different models of bedrooms, bathrooms, living rooms etc. that are adapted to your property on the computer. In most of the cases if you like to implement the home staging physically later you can buy all those models. The virtual home staging in Barcelona has three big advantages: It is cheaper, faster and easier than the physical version.

There are really good companies that offer home staging in Barcelona and will help you sell your property a lot faster, here are some of them:
1. BCN Homestaging
BCN Homestaging
has a very clear and structured website in English, Spanish and Catalan and is the leader of home staging in Barcelona and on the Catalan real estate market. Since 2009 they have prepared 257 properties and sold 84% of them in under 2 months. At the moment 67 real estate companies are working with them, using their home staging services. Those include a free initial visit, repairs, lighting, a custom-made proposal with the best price for the image change as well as painting, the renting of items and furniture until the deal is closed, decoration and professional photography. A huge plus of this company is that they fund 100% of the changes in the property until it is sold.

2. Idea Home Staging
Idea Home Staging
operates mostly in the area of Baix Llobregat (Viladecans, Gavá, Castelldefells and the surroundings) and offers a website in spanish only. The Home staging of furnished flats starts from 380€ and of unfurnished ones from 1270€, that includes flats of up to 65m2 and the rent of furniture for 3 months. They redecorate, depersonalize and clear out the flat and take professional pictures afterwards. For the home staging of empty houses they have two packages of furniture for rent: A very basic one with chairs made out of carton just to give an idea of how it could look like and a higher quality one.

3. Espai Interior Home Staging Barcelona
A very good adress to go to for home staging is the
Espai Interior Home Staging
 in Barcelona. They have a really great website in Spanish and Catalan where you can see sample pictures of the projects they worked on which look absolutely amazing. Concerning their work they emphasize the importance of emotion and how to use it to convince potential clients through emotional home staging. In addition to the usual services they offer courses on home staging and redecoration for for example real estate companies.

4. Espaciodeco
Espaciodeco
has a platform of several interior designers in Barcelona from which you can choose the ones you like best and get a proposition for the home staging of your property. They offer virtual and physical home staging as well as online decoration. In addition to that on their website you can find various great blog posts on decoration and interior design written in Spanish.

5. Nice Home Barcelona
The team of
Nice Home Barcelona
consists of interior design and decoration lovers who pay very much attention to details to make everything look perfect. They offer a free visit and analysis of your property after which you can choose between the following services starting from 170 euros: a written report, advises on reorganizing and staging the house including a photo shoot or the complete physical staging of your home with furniture and decoration.

6. Lumina Home Staging in Barcelona
Selling property is like art you have to prepare your flat or house like a masterpiece, this is what
Lumina Home Staging in Barcelona
 focuses on in their services. They have a passion to make properties look more beautiful so that potential clients can see themselves living in it because the decision to buy a property consists 30% of reason and 70% of heart. For them home staging is nothing different than real estate marketing which is why in addition to the normal home staging services they offer courses for real estate companies.

7. Atenea Interiors
For
Atenea Interiors
the first impression counts because buyers decide in 90 seconds if they like a property or not. That's exactly why home staging is so powerful, a potential buyer is attracted to a house and cannot even explain why. The services of this company are 100% customized because during the whole process there is only one interlocutor who offers an external more objective point of view on the flat or house and highlights its strengths.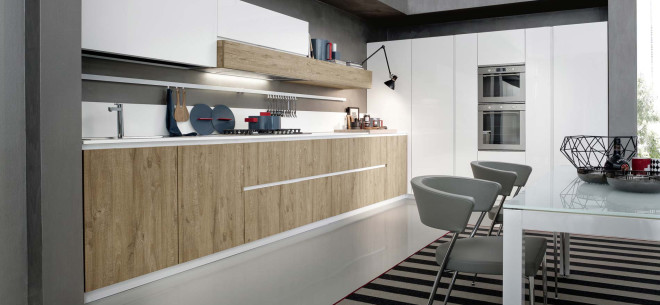 8. The House Homestaging
The House Home Staging
 in Barcelona offers several packages of staging you can choose from starting at 350€ for the most basic one. In their opinion you can already get more visits and interested buyers by taking professional photos of your property. The first visit and an analysis of the flat or the house are for free. Not enough? In addition to the traditional home staging they also offer the virtual version which is faster, easier and cheaper in some cases.

9. Margarida Muñoz
"Home is the nicest word there is" that's the mantra of the company
Margarida Muñoz
. As it takes a lot for people to call something their home it is important to make it as easy as possible for them to imagine themselves living there. Margarida Muñoz focuses on creating a comfortable, beautiful and cozy atmosphere using the technique of home staging to do so. Also if you want to know some more about interior design and real estate you can read their amazing blogs.

We hope you enjoyed reading through this blog article and now know that home staging can really make a huge difference when selling your property. Do you know any other good ways to sell your property faster? Just let us know in the comments. - Annika