Prefab homes in Barcelona
, like everywhere, are the future: stylish, sustainable, fast to build and affordable. Barcelona has more than ever embraced the concept of prefabricating homes. There are several companies working on prefab homes in Barcelona, "La Casa por el Tejado" is one of them, and probably the most famous. Their idea and purpose of
prefabricated homes in Barcelona
is very well thought out and mostly very impressive. However they are not the only ones, the company NOEM is another company in Barcelona that is specialized in delivering prefabricated homes. In this blog we will tell (and of course show) you all about prefabricated homes that are produced by two companies located in Barcelona: La Casa Por el Tejado and NOEM.
Building a city on top of a city
Building a city on top of a city sounds surreal, but that is basically what La Casa por El Tejado is doing. They have done research on how many square meters Barcelona has available on the rooftops, and they found out that there are 2800 buildings in Barcelona that can be built higher. So why extending a city horizontally while you can 'easily' extend it vertically and take advantage of the existing structures and services. There is a lot of wasted space left on the rooftops of Barcelona. To be more precise, 800.000 square meters. Yes, you read that right.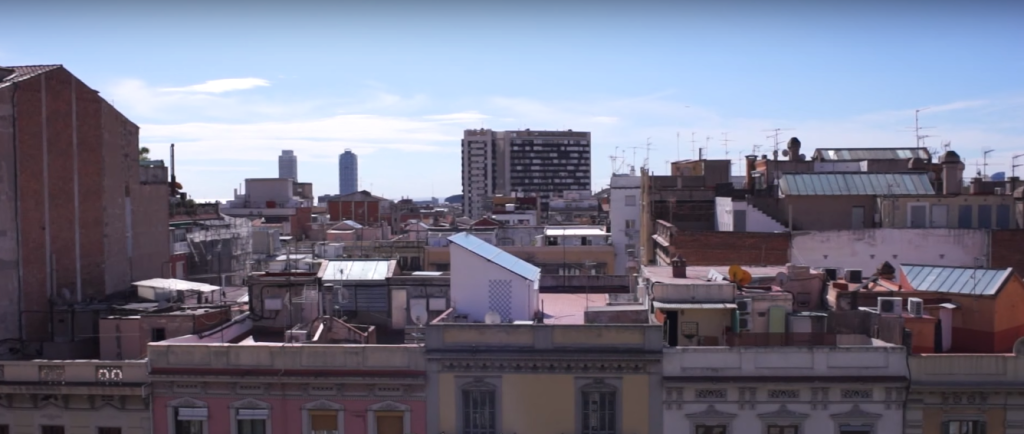 For that reason, La Casa por El Tejado started to put prefab homes on top of old (sometimes neglected) buildings. The only problem left was that the residents of these existing buildings were probably not waiting for some company to put a complete home on their roofs, because of all the noise disturbance they would experience. So that's why La Casa por El Tejado put in, as a return, modern utilities inside the buildings for free. Many people found that it was worth the disturbance. La Casa por el Tejado spent four years studying the available buildable square meters and how to build without disturbing the residents of the building. However the process of making the Prefab homes in the factory to moving into it, only takes a few months. The houses are being transported in modules. They are designed for transport, for division. When the modules arrive at the building they put them on the roof in pieces with the support of cranes. It sounds impossible to just 'put' a home onto a roof, but they really do. Below you will find pictures that show that it is really possible to lift a home on top of a roof. You won't believe your own eyes, it's pretty impressive!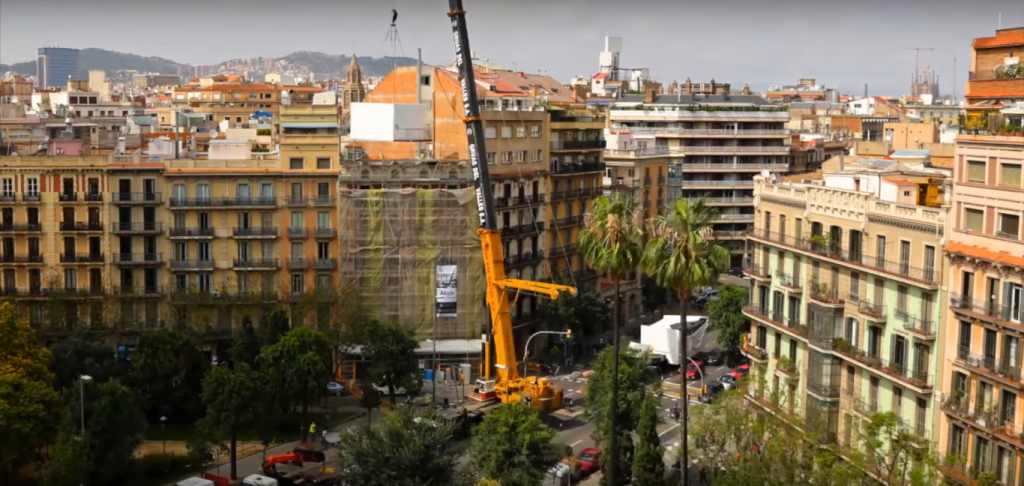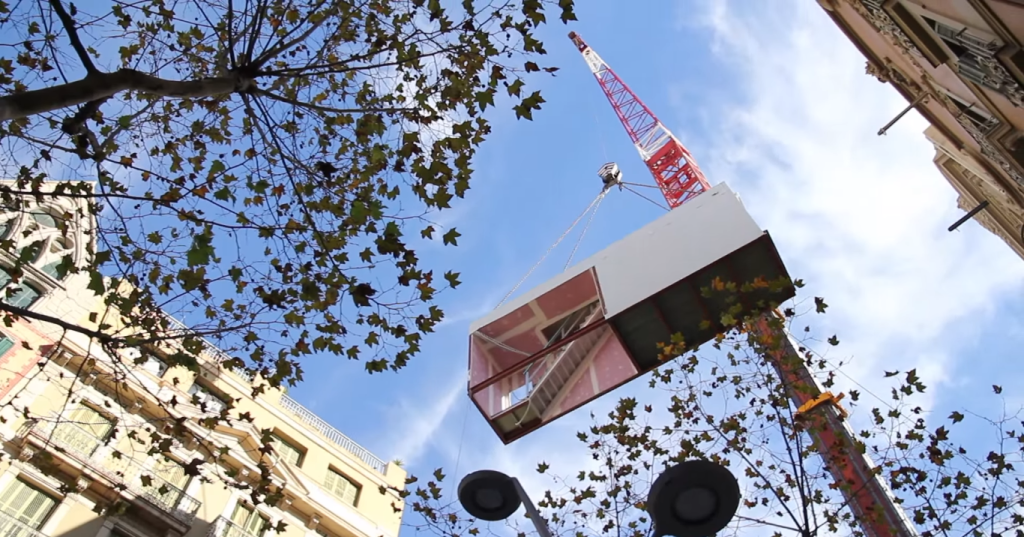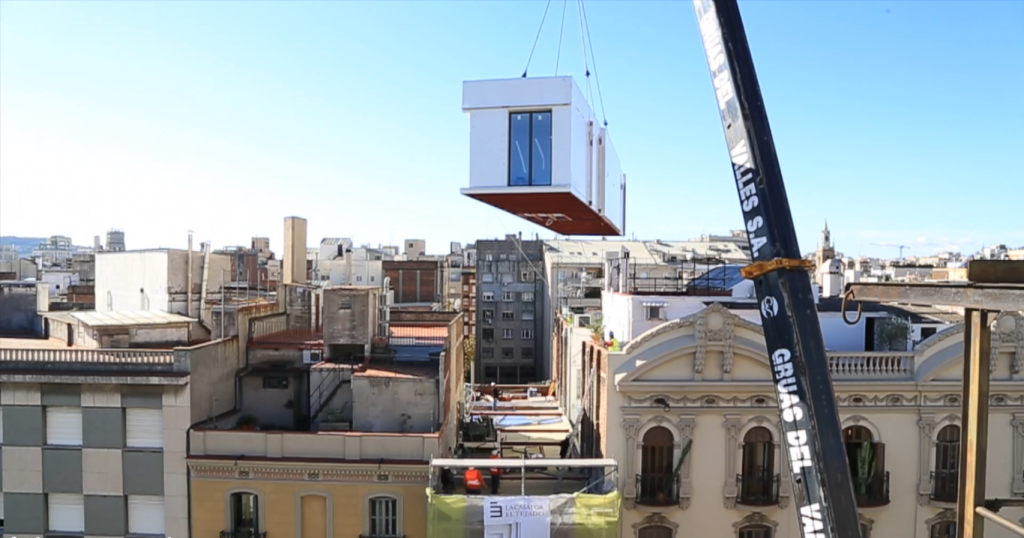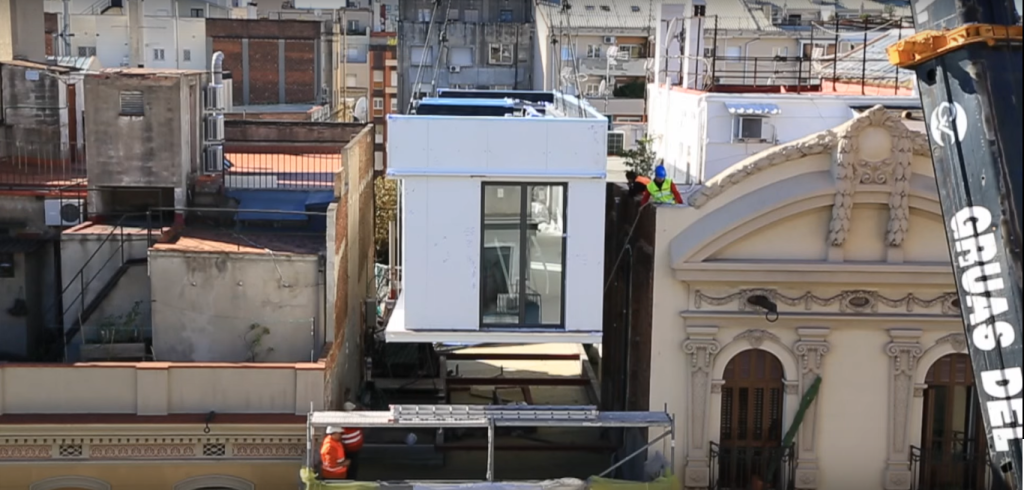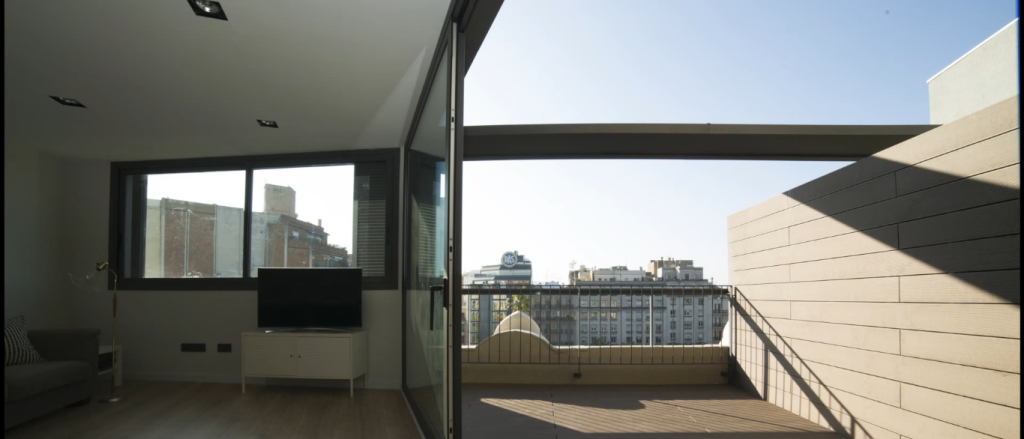 Ecological and multipurpose
Prefabricated homes are not only useful to solve the housing shortage and fix up the old buildings in Barcelona, but they are also environmentally friendly. A company from Barcelona called NOEM thought the same and decided to build ecological modern wooden houses: green, practical, comfortable and transportable. The houses arrive in wooden modules and are almost completely finished when reaching their destination. It only needs to be assembled. Their work is reflected in three projects: NOEM Go - Casa Eliana, NOEM Concept - The Spaceship Home, and NOEM Stay - Casa Saüc. We describe and show them below.

NOEM Go - Casa Eliana is a beautifully designed wooden home of 74.4 square meters. It is designed to be practical and versatile. Although it's a practical home, it is at the same time very comfortable and stylish. The interior is comparable to Scandinavian design with the white and wooden elements. There are large windows to enjoy the views. They included the comfort and design in a minimum usable space. Of course, a very important feature of the house is that it's portable, you are able to transport it to another place and enjoy as many places on earth as possible without having to move your stuff. How handy is that!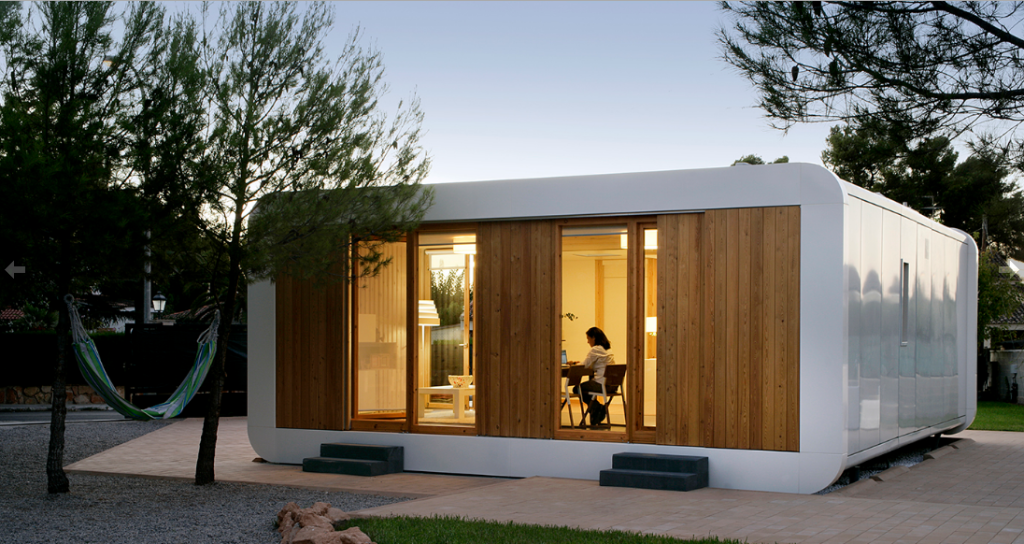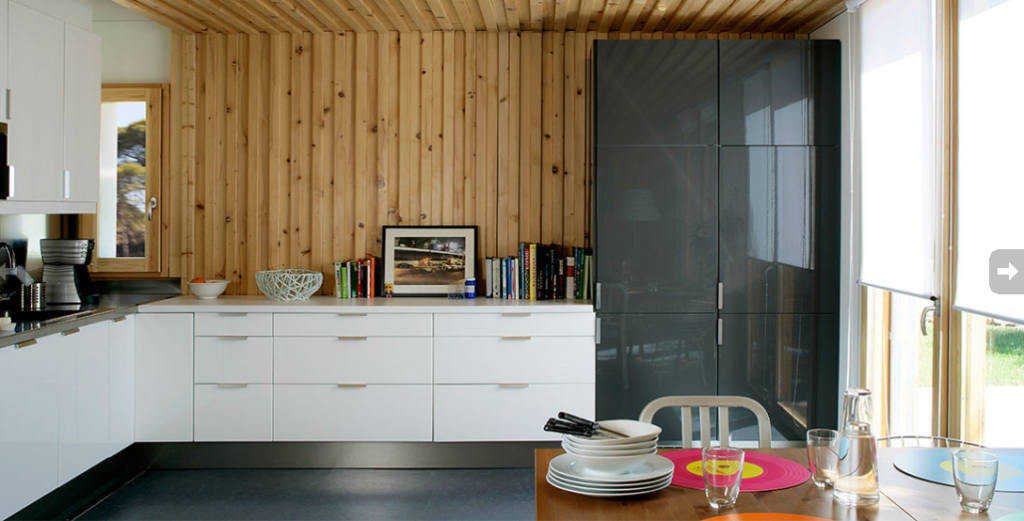 NOEM Concept - The Spaceship Home is basically a dream home for every star wars lover. Even if you have never watched the movie, you'll still find this an insane place. This place is definitely far from a conventional house. The spaceship has large windows, providing panoramic views. So put your spaceship somewhere into the beautiful nature and you can enjoy the landscape all day without having to leaving your chair, because the house is fully automated. You can use your mobile device for automatic control in the whole house. Just an example of what you can automate: the insane futuristic door which you can access by climbing up the 'real' airplane staircase. Inside the house there is also a control panel in Star Wars style which centralizes the house's facilities. This place has just so many cool features, see it with your own eyes: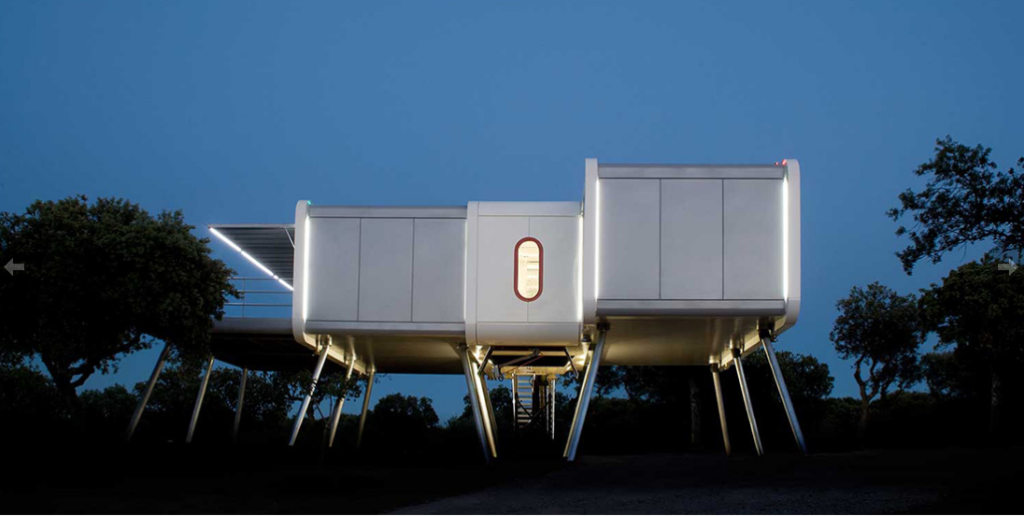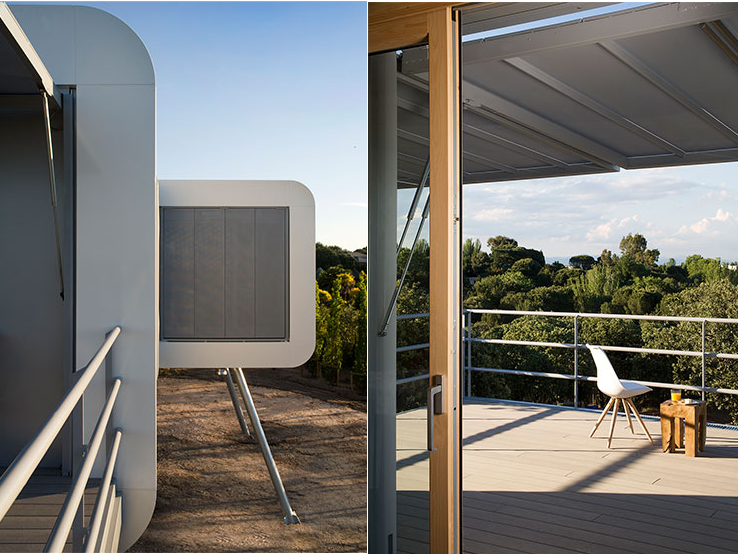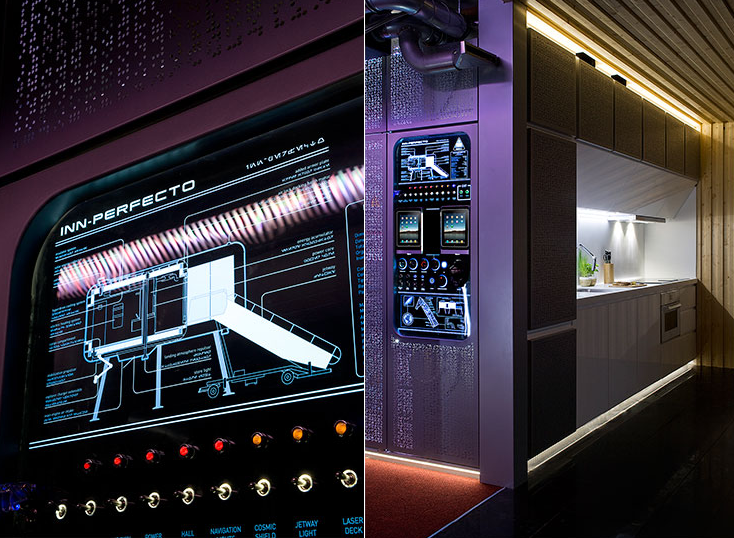 NOEM Stay - Casa Saüc is a two level multipurpose home. The low level has a large kitchen, meant for socializing. It's grayish blue, creating a Scandinavian style interior with some very characteristic tiling. The wooden elements of the house brings a certain warmth into the home. On the Western side of the house there is a strip which simplifies the design and gives order to the house. The house has 156 square meters, meaning there is enough space to pull back after you are done with socializing in the beautiful kitchen. Feel like you need some cooling down during the hot days in Summer? then we have another surprise for you, there is a private swimming pool outside! Curious how it looks like? Check the pictures below:
---
We hope that this article has given you some more insight on prefabricated homes. The most important things to keep in mind are that they are eco-friendly, versatile, beautifully designed and transportable. Are you considering to 'order' a house at NOEM? Then go check
www.noem.com
 or do you want to know more about the La Casa por El Tejado project? than go visit 
www.lacasaporeltejado.eu
. Would you ever consider to live in a prefab home? Let us know in the comments!