Special Places to Stay in Spain aren't hard to find, however there is special and then there is extremely special! This blog goes to the next level and shows you a top 10 of incredible unique places to stay during a trip through Spain. If you are looking for unforgettable experiences than you are at the right place, because the hotels below are more than unique and mostly far from conventional. We saved the best for last. So sit down, relax, grab a cup of coffee (or a beer if it's the weekend of course) and let us bring you to the most special places to stay in Spain!
10. Container home, Palma de Mallorca
Container homes are very trendy. Not sure yet whether you want to move to (or buy) an container home? Than you can try this place first! Besides it's a perfect place to stay for a trip. It's located in Palma de Mallorca. The house has a lot of natural sunlight and comes with a small private pool and BBQ. It has all the facilities you need for a comfortable stay. You can enjoy the Mallorcan sun on the nice terrace (with the small pool). Although the area of this container home is quiet and very residential, you can still easily get to the center of Mallorca in only 15 minutes walking. Its interior deserves some attention too since it's beautifully designed! The exterior walls are made from wood, there is hardwood flooring, a comfortable and stylish couch, open doors to the terrace and a modern (big) bathroom with an industrial sink.
https://nl.airbnb.com/rooms/328541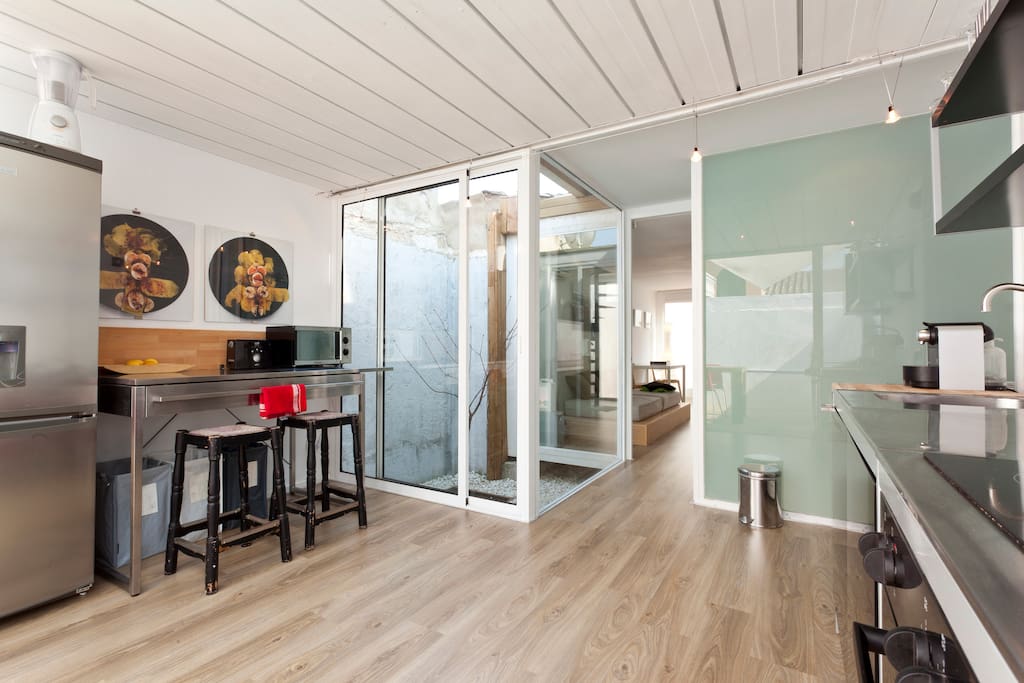 9. Hotel Les Cols, Olot, Girona
Les Cols is far from a normal hotel. Many consider a night in this hotel as a unique experience. It's all about relaxation and clearing your mind in the middle of the nature. There is not much furniture inside the room, only a bed and that's basically it. In this case luxury means less instead of more. The room is made out of glass, which helps in the whole 'becoming zen' process. Once you have completely cleared your mind, then check out the bathroom. It is a real gem! It has a waterfall shower on stones and a Japanese style bathtub. As if that wouldn't be enough, there is also some really good food to taste at the 2 Michelin star restaurant. If you are looking for a minimalistic, spiritual and relaxing space to stay & clear your mind ... then stop looking, because this is the place to be. Be prepared for something very unique!
http://www.lescolspavellons.com/
8. Hotel Consolación, Monroyo, Teruel
Are you in Barcelona right now? then try out this peaceful hotel Consolacion nearly 3 hours drive from Barcelona. It is perfect to escape from the hustle and bustle of the big city and enjoy the silence in Monroyo, the province of Teruel (Aragon). This hotel consists of "Kubes" that are separate from the main building. There are also hotel rooms in the main building (a beautiful 18th century chapel), but we're gonna talk about the Kubes because they are really unique! The Kubes are very charming rooms with a modern interior design and wooden walls on the outside. All Kubes have their own fireplace, which makes this hotel also perfect for romantic getaways with your lover. The real feature is the floor to ceiling window which allows you to enjoy the stunning scenery.. or you could just enjoy it from your private balcony while sitting in the lazy leather chair. But before you enjoy the outdoors, first discover the beautiful features of the bathroom, which has an in-floor bath with beautiful dark slate, giving a luxurious feeling. Need some more refreshment? No problemo, Hotel Consolacion has an outdoor swimming pool overlooking the entire landscape.
http://www.consolacion.com.es/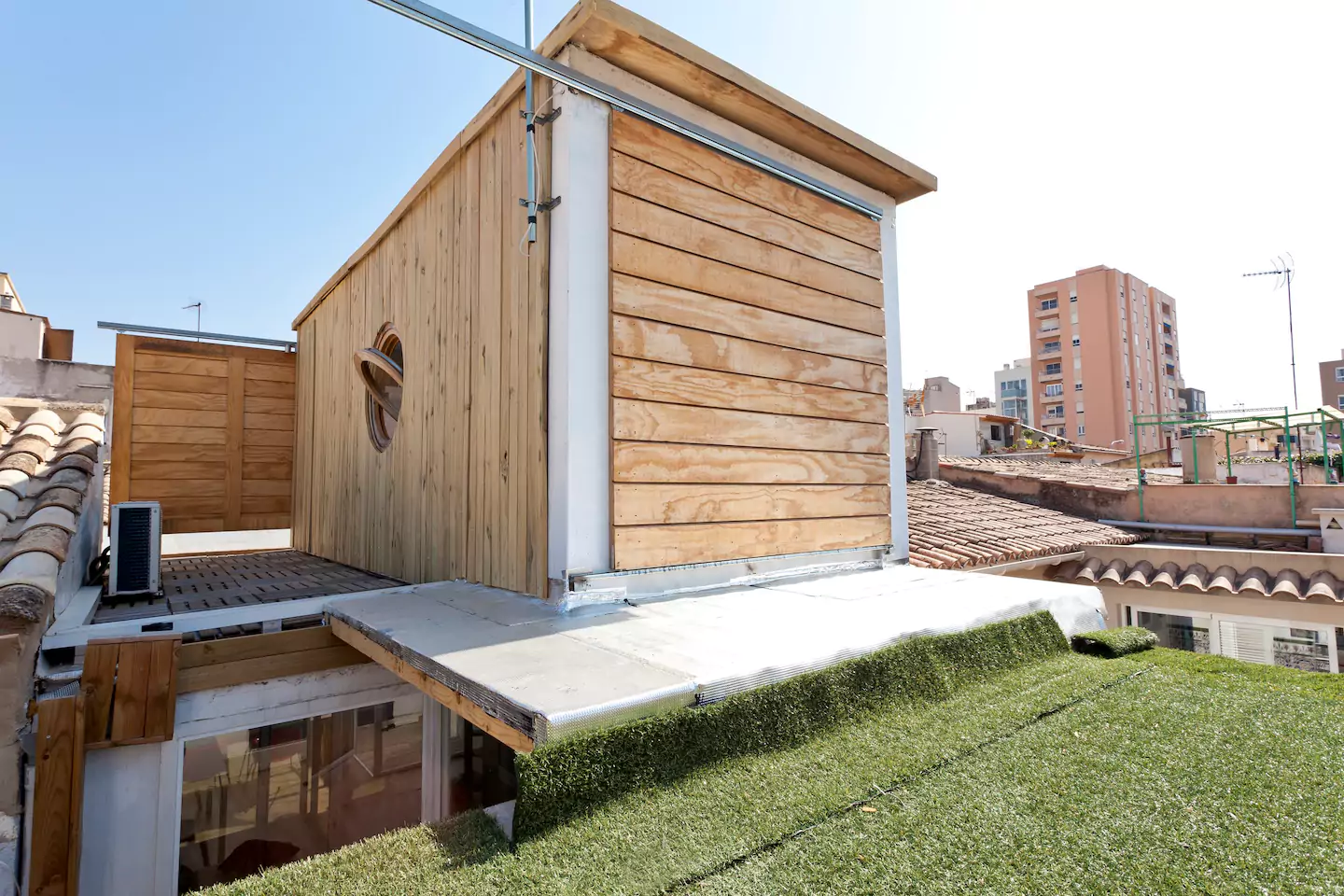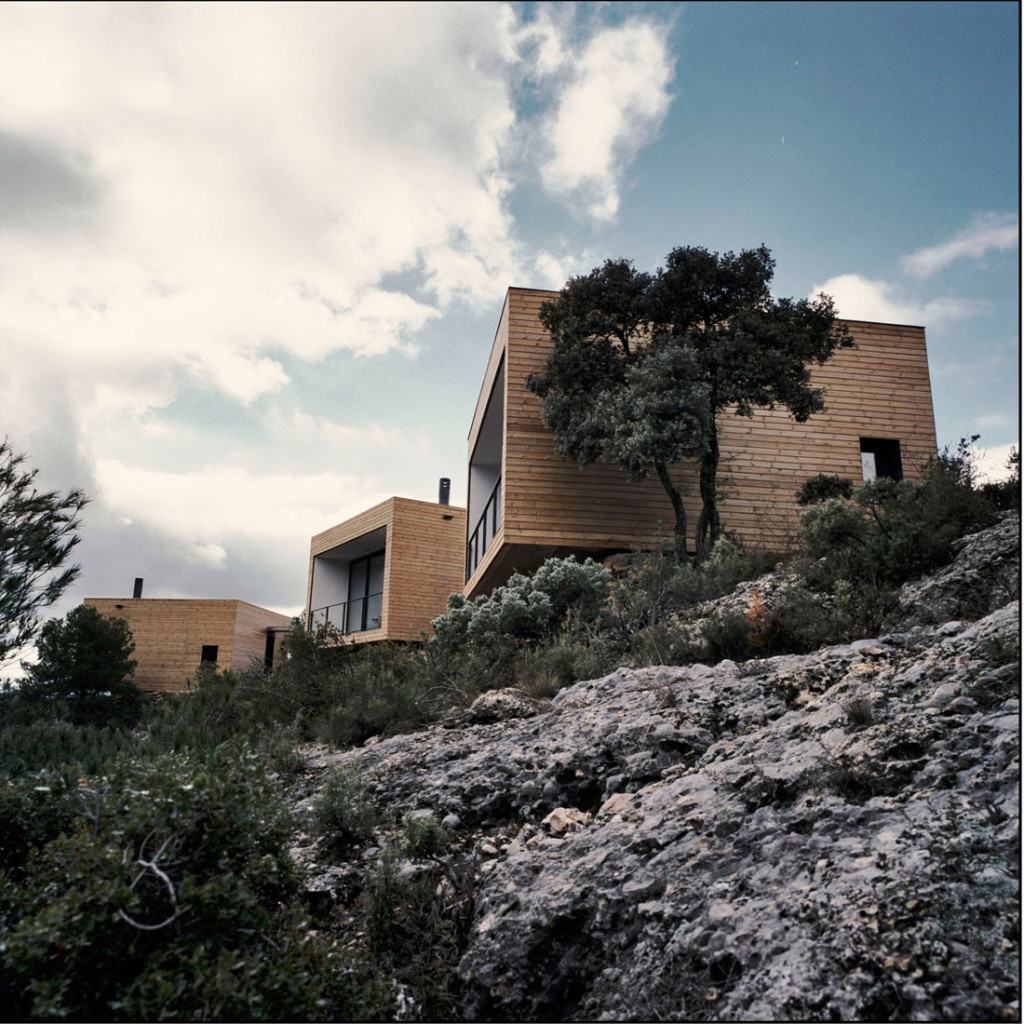 7. St. Katharine B&B Boat, Barcelona
This little gem is very special and is located in Barcelona... on the water! Yes we are talking about a boat, called St. Katharine. It's possible to rent a room, but if you want to go big you can even rent the whole boat. Now what is on the boat exactly? There are different rooms designed in 'marine style', a jacuzzi on the aft deck and some really nice food. The boat has historical stories that the owners can tell you all about. This place is not just a place to sleep, you actually feel like staying there all day, especially when the weather is nice. Even for dinner you don't necessarily have to go out. The owners serve fantastic paella, you should definitely try and taste this typical Spanish dish. Furthermore you will have your own fridge filled with soft and alcoholic drinks. The boat is staffed 24/7 so you can enjoy Barcelona until the late hours. Try out this unique experience in the harbor of Barcelona!
http://www.bed-and-breakfast-barcelona.com/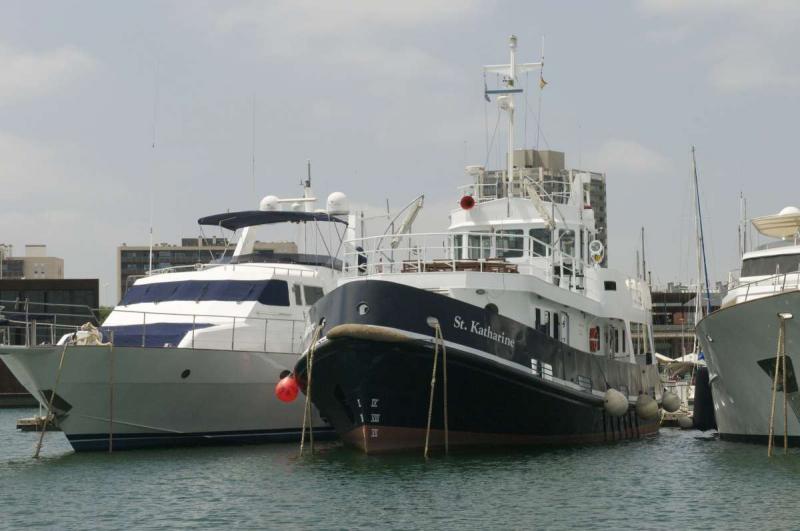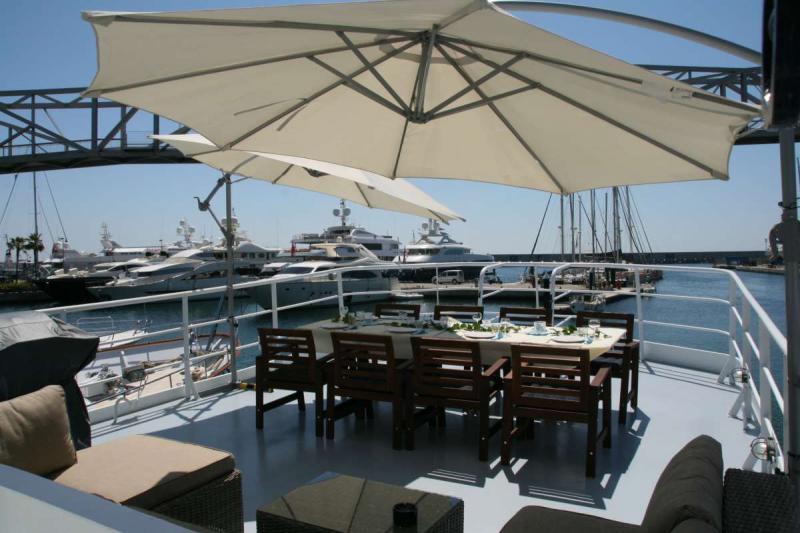 6. Mil Estrelles, Borgonyà, Girona
This hotel is literally called 1000 stars, because that's what you see when you stay at hotel Mil Estrelles in Borgonyá close to Girona. The main building is an old farm house which has a dining room, lounge, offices, a massage room and a flotarium. All the ingredients are there for optimal relaxation. During the night you will sleep in a bubble, a bubble?.. yes a bubble! To be more precise, a transparant bubble in which you can enjoy the night-sky as you lay on a comfortable bed, while you are playing some background music from the speakers in the bubble. When you look at the starts, don't forget to look at the beautiful surrounding area and views of the mountain. When all the stars are gone and the morning has come you can have a nice breakfast buffet. This hotel has everything you need for a special (romantic) night out. Go check out this idyllic location in the photo's beneath:
http://www.milestrelles.com/
5. Alojamiento Vagon Rural, Murcia
From one unique place to another. This is also unique in its own way, we are talking about old train wagons on the outskirts of Murcia. The wagons date from the 50s. They still look like train wagons and are very comfortable. In this place you feel the relaxed vibe of South East Spain. There is a lot of natural light inside the wagons. The wagons are simply designed but very comfortable and have some old features in the interior that remind you of staying in an old train wagon. The exteriors of the wagons stand out in particular, they are coloured in outstanding colors. Looking for a nostalgic but comfortable stay close to Murcia? Then try one of the wagons of Alojamiento Vagon Rural.
http://www.vagonrural.es/vagonrural.html
4. Domed Cave House, Tivenys
This Catalonian place looks and feels perfect. The beautiful design, surroundings and the silence.. these are the main words that popped up in our mind when looking at this "Domed Cave House". When staying in this cave house, you literally hear the sound of your own thoughts while you feel the soft breeze on your skin as you stand under the beautiful olive tree. This house comes with an BBQ area where you can enjoy delicious Catalonian food with your friends or loved one. The owners of this house really though about all things, including the interior design. Everything is well thought out, from the beautiful wooden and stone kitchen to the modern bathroom (with traditional Catalan features). This house offers all the comfort you need during your visit and most of all.. looks gorgeous!
https://nl.airbnb.com/rooms/518319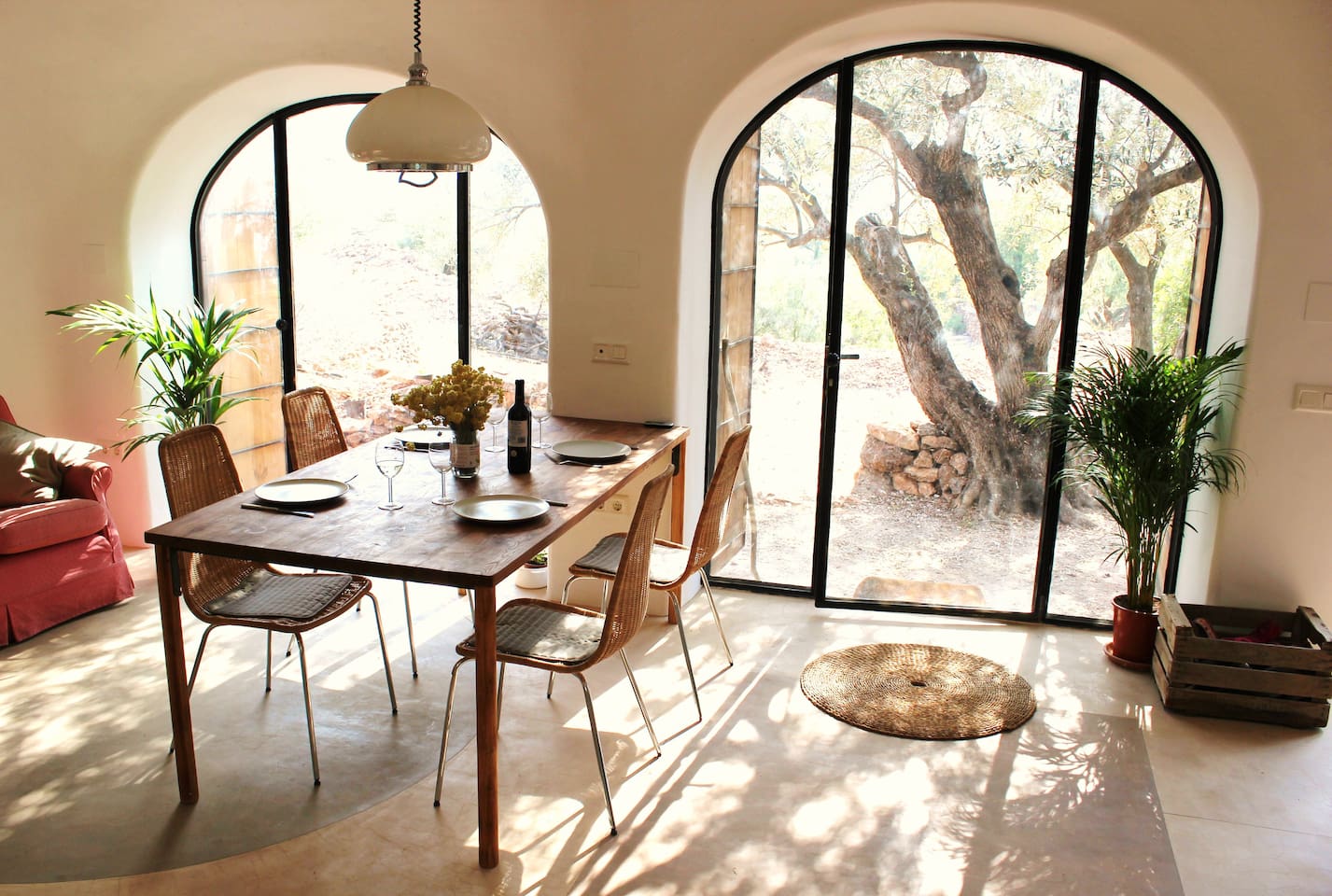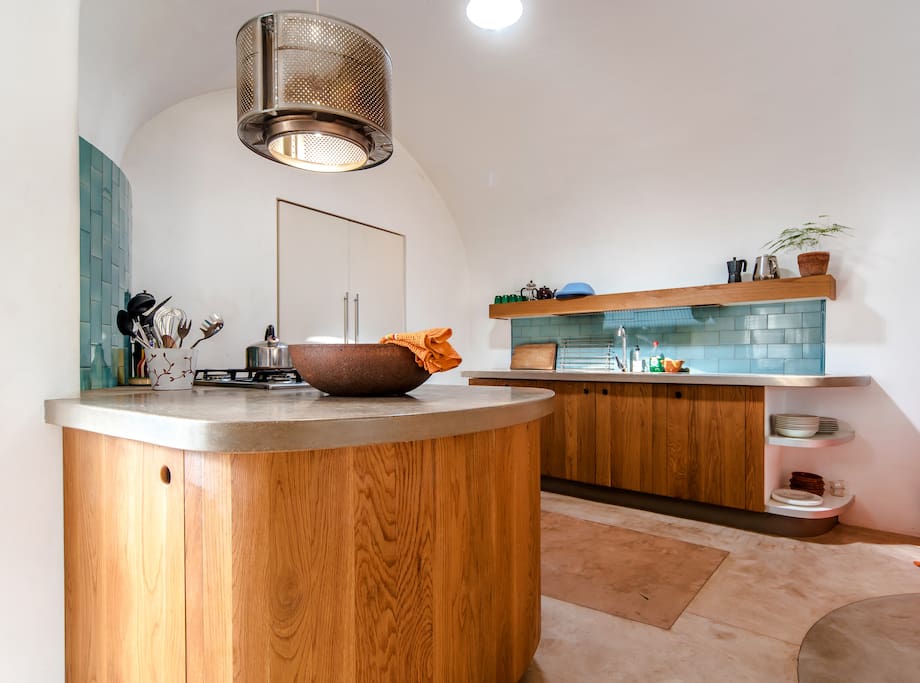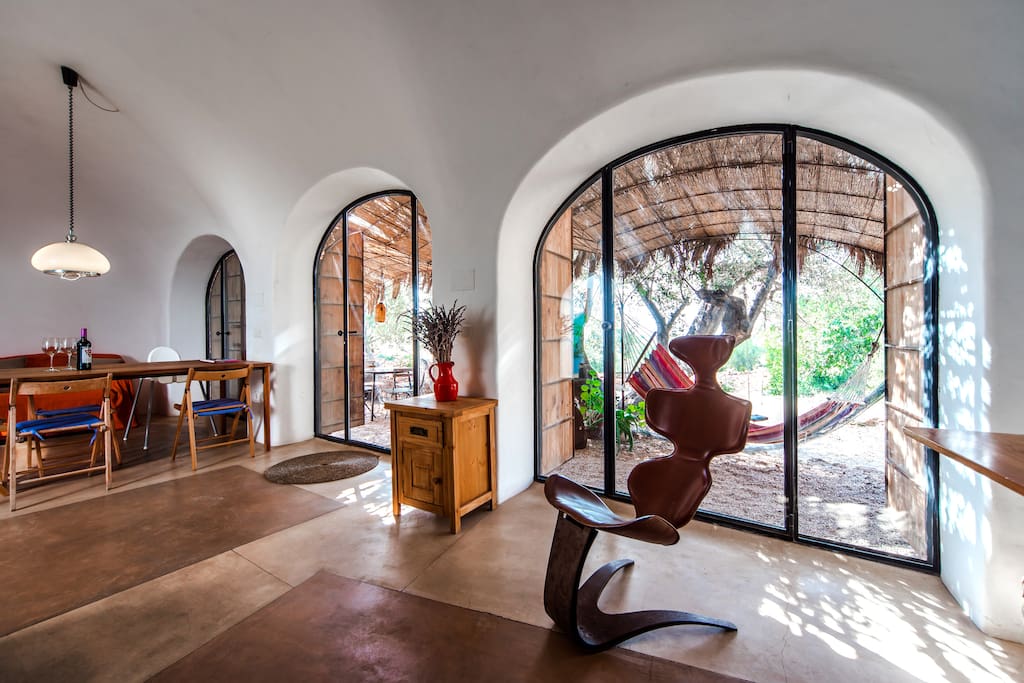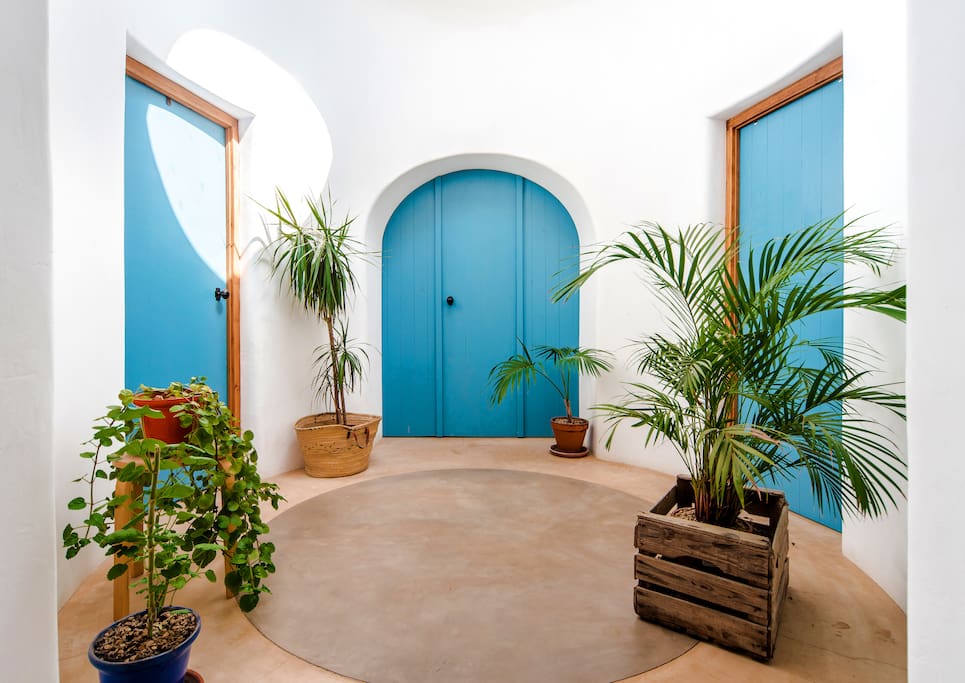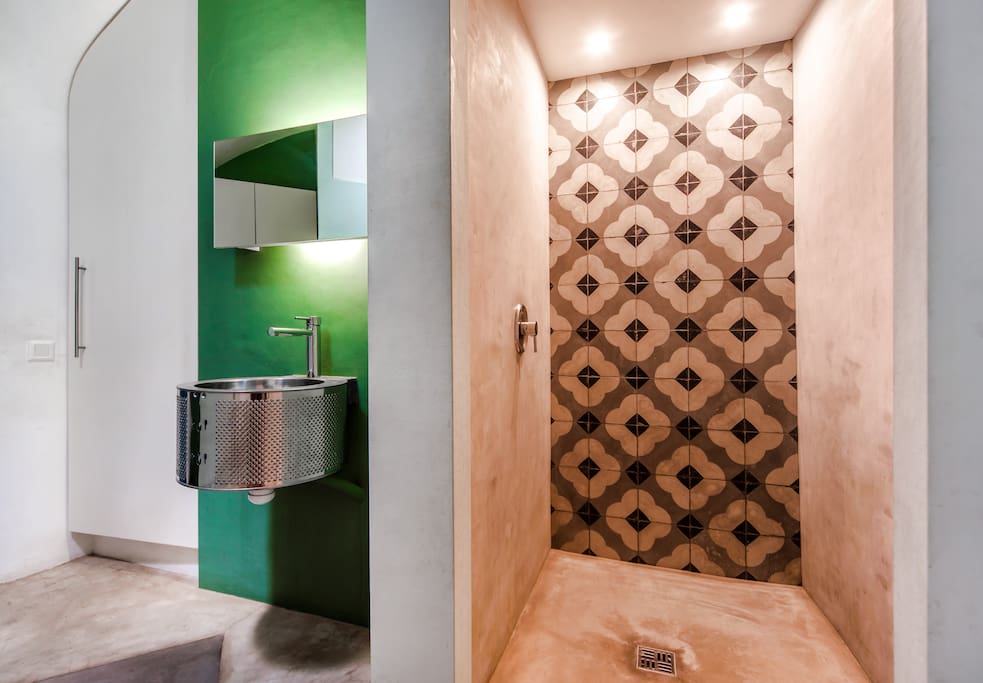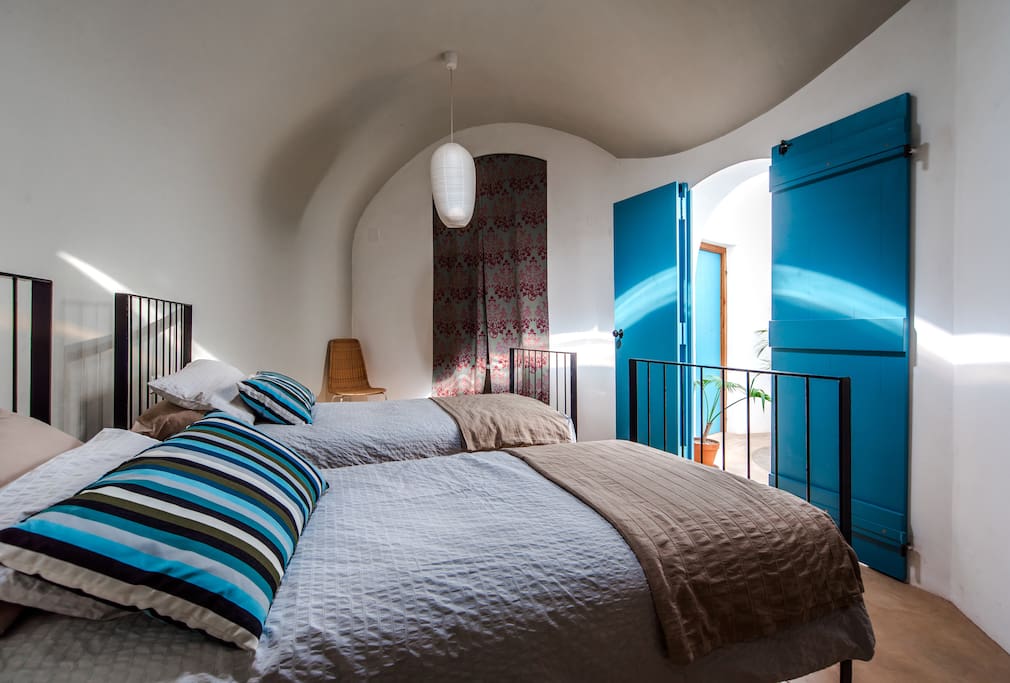 3. Air stream 'Glamping', Alozaina
Now this place in Andalucia is certainly very different from all the standard hotels you have ever visited and it's also very American! It's an air stream (a Christopher Deem Limited Edition). This air stream is placed in the middle of Sierra de las Nieves, a beautiful mountain range in the South of Spain. So if you look for an adventurous stay then you should really try this out. Although it feels like camping, this place offers the same luxury you have in a hotel room. You can say that staying in this air stream is glamping: glamorous camping. The interior is very modern. It's a perfect place for couples, it provides the ideal setting for a romantic getaway. You don't have to worry about cooking dinner either, because it has a fully equipped kitchen. This place even has a private pool!
https://www.glampingairstream.com/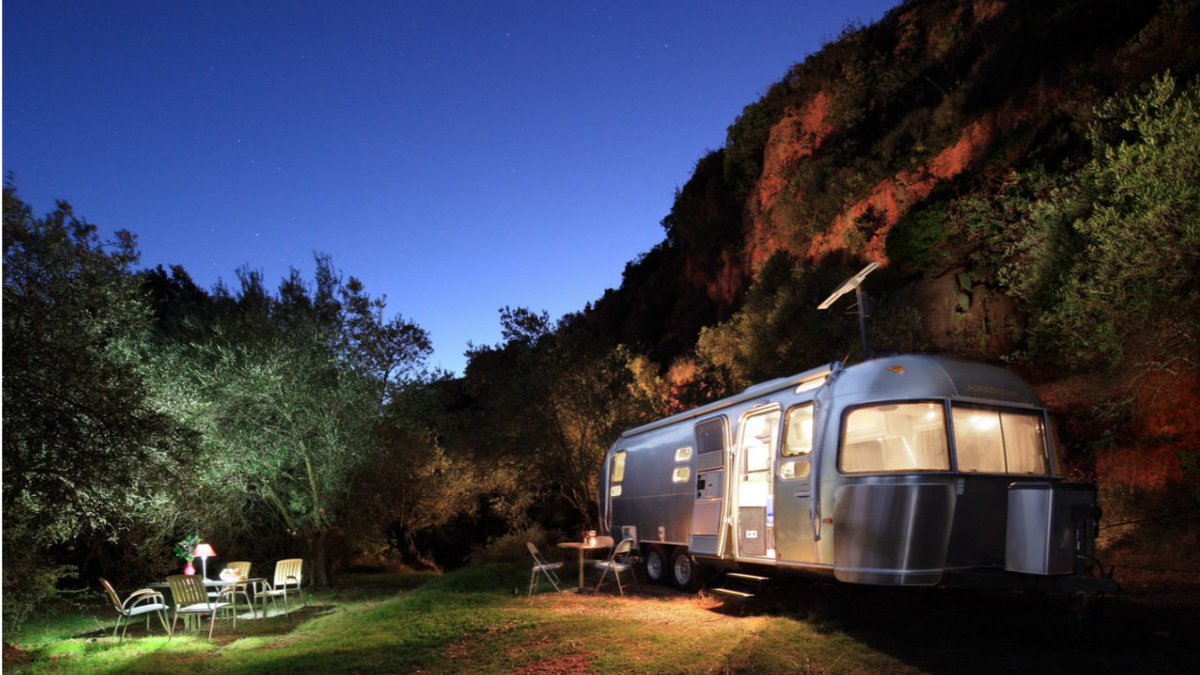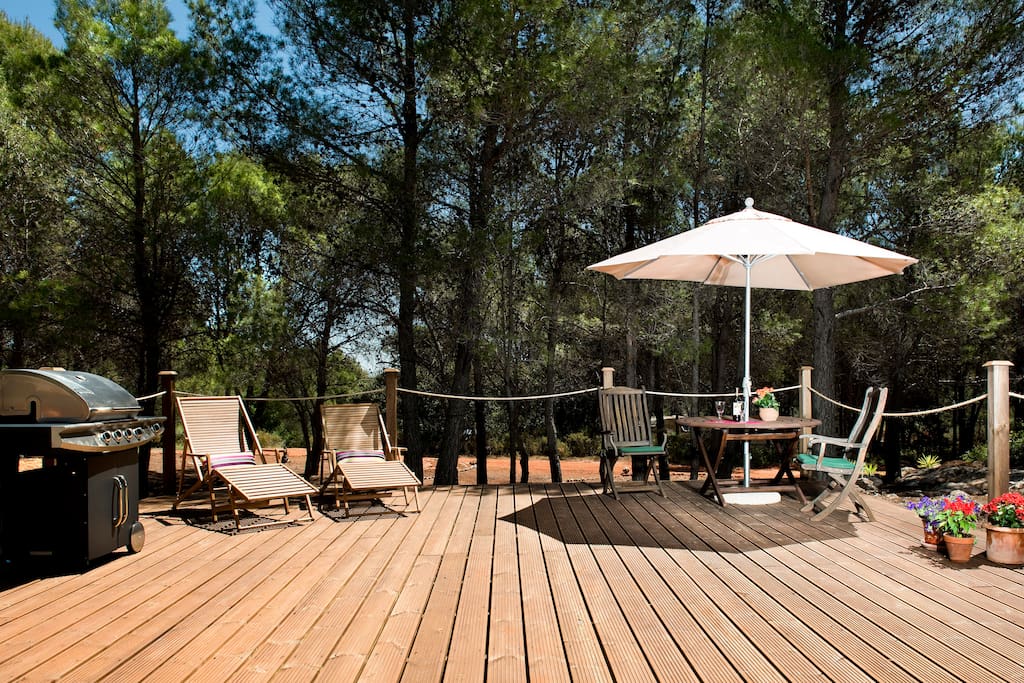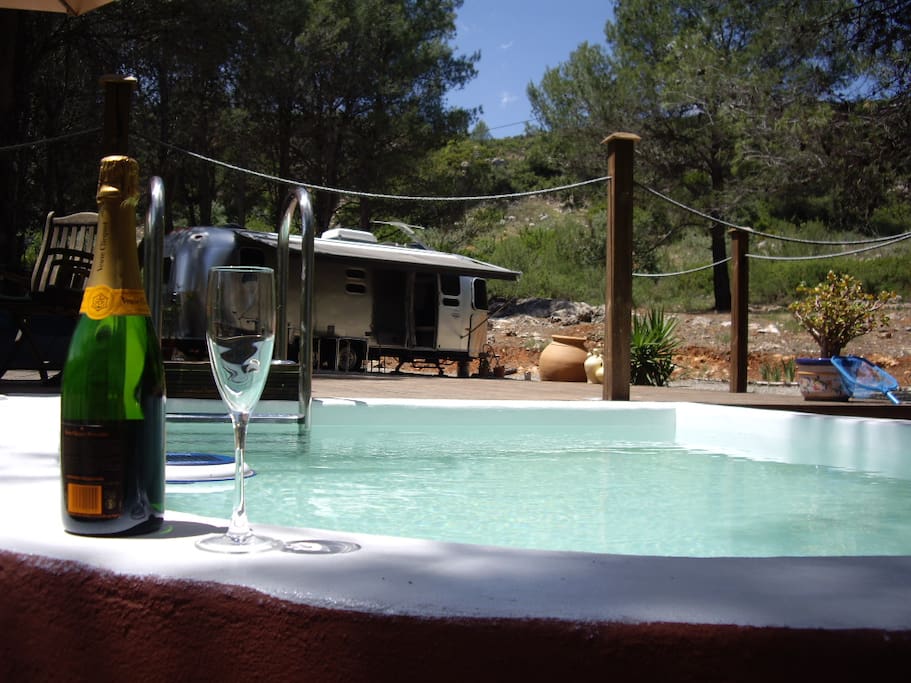 2. Cabañas en los arboles euskadi, Zeanuri
Talking about next level places to stay, this place literally goes next level as the accommodations are up in the trees. We all once dreamed about sleeping in a treehouse when we were young (admit it, you're still dreaming about that) ..now this is your chance! A hotel called "Cabañas en los Arboles" offers rooms in the form of treehouses. They are hidden in the beautiful nature of Basque country (Euskadi in Basque language). Now you might question whether it's comfortable to sleep in a treehouse. No worries, because these treehouses have all the comforts of a normal hotel room. There are 4 treehouses called Cabaña Elaia, Cabaña Txantxangorria, Cabaña Hontza and Cabaña Suite Oooh!. If you book the Cabaña Elaia you can even brag about staying in the highest treehouse of Europe, it is 17 meters high. The treehouses are also perfect for a romantic night, they have all the ingredients to create a romantic stay: you can order chocolate and flowers, a set of accessories for massages, and make use of the private hot tub. You can of course also just enjoy the sunset together on your 39m2 terrace in the Cabaña Suite ¡Oooh! The terraces of the other treehouses are 10m2 and all have terrific views into the wood. Curious how the treehouses look like? We won't let you wait any longer, take a look at the pictures below.
http://cabanasenlosarboles.com/es
1. Tagomago private Island, Ibiza
Save the best for last is what they say, that also applies with this place. It's a private island called Tagomago, close to Ibiza. For the ones among us who have left some extra money, you can rent this private island from €100.000. The celebrities haven't missed out this place either (Justin Bieber stayed here). It has approximately 600.000m2 and there is one extremely luxurious modern villa. Let's sum up some services they offer: a private butler, a private cook (3 star Michelin chef), chauffeur service including helicopter transfers(!), personal trainer (in case you ate too much of the delicious food made by the 3 star Michelin chef), spa treatments, sports (horse riding, tennis, scuba diving, skiing etc), private guided tours, wine & olive estate tours and tastings, cooking lessons, nanny service, yacht and luxury car hire, concerts, photographers... Let's say that you can basically ask for anything you need/want and they have it. Enjoy the pictures of this extremely stunning island!
http://www.tagomago-island.com/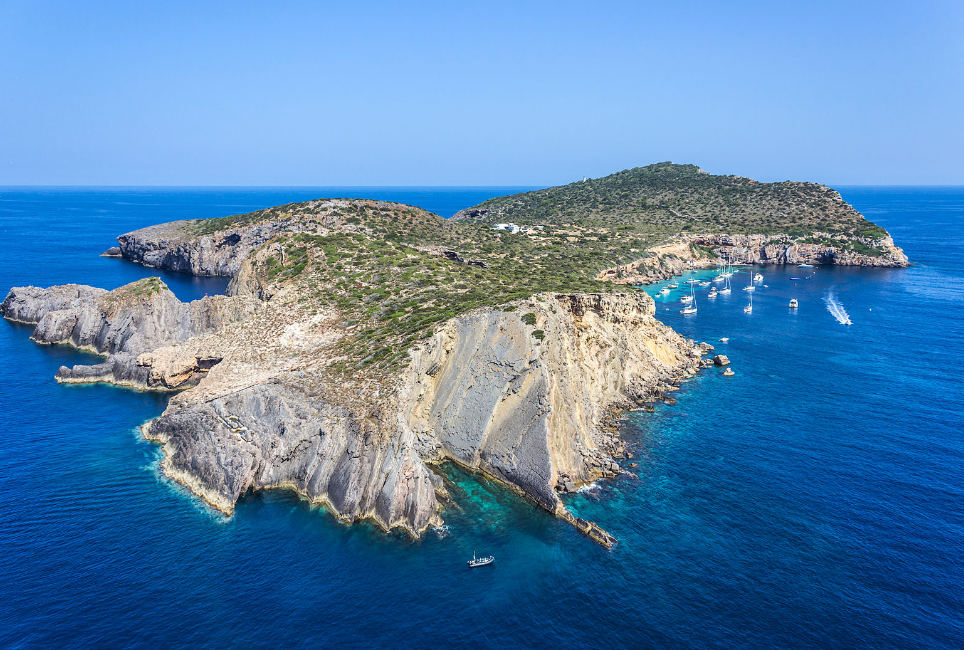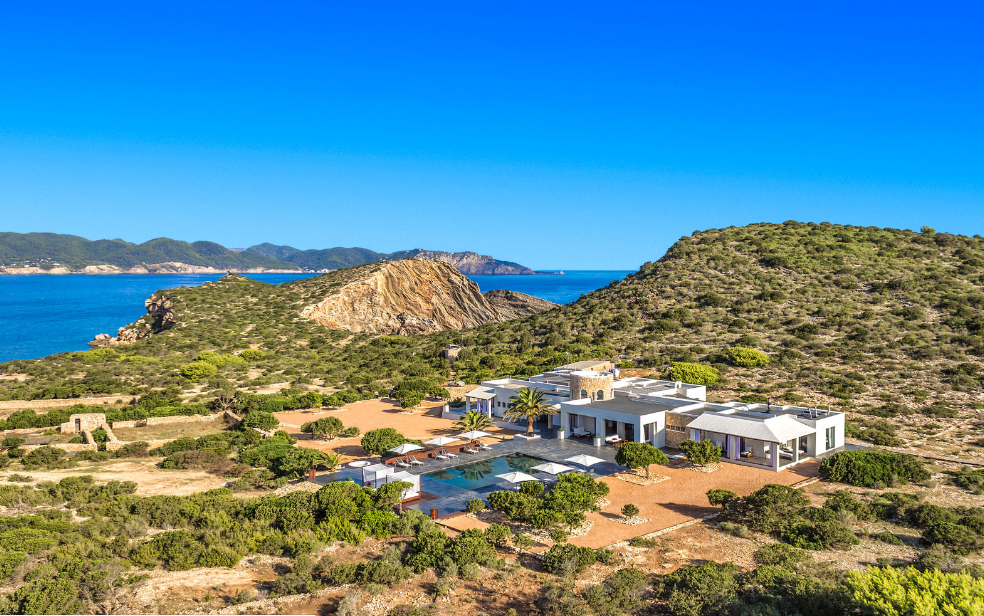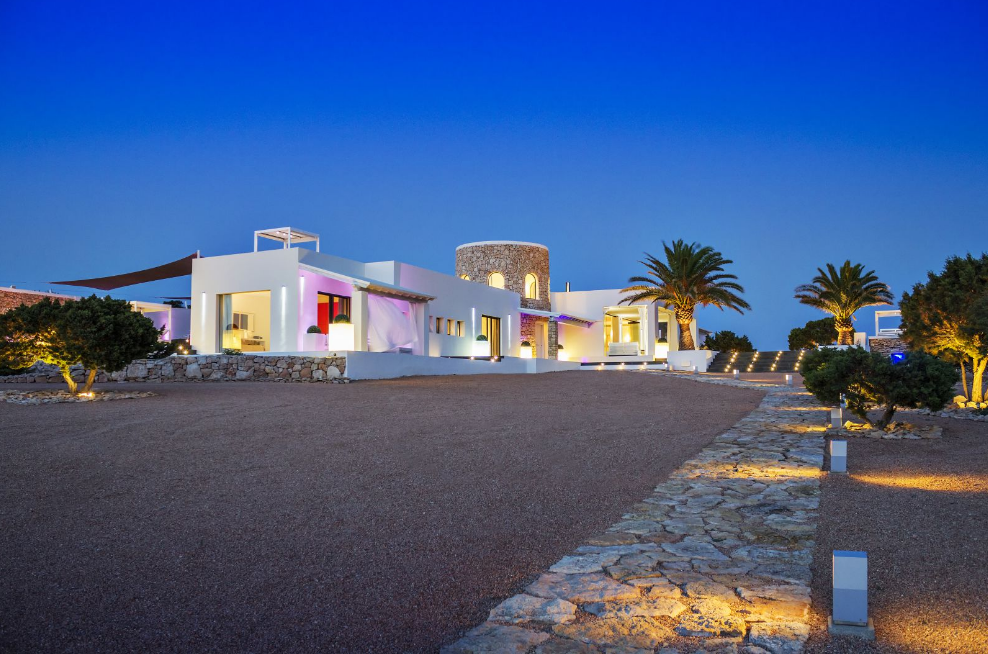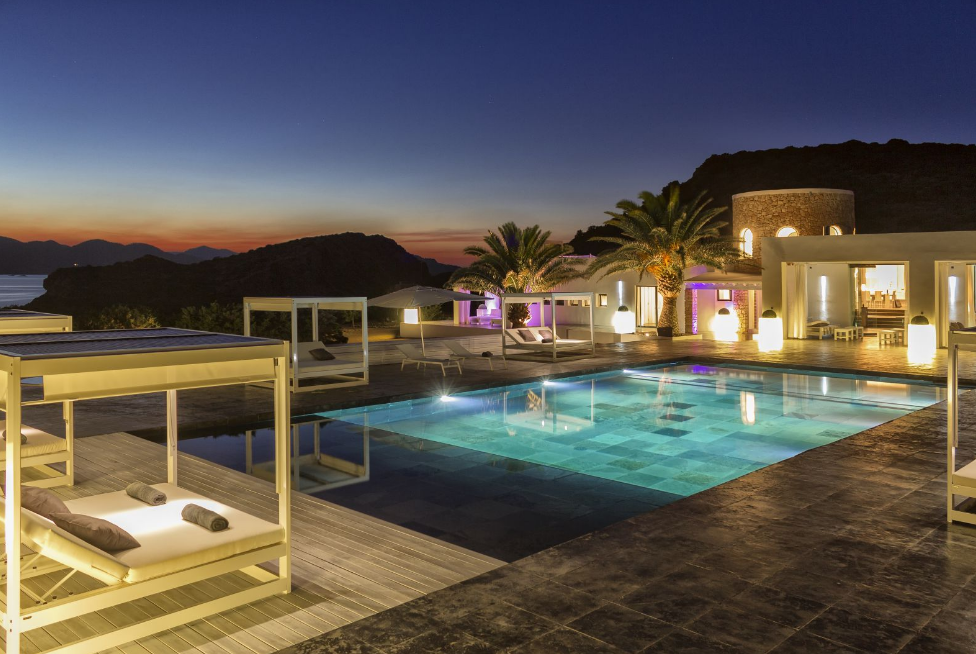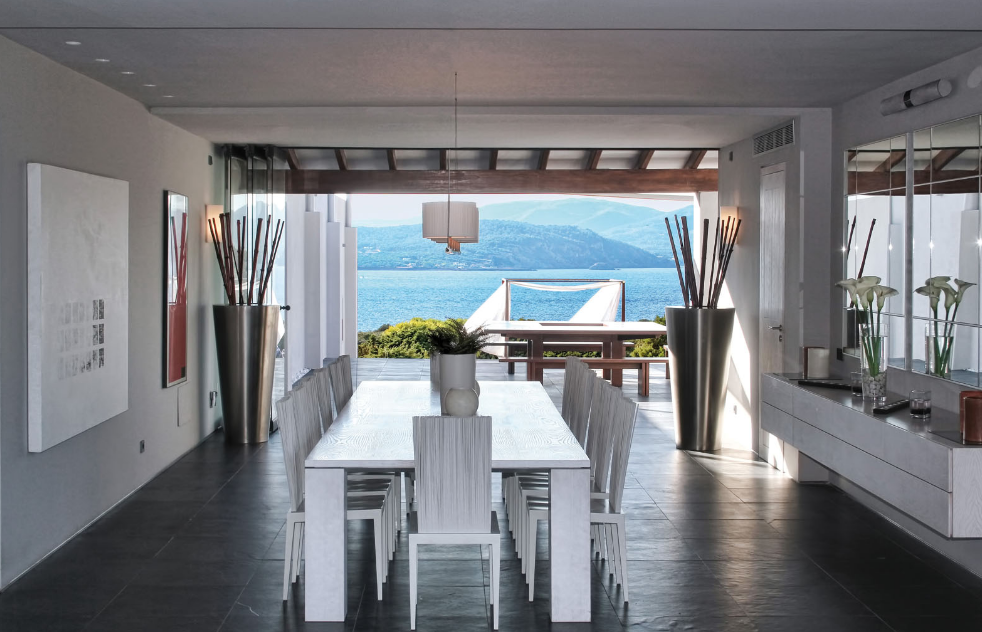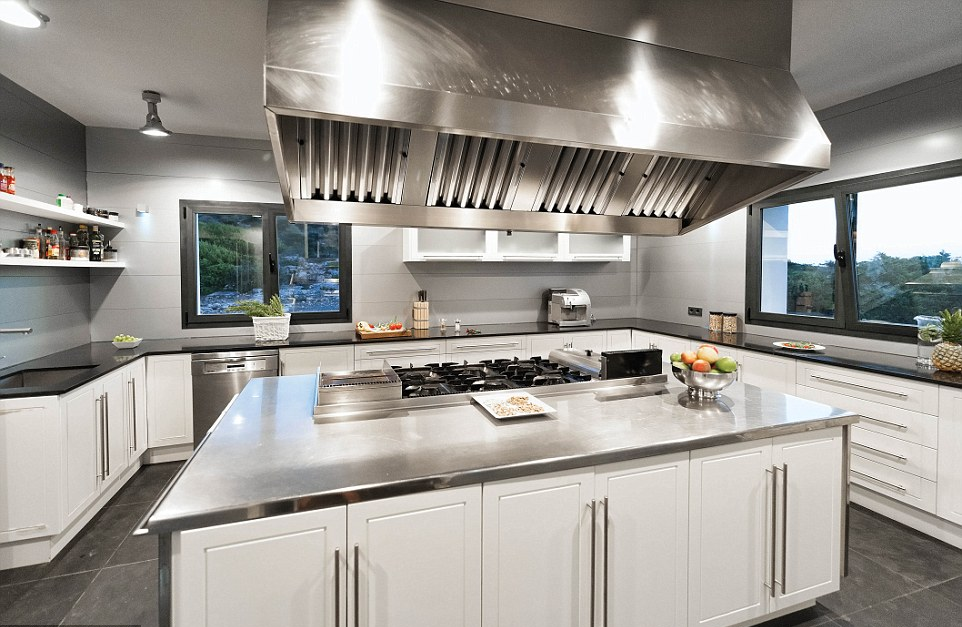 ---
We hope you enjoyed these very special places to stay in Spain. Ever slept yourself in a unusual special place and want to share it with others? Let us know in the comments!