THE DIFFERENT TYPES OF PROPERTY IN BARCELONA
Are you about to buy your dream home? Then you should definitely know about all the
types of property in Barcelona.
From new builds to second hand flats, we will explain it all in this article! After reading this you'll have no doubts  about what
kind of property
 is the one for you!
Types of Property in Barcelona
New build flats
A new build flat is built from the ground up, meaning that the old building is demolished and a new construction is built. They are perfect for families or couples who are looking for a modern flat, and want to be 100% sure that everything functions the way it should.
Pros:
All the installations are 100 percent new and you can be sure that everything in the flat works
Everything is as new as it can be, meaning that you are the first one to live in it
You can apply your own taste of interior design and make it your perfect place
Cons:
The value of the property can be higher then the actual market price
Traditional old features are not very common in new builds. The ones that do have traditional features are (obviously) not authentic
The majority of newly built flats can be find outside the city center. However, it's not completely impossible to find a central newly built flat. Take for example the following newly built in Gotico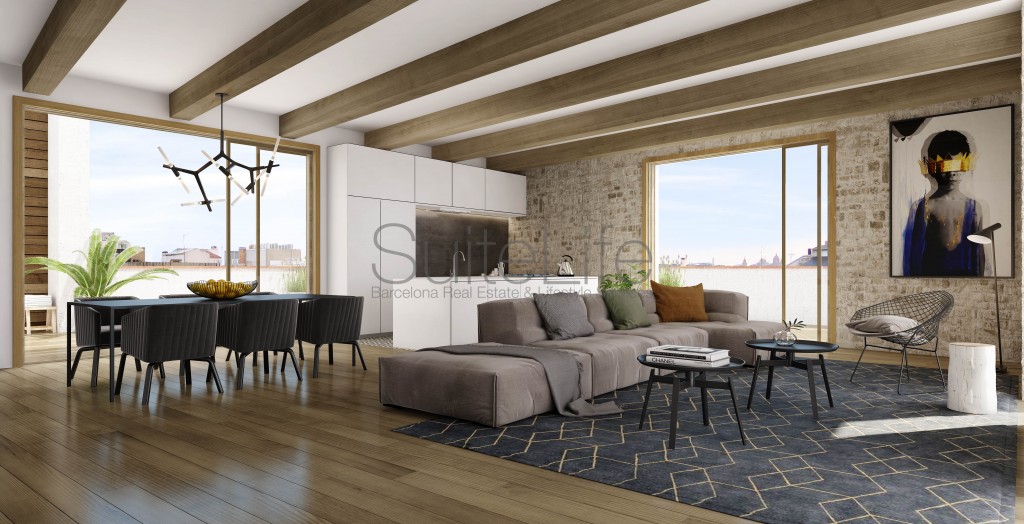 Off plan buying
Of all the
types of properties in Barcelona
, and in general,  off plan buying is the most risky. With off plan buying we mean buying without seeing the flat physically, so you would buy a flat solely based on the current existing plans. You are basically buying something that doesn't exist yet, all you have is the plan. There are multiple pros and cons of buying off plan.
Pros:
You'll save money as you have 15 to 20 percent discount on the price of these type of flats
You'll be very involved in the process as you have the possibility to guide the development of the building
You can put in your own wishes for the flat, as you can kind of lead the building process
Cons:
They're not immediately available, you'll have to wait till it's finished. Keep in mind that this could take months or even years. Patience is a virtue!
It's a little bit more of a stressful experience as there could be a delay in the building process, causing you to wait even longer
There is also a possibility that they run into problems during the building process, forcing them to change some (minor) things. So be prepared that when you buy off plan, the final result might look (very) slightly different from the initial plan.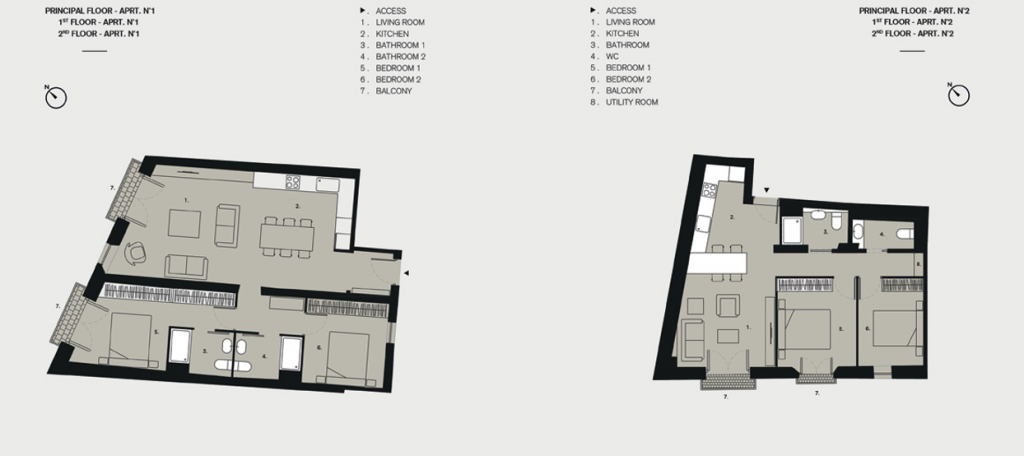 Second-hand flat
A second-hand flat is a flat that already has been lived in, it may or may not have been renovated. The majority of the flats offer on the housing market consists of second-hand flats.
Pros:
You're saving money! Second-hand flats are cheaper than newly built flats, renovated flats and buying off plan
Second-hand flats can be found all over the city, you'll have more options finding second-hand flats in the city center than finding newly builds in the city center.
You can renovate a second-hand flat and adjust it to your own taste, or you can even resell it to double its value
Second-hand flats are more likely to be in older buildings, meaning you might be living in a old characteristic building that still has its' traditional features
Cons:
The installations are often okay, but it's not brand new. It might be the case that you have to update/repair some stuff
You might find issues related to building deterioration
Some of the buildings don't have an elevator.  But then again, stairs keep you healthy!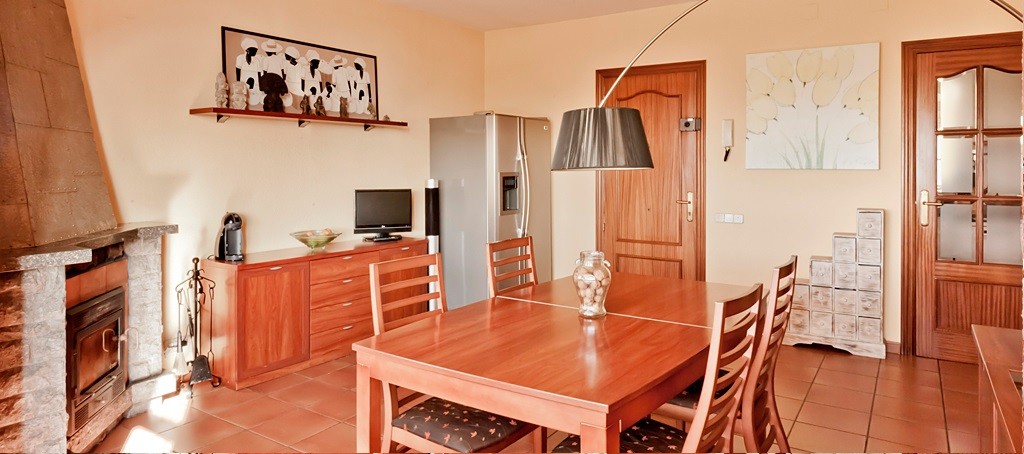 Renovated flat
A renovated flat is a subdivision of a second hand flat, it has been fixed up completely to be used again as a living space. Investors often buy second hand flats to renovate and resell it as a modern flat to get a higher return. Let's take a look at the pros and cons and we will show you a perfect example of how a renovated flat looks like.
Pros: 
The flats are most likely situated in central zones, however, you can also choose for a location outside the city center. You basically have more locations to choose from
The installations are in good state or maybe even completely new and there are no signs of deferred maintenance or deterioration
All though your flat might be modern and updated, you could still live in an older building full of character. You can basically enjoy best of both worlds!
Renovated flats are ready to move into immediately, so you can just pack your bags & go!
Cons:
You can't really adjust the flat to your own personal taste, the seller already has decided on that. However, you can still add your personal taste of home decoration
The flat can be in an older building without elevator, meaning that you might have to walk up some floors (Well.. at least you get your exercise done)
You might end up paying more than the actual market value, because the person that bought it and reformed it resells it for a higher price

---
Don't forget to check out our 
amazing properties
! What type of property suits you the best? Let us know in the comments. - Anna