Christmas in Barcelona

 2018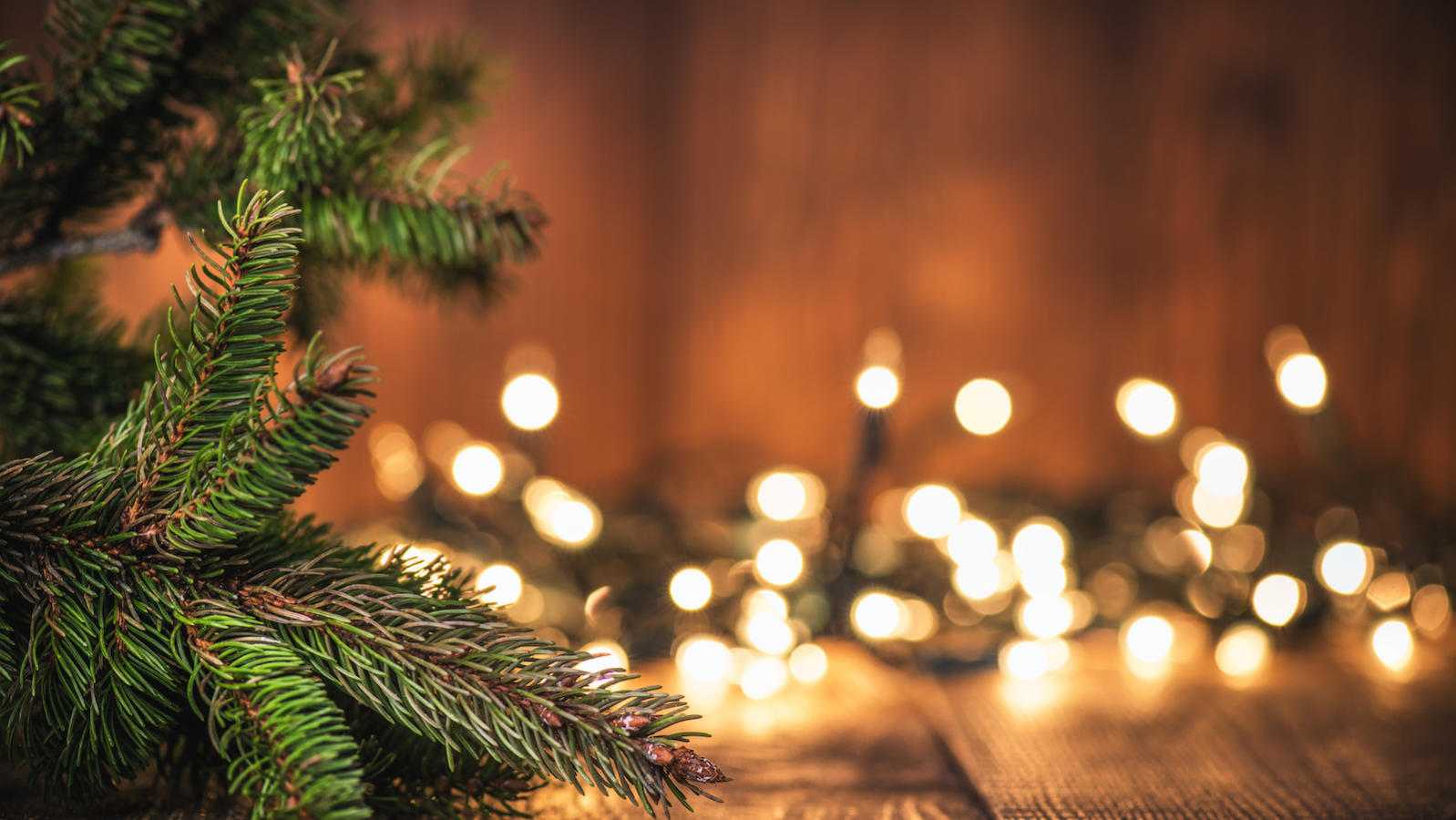 Christmas 2018 is here and Barcelona has plenty to offer during this exciting time of the year. Traditionally, Christmas in Barcelona is celebrated in style as locals and visitors love to enjoy a magical and authentic atmosphere. However, if you are expecting crazy cold weather and a lot of snow, you might get upset. Barcelona has actually very pleasant temperature that serves well to those, who do struggle with cold weather. Still, don't worry, despite the weather not being so "Xmassy" Barcelona substitutes that with many amazing events and things to do that will certainly make you remember Christmas in Barcelona like in no other place. However, if you are looking for some tips where to dine, we got your back- check traditional dining places during Christmas in Barcelona.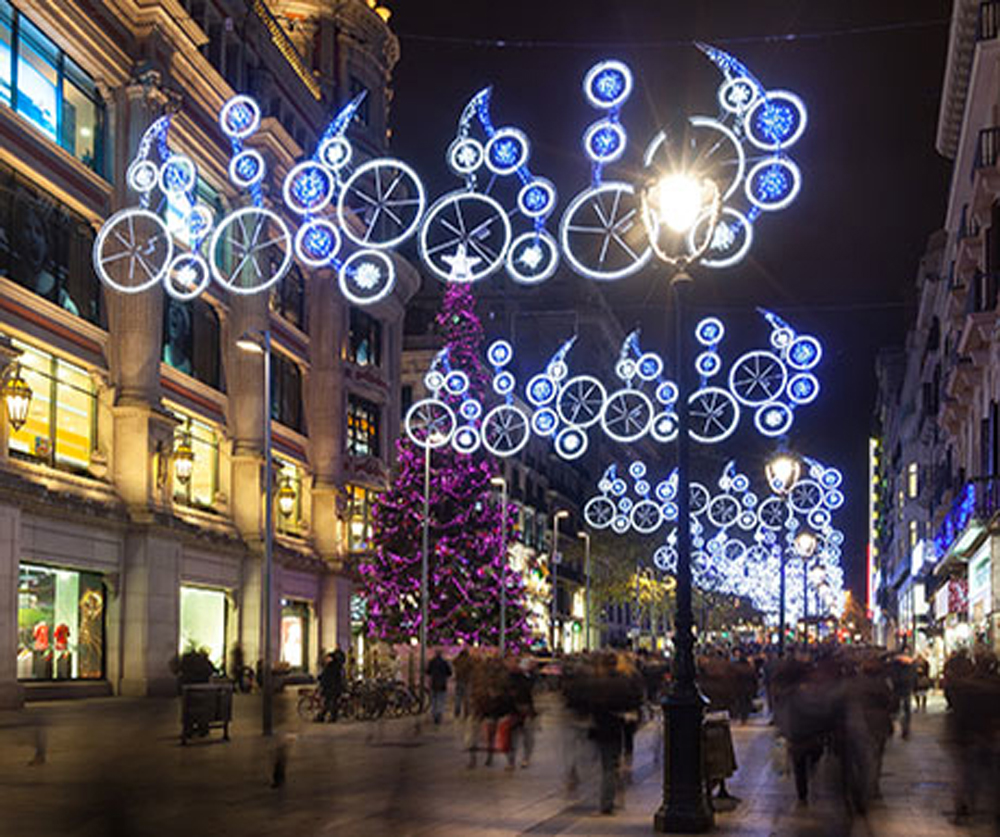 In nutshell, this article will help you find something to do in Barcelona during Christmas time without you extensively researching online. We going to introduce you to the best Christmas markets, Christmas fiestas, concerts and activities you or families with kids will enjoy greatly. So, sit down, get a cup of your favourite hot drink and let's get going.
Christmas Markets
Christmas markets in Barcelona undoubtedly fit in perfectly with the whole atmosphere of Christmas. Luckily, Barcelona has a plenty to offer and is well suited for every visitor, just choose the one you feel that will be most enjoyable for you. Here are the options:
[caption id="attachment_9092" align="aligncenter" width="600"]

christmas in Barcelona 2018[/caption]
Fira de Santa Llúcia

 
This is a very traditional market for celebrating Christmas in Barcelona. The beginning dates back to the late 18th century and nowadays this Christmas market is a must see as it offers around 300 stalls full of possible Christmas gifts. You can find here handmade jewellery, toys, clothes, scarves or puppets. On the top of that, you can discover at the same time Christmas trees, moss, candies, and crafts of Christmas decoration. Plus Fira de Santa Llúcia is very family friendly as you can find Tio de Nadal ( Christmas log) full of presents for the children. This Christmas market is great and easy to visit as it is located next to Barcelona Cathedral, so you might as well take both at the same time!
This market opens gates on 30th November to 23 December from 11:00 until 20:30
[caption id="attachment_9041" align="aligncenter" width="600"]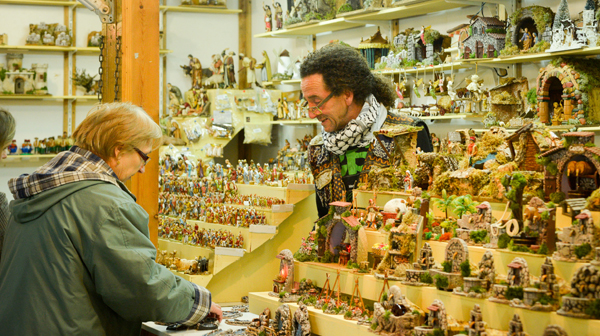 winter market[/caption]
Fira de Nadal de la Sagrada Familia
Another great place to celebrate Christmas in Barcelona. This Christmas market is located right next to Sagrada Familia so it would not be a bad idea to visit this market if you looking to see the mighty art piece of Gaudí. Other than convenient location, this Christmas market has plenty to offer such as Christmas trees, jewellery, sweets, craft products or Christmas decoration.
The market starts in late November till early December.
Fira de Reis la Gran Via
One more tip for an amazing place to try if you looking for some more Christmas in Barcelona. Located around Gran Via is one of the old, traditional Christmas markets, that originates in the 19th century. What you can find here? Simply put plenty of inspiration for the Christmas gifts. You can get here anything from toys, handcrafts and food. When it comes to food, make sure you try the Churrerias stalls with churros. We are sure, you will able to smell it from far away! Maybe you can get it with hot chocolate, but we leave it to your imagination. Another important info you need to know about this Christmas market is the best visiting days. These two are  St. Stephen's Day on 26th of December and evening of Reis from 5th to 6th of January.
You can enjoy this festival from 20th December to 6th January.
Three Kings Parade  (Arribada dels Reis Mags a Barcelona)
[caption id="attachment_9042" align="aligncenter" width="467"]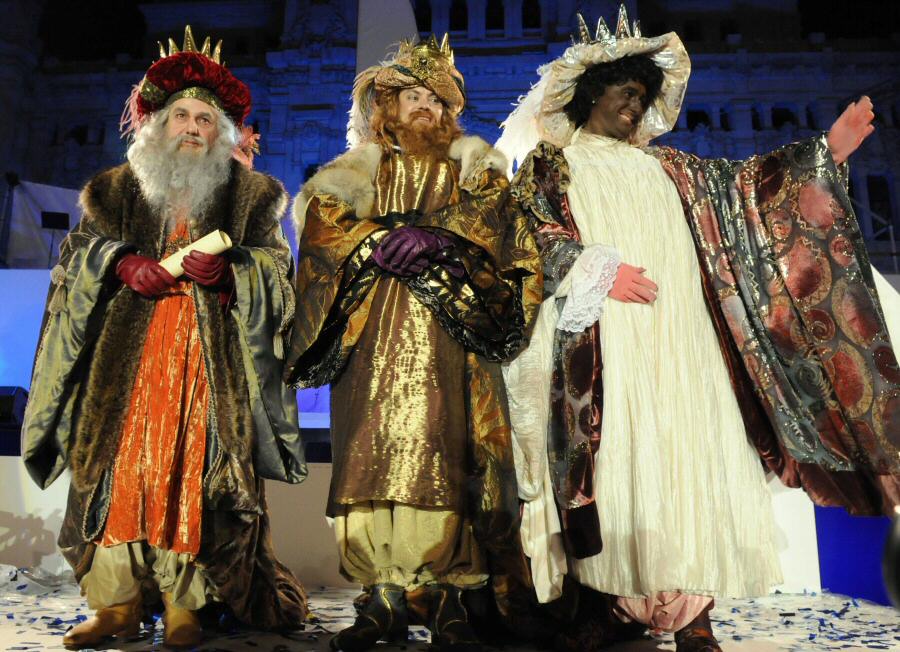 Three Kings[/caption]
Fabulous show for everyone. There is not a better way to reinforce Christmas in Barcelona other than with the arrival of three kings to the centre of Barcelona during the evening on 5th of January.  You have to get ready for the great show and arrival of three kings in fashion. This is a perfect opportunity to take out your friends, family, kids or partner.
The program starts at 4:30 pm and the whole show finishes at around 9:00 pm.  The whole event is hosted in Moll Bosch I Alsina,2 in Ciutat Vella.
Ice Rink 
We already talked about the weather at Christmas in Barcelona. However, there is always a way to get that more traditional Christmas feeling here in Barcelona. Ice skating might be the one activity you have been craving for. To try it out, you need to go to  Roger de flor 168 in Barcelona, where you can find an indoor rink, which is the home ground of the Barcelona team. For those who never tried and want to learn this rink offers ice skating lessons and school. You can find opening hours and prices on ice skating centre website.
Nadal als Museus
These are exciting events in Barcelona to bring Christmas to all . Nadal als Museus runs throughout the city. What you can expect is a manifestation of Christmas in various interactive and engaging ways. These events are designed for everyone of any age. Just to give a better understanding, you can look forward to things, such as Christmas cinema, children's workshops, Christmas markets, performances, Christmas stalls, live music and others. These events start just before Christmas. Here is a list of some of them: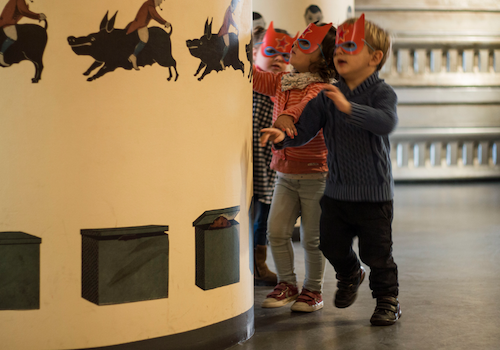 Tió de Nadal
Where: Moll Espanya, 7 :Ciutat Vella
When: From 22/12/2018 to 24/12/2018.
Nadal al Poble Espanyol
Where: Poble Espanyol de Montjuïc
When: From 06/12/2018 to 29/12/2018.
Cercavila 'La Carassa de Nadal'
Where: Diversos carrers de Ciutat Vella
When: From 01/12/2018 to 23/12/2018.
City of Dreams for kids (Ciutat de Somnis)
[caption id="attachment_9044" align="aligncenter" width="620"]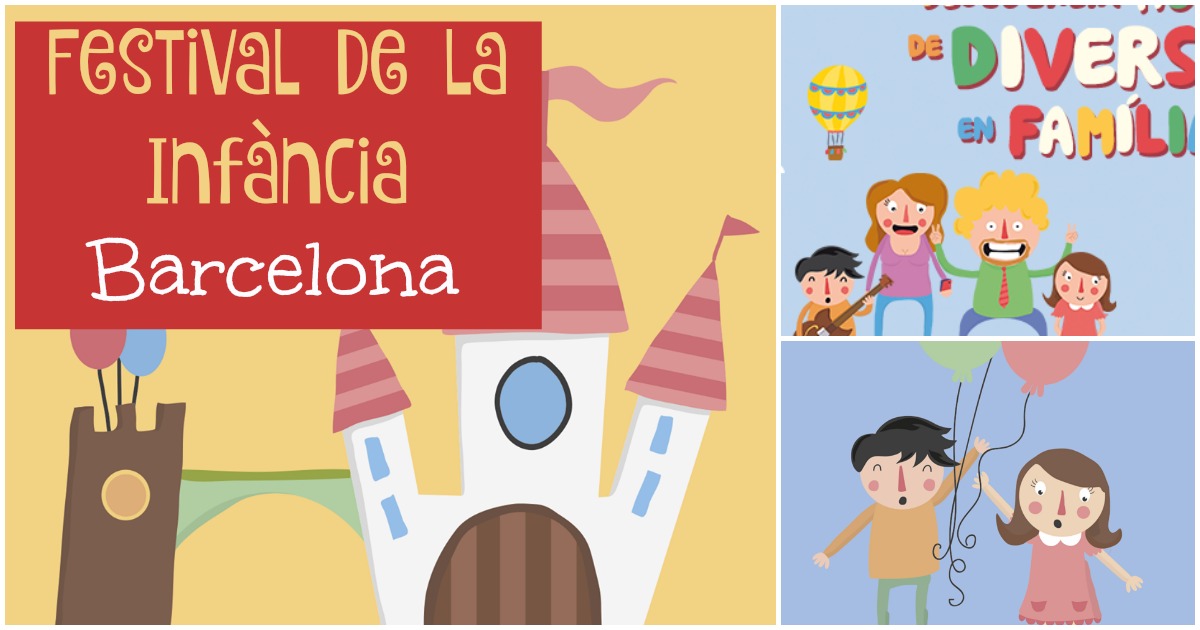 dreamland for kids[/caption]
Specially designed for kids.  The dreamland, where limits are created by the child's imagination. This one is a truly must visit if you have a young one at home. This event is best for kids aged between 4-12 years of age and their families. City of dreams gets over 100,000 visitors and has around 170 activities, which will for sure keep your little ones fully occupied. Your kids can get all excited about pirate ship crews, turning into policeman or firefighters, lego constructing, painting workshops, costume workshops or driving special kids' motorbikes. Pretty awesome ?! That is just a glimpse of what you can actually do! So if you want to really give your child a great gift. This is an amazing tip for an amazing family day full of adventure.
This event is held at 
Fira de Barcelona - Montjuïc
 from 27 December to 31 December.
Concerts and carol signing
Concert "Barcelona Christmas Gala"
[caption id="attachment_9046" align="aligncenter" width="501"]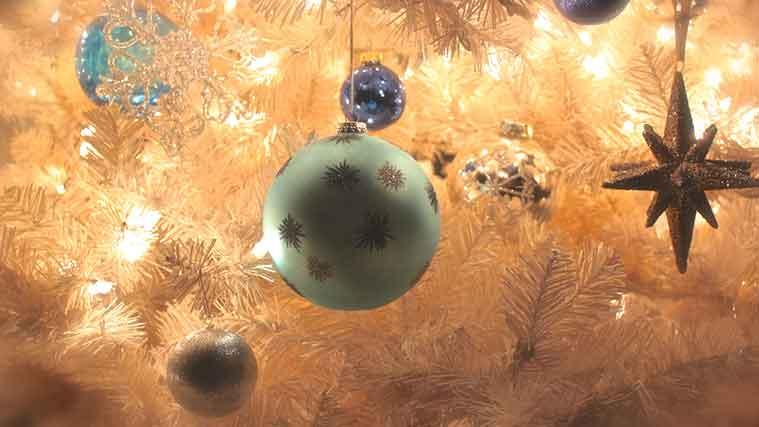 Christman in Barcelona 2018: Gala concert[/caption]
This an event for true Christmas lovers. During the magical night of this concert, you will be able to hear all the biggest Christmas hits and carol out there. "O Holy Night", "Feliz Navidad", "White Christmas" or even classic songs from artists such as Mozart or Bach.  
Barcelona Christmas Gala is taking place at C Palau de la Música, 2: Ciutat Vella on 19 of December 2018. The tickets for this concert are still available starting at 28 euros.
Teatre "Nadales"
Carol singing. What a better of celebrating Christmas in Barcelona than to come and sing along with the live band some traditional Christmas carols we all know.  Certainly Christmas in Barcelona will resonate in all the visitors' ears. Just get your voices ready! Teatre "Nadales" is taking place at Teatre El Maldà from 18.12.2018 till 22.01.2019.
Nadal al Tren de l'Oreneta
[caption id="attachment_9045" align="aligncenter" width="530"]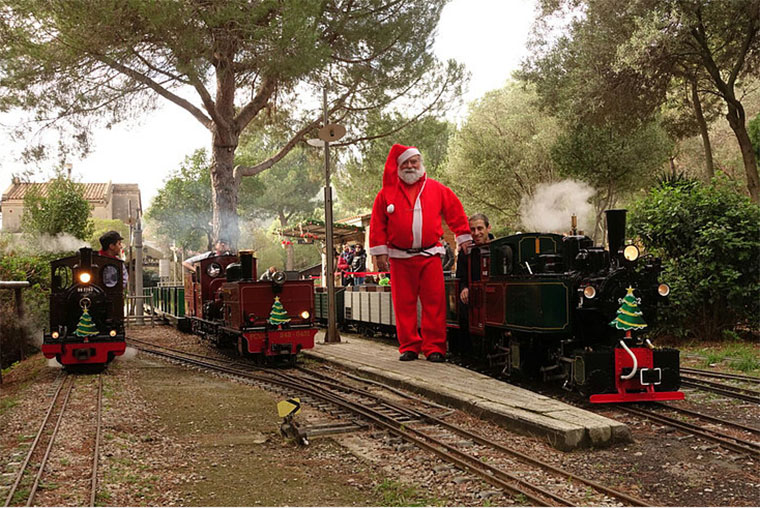 Santa train[/caption]
Especially for kids and families!!!
Do you want to join a Santa on his train ride !?
Santa Claus will be visiting Barcelona. Yes, he made it and he is coming with his train too! Best thing is you can join him along and get maybe candy or two and signing some carols. The train operates from  25/11/2018 to 30/12/2018 put only certain days. 
Bottom Line
Christmas in Barcelona is a very exciting time and it is very hard to be bored in this city. As we presented for you, there are many markets, workshops, concerts, food stalls and even more to choose from. The only question is how much time do you have to try as many things as possible. It is your chance to explore now!
The whole team of SuiteLife wishes you Merry Christmas and happy holidays!