What's happening in Barcelona this summer 2018?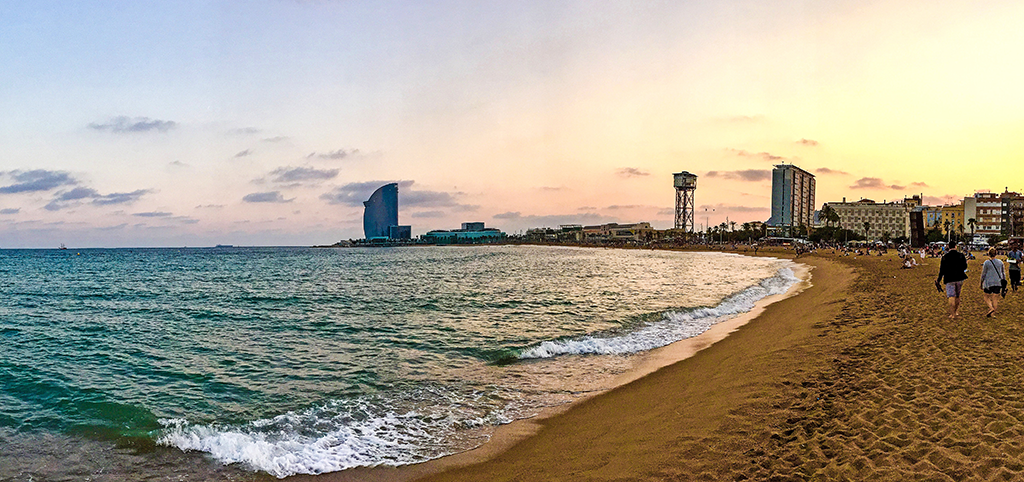 What's happening summer 2018 in Barcelona? There is always a lot of things happening in Barcelona, especially in Summer. That's why we chose the best of the best to make your summer 2018 unforgettable, and, so that you don't get lost on the internet, spending more time searching that enjoying your time in Barcelona. Enough talk, let's see the top things right now.
        Concerts
For those who like latino music, Residente Calle 13 is coming on July 19
th
, from 28€, in Poble Espanyol.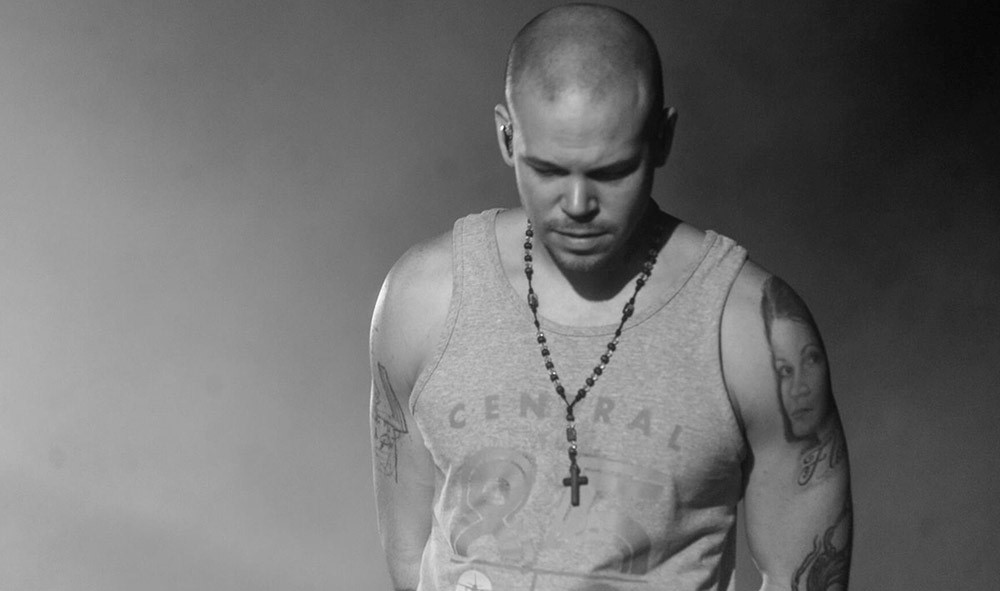 Famous singer Tori Sparks is coming in BCN for several concerts in July and August.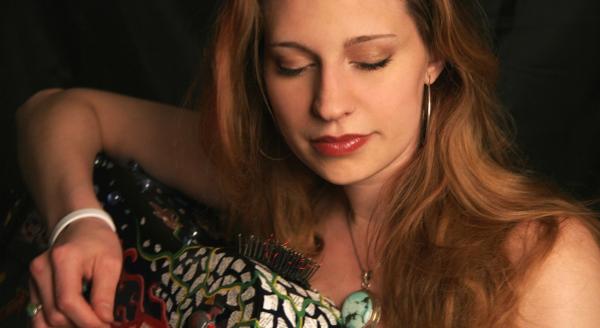 The list is still long, but here a few other artists with the date of their concert:
Anastacia, July 24th
DJ Snake, July 25th
If you want a more exhaustive list of the concerts in Barcelona, you can check
this website
which tells you all the concerts according to the dates you choose.
        Festivals
If you want to hear music and dance all night long, feet in the sand, then you should go to a festival. And believe me, Barcelona is a good, or even THE place, to enjoy one. There are many happening this summer, so we selected a few ones to get started. Do you know that the big festival Tomorrowland is coming to Barcelona?
Unite with Tomorrowland
, on July 28
th
. Yeah. Meet you there. From 40€ to 210€. At the Parc de Can Zam.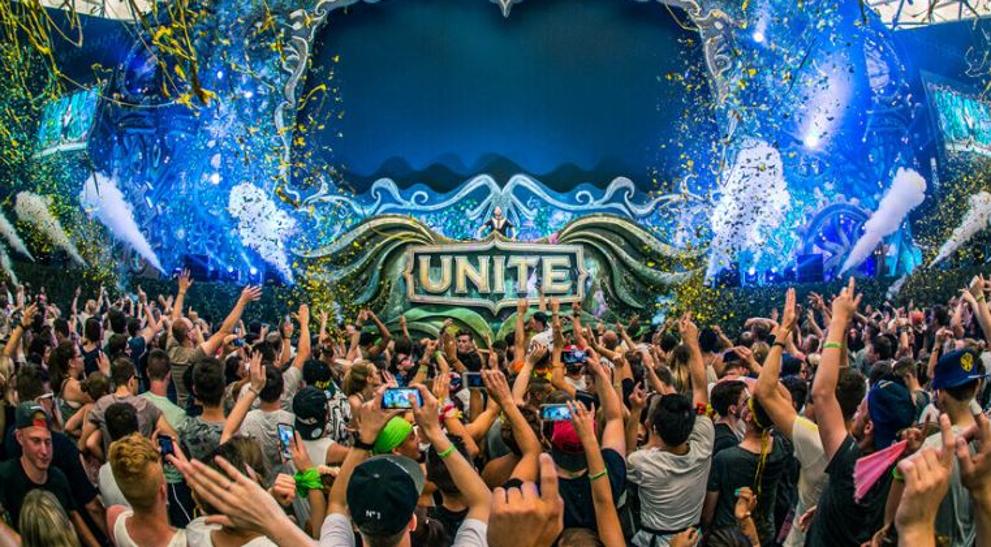 The
Circuit Festival
is a big LGBT event, with not only music but also debates, real talks, literally readings and so on. It takes place on August from 9
th
to 19
th
. From 300 to 400€.
Música als Parcs
: until the end of August, there are plenty concerts of Jazz, classical music and gospel, and it's for free!
DGTL Barcelona 2018:
on August 10
th
and 11
th
, for techno music lovers! From 42,5€. And as for the concerts, the list here is not exhaustive, but here's a few more:
S.H.A.R.E. Festival 2018, July 20th and 21st, with Rita Ora
Reggaetón Beach Festival 2018 on July 28th, with Bad Bunny
Grec festival, from July 1st to July 31st

        Open air cinema
If you want to enjoy a good movie, on a blanket or a lounger, eating a burger, surrounded by cool people, enjoying a beautiful view and a concert before, and not in a closed environment, well we highly recommend the open-air cinema.

The
Sala Montjuic
offers a selection of either classic and more recent movies, until August 3
rd
, and not only on weekends but also during the week. The bonus: the price is only 6,5€ for the entrance! Another great tip is the
Cinema Lliure a la Platja
, which is a free open-air cinema on the beach! Yes, you read it right, it is free and on the beach, how could it be better? However, make sure to check the language of the movie and subtitles before going to see it, because it can either be in English, Spanish or Catalan.
        Festas majores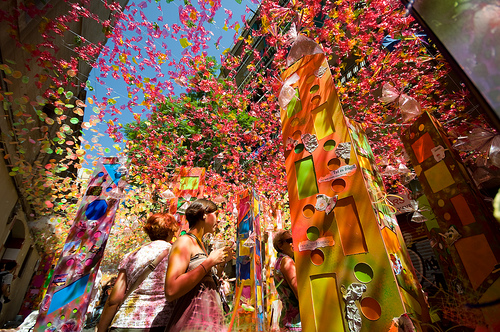 The Festas majores are traditional celebrations in each neighbourhood of Barcelona. If you want to discover a little of their culture and joy, we can only advise you to take a visit. The Festa major of Gracia neighbourhood is on the 3
rd
week of August. The Festa major de Sants is on the last week of August. The Festa de Sant Rock is the celebration of the Gothic Quarter, and it takes place in mid-August with a lot of parades, fireworks and dancing.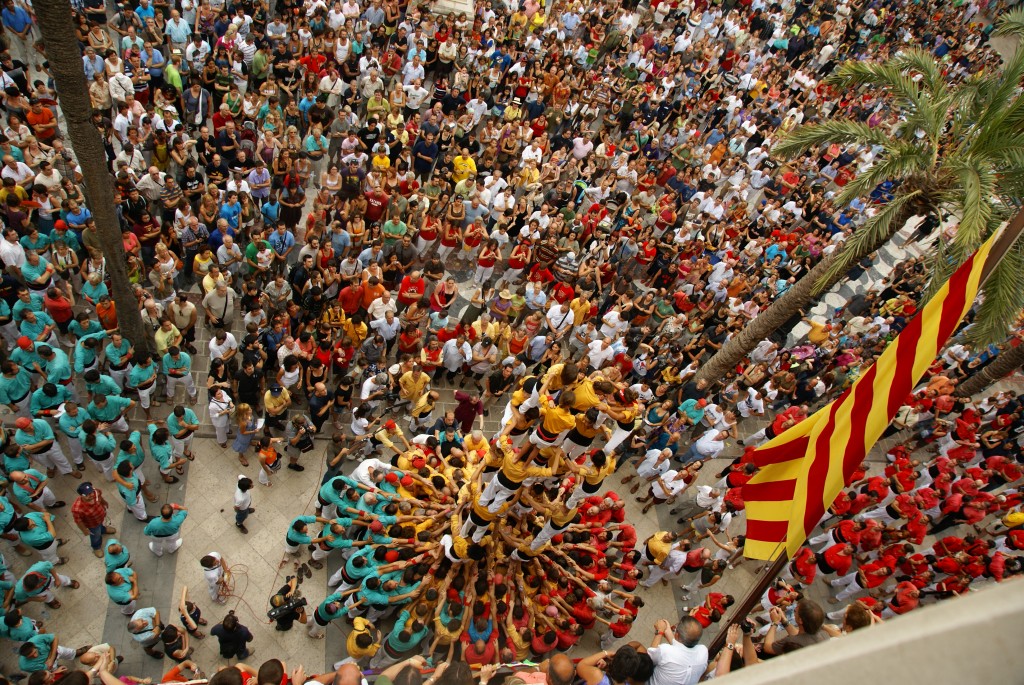 So much more for you to do
Do you know the principles of
Brunch in the park
? It's an electronic dance party on Sundays. You can listen to music, dance, and then have a lunch. It's simple, but such a good idea. It takes place all summer, until September 16
th
. In Jardin de Joan Brossa, Montjuic. From 11 to 25 € or more.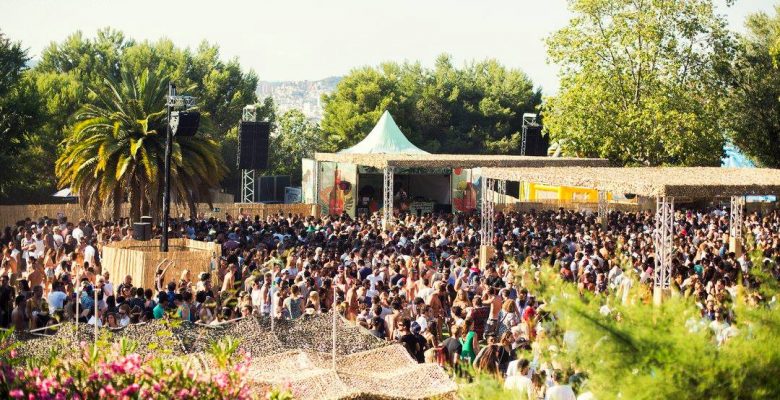 The
Magic fountain show
is something beautiful. It happens all year, but the hours are quite different during the summer. From June 1
st
to September 30
th
, from Wednesday to Sunday, from 9.30 to 10.30 pm, and music and colours from 9.30 to 10 pm.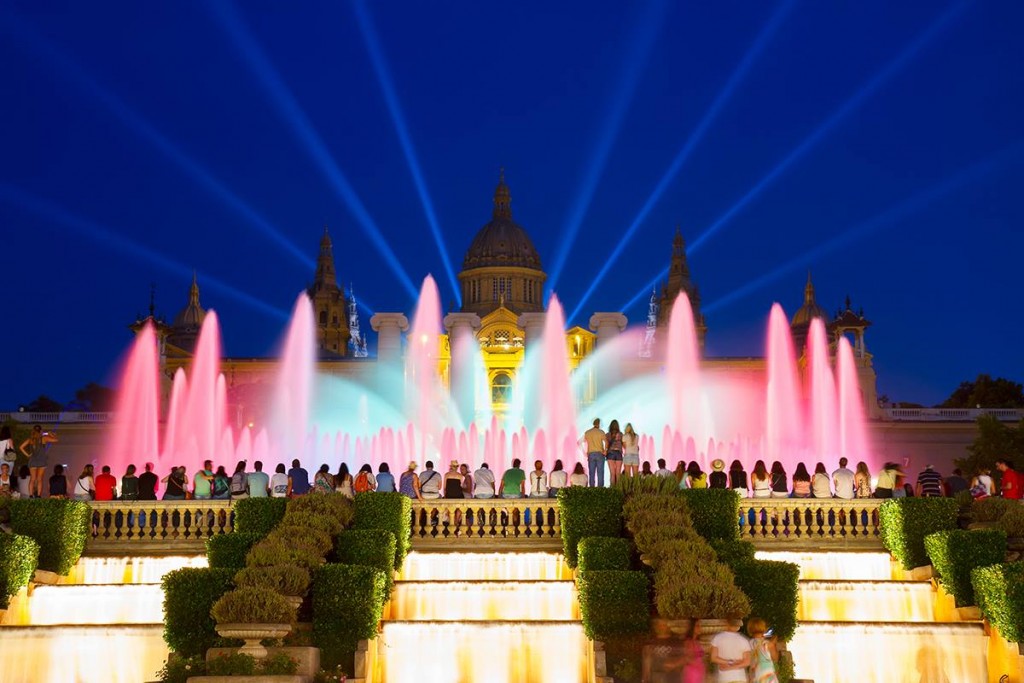 You also can enjoy a beautiful sunset on one of the several
rooftops
of the city, such as the Hotel Ayre Rosellon with a direct view on Sagrada Familia and the whole city. You can also enjoy the sunset, which is particularly nice during summer, from one of the numerous panoramas views of the city (las Arenas, Montjuic Castle, los Bunkers del Carmel…).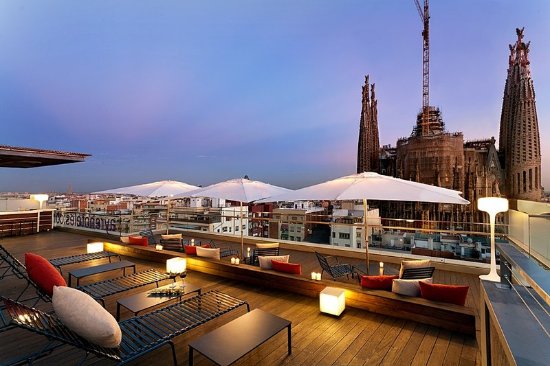 Well, that's it, we've told you the best things happening in Barcelona this summer. We tried to please everyone, from reggaetón festivals to open-air cinema… but remember that this is just a list and you have the choice between lots of things! Summer in Barcelona is also the time for street shows, special markets… the options are endless in this lively city! Are you heading to one of those events? If so, which one? Please share with us your experience, we would love to read it and learn from you too! - Camille