9 Best vegan & vegetarian places in Barcelona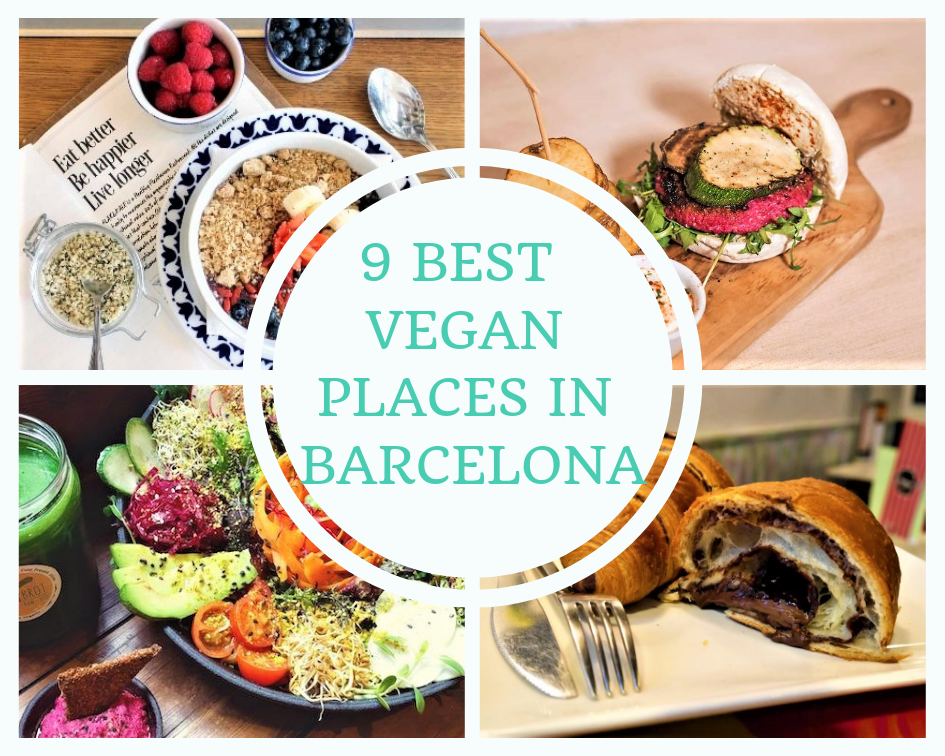 Are you heading to Barcelona for a few days and are wondering the 9 best vegan places in Barcelona? Look no further! We've tasted it all, and have compiled a list of the best here in Barcelona, and trust us, we like good food – you are in safe hands! Already hungry? Let's dig in.
One of my favourites. If you want to have a good time, drinking sangria, eating paella, or tapas, you have to check BarCeloneta out. Not only the food is delicious, but the intimate environment and music gives the place an extra cosy feeling. If we haven't sold you on BarCeloneta yet, perhaps its location will win you over.
The Bonus:
It's just 1 minute walk from the beach, from which the restaurant got its name (la Barceloneta). Here some pictures to get you excited for your first visit.

This restaurant offers a lot of choices, and when I say a lot, I mean A LOT. Be careful not to get too excited if you are vegan as not everything is 100% vegan, but they do provide many vegan choices or options to take your dish and provide a vegan alternative to the same dish. The settings are very light and natural, and the pictures of the food just make us want to stop what we are doing to go there right now (or am I the only one?).
The Bonus:
the brunch that you rarely find anywhere else.

Just as the previous one, be wary, this restaurant is not 100% vegan, however, they do propose a lot of vegan dishes and everything is very detailed in the menu. You begin to understand now that we mostly show you restaurants with a lot of choices to please everyone. Well, this one is no exception. You can find soups, salads, pastas, raw dishes and a lot of other specialties.
The Bonus:
there are gluten free and raw food possibilities. You're already taking your stuff to go there? Wait for the end of the article, you could still find another one that you prefer!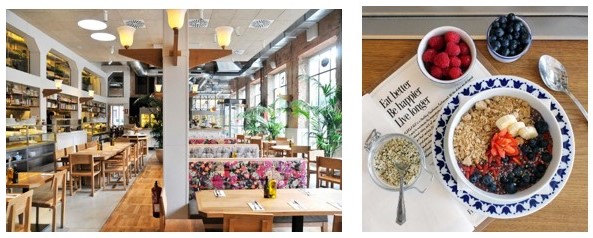 You don't have a lot of time to eat during your day of visits? This little place, near the Ramblas, offers bread or salad with falafel which you can fill with all the choices they have (tabbouleh, humus, olives, dried tomatoes and so much more). Moreover, the prices are very reasonable, you can have a complete menu (bread or salad, fries and a drink) for less than 10€.
The Bonus:
the service! The staff are very friendly and attentive. It almost makes you feel at home.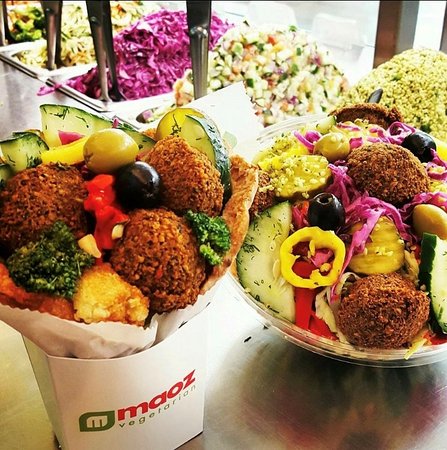 I haven't been to Petit Brot myself, however one of my colleagues has, and by the way she talks about it, you and I both need to go there. This place serves raw, vegan, living cold-pressed, ethical, organic, sustainable, gluten free food and promotes fair trade.
The Bonus:
Quiet, working space kind of venue where you can both enjoy an incredible meal and get some work done. Do I need to say anything else?

Let's continue with the restaurants with a warm, welcoming environment. Decorated with typically Latino colourful interiors and affordable prices, you'll love it!
The Bonus:
the amount of choices, from raw food dishes, to salads and burgers. The most difficult is to choose!

Another one with vegan options. Less choices but believe me, you won't leave the restaurant hungry, as the dishes are really generous. There is a menu encouraging tapas discovery, otherwise you can choose something on the menu of course.
The Bonus:
the restaurant opens and closes late, at least later than most restaurants, thus, if you're looking for somewhere later on in the evening, you can still head there!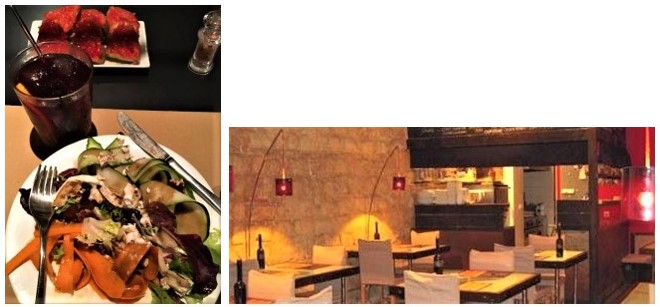 You can find another and more complete blog post on our website about
this specific one
, but what I can tell you is that this restaurant offers salted and sweet dishes with a special philosophy behind it.
The Bonus:
the originality of the place and the service it offers.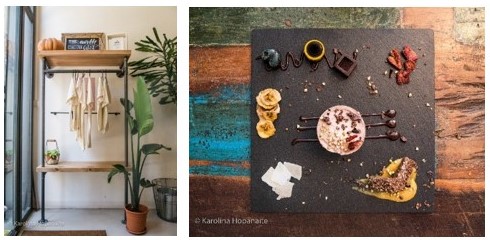 Last but not least, the Santoni Café. Enough of savoury food, those of us with a sweet tooth have been waiting for the desserts section of this blog post. Well, here we are. You're vegan and can't find any croissant anywhere? Especially if you are French (like me), croissants make up 50% of our diets. This is the place for you. Not only for croissants, but also cupcakes, cakes and so much more.
The Bonus:
chocolate croissants!! In Barcelona!

And that's all! We've chosen 9 of the best places we think are great for good food and a nice environment! We also want to reassure you that in most places (meaning non vegan ones), you can often find something vegetarian or vegan. Moreover, the list is only a very small number of restaurants as there are A LOT of vegan places in Barcelona! For instance Cat bar (which seems quite enjoyed given the number of positive opinions on Google), Enjoy Vegan, Vegetalia, Santorini… If you have a place in mind that wasn't mentioned, don't hesitate to share it with us so that we can test it out too! And if you tried one of these, please share your experience in the comments below! - Camille