ALL IN ONE FUN: A BARCELONA CAFE PLUS A BARCELONA GALLERY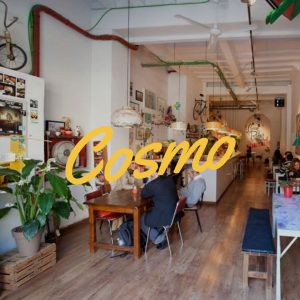 Cosmo:  A great Barcelona gallery where to enjoy art and coffee at once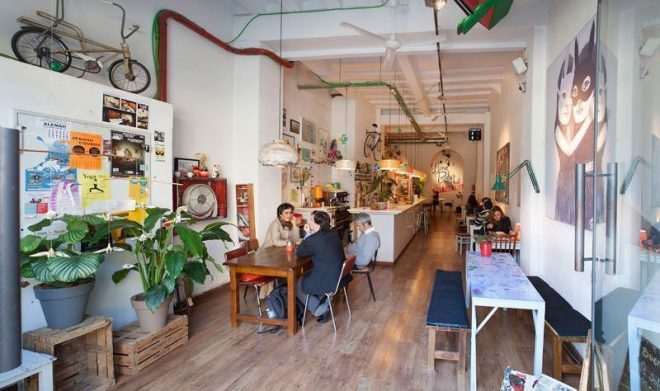 If you are looking for a great Barcelona cafe or Barcelona gallery place where you can relax, work, enjoy small Barcelona exhibitions as well as great and cheap snacks and a wifi spot, 
Cosmo
 is the place to be. You will find Cosmo on 
C/ Enric Granados 3
.  I love stopping by in the evening for a great Quesadillas tapa and a glass of wine, or during the day for a small brunch in an enjoyably modern atmosphere.
Cosmo is not just a café but a bright open spaced Barcelona gallery where young and very creative artists exhibit their work every 2 months. You can feel creativity lying in the air. On entering Cosmo you will discover a bunch of young people brainstorming in front of their macs discussing their latest projects. Whenever I need to leave my four walls because of a creative block, I just pop down to Cosmo with my laptop to enjoy the variety of fresh and delicious Zumos Naturales. Also the choice of freshly-made sandwiches or the wide range of all sorts of tea is exquisite. I definitely must try the Cannabis tea sometime.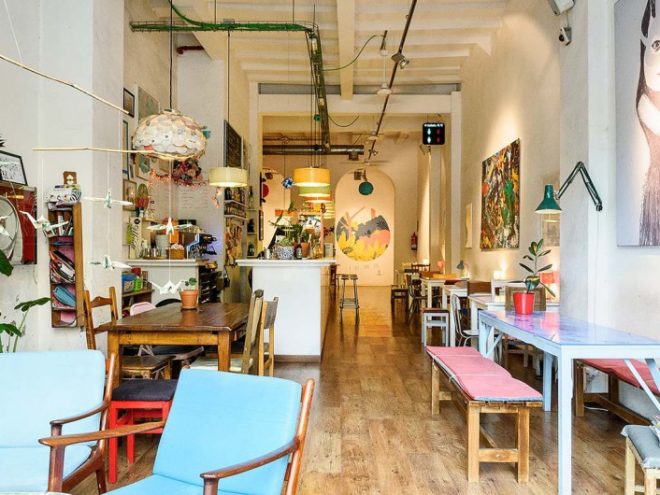 So whenever you are looking for a great Barcelona cafe place to take your first date, meet a good friend or just to want to spend some time on your own, Cosmo gives you a cozy and relaxing surrounding with very delicious and affordable food. The Café galleria's opening hours are Monday - Thursday 10.00 - 22.00, Friday - Saturday 12.00 - 02.00,  Sunday 12.00 - 22.00.
The easiest way to get to Cosmo is to take the red line to Universidad and then walk up Enric Granados, or from Station Pg. de Gracia down Arragó till you cross Enric Granados and go down towards the back of the university.
Enjoy Cosmo, a fantastic chill out art cafe in Barcelona.