Catalan Cuisine - What you need to eat while in Barcelona!
When you're in Barcelona, you want to see, do and try as much as is humanly possible. An important part of that is getting to know the local specialties, and 
Catalan cuisine
has plenty of those to offer! Certain menus can even be a bit overwhelming, especially when you don't understand a word of Catalan. So to get you started, here's our top 5 of food to try when in Barcelona!
1. Catalan Cuisine - Tapas
This seems quite unoriginal but you simply cannot get around 
tapas in Barcelona
. It's something you must eat when you're here, simple as that! Tapas come in all forms and sizes, but these are some very typical ones: (The fun is of course to randomly pick something from the menu, a great way to discover new things!) - Pa amb tomàquet: slice of bread rubbed with tomato, and topped with olive oil and garlic. Very basic, but oh so good. It is usually given as a side dish, but is also a popular breakfast. - Patates braves: potatoes with a special, spicy sauce - Xipirons: fried squids - Truita de patates: kind of omelette with potatoes - Formatge manchego: Manchego cheese - Pernil iberic: Spanish ham - Olives - Gambes a la planxa: grilled shrimps with garlic - Croquetes de pollastre i pernil: croquettes of chicken and ham Though they are in overabundance, it can be quite trick to find the right
tapas bar
. Have a look at our
previous
articles
to get an idea of where to go.
2. Catalan Cuisine - Paella / Fideuà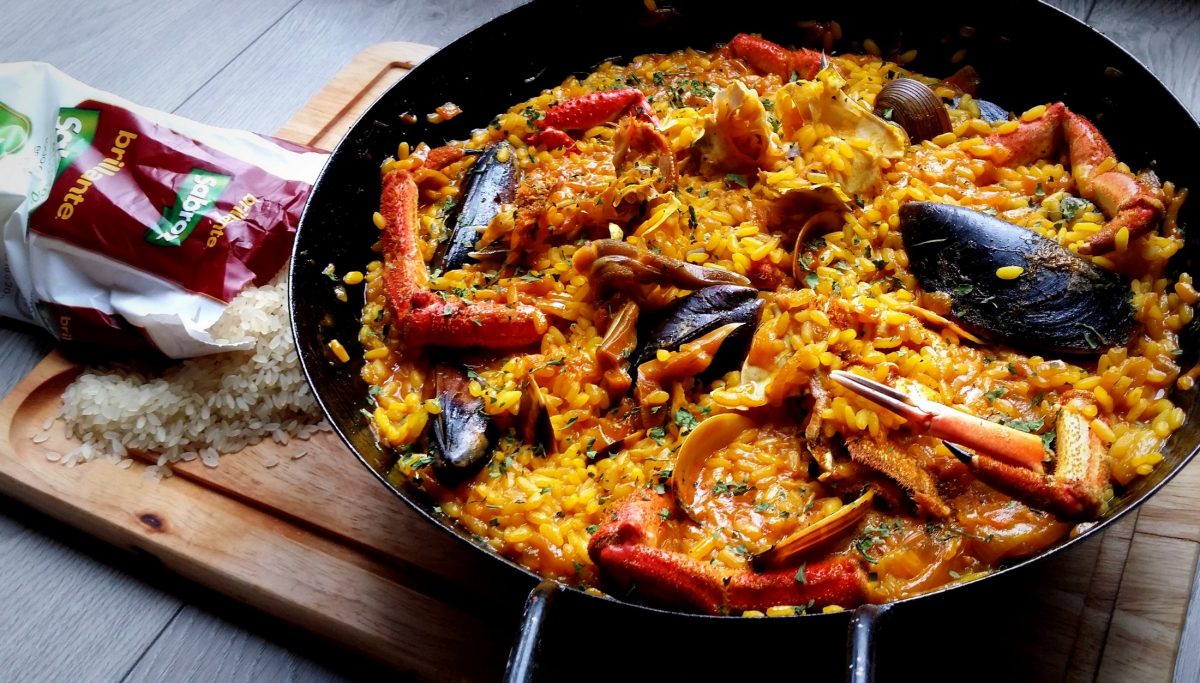 Paella is also a very famous Spanish dish. You will find a lot of
restaurants in Barcelona
offering paella, though it is actually more of a Valencian dish. But that shouldn't stop you from trying it, of course! It is also very easy to make yourself, just follow
our Paella recipe
. A Barcelona variant of paella is fideuà, which is with thin noodles instead of rice.
3. Catalan Cuisine - Allioli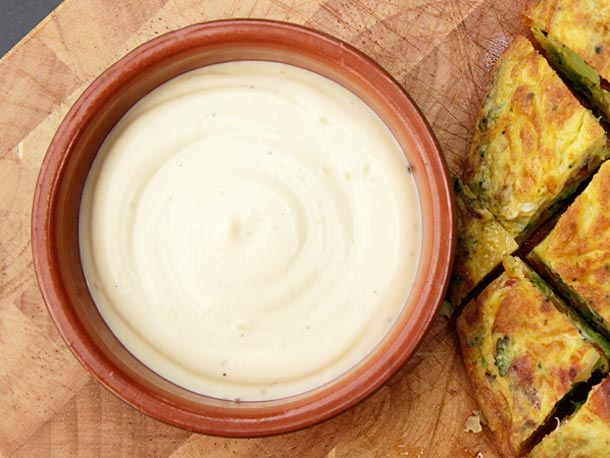 Allioli is a typical Catalan sauce quite similar to mayonaise. It is traditionally made with only garlic, olive oil and salt. There are many variations, though. It is eaten with bread, potatoes, fish, meat or vegetables ... so basically anything. I am personally quite fond of cod (
bacalla
) with allioli. The picture on the right shows the one I had in Els quatre gats.
4. Catalan Cusine - Escalivada
A salad of aubergine (eggplant), peppers, tomatoes, onions, salt, olive oil and vinegar. The vegetables are roasted in a little olive oil beforehand. Trust me, it's delicious !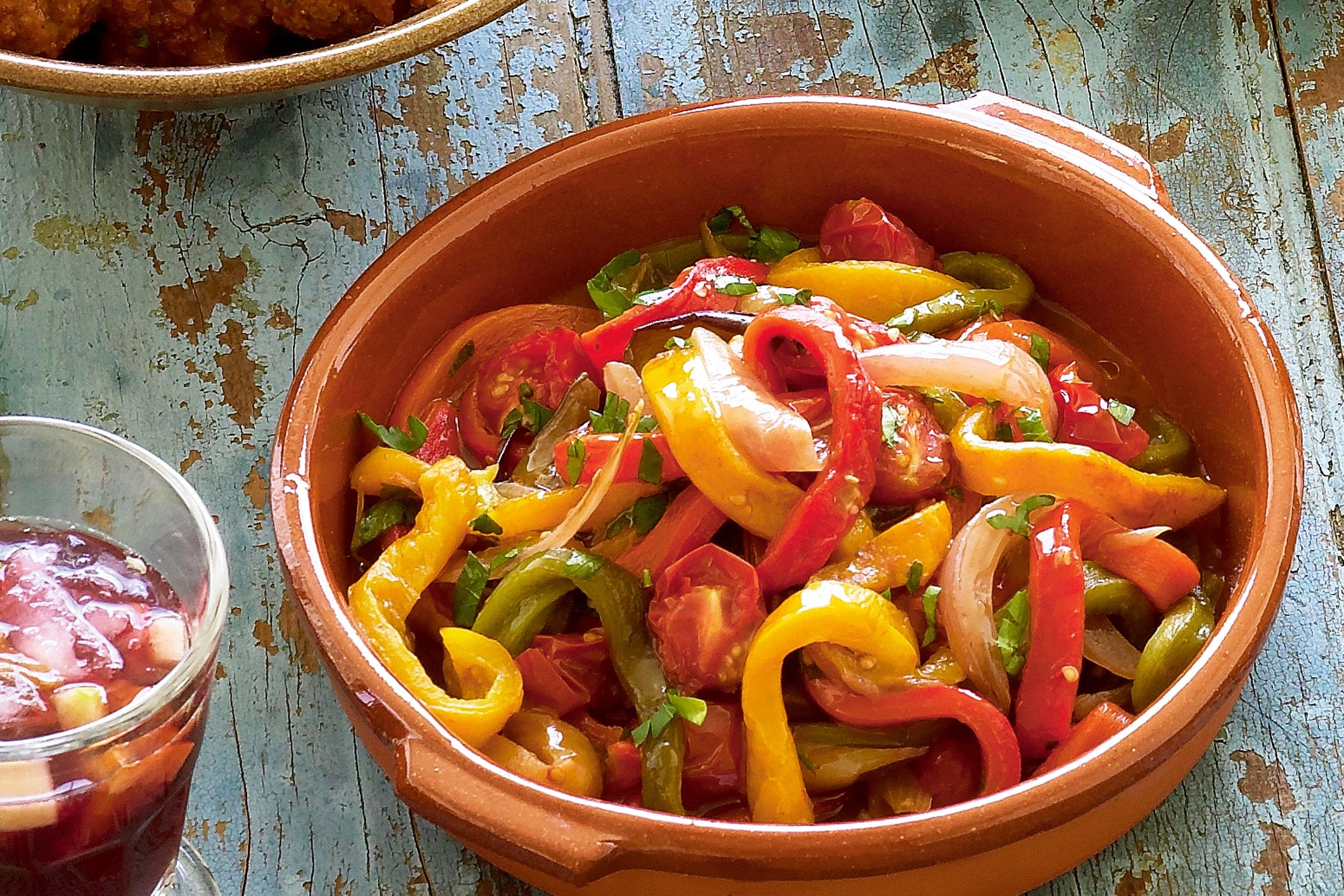 5. Catalan Cuisine - Crema Catalana
The classic Catalan dessert, very similar to crème brûlée. The difference is that the cream is bit smoother (it is flavored with lemon zest and cinnamon) and the sugar on top is caramelized with a broiler instead of with a flame.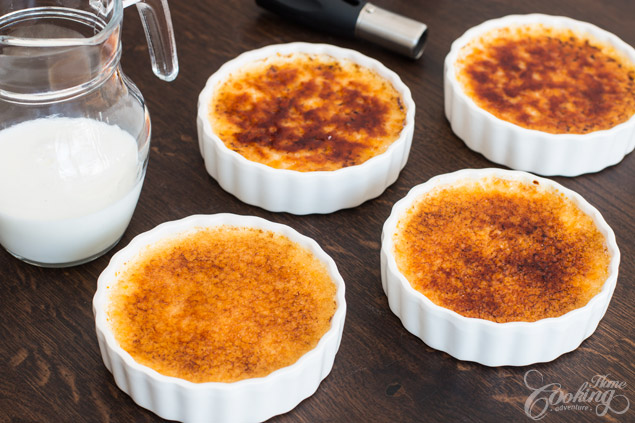 All this is of course accompanied by some glasses of cava, wine or beer and great friends! And you ? What are your favorite things to eat in Barcelona ? Leave a comment and let us know! Cheers