SuiteLife's Favourite Best Tapas in Barcelona: Cerveceria Catalana
Cerveceria Catalana
is often referred to as one of the coolest restaurant to eat the
best tapas restaurant in Barcelona
, although if judged on the food alone this might not hold true, the whole experience of dinning there has made it a favorite of SuiteLifers looking to find the most enjoyable
tapas in Barcelona
experience.  It is one of the place that offers the best
tapas restaurant in Barcelona,
in the
Eixample Barrio
that is always popular with locals and tourists alike. Like many such joints that serve
tapas in Barcelona,
the restaurant itself seems small at first, probably because it is packed with people waiting for a table.  Once you've waited 30 minutes for your table and get in, you can see it's much bigger than you originally thought.  The bar is great and has a huge selection of premium-imported beers.  If you sit at the bar, you can simply point out the tapas you want to try from under the counter.  You can even drink beer and have a montadito or two while you wait for your table. The general decor of the restaurant is quite modern and elegant but it doesn't feel too upper class; you would feel quite comfortable here wearing jeans and a t-shirt.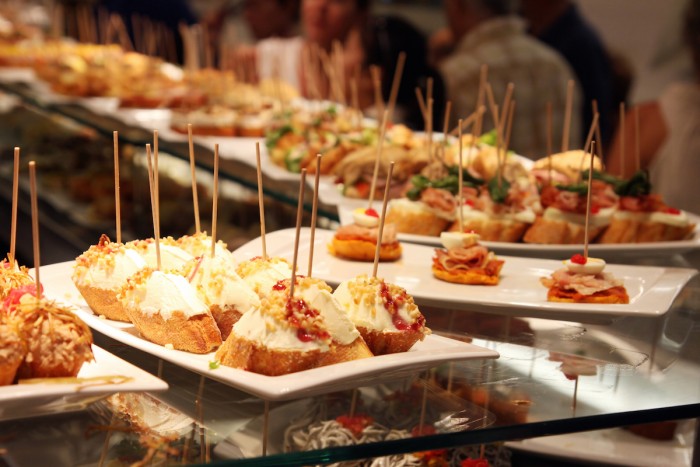 As far as
tapas in Barcelona
goes, the food here is brilliant.  There is a varied selection of tapas and they are quite reasonably priced.  The best way to order like any
tapas restaurant
is to just start pointing at what you like off the menu.  Going for tapas is a very social experience in Spain, and so you generally order for the table and everyone shares. For some of our most recommended dishes, checkout our
Top Tapas blog
.  Although the tapas at
Cerveceria Catalana
are great, we wouldn't call it the absolute 
best tapas in Barcelona
. Even though it doesn't get the crown as king of
Barcelona tapas
, it's for sure a runner up and our favourite place to take any and all out-of-town visitors. The drinks are also great, as mentioned earlier they have a great selection of premium-imported beers (kind of what you would expect from a restaurant named
Cerveceria
).  They also have good draft beers that come in big glasses if you want a slightly cheaper option.  The wine selection here is reasonable and mostly Spanish, but if you do go here you should definitely try the sangria.  So far its the best sangria I have had in Barcelona. Service here is spectacularly fast, an added bonus in a city where the service usually doesn't exceed the pace of a snail.  If you get over the fact you're going to have to wait, then you will have a very pleasant experience in terms of service.  Most of the waiters/waitresses speak English and are very friendly.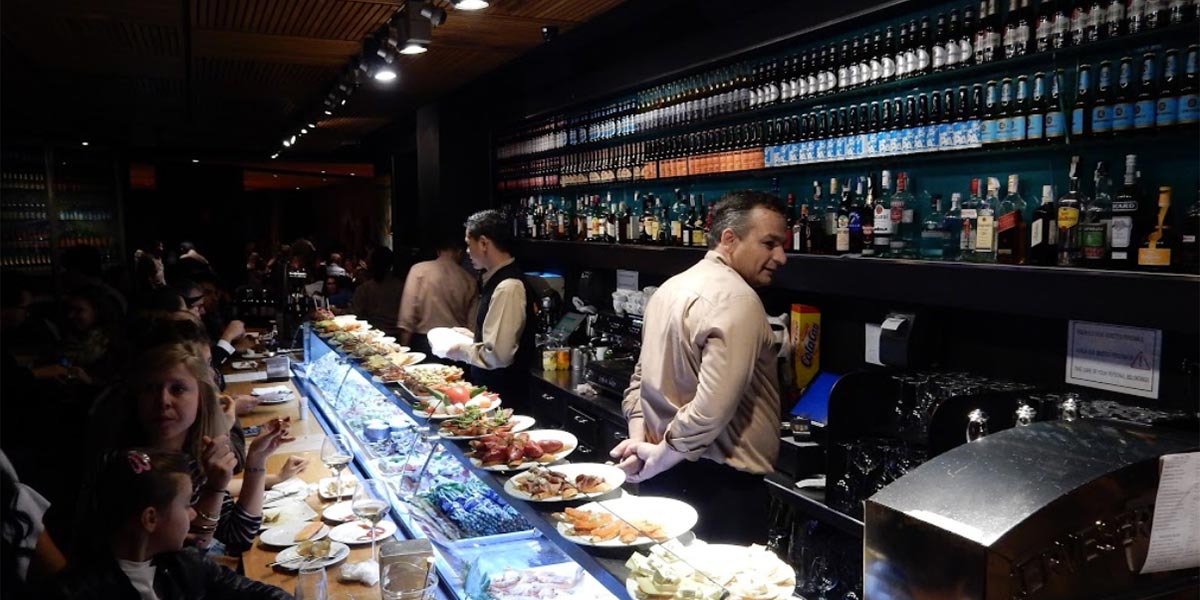 One of the best tapas in Barcelona that are Actually Worth the Wait
As this is such a popular restaurant for the
best
tapas in Barcelona
there is almost always a wait for a table.  At
Cerveceria Catalana
they won't let you call up and make a reservation.  When it is busy it's completely normal to wait for about 30-60 minutes; I waited 40.  The good thing is that once you have put your name on the waiting list you can have a nice drink form the bar and, if you're lucky enough to find a seat at the bar, try some tapas while you wait.  Or you could do as I did and go to a less crowded bar for a bit and come back when it's your turn to be seated. A SuiteLife tip is they have two waiting lists, one for outside and one for inside.  Put your name on both and you'll be guaranteed the shortest wait possible! Either way, the wait is well worth it.
Map
More amazing 
restaurants in Barcelona
. If you have any comments or know of any must-try
best
tapas in Barcelona
, we would love to hear about it. Please leave a comment below. ~ Matthew Rutter