Chinese Food in Barcelona: A Piece of Asia in Your Kitchen!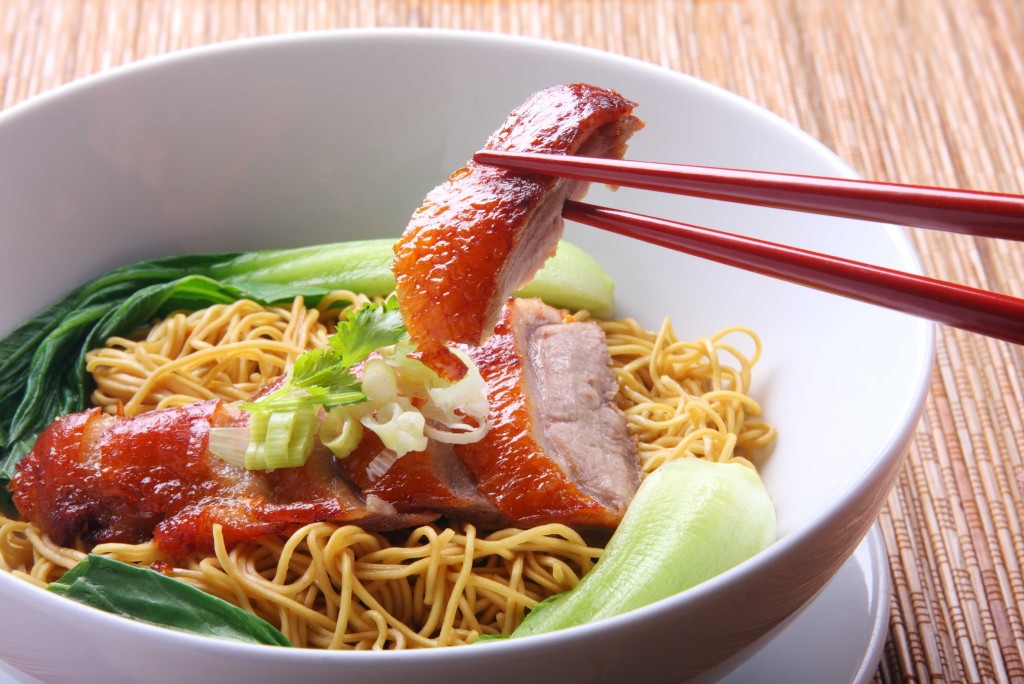 I've missed my mom's homemade cuisine ever since I've been in Barcelona and eating Asian food in a restaurant is not what I prefer (my mom's cooking is much better!). So I wanted to cook dishes like Cantonese rice, curry or even just noodles by myself. The first part of the mission was to find all the different stuff that I needed to cook, and especially soy sauce (which as you know is the basis of Asian cuisine) and fish sauce (fish sauce can be substituted with salt if you don't like the smell of it but I don't guarantee that the taste will be the same). You can find soy sauce and the basics for Asian recipes in different european stores like Carrefour Market or Al Campo but the price and the brand will be different. But for the others ingredients we're here to help you and we've listed the main Chinese and Japanese grocery stores to get
Chinese food in Barcelona
. When you go to this kind of store you can find interesting stuff, sometimes you may not really understand what the thing is but you just have to try! It is really funny to buy some random stuff and taste it - sometimes you'll get good surprise but sometimes it can be bad.
Asian grocery stores
Lee's Food Iberica : "All East In West"
This one specializes in
Asian food.
You can find fresh or frozen Vietnamese, Japanese and even
Korean products
. You can also find clothes and kitchen implements. They also have an online shop which is really good if you already know what you need and which brand you want to buy, so with a busy schedule you can always shop from work or from home, all your groceries will be delivered to your place. Address : C/ Sicilia 212. Hours : Monday to Saturday from 10am to 2pm and from 3:30pm to 8:30pm. For more information and for their online shop visit Lee's Food Iberica Website.
This one is in Raval. It's a pretty small store with all the basic stuff for
Asian cuisine
like rice and soy. The advantage of this store is the fact that on Sunday it's open all day. Address : c/ dels Tallers 77. Hours : Monday to Saturday from 9:30am to 9:30pm and on Sunday from 10am to 9:30pm.
Dong Fang - Extremo Oriente Chinese
This store is one of the oldest in the city (opened in the 80's). It stocks different kinds of food from
different Asian countries
. In this store you can find fresh fruit, vegetables or even roots like ginger, curcumin, chili or fresh mint. This store is 5 minutes from
Plaza Catalunya
so go check this store while you will do your shopping. Address : c/ de Balmes 6. Hours : Monday to Saturday from 10am to 2pm and from 4pm to 8:45pm.
In this supermarket you can find Chinese, Japanese, Thai or even Indian food or ingredients but this one is especially known for the fresh fruit, vegetables and meat or poultry. Address : c/ Diputació, 342.
When we talk about
Asian food
we always think about Chinese and
Japanese food
and we always forget
Thai food.
This kind of cuisine is not so well-known by people and it's a shame. 
Thai food
is sweet and spicy at the same time and with lots of fish and fresh vegetables or fruit. Here in Barcelona there is one specialist Thai store in Eixample, with lots of different 
thai products
. But the advantage of this store is the fact that they also give 
thai food classes
. Address : c/ Comte Urgell 24. Hours : Monday to Saturday from 10am to 2pm and 4:30pm to 8:30pm. Thai Gourmet Website
Yang Kuang - Chinese Supermarket
This one is praised by vegan and vegetarian people. It has plenty of products made from soy bean like soy milk or tofu. This store also has an important fresh vegetables section where you can find all the different
Asian vegetables
like chinese cabbage or mango and litchi. Address : Passeig Sant Joan, 12-14 Hours : Monday to Sunday From 9am to 8pm
Japanase grocery stores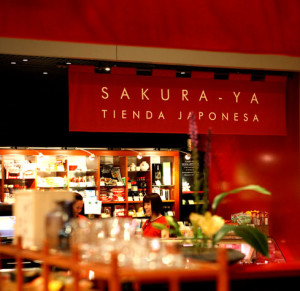 This one is pretty fancy - there is a sushi-bar in part of the store. But if you want to make your own sushi you can go to the grocery store where you will find all the ingredients that you will need for your
Japanese dinner
. The good thing is that there is not only sushi or sashimi but also miso soup or even tempura ingredients like tofu, seaweed, fish for sushi, rice... To complete your
Japanese dinner
you can also find kitchen implements like bowls, cups for the ceremony of tea and of course chopsticks. Address : Centro Comercial L'Illa Diagonal Planta El Rebost Diagonal 557. Hours : Monday to Saturday from 10am-2pm & 5pm to 8pm
Sakura-Ya Website
Tokyo-Ya Barcelona - Japanese Supermarket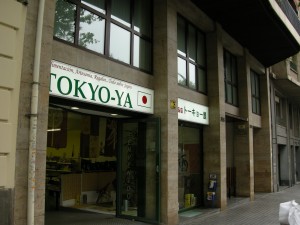 This store is a part of a bigger branch based in Madrid. In this Japanese store you can find all the
Japanese products
that you're looking for like the seaweed and Japanese vinegar to more specialized products like the Dragon-Ball caramelos or black sesame flan. Address : c/ de Girona, 119. Hours : Monday to Saturday from 10am to 2pm and 5pm to 8pm
Tokyo-Ya Website
Link for an interactive and bigger map 
Bring A Piece Of Asia In Your Kitchen - List Of Asian Grocery Stores In Barcelona
Explore these stores to get
Chinese food in Barcelona
and get ready to cook! Don't think that the recipes have to be complicated or confusing - the thing with Asian food is that you don't really have to follow the recipe, it's just a question of feeling (that's what my mom always tells me when we cook;)). And don't forget to invite us! -by  Kok Natha HEN.