You are from the US and you are looking for a place which reminds you of home? You want to escape the Spanish food and have some good ol' comfort food? Or do you just want to drink a couple of beers and enjoy a NFL or NBA game with your friends? Well, lucky you! Because we found the perfect place for you to go to!
CocoVail Beer Hall in Barcelona!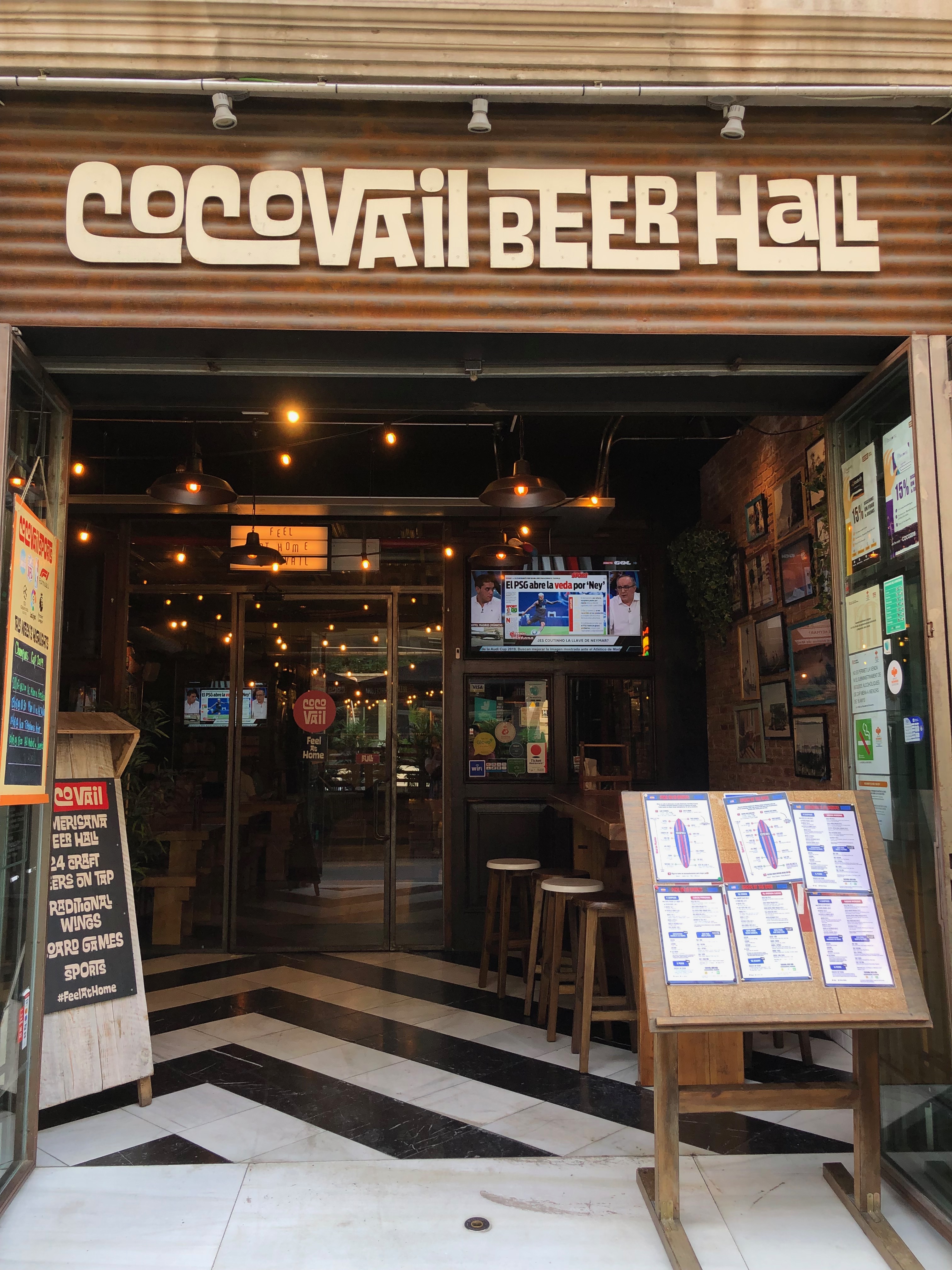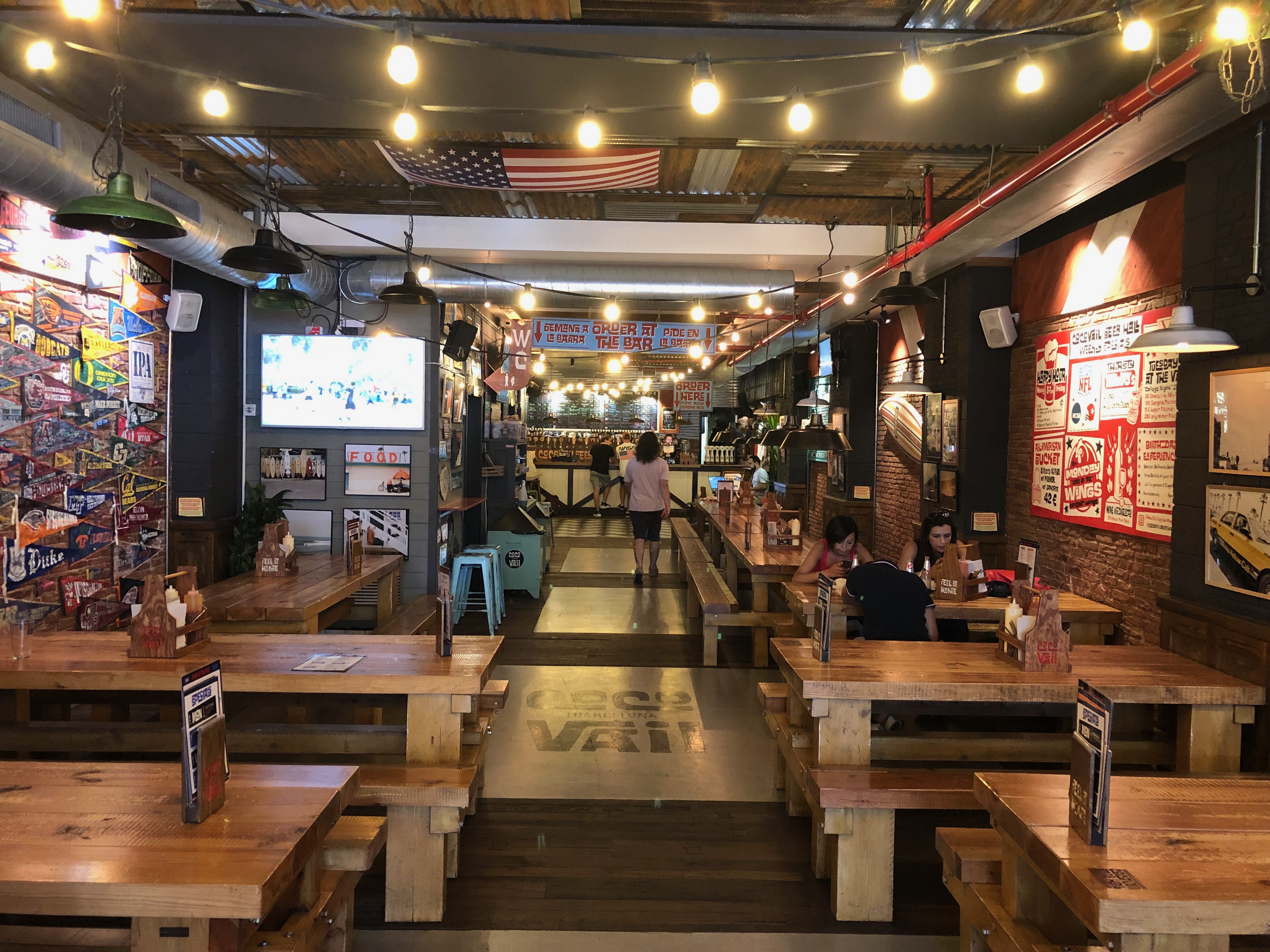 CocoVail Beer Hall was founded in August 2016 in Barcelona by two friends named Andrés and Toni. Both of them are originally from Barcelona and spend 8 years of living in the USA from 2007 to 2015. After meeting their two friends from Argentina und visiting their beer garden "Brüder" in Argentina, Andrés and Toni started to follow their dream to create their own beer hall. Therefore, they traveled among the US to get inspired and collected materials in all the different breweries, beer halls, beer gardens and brewpubs.
In 2015, the two all-time friends returned back home to Barcelona to stop dreaming and to start accomplishing. In order to this, in 2016, they bought an old textile factory from the 18th century and transformed it into the first Beer Hall in Barcelona! It is now the most authentic American restaurant which you will find in the city, serving the typical pitcher filled with iced tab water and broadcasting any live games from NFL, NBA to college basketball.
#feelathome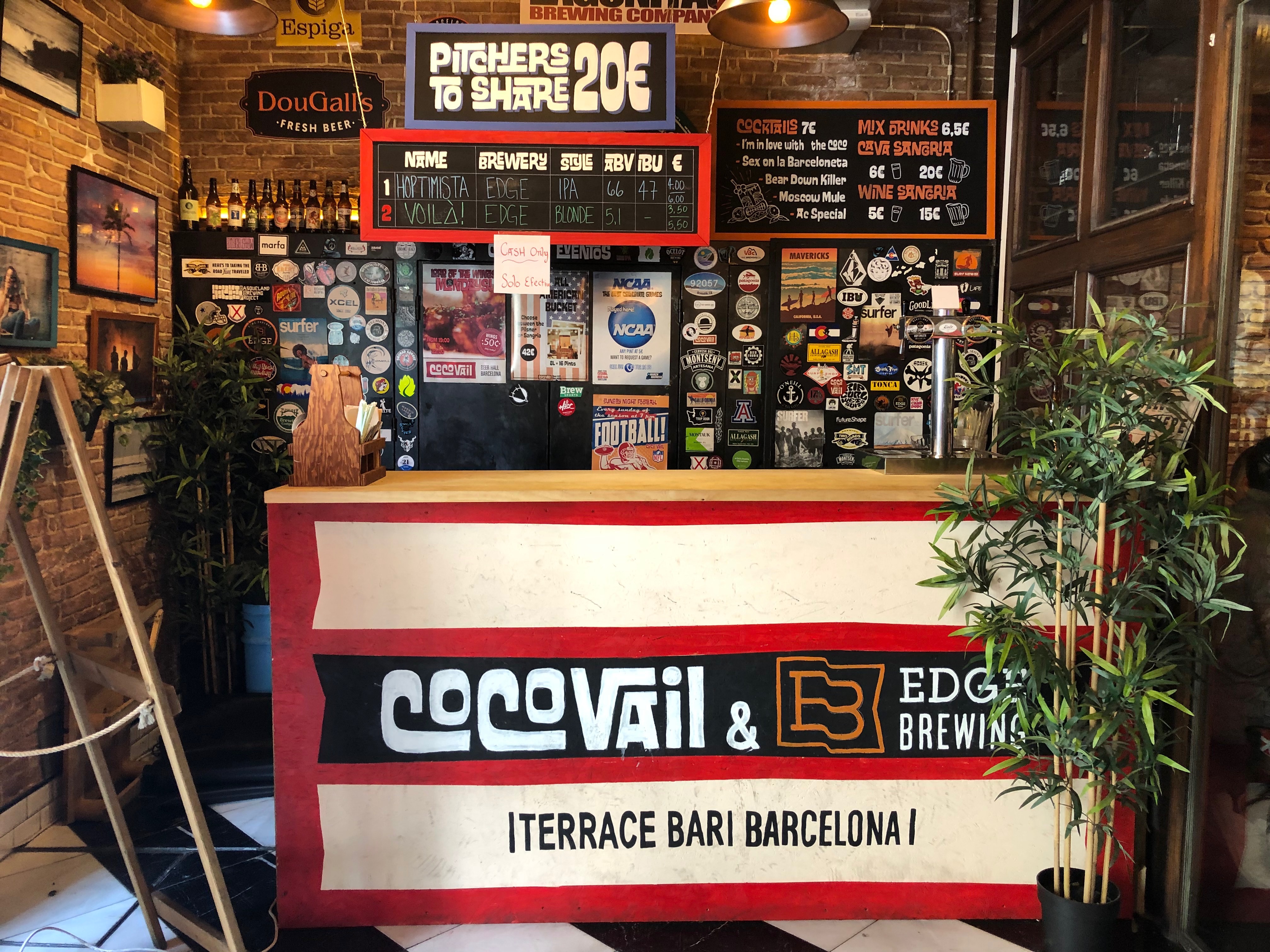 Besides the amazing "beach culture" that you will experience when entering CocoVail Beer Hall, you will find amazing food. Ugh, the Food! (I can feel the water running in my mouth) There is something to find for everyone and every taste, trust me. You can choose between different kinds of starters like fries, nachos, braves and different kinds of wings, burgers, sandwiches and pokes. BUT. We can highly recommend the wings which they serve. They are just amazing and if you are craving for wings, since good wings are hard to find in Barcelona, than that's your place to go to! Because here you can get them marinated with 16 different kinds of sauces from the good old classics like buffalo, bbq and teriyaki to exotic marinated ones like glazed orange, Caribbean jerk, garlic parmesan and many many more! If you are at least two really hungry people than go with the two kilos of wings to share option, because there you can get up to 4 different sauces which are included in the price! Our favorites are by far buffalo and honey bbq! Hungry yet? Well I didn't even tell you the best part of the wings! Because you probably know that there are 2 different kinds of wings, right? The ones with two bones in it, which have less meat and are really nasty to eat and then the good ones with just one bone and a lot of meat. So guess what, at CocoVail they only serve the good ones with just one bone, the "drumsticks". One more reason to go there! These pictures just below are enough to get us drooling!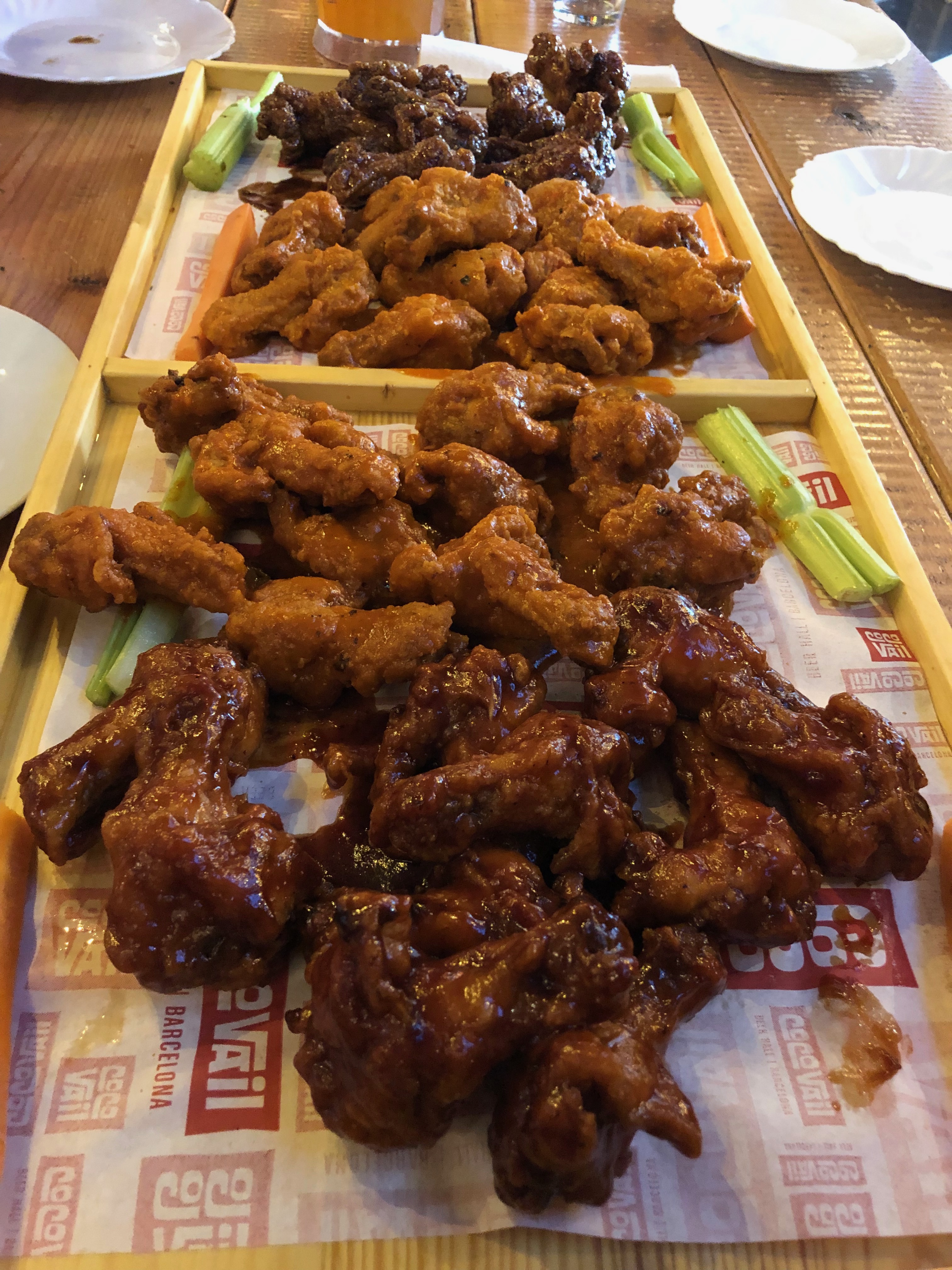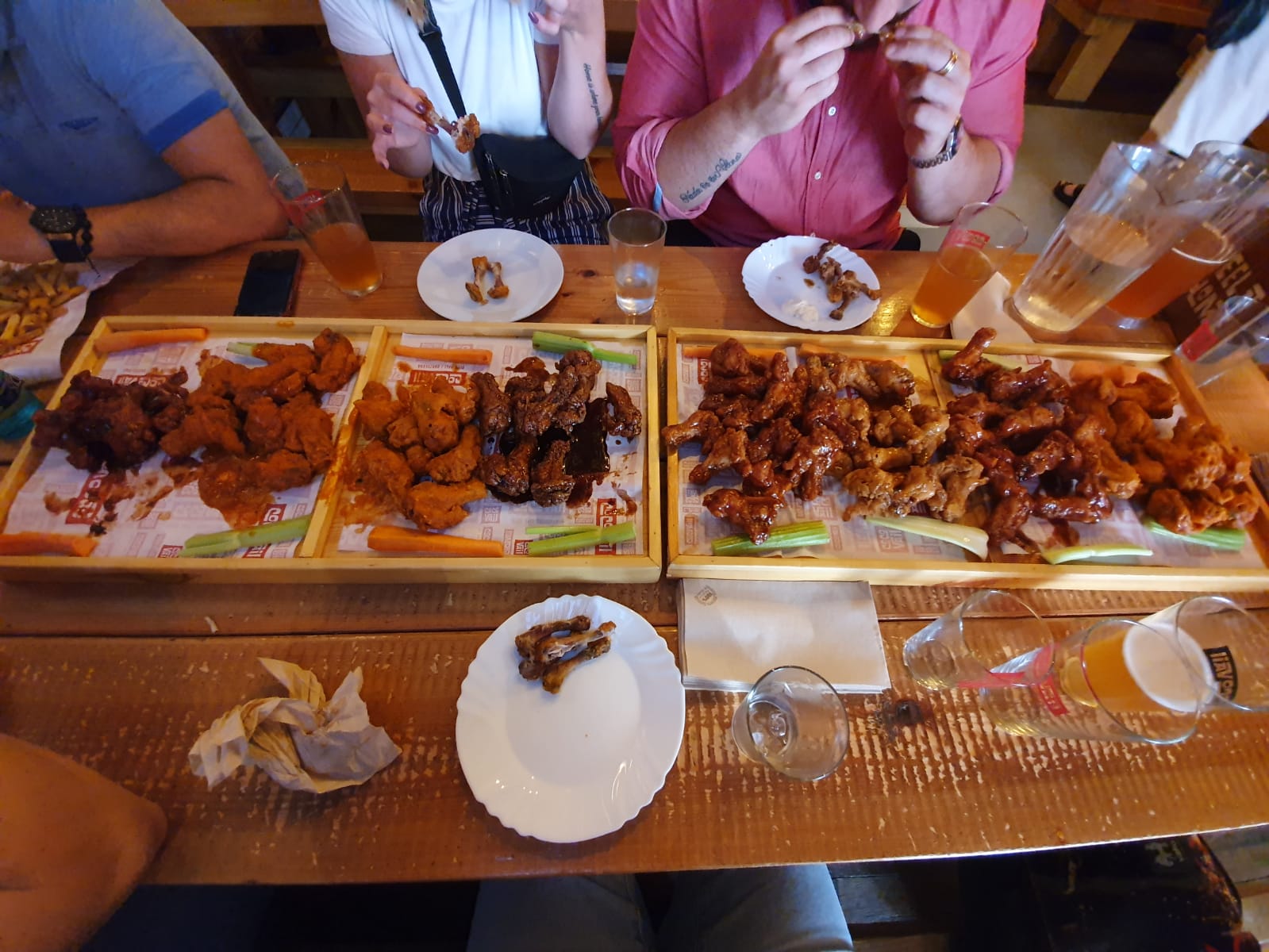 Okay that was a big talk about wings and meat. But don't worry, they serve vegetarian and vegan food as well! For example the vegetarian burger as seen below with caramelized onions and guacamole. So there is definitely something for everyone as I already mentioned above.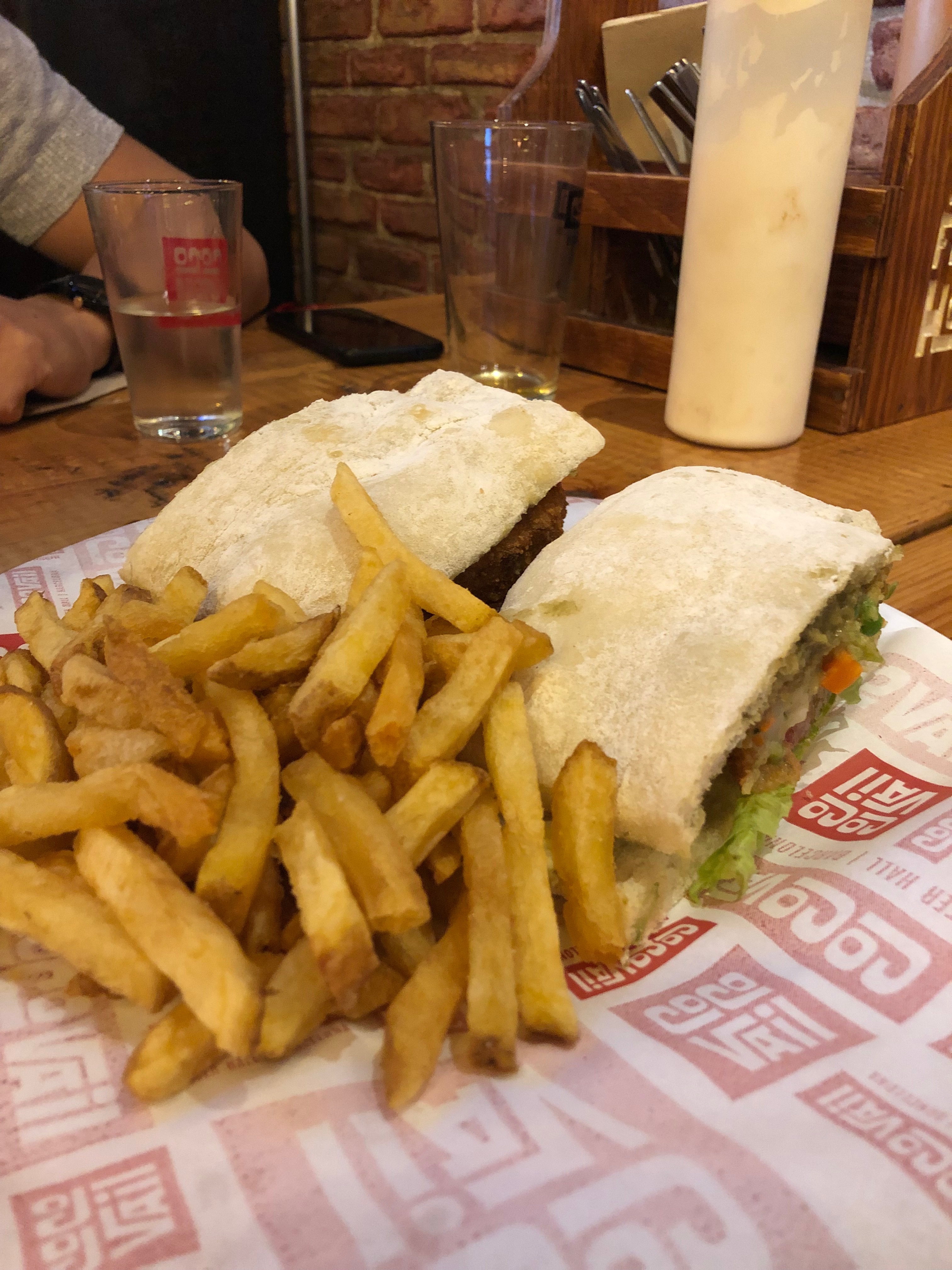 But it is not called CocoVail Beer Hall for no reason! They offer over 24 different kinds of craft beer where 90% of those 24 kinds are Catalan beer to support the local and regional beer scene. So, if it is all about drinking beer, watching a NFL game and having a great time with your friends, then I would suggest you to go there on a Sunday evening. Because Sundays are the NFL Sundays which means that you can watch live games broadcast and NFL Red Zone all night! There is also a beer special on those Sundays where you only pay 5€ for a pint of any kind of the 24 craft beers or 15€ for a pitcher of Pilsner.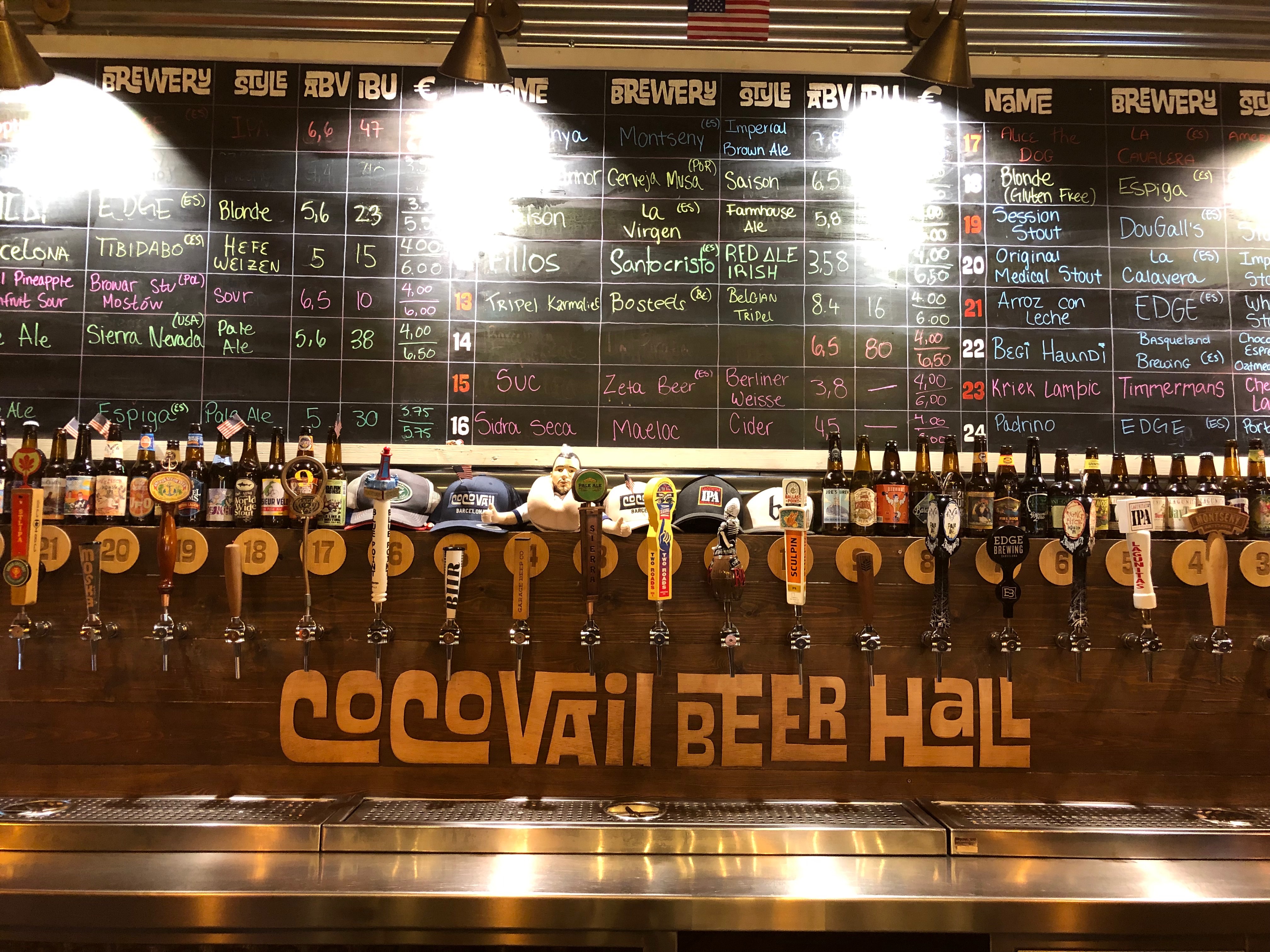 But you are not a big fan of beer? Don't worry! CocoVail has many more events running during the week where you can catch the best deals! Mondays are all about wings with their "Lord of the Wings" special from 7 to 10pm where you can get 50cent wings! On Tuesdays you can get shots for 2€ or mixers for 4€ between 11pm and 3am because its college night! Wednesdays are more for the wine lovers, since ANY bottle of wine is just 10€. ANY shot for 2€ and sex on the beach for 4€ is what you will get on those thirsty Thursdays at CocoVail.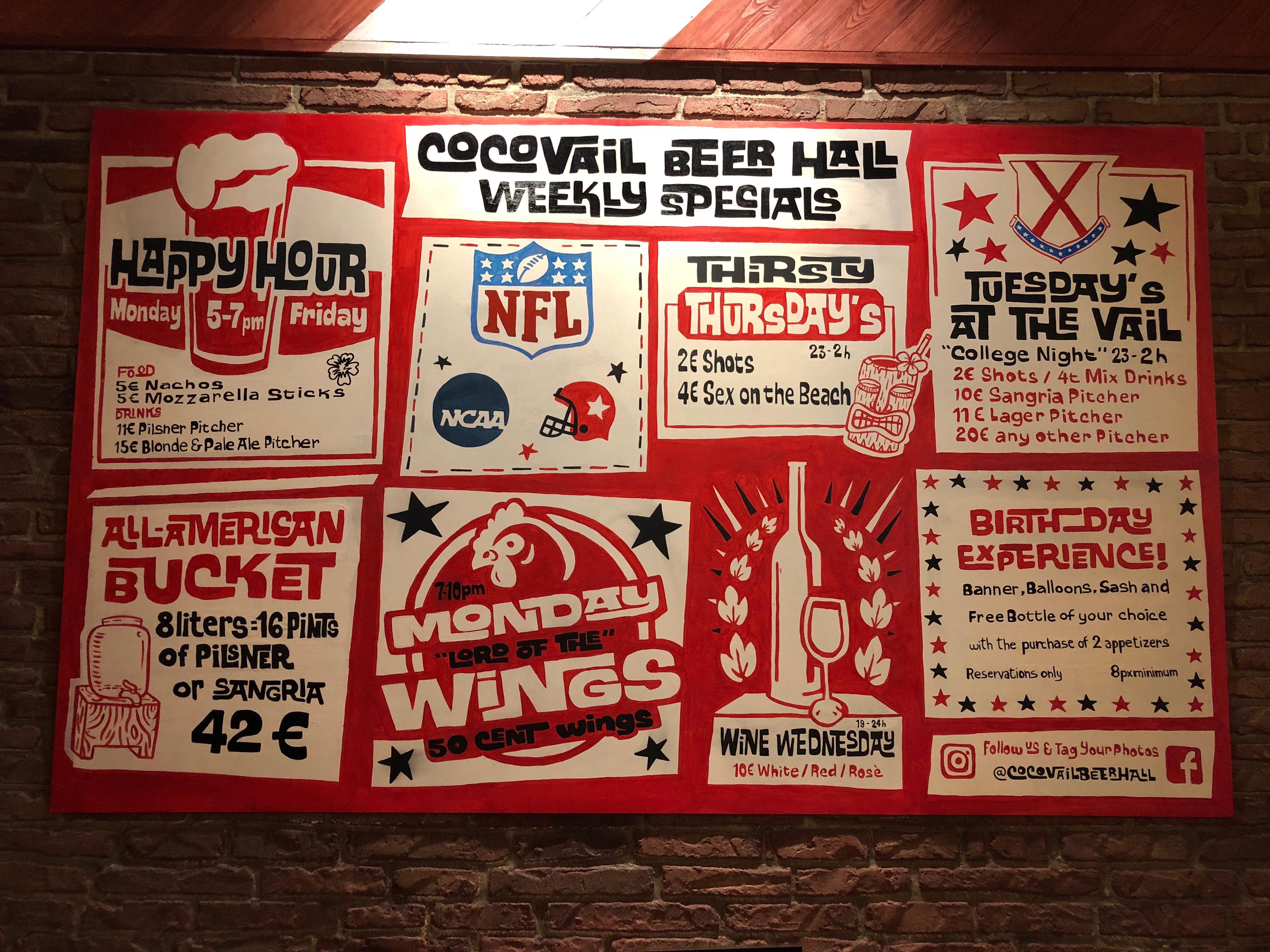 Sounds like a good week to me! As you can see, CocoVail Beer Hall is the perfect place for lunch, dinner, cocktails, relaxing evenings with NFL and boradgames and much more, so don't hesitate and check
it
out and let us know what you think of it!
Cheers Katja