Live Like a Local in Barcelona with these Tips
If you are going to
live in Barcelona
as an expat and want to know what
Barcelona locals
 do or avoid, you've come to the right place! Here is everything you need to do or not do in order to fit instantly in the wonderful
city of Barcelona
. To do that, you do have to know that no one in Barcelona has time for…
Unauthentic food
Food is very important in Spain and has a very big part in the
Spanish culture
, especially in Catalonia, that's why it comes first in that article. Tapas, paella, fuet, tortilla, croquettes, pintxos, jamòn Ibérico, tinto verano… Barcelona offers a variety of tastes for every one. But be careful, the food can be amazing and can also be horrible if you go to the wrong places. The most common and affordable food in Barcelona remains tapas (check out
this article
to see where you should go to eat really tasty tapas). For other dishes, you should go to these great restaurants that offer various food at reasonable prices; try these ones for
Catalan specialties
:
Canlluis
,
Els Tres Porquets
and
L'Olivé
and these ones for
Spanish specialties
:
Cera 23
,
O Nabo de Lugo
and
El Bierzo a Tope
.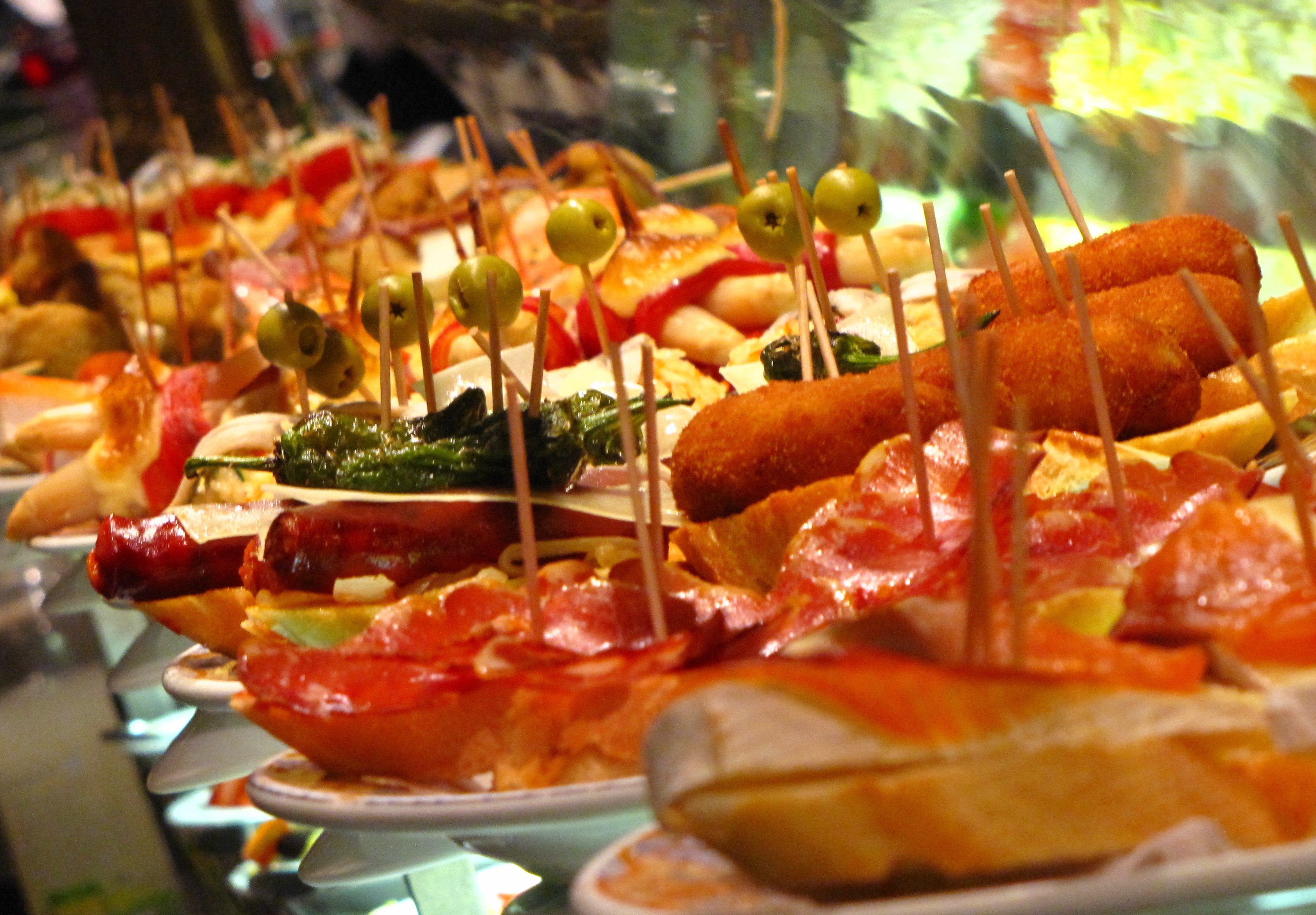 Las Ramblas again and again during summer
Even if the street is
one of the famous streets in the world
and it is still the main drag through the city (running from the waterfront to the center),
Barcelona citizens
don't often stroll on it (especially during the summer) for many reasons. First, it's crowded, full of
pickpockets
and tourists. Then, remember, above, we just spoke about
unauthentic food
: restaurants on Las Ramblas are a very good example of that. You just need to see your first tourist running drunkenly around in a Mexican sombrero or pay 15 euros for a coca cola or frozen pizza to know that this street is full of stereotypical tourist traps that are fun to walk by, but not get caught in.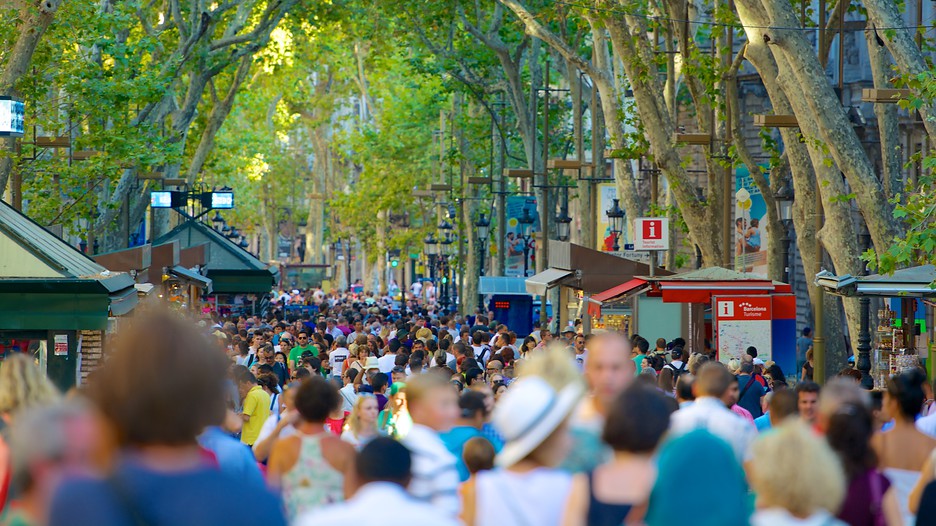 Besides all of that, if you are going there wittingly,
Las Ramblas
is a great spot to see for street performers, caricature artists, break-dancers,
architecture
(Liceu Theater, Palau Güell, the Christopher Columbus Monument) or also the city's largest Market "
La Boqueria
", flowers, florists and many much things; you can find almost everything there or in the streets just besides. Last but not least: people who spend all day on Las Ramblas (for work, hanging out…) are called Ramblistas.
Tourist infected areas
Locals don't really appreciate their city when it is full of tourists, especially in the summer when there are way too many of them. So they find places where tourists don't go in order to relax and be away from the frenzy of the city. Speaking about beaches, tourists usually go to
Barceloneta
which is the closest beach to the city but it is a mistake if you are looking for a calm and relaxing place: during summer, it is full of people.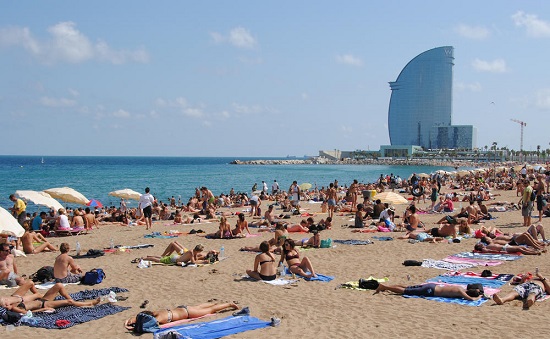 Moreover, you will find cleaner and less crowded beaches a few metro stops like
Icària Beach
(Yellow line, L4, Metro Stop Ciutadella Vila Olimpica) or if you like to be nude on the beach, just go for
Marbella Beach
(Yellow Line, L4, Metro Stop Poblenou and then walk for 20 minutes), this is unofficially a nudist beach so don't be surprised to see people not wearing swimsuits there.
Paying for great places
In Barcelona, you can do a lot of things with a very small budget; as you can already see
here
; there is no need to spend money to have a great time in the city. Besides things that were already said in the dedicated article, there are many other things that people do
for free in Barcelona
, such as admiring the architecture along Ruta del Modernisme (which is an itinerary that takes you through the Barcelona of the architects that made the city the world capital of Modernism), appreciating culture at CaixaForum (a center for experiencing art, conversing with culture and sharing social projects), relaxing at
Park de la Ciutadella
,
 watching
talented skaters
in front of MACBA (Barcelona Museum of Contemporary Art) or at Plaza Universitat, or taking a walk in the natural and huge Forest Collserola which is another great place to go.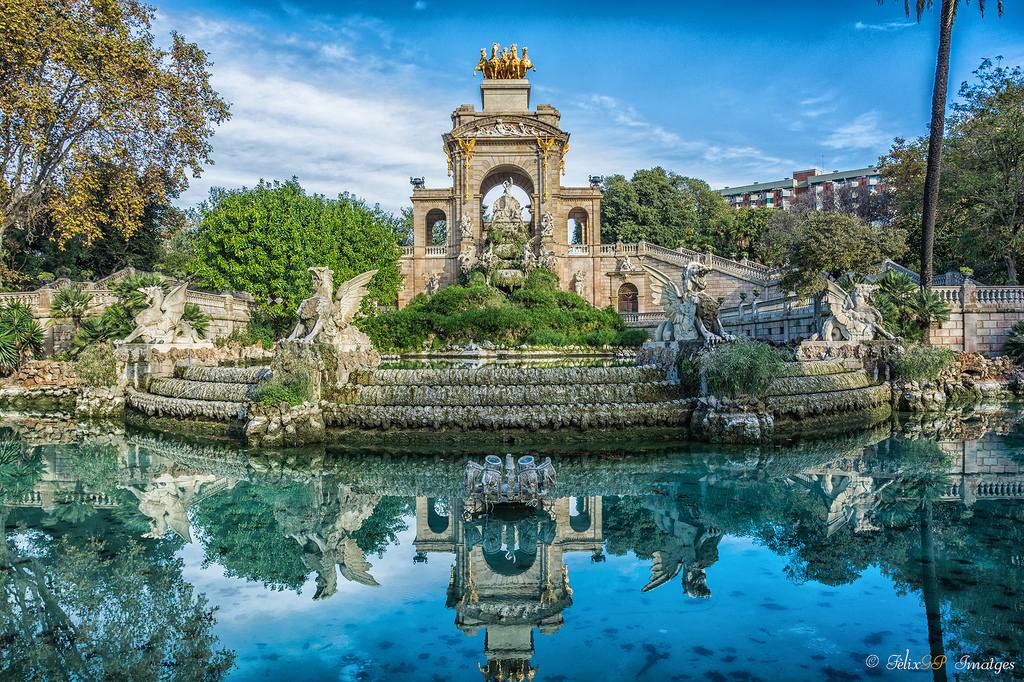 A little trick for you : If you like museums, wait for Sunday to go: some of them are free this day after 3pm!
Clubs in front of the beach
Instead of going to these clubs along the beach and port and bars that are pretty much all
tourist traps
with high prices (15 € cocktail anyone?), locals in Barcelona tend to go either less fancy clubs or bars downtown (on Plaça de la Virrena or Plaça del Sol for example) or at "Piknic Electronik" or "Brunch Electronik" which take place every Sunday from June 28th to September 20th at Montjuïc. You have to know that usually, nights in normal bars start at 10pm and people are usually going to clubs around 1 or 2am: if you want to avoid big lines in front of the club, try to go there before 1am.
Justifying why they like FC Barcelona
Asking people from Barcelona why they like
FC Barcelona
is like asking people from Canada why they like Hockey. They just like it because it is the spirit of the city to like that team; actually, the team represents the city internationally: this is what people abroad know about Barcelona. Otherwise, when there is a
football game in Barcelona
at Camp Nou, the public transportation are full of football fans, it is pretty crazy!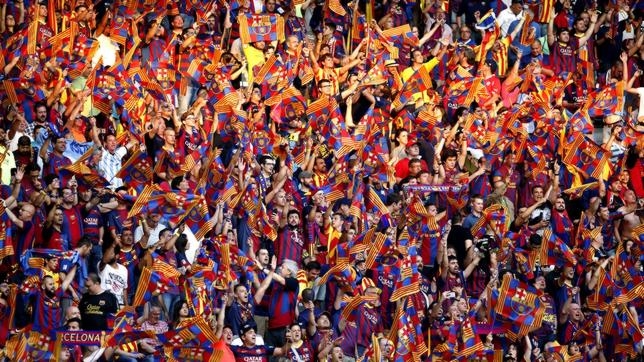 Want to go and watch a football match at
Camp Nou
? Click
here
to know everything.
Bull-fighting
If you want to experience bullfighting, go to Andalusia (Seville, Madrid or Granada for example) because in Barcelona, it is forbidden since a vote of the Catalan Parliament in July 2010. This tradition has been the subject of much debate but now, it is no more legal in Catalonia and Barcelona is going even deeper with it by prohibiting anything resembling a
bullfight
as "bullfighting shows" in performances, ads, films etc. The two buildings (arenas) for bullfighting are still standing in Barcelona but they don't have the same purpose at all. One of them has become a shopping mall (Las Arenas) and the other one (the Monumental) hosts concerts and other events and also has a little
bullfighting museum
.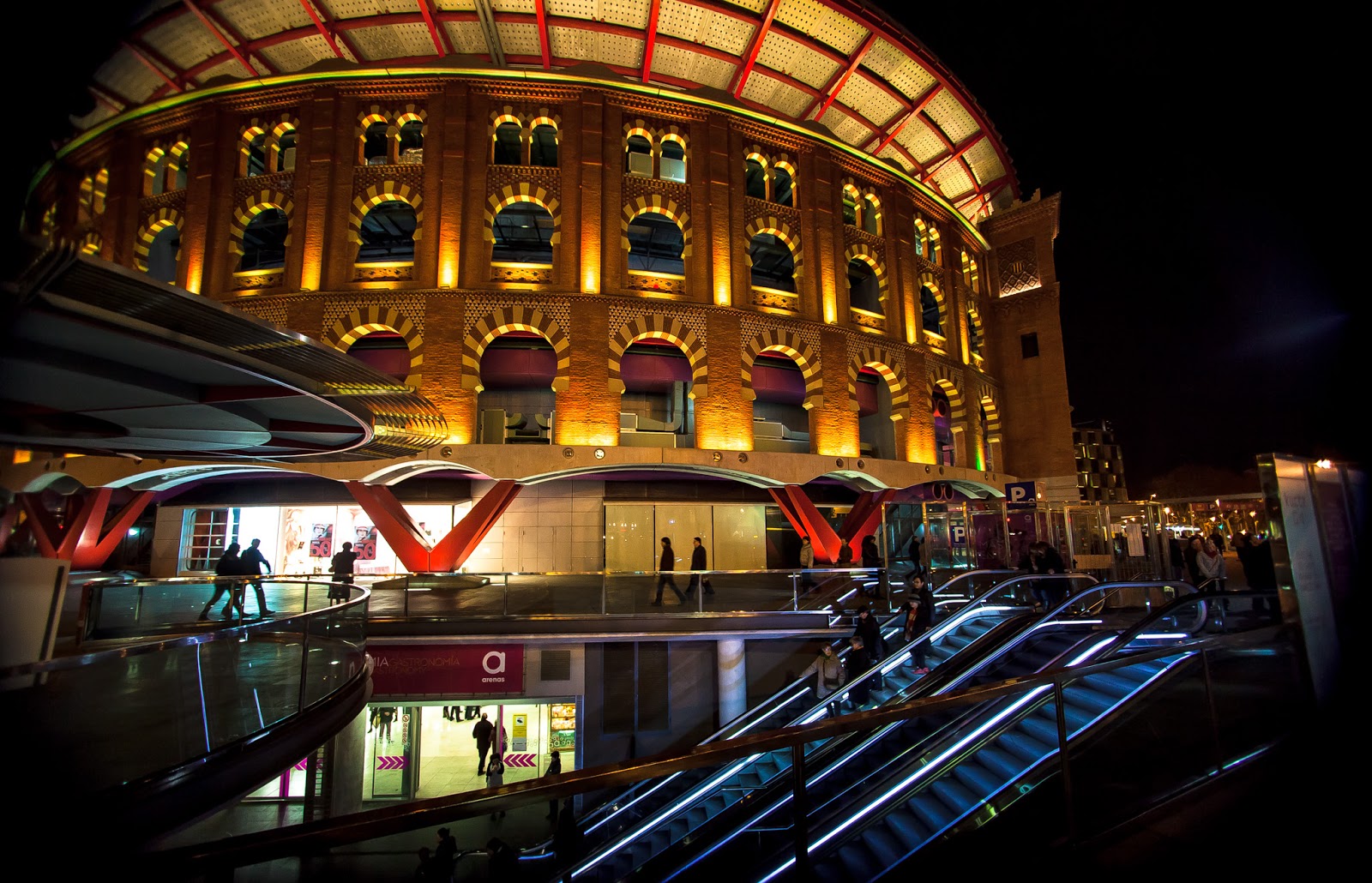 Valentine's Day
Yes, we celebrate
Valentine's Day in Barcelona
like the rest of the world (14th of February) but the Catalan version of Valentine's Day is way more popular: it is
Sant Jordi's Day
on 23rd of April. This day is the most romantic day of the year and is also called "
El Día de los Amantes
" (the Lovers Day) or "
El Día de la Rosa
" (the Rose Day). On that day, the city is full of roses and books; it's a tradition: boys give girls a rose and girls give boys a book in return as a symbol of love.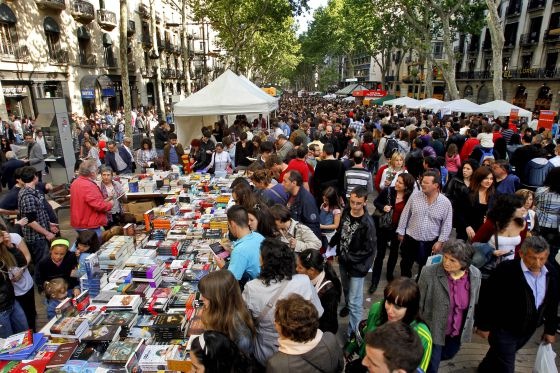 Why books and roses?
The tradition of giving roses on the day of Sant Jordi (patron saint of Catalonia) dates back to the 15th century, the legend is that Saint Jordi slew a dragon to save a princess and plucked then a rose for the princess, and books are for the death anniversary of Miguel de Cervantes, the most famous writer in Spain that coincided with Sant Jordi's Day.
(Note that, as Valentine's Day, Sant Jordi is not a public holiday in Barcelona)
As you can see, there is plenty of 
great things to do in Barcelona
and now that you have read this article, you have all the
great tips to move to Barcelona
and live here like a local! Did you enjoy this article? Anything to add or to say? We'd love to read your comment!