One of the first things you may notice when visiting Barcelona is the pervasive presence of balconies lining the streets of every single neighborhood. Bedrooms, living rooms, and sometimes even kitchens open up to large spacious terraces and tiny balconies just wide enough to pop outside for a cigarette. As balconies are very much a huge part of the Barcelona lifestyle, with a combination of the best climate and spectacular views of any European city, it's no brainer that you might want to find clever ways to make the most of your outdoor spaces. Here are a few ways that you can
decorate your balcony
and get more use out of it by using simple, budget-friendly hacks that can wow your guests.
Ideas to decorate your balcony:
1. From rainforest to refined
With the close proximity of many balconies in Barcelona, you may often find your neighbor peering over into your morning newspaper and coffee routine. Solve this by lining your balcony with bamboo mats to cover unwelcome views, with the added bonus of giving a charming rustic look to the space. Bamboo mats can also be repurposed to give a shady refuge from the blazing Spanish sun and heat.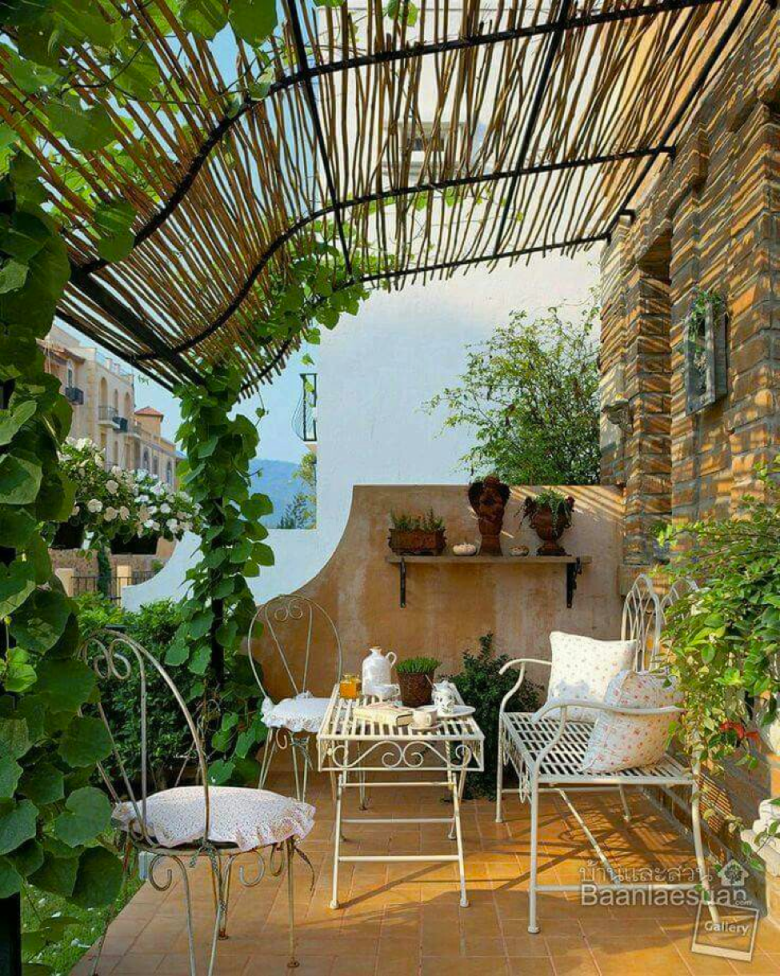 2. Throw some shade
Similarly, breezy curtains can provide an alternative shady solution for a more polished look that extends your living room outdoors and provides extra privacy.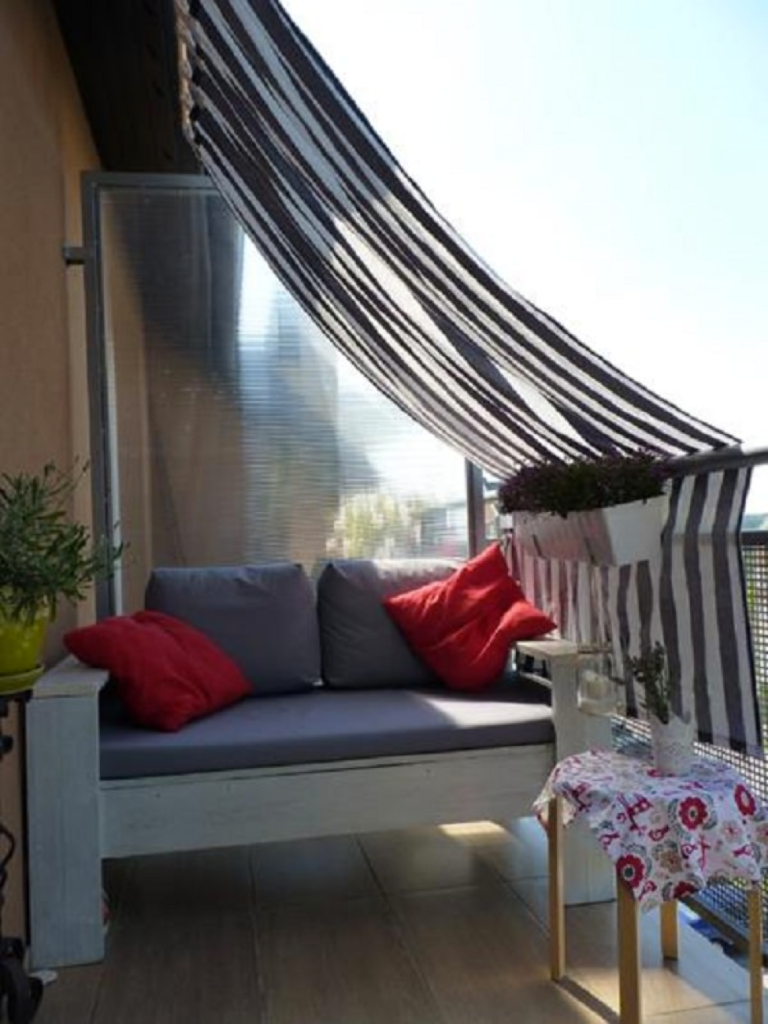 3. For the lazy gardener
Though many balconies in Barcelona are on the smaller side with limited space, your dream to be a cultivated gardener doesn't have to be dashed.  Use hanging shoe organizers or bookcases to nestle your plants to create a lush vertical garden which takes up no space at all.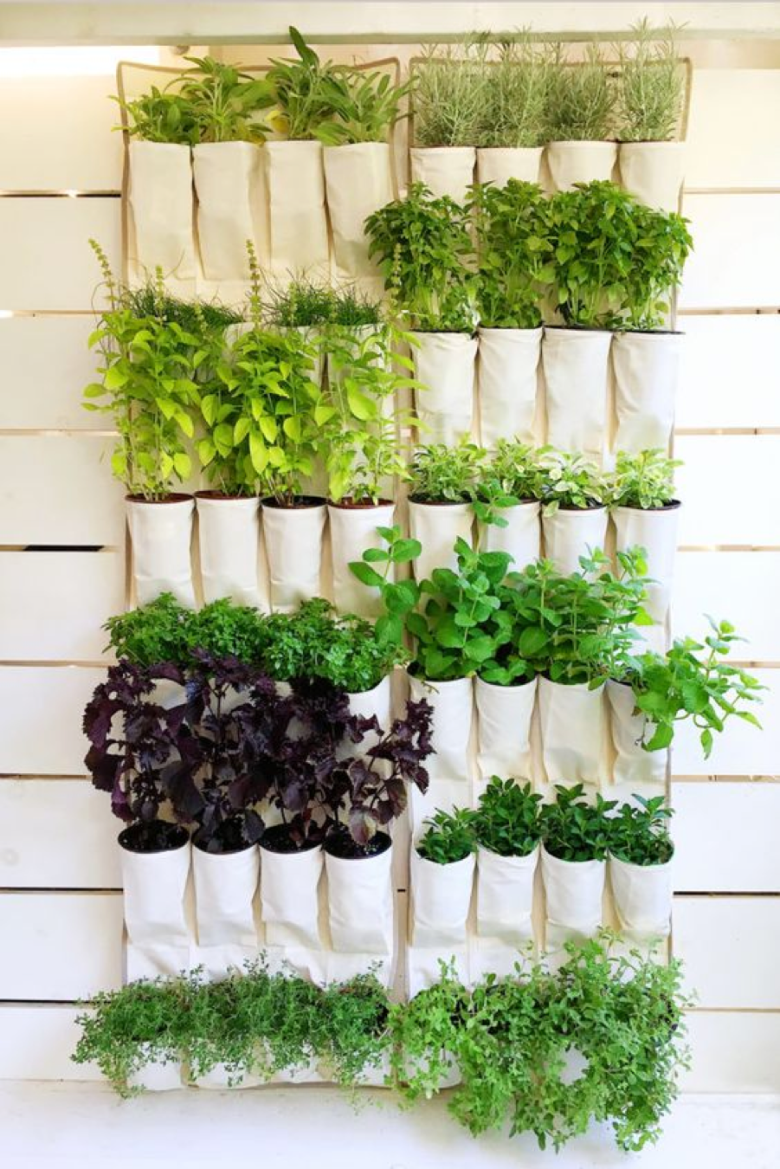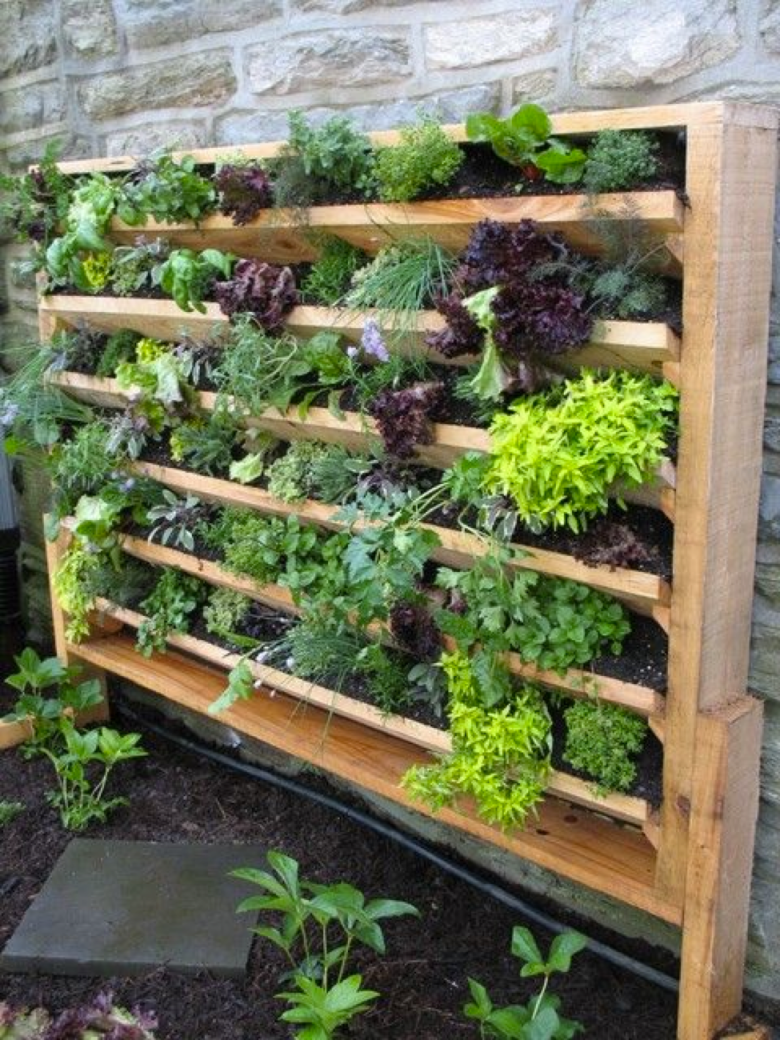 4. Hanging around
Turn your balcony into the ultimate chill spot by putting up a hammock and spend your days maxin' and relaxin' away in the sun.
5. Getting sun light reading done ☀
Store all your novels and keepsakes on a bookshelf on your balcony for extra storage and easy access for when you crave some light summer reading in the sun.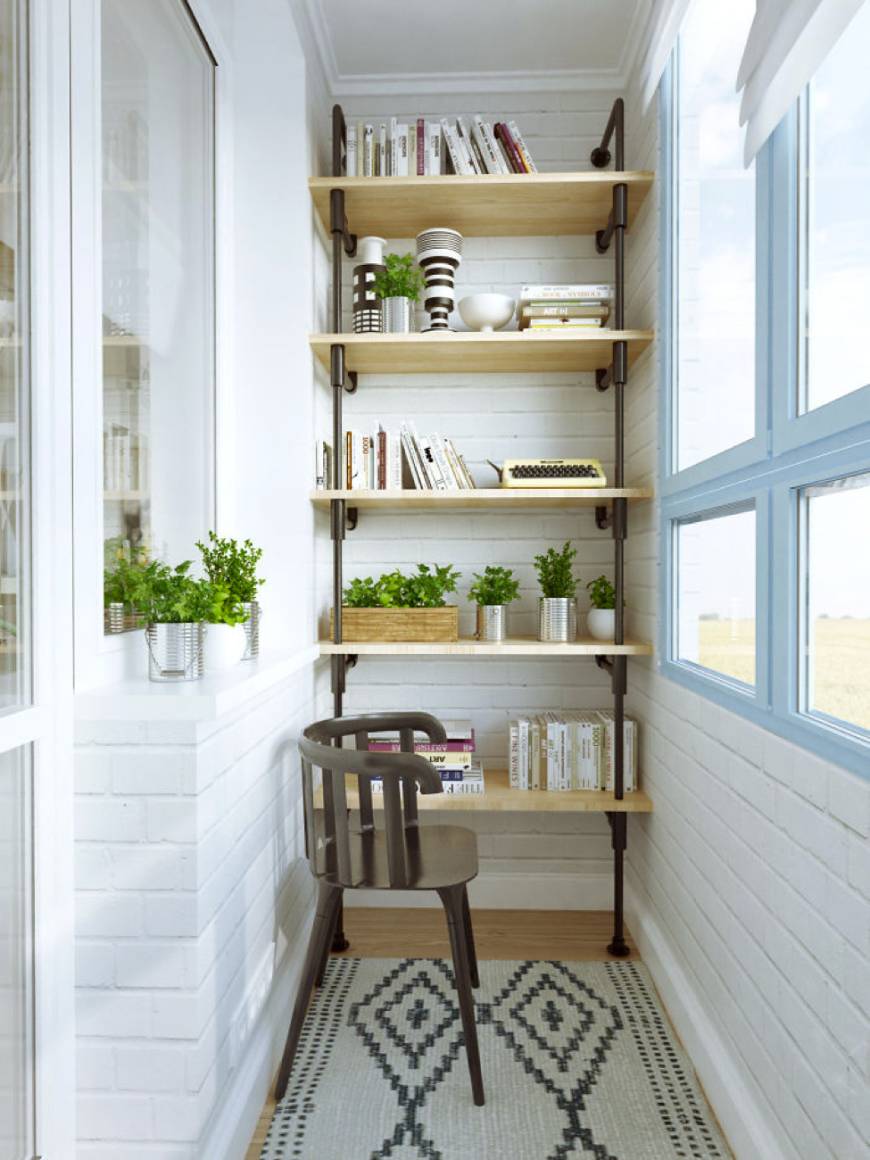 6. May the forest be with you
Bring mother nature to your flat by growing some climbers for an immediate forest getaway right in the comfort of your own home. Vines can also double as a natural way to cover an unsightly wall and to shroud unpleasant views. You can
decorate your balcony
to your heart's content, with the benefit of helping the environment.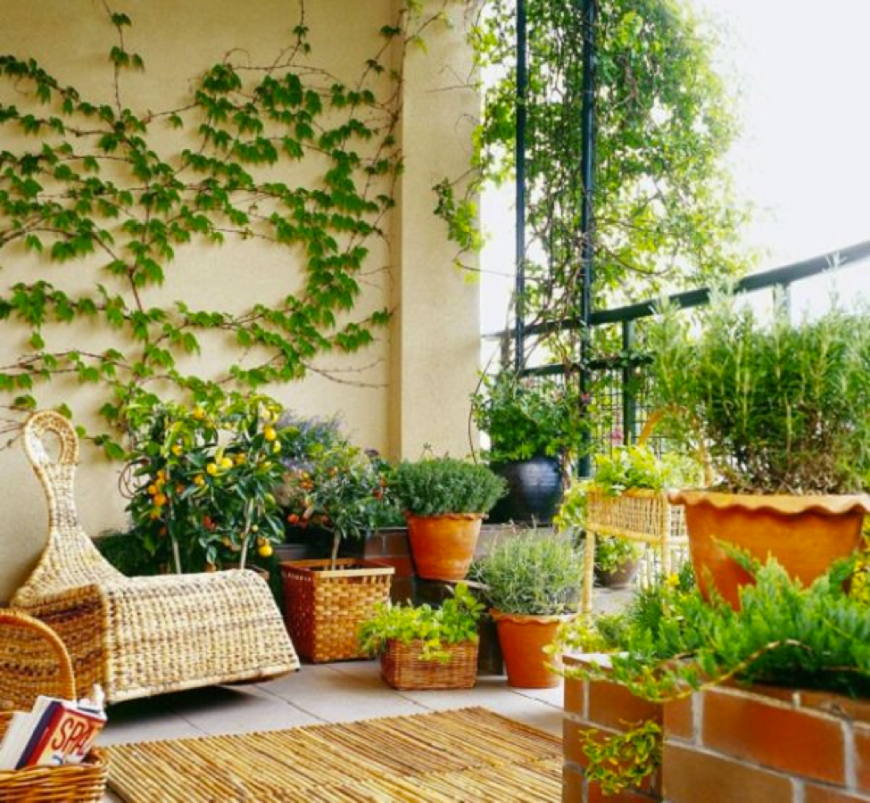 7. Make everyday patio season
Transform your balcony
into an extension of your flat and turn it into a mini dining room to enjoy both the food and the views-- What could be better than that combo?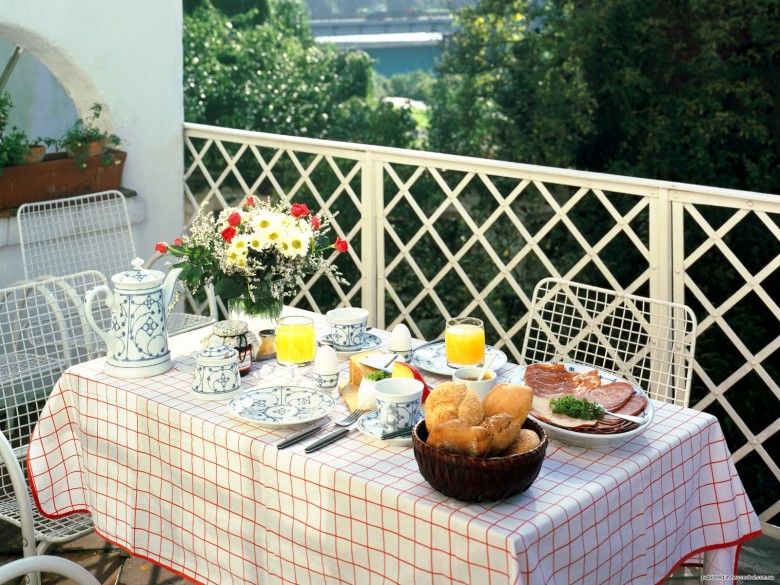 8. Getting lit
Who says string lights should only be used for Christmas? To make use of your balcony at night, string lights and mini lanterns can
turn your balcony
into a glowy and romantic setting perfect for any day of the year.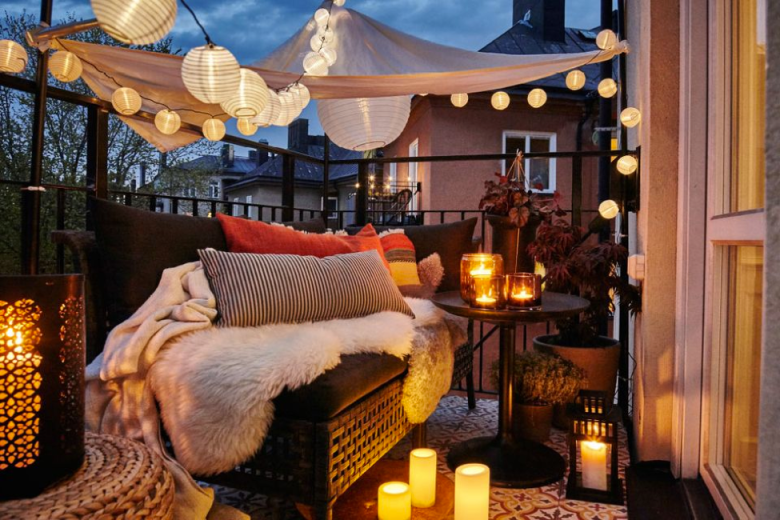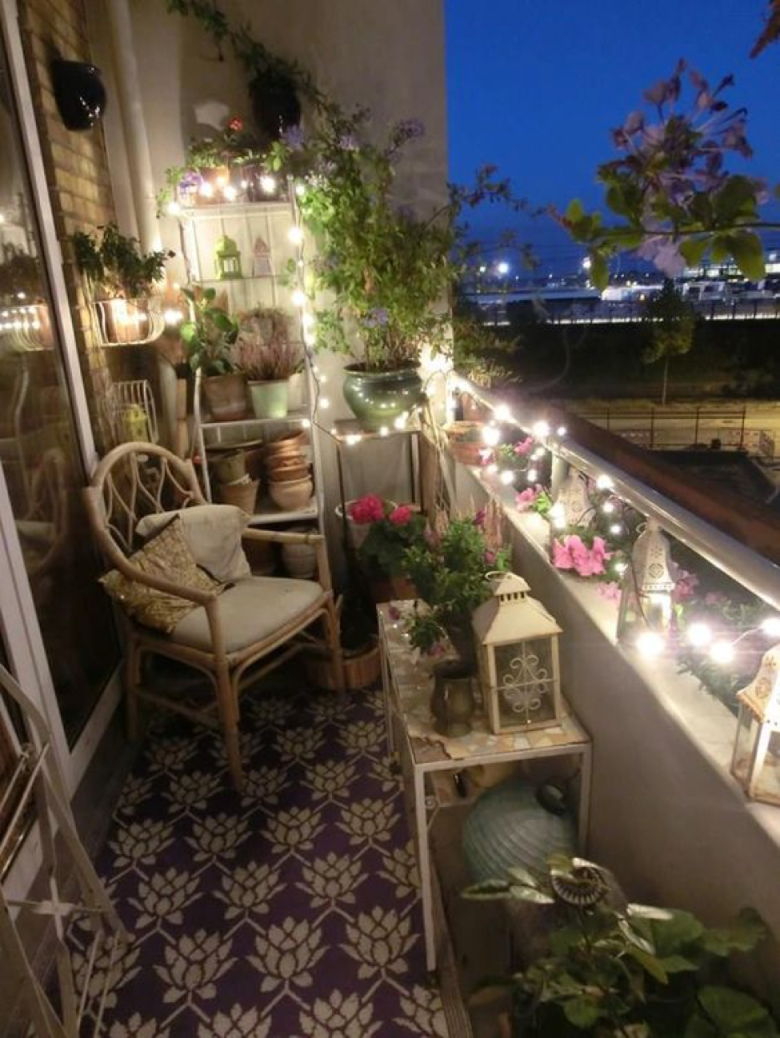 9. From trash to treasure
Got old crate boxes? Don't throw them away just yet! Crate boxes add a farmhouse aesthetic that immediately transports your balcony to the Provence countryside. Use them for storage, as a seating area or coffee table.... the possibilities are endless!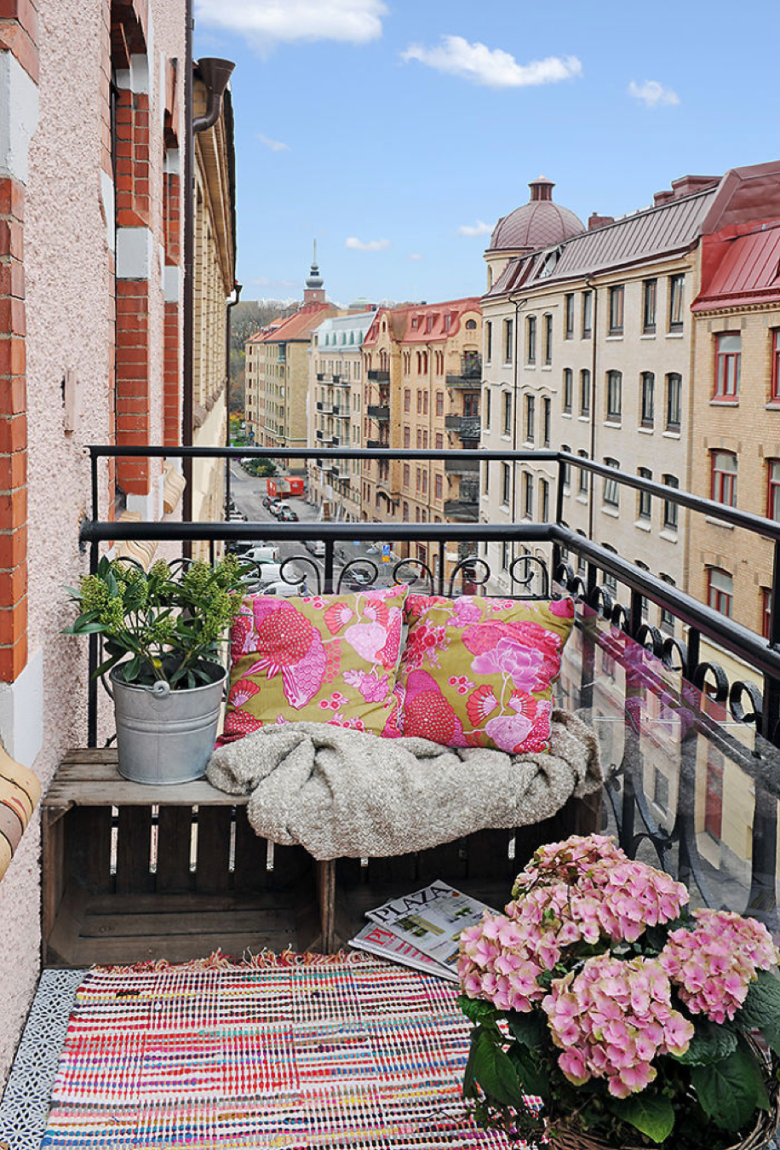 10. Walking on sunshine
Turn cold concrete slab into a welcoming walkway by laying down tile flooring wood for a small balcony makeover. And voila! Hardwood floors for a fraction of the price.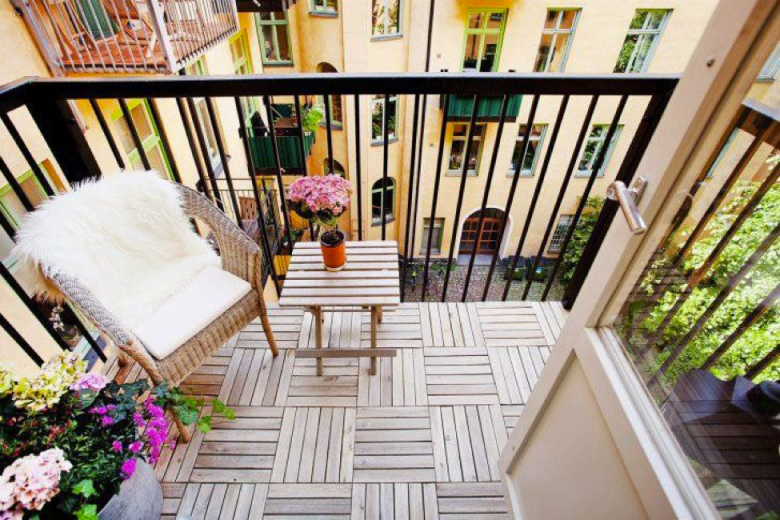 11. Air your dirty laundry over here!
If you find that your washing machine an awkward eyesore that takes up too much space in your flat, your balcony can also double as a laundry room. This can free up extra room in your flat so you can focus on what's really important... like, you know, that dream walk- in closet you' ve always wanted.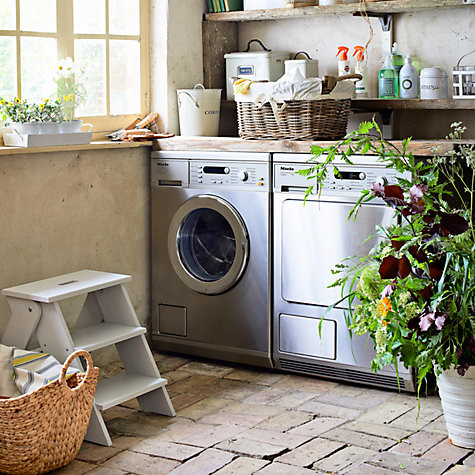 12. Sleep under the stars
But if your space is seriously mini, consider just turning the whole thing into a cozy outdoor chair...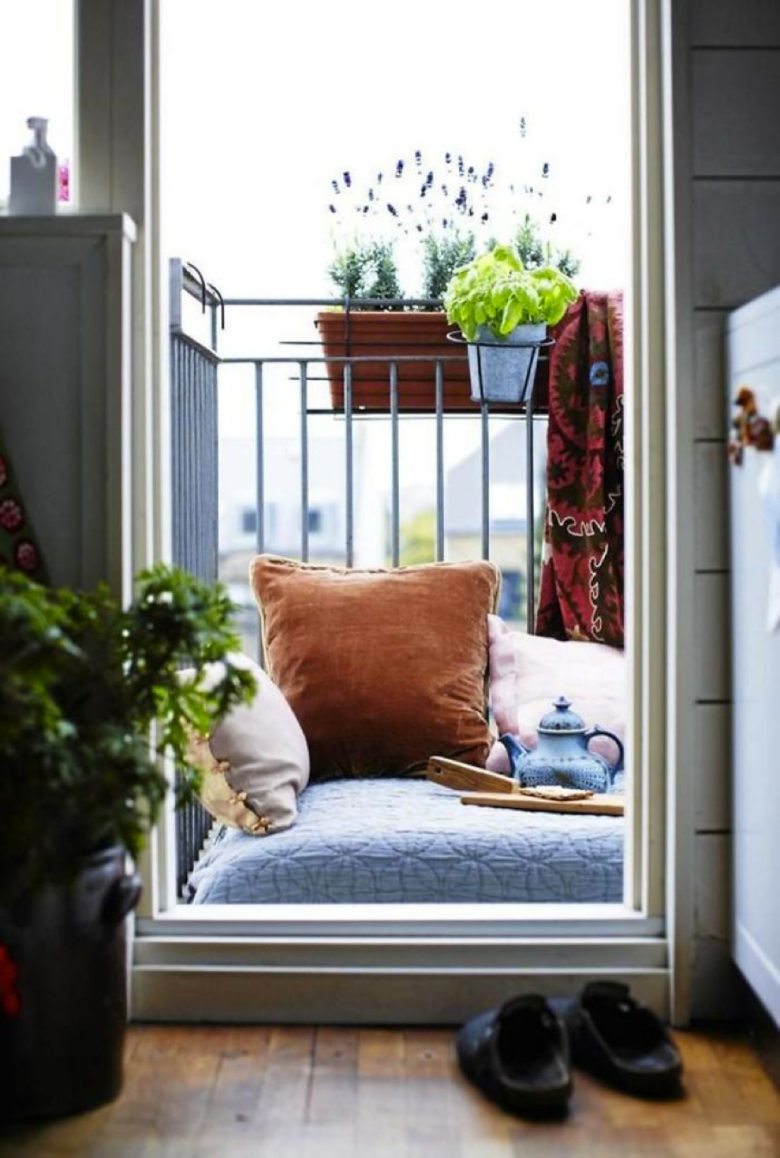 Need some inspiration for where to find some of these cool items? Check out our other posts about the best furniture stores in Barcelona here: Part 1, Part 2, and Part 3
 . Also
let me know if you have any cool DIYs or apartment hacks that you use for your own outdoor space! Post your comments and pictures of how you decorate your balcony below!
Jodi