Fun things to do in Barcelona 
can be found almost around any corner, however if you are looking for more unique and interesting activities  you should consider participating in some that are a little bit weirder than what you are used to. That is, of course, in the case you are willing to step out of your comfort zone.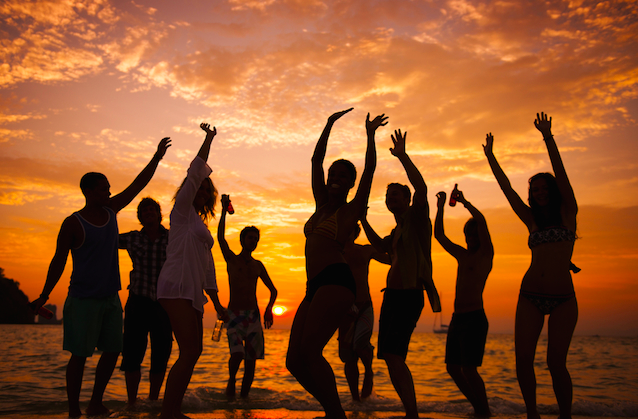 Just living in Barcelona is without doubt one of the best experiences I ever had in my life. The beautiful beaches, the culture and the unique nature of the place make Barcelona a top living destination for anyone's list! If you are looking for more
fun things to do in Barcelona
, you can find them all around. We have listed the top 7
 Fun things to do in Barcelona
that
are a bit weird and odd, but I promise that you should definitely check them out:
1. Chocolate fan? You are going to love this!

The
Chocolate Museum
is perhaps the sweetest of them all. This Museum is dedicated entirely to chocolate and offers its visitors an insight into the history of chocolate as a luxury product. At the entrance you will have to pay 5€ in order to get a chocolate ticket (there is also a discount for groups or seniors, students and disabled visitors), inside you will be able to find stunning and detailed chocolate sculptures that will leave you drooling. When you can't take it anymore there is some chocolate tasting as well as wine tasting. Frankly the museum is relatively small, however it is a nice experience for the chocolate lovers among us.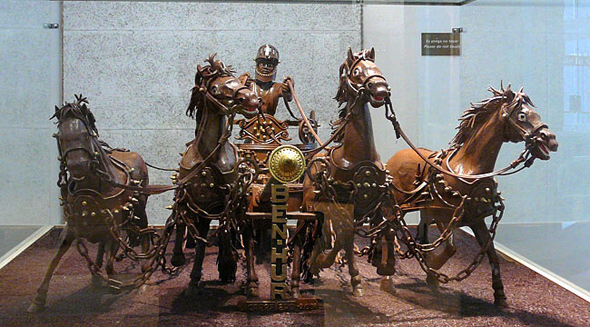 If you are still yearning for more chocolate but prefer not to ingest it, why not put chocolate on top of your body while having an expert masseur pleasantly rub it all over you to completely stimulate your senses.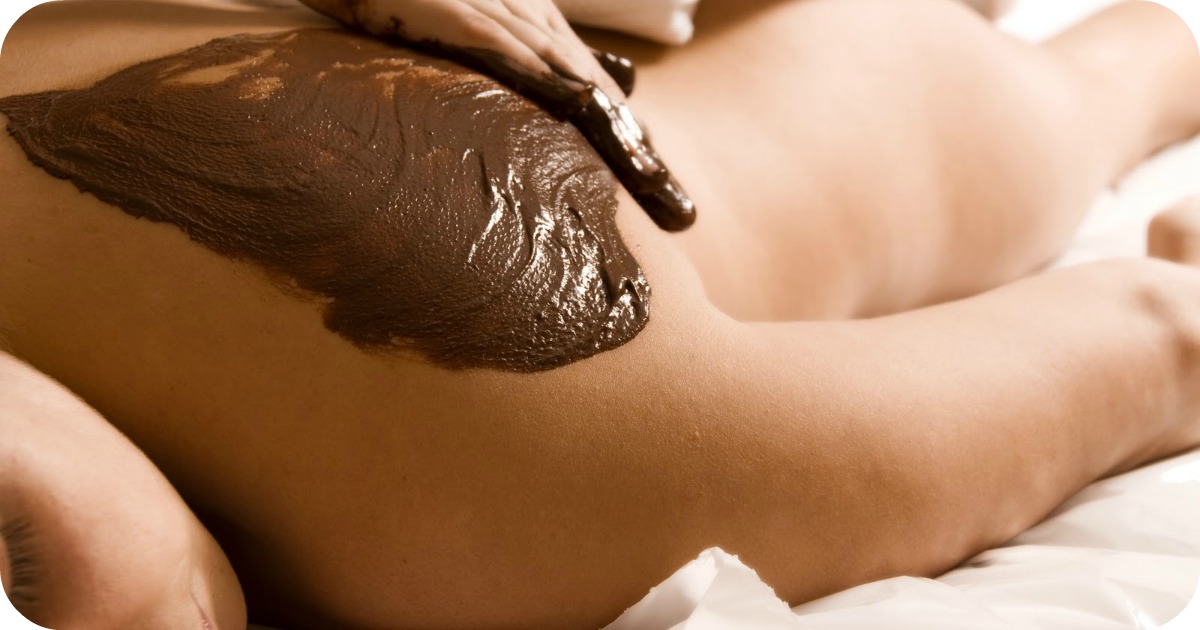 At
K B Centers
Spa you can enjoy a relaxing warm chocolate massage that is great for your skin and helps to burn fat (presumably the same fat you ate earlier in the chocolate museum). Moreover it is full of anti-oxidants, has an anti-ageing effect, help to diminish cellulite, and overall provides a pretty sweet experience. It is great for couples who search for a romantic activity or even to spice up their relation with unique and memorable experience.
2. Sick of normal Therapy? Try Wine Therapy!
Wine Therapy might sounds like an Alcoholics Anonymous activity for a late afternoon. But in fact, in Barcelona this is a form of real therapy. Right now you probably wonder what it is all about and why not simply drink wine and enjoy the flavour instead of wasting good wine for luxury bathing reasons. Well… you might change your mind after reading the benefits of this weird and exotic experience.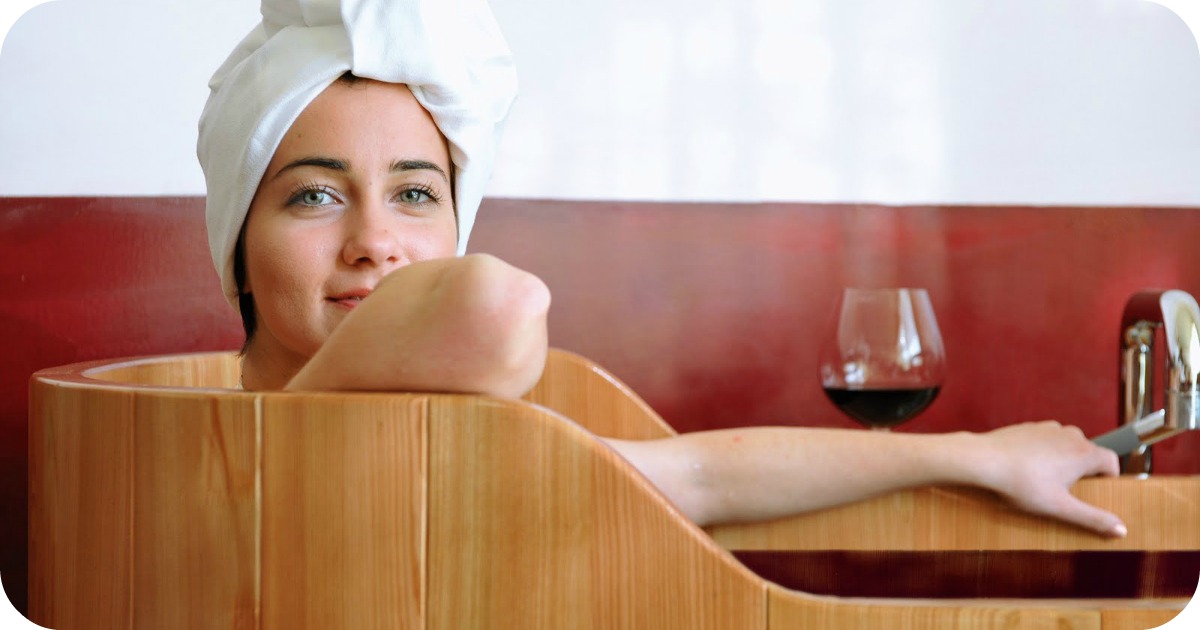 The Wine Therapy offers numerous treatments such as wine bath, wine massage with wine based oil and full body peel mask that is made from grape seeds. Using wine on your skin has several benefits. Firstly the antioxidant properties of wine can help fight toxins from your skin. Secondly it is a great way to make your skin really glow and remove stains. Thirdly wine (depending on the type) can provide great anti-ageing properties, open pores and acne prevention. Combine relaxing therapy and the special properties of wine and you will get a perfect relaxing experience that is good for your skin and soul and will make you feel like a brand new person. If you are interested you can check out
Aqua Urban Spa
, located on Gran de Gracia 7.
3. Freezing Cold Icebarcelona Bar
From the list of
fun things to do in Barcelona
 this is definitely a must! So if you are in Barcelona during the summer, you are going to love the next location! Indeed seeing another bar is perhaps not the weirdest thing in the landscape of Barcelona. However, watching people wearing coats during the hot summer is definitely out of the ordinary. While the average temperature in summer can raise up to 28 °C degrees! Icebarcelona bar keeps a freezing temperature between -2° and -10°C!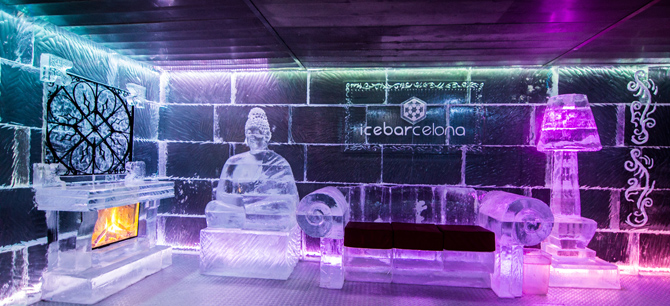 Icebarcelona is located on the beach of Port Olimpic and from outside does not appear very attractive. However once you enter the bar you will immediately feel the fridge-like temperature and be amazed by the beautiful sculptures made entirely from ice. At the bar you can drink alcohol from frozen glass, enjoy good music and admire the detailed decorations that assemble to Gaudi and other famous artists. Whether you are looking to avoid the scorching sun of Barcelona or simply looking for a place to chill with friends and meet new people, Icebarcelona is absolutely worth checking out.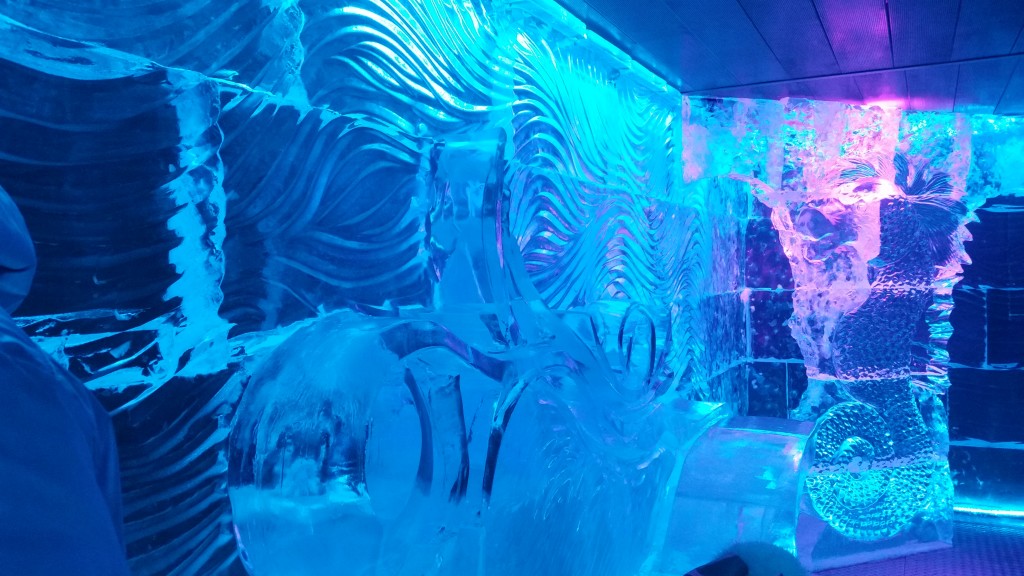 4. Anti-Karaoke!
When someone mentions Karaoke, the first thing that comes to my mind is a room full with drunk people who are singing so badly, they would make an old shrilling chainsaw sound like a masterpiece by Beethoven. Despite its name, anti-karaoke does not include unplugging the sound system. Quite ironically the activity of anti-karaoke consists of, you guessed it, drinking alcohol and singing karaoke! So... What makes anti-karaoke activity so different from other karaoke?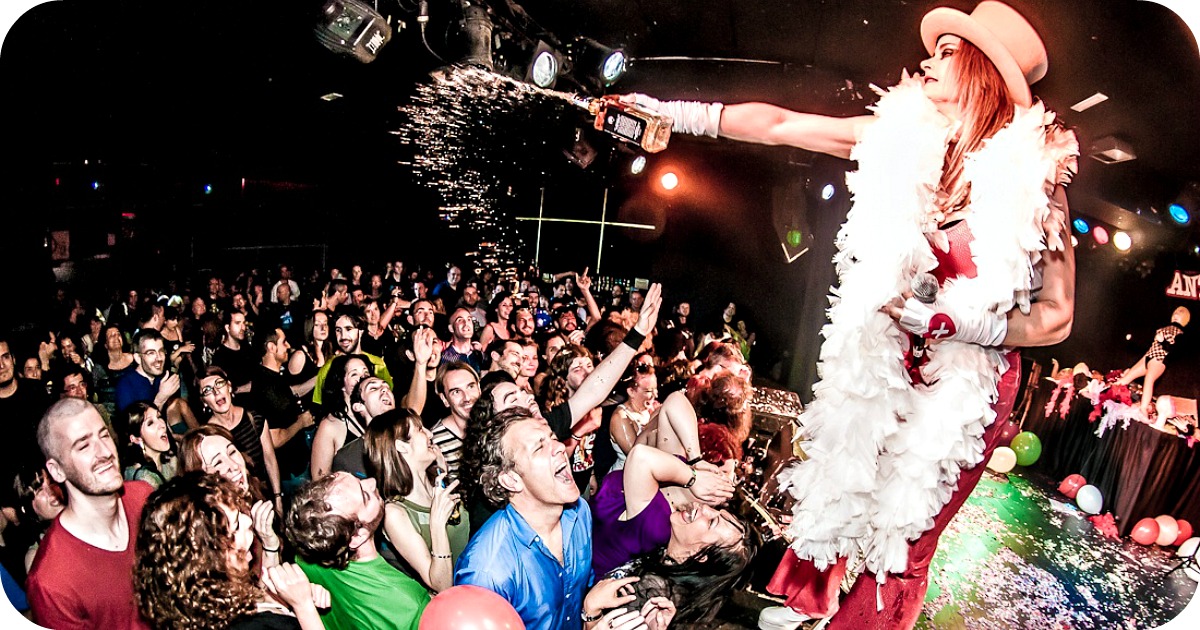 Well the answer is pretty simple! Beside the electrifying atmosphere and the various number of songs the club offers, the party is often accompanied with a bunch of singers and comedians wearing costumes that perform and sing with the audience! Therefore the major improvement of singing badly as a whole group is simply the extra show by actors, is that better or worse? You be the judge. The party takes place every Thursday at 22:00
5. FlyBoard like a bird over the Mediterranean sea!
We've all dreamed of flying like a bird, soaring over cities and nature while cruising through the clouds. These dreams are usually accompanied with an amazing uplifting feeling of being totally free and unchained from the ground and basic human needs. These yearnings of the heart are perhaps one of humanity's most primal and common wishes. It seems that the ability to fly manifested in the human mind for many decades and goes as far as ancient Greece, an example is the familiar story of Icarus and human obsession to reach near the sun.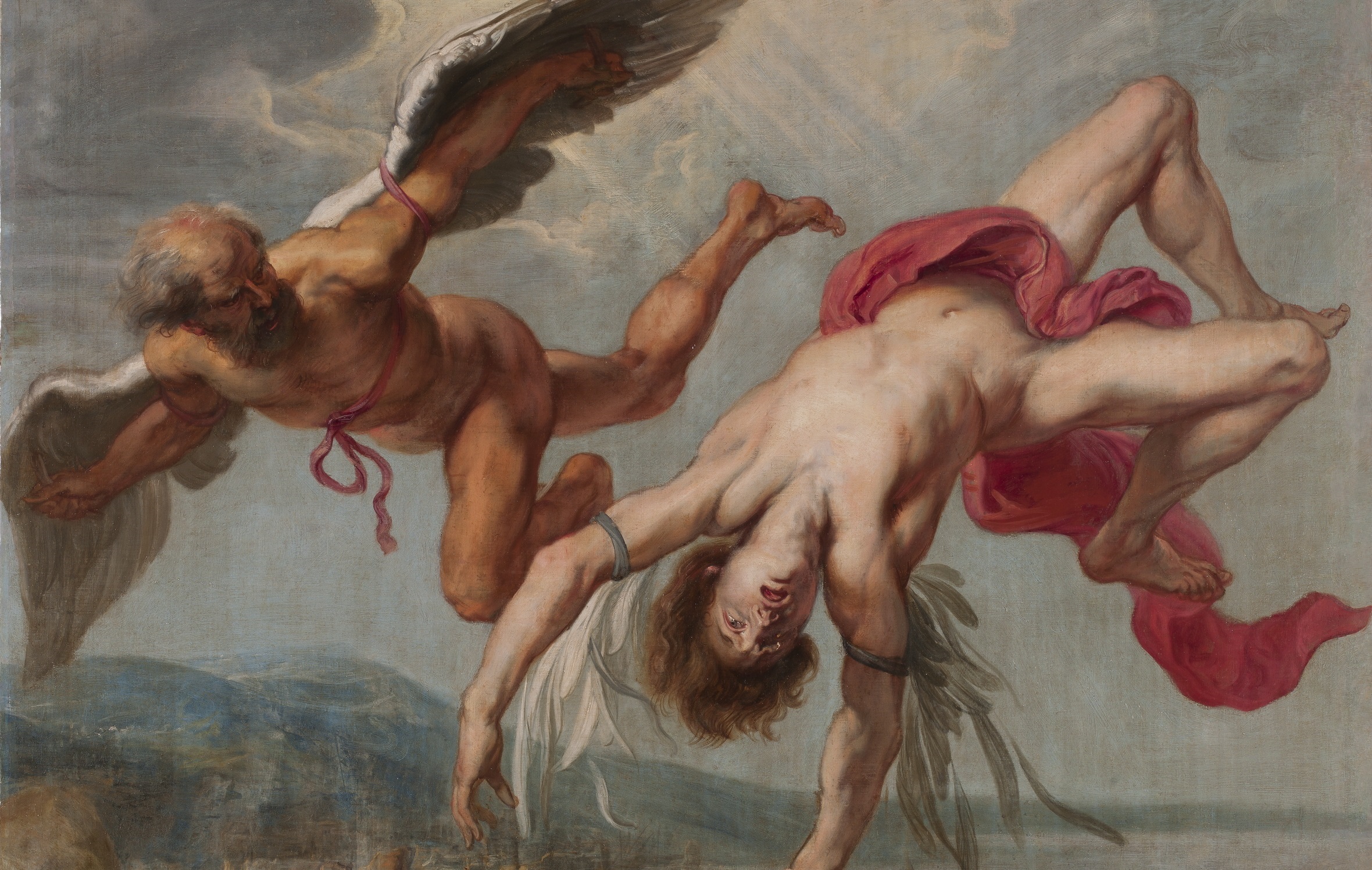 Now you can finally realize your inner need to fly! In Barcelona you can rent FlyBoard and fly over the Mediterranean Sea, or even dive under the surface and swim like a fish! In my taste this is one of the most exciting and 
fun things to do in Barcelona
 that is truly unique and offers a thrilling experience! I highly recommended it for families and individuals alike. Make sure to register in the
FlyBoard Barcelona offiicla website
.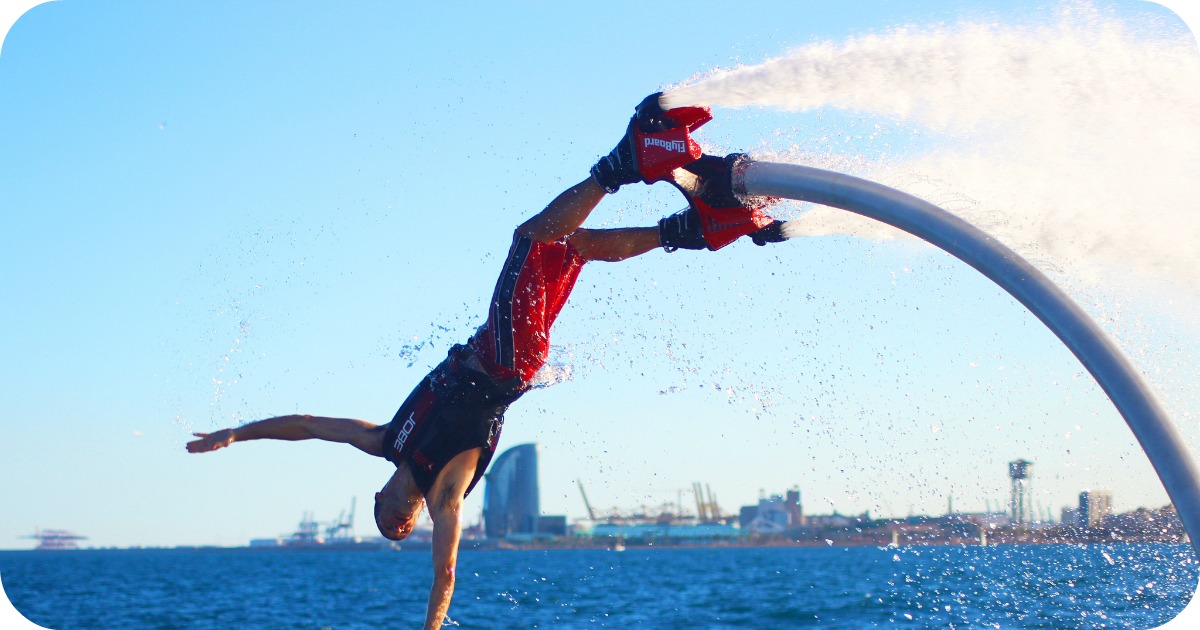 6. Another one bites the dust - Catalunya
If you are a person who loves challenges and knows to appreciate lightning-fast cars, the next activity is made especially for you! We are all familiar with some of the brands associated with fast cars… Bugatti, Aston Martin One, Jaguar, McLaren are just some of them, yet the most familiar brand is most likely Ferrari. So... when was the last time you have raced a Ferrari?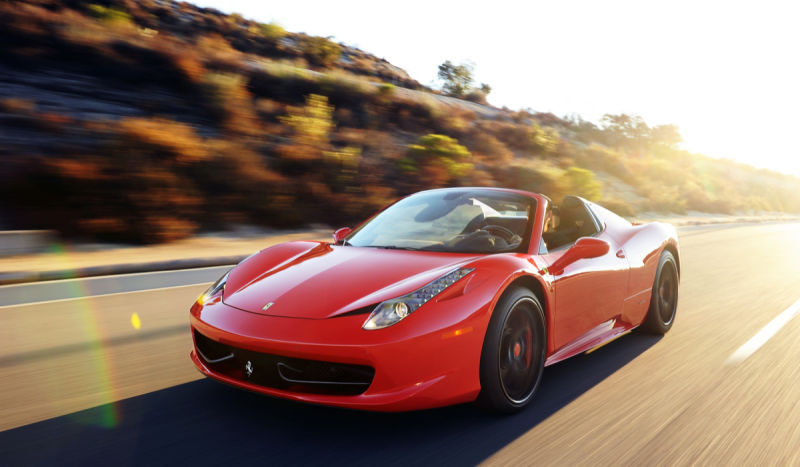 Yes you heard correctly, in Barcelona you can actually race with one of the most iconic and fastest cars ever invented! This experience is for the strong hearted and of course any true fast car lover. So what are you waiting for? If you wish to take this baby (Ferrari 430) for 60 minutes ride of pure power and joy you will have to
contact the agency
. Adrenaline and excitement are guaranteed with this experience! The price is 560 euro and the only limitation is for the driver to be above 26 years old.
7. "I See Dead People" at Funeral Carriages Museum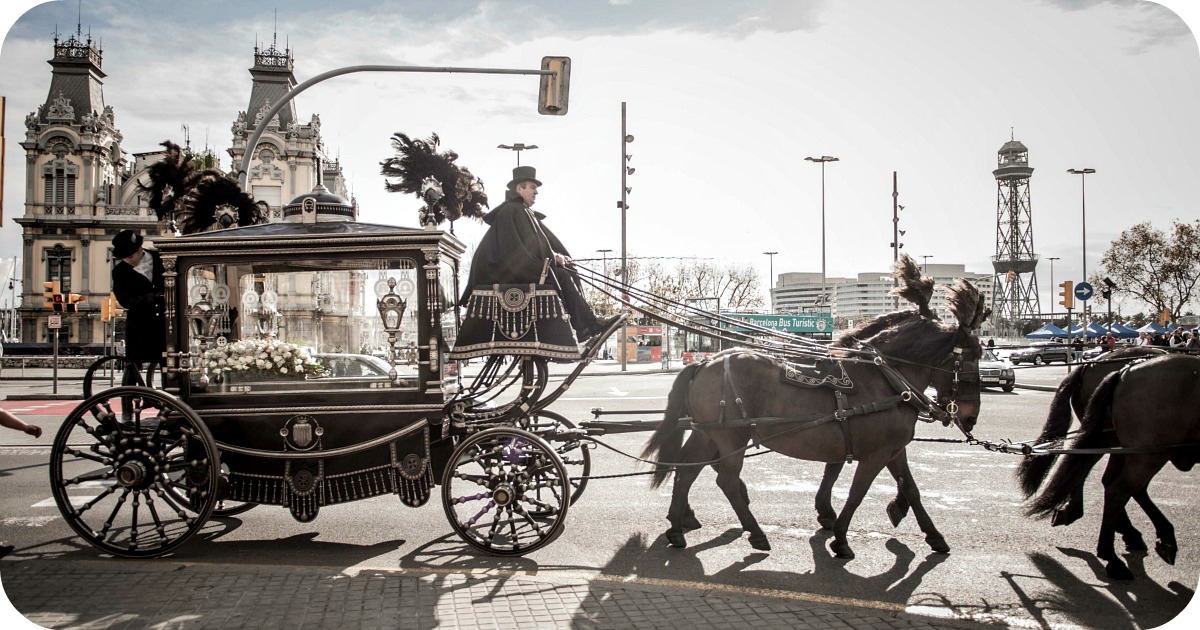 If you are a person who appreciates art, you have probably already visited a Museum at least once in your life. Museu de Carrosses Fúnebre is however not a typical normal museum and to my taste it is the weirdest of them all. While most ordinary Museums offer various pieces of Art that reflects the artist's mind set and feeling, Museu de Carrosses Fúnebre offers a glimpse to our (not-so-far-ago) history, to a time when death was celebrated with rich and stunning local tradition.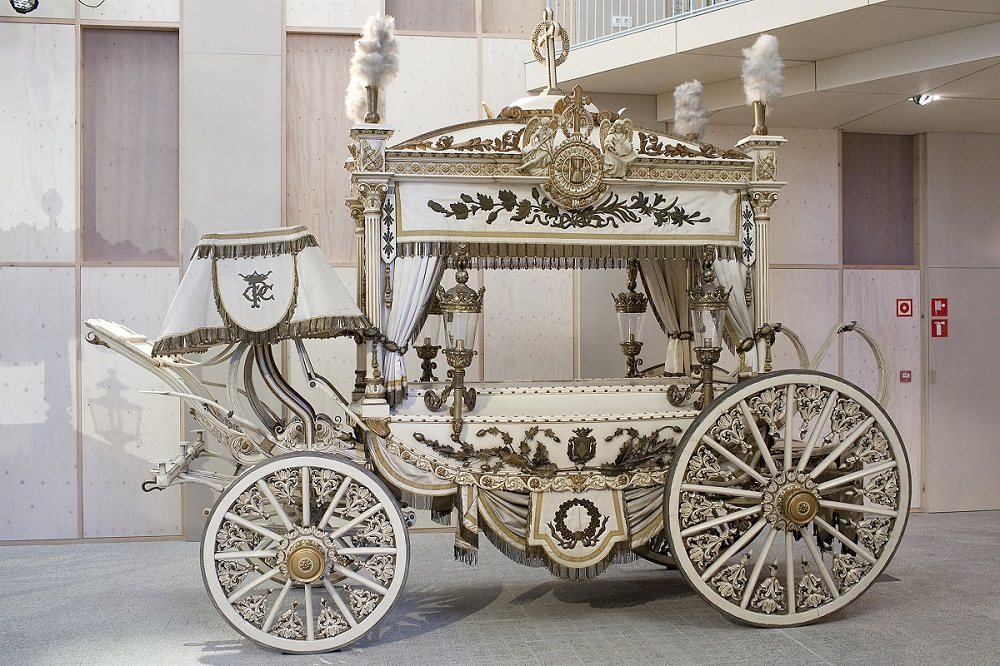 The display consists of a collection of elaborate funeral carriages, hearses and life-size mannequins of people dressed in costume. This unusual activity provides a perfect view to the era when honoring a dead person was followed with a huge and beautiful ceremony. The experience is entirely free and located nearby the cemetery of Montjuïc, Barcelona's main cemetery. Did you enjoy our list of 
fun things to do in Barcelona
? Do you have any recommendations for different experiences you have tried in Barcelona? We would love to hear about it and so would others! So make sure to share your thoughts with us in the comment section below.