Street Art in Barcelona
If you are an art lover, Barcelona has great spots to observe many remarkable artists! From world-wide known artists to lesser known ones, Barcelona has got it all! Among the most famous artists of Barcelona you can find Gaudí, Joan Miro and Picasso. However in recent years Barcelona has greatly developed its street art and graffiti culture, providing a spotlight for some lesser known artists.
Street Art in Barcelona
is not a rare thing, in fact you can see great pieces of art almost all around Barcelona. And if there is one thing you can be certain about. It is that Barcelona has some of the most unique and creative street art you have ever seen. From total abstract to surreal art or even fractal or lunatic, Barcelona definitely has some outstanding and spectacular pieces of art. With that being said, let's start with our top picks...
One of the most remarkable artists of Barcelona is El Pez (Meaning "The Fish" in Spanish), who is vastly recognized by his smiling fish icon.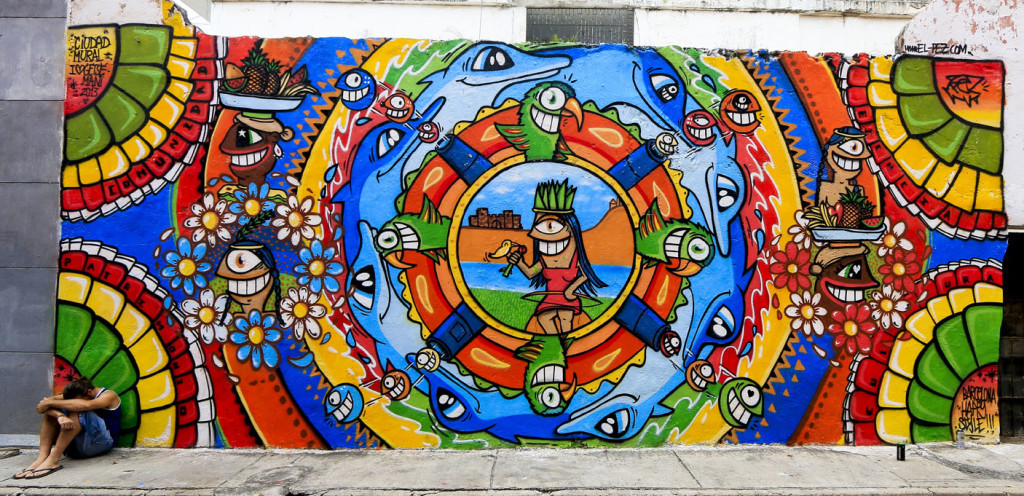 The smiling fish icon can be seen all over Barcelona. El Pez stated that his art is not about expressing anything, but rather for his own enjoyment and for others. The only idea behind his painting is to share and "spread happiness and good vibrations to the people in the streets".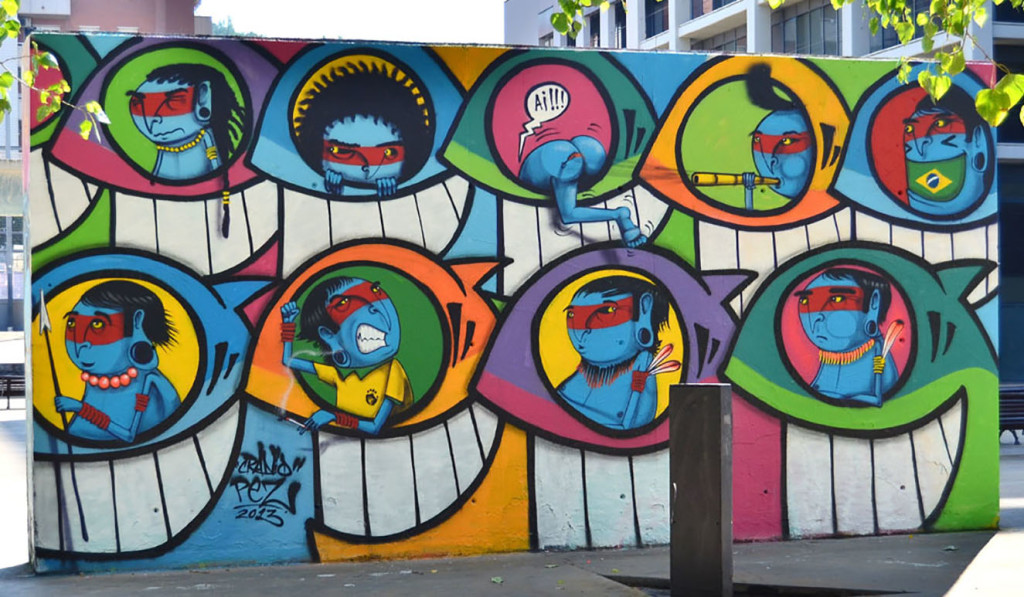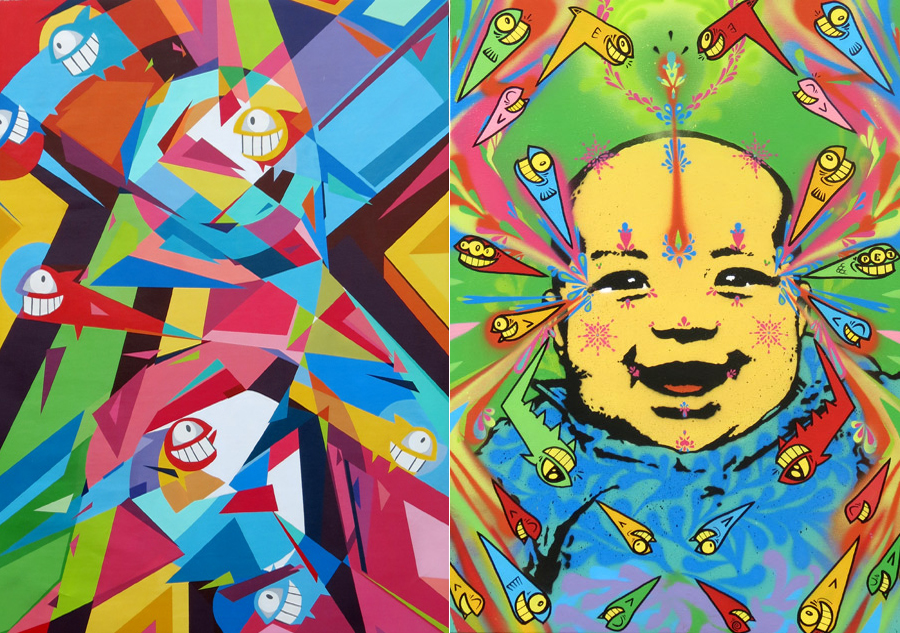 El Pez art, located in Colombia.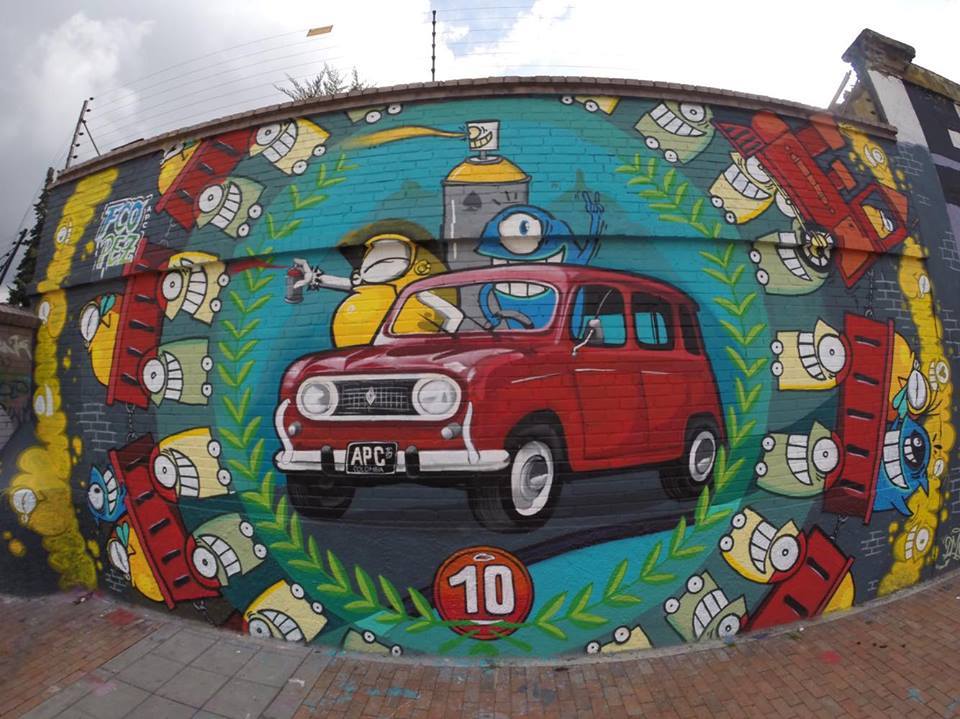 Another terrific piece from El Pez, located in London.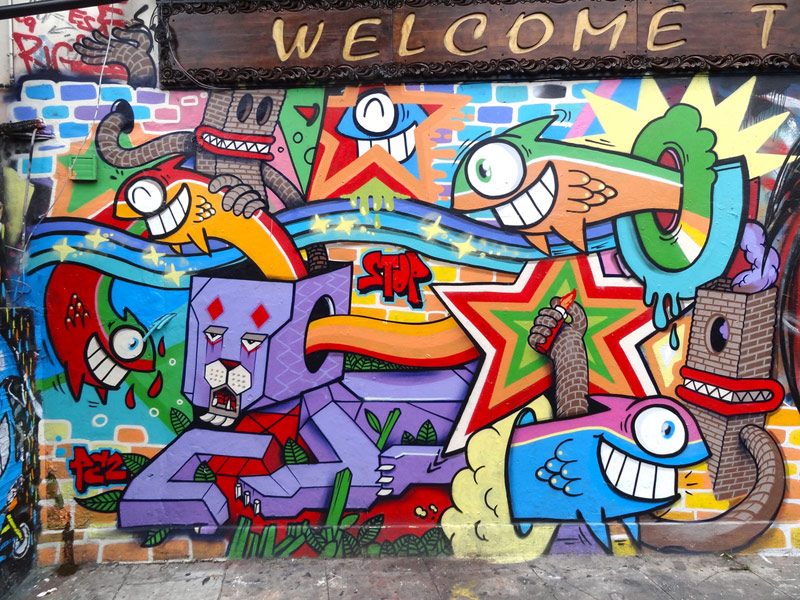 The talented Kram has been painting all over the world, and luckily for us in Barcelona too. Among his art in the street of Barcelona you can also find his painting in the infamous Nevermind bar!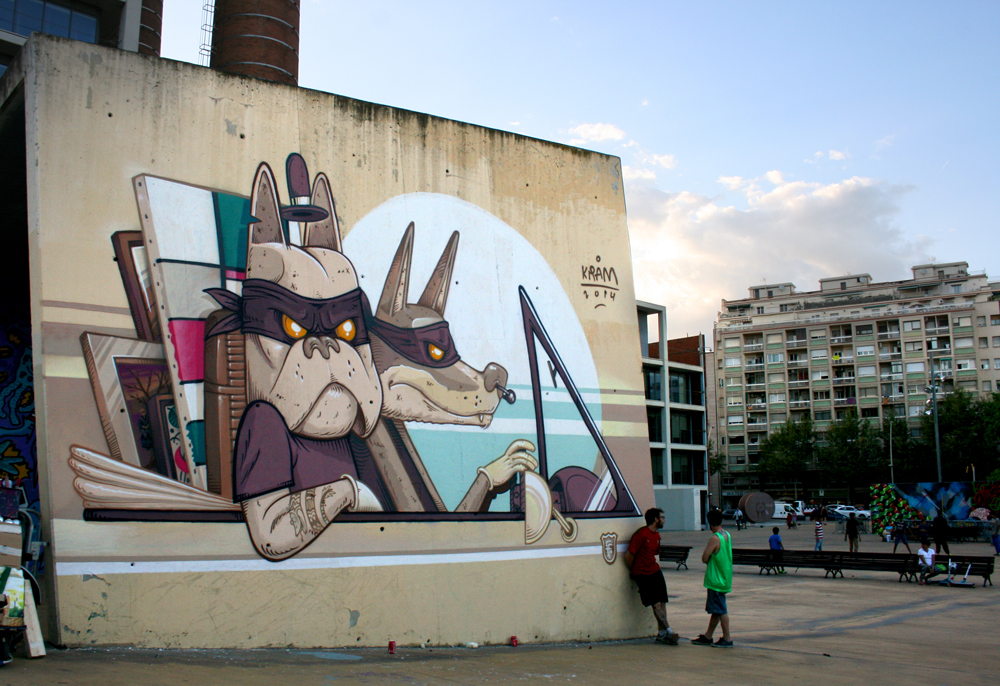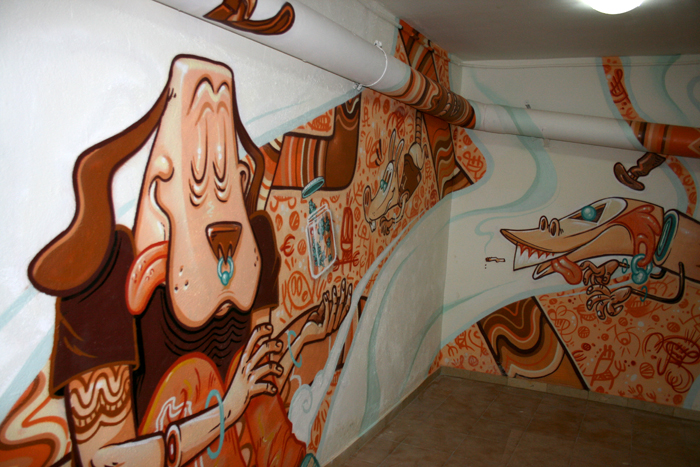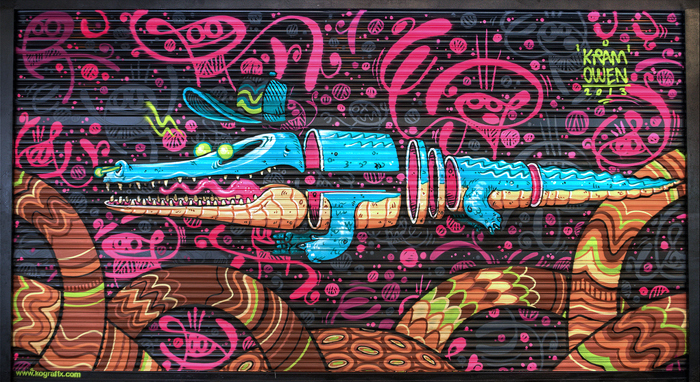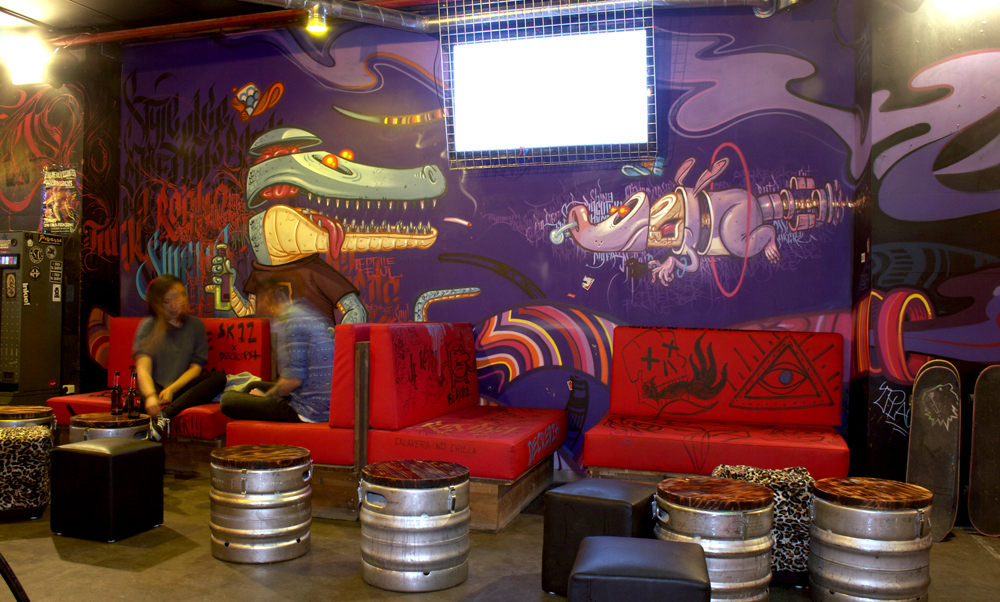 Originally from France, miss Van has outstanding art in Barcelona as well. Creating art somewhat between the bizzare and strange with a slight of a classic touch.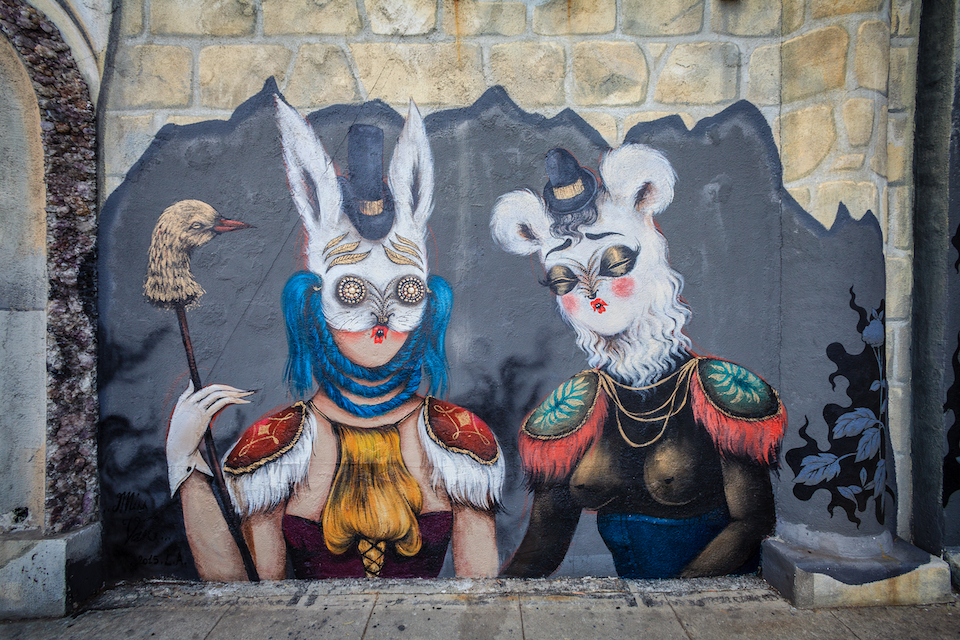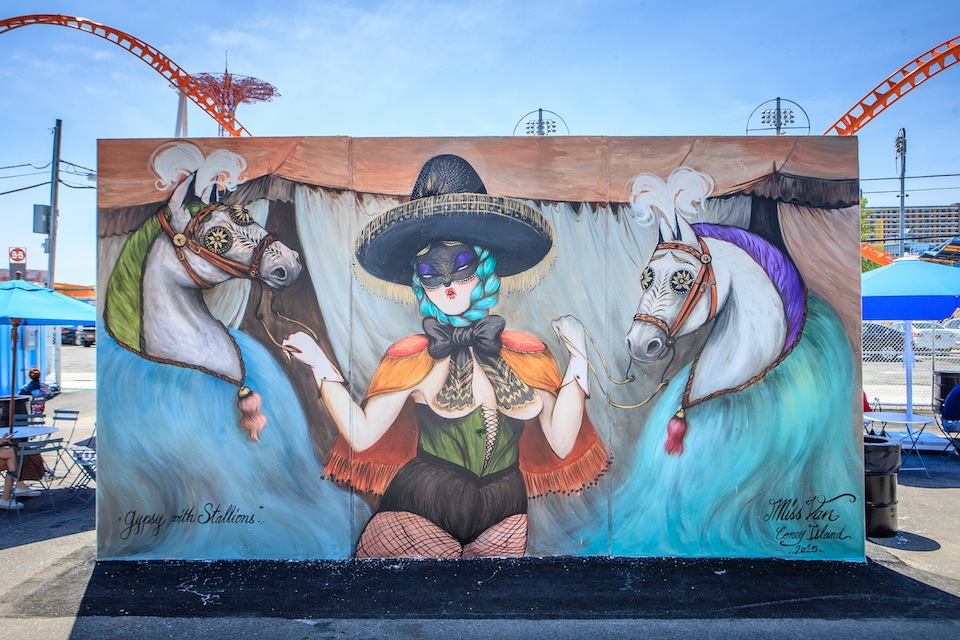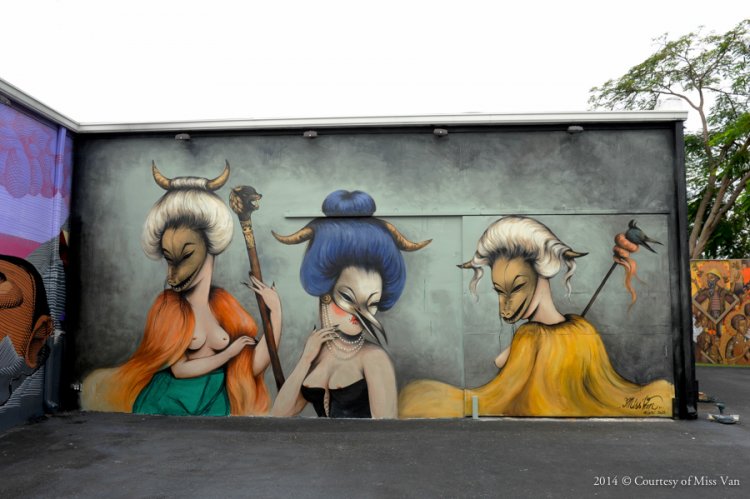 Originally from valencia, his crazy work mainly consist of nude people with somewhat odd additions like animal heads.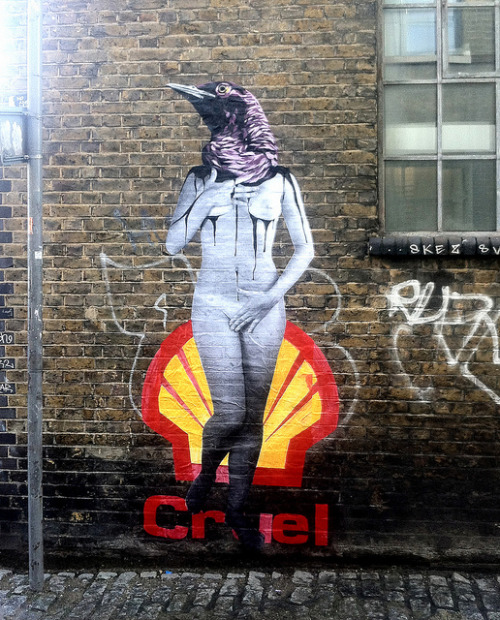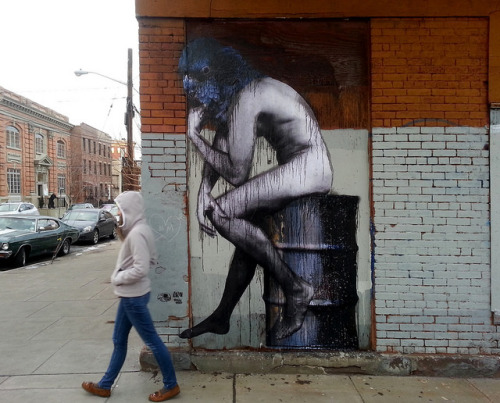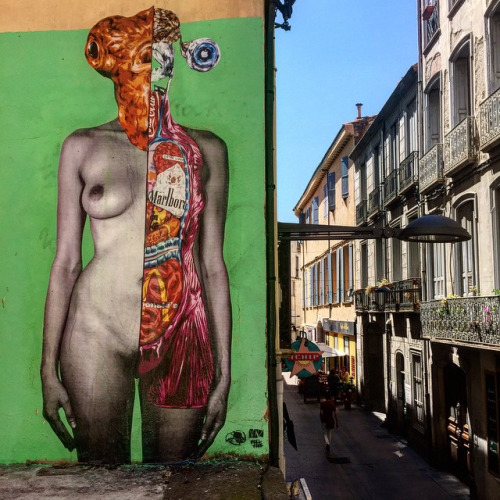 SM172 managed to create extremely distinguished art, as he is painting on almost everything like cars, walls, trash cans, doors and buildings. He usually uses spray as its main color and templates for the shape and figure of his art.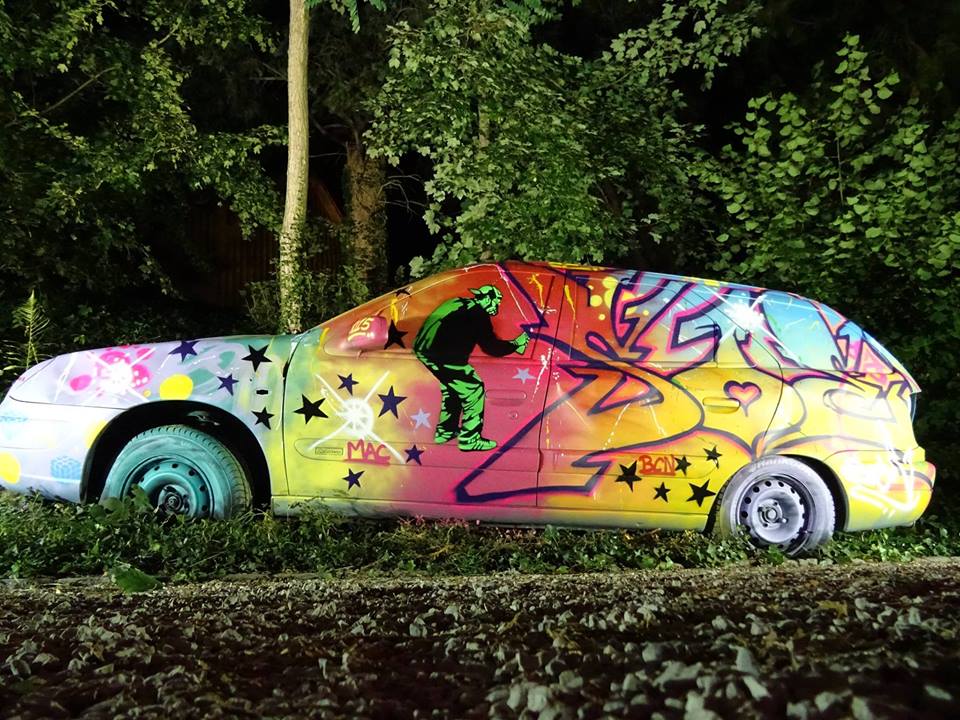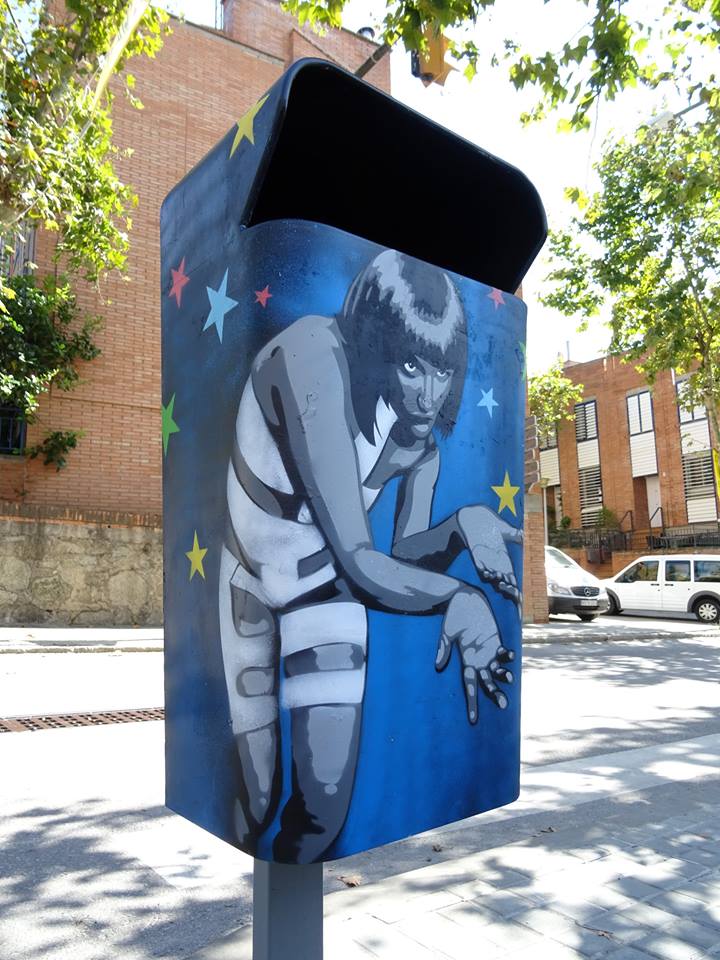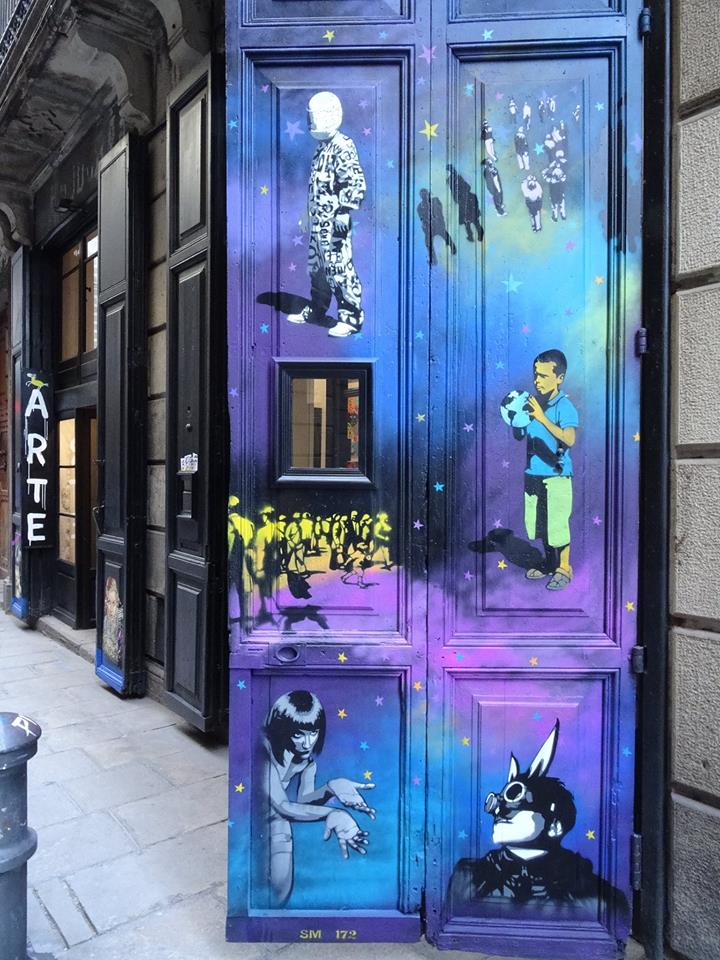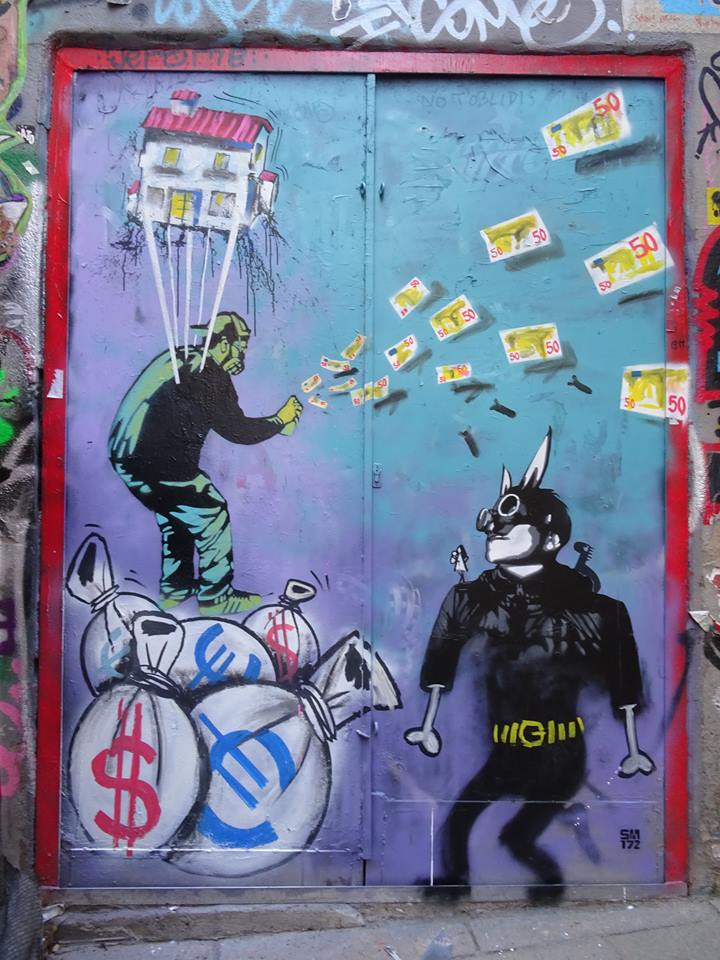 Born in El Raval, J.Loca has some astonishing painting. He was born in 1975 and started his painting career in 1995. We can agree that his paintings are absolutely marvelous!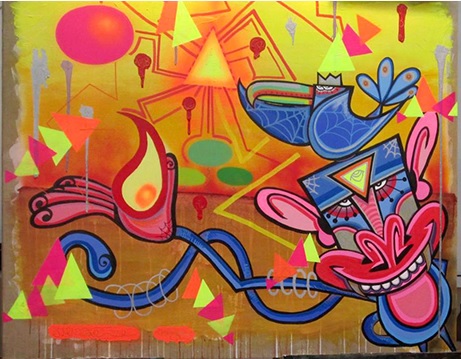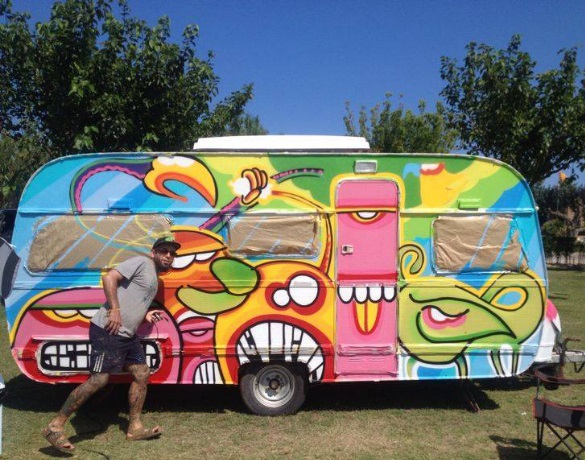 H101 uses straight lines and symmetry in his paintings, scaling from small to large with their sizes. He crafts some interesting pieces of art that messes with the viewer's perception and sense of dimension!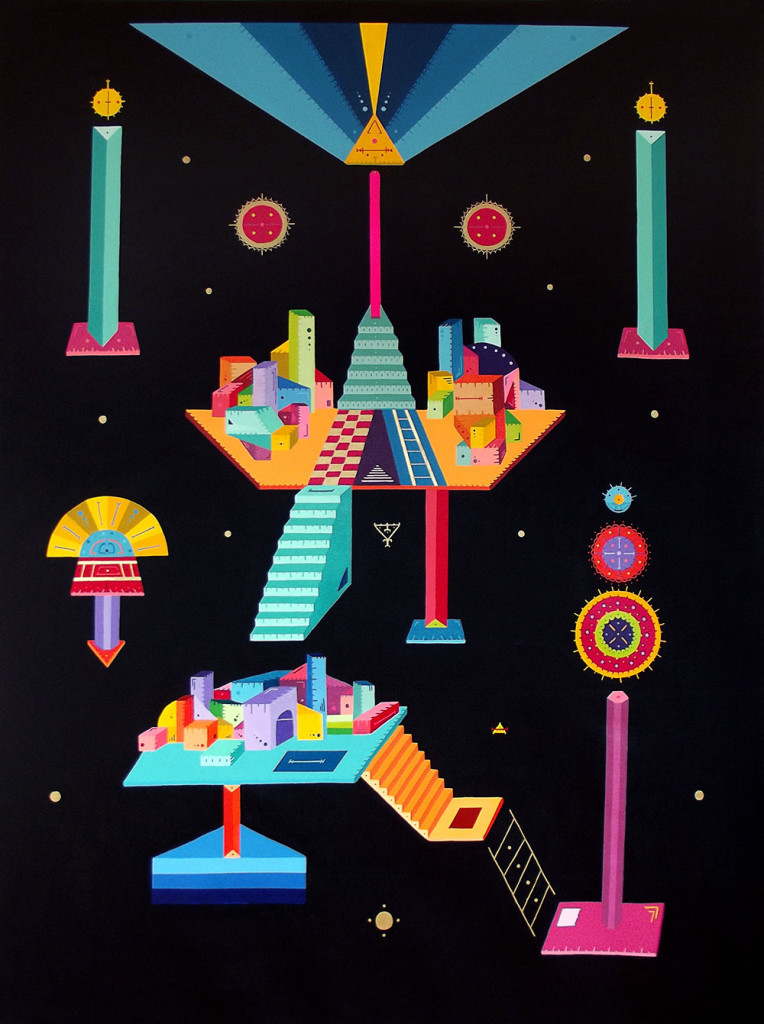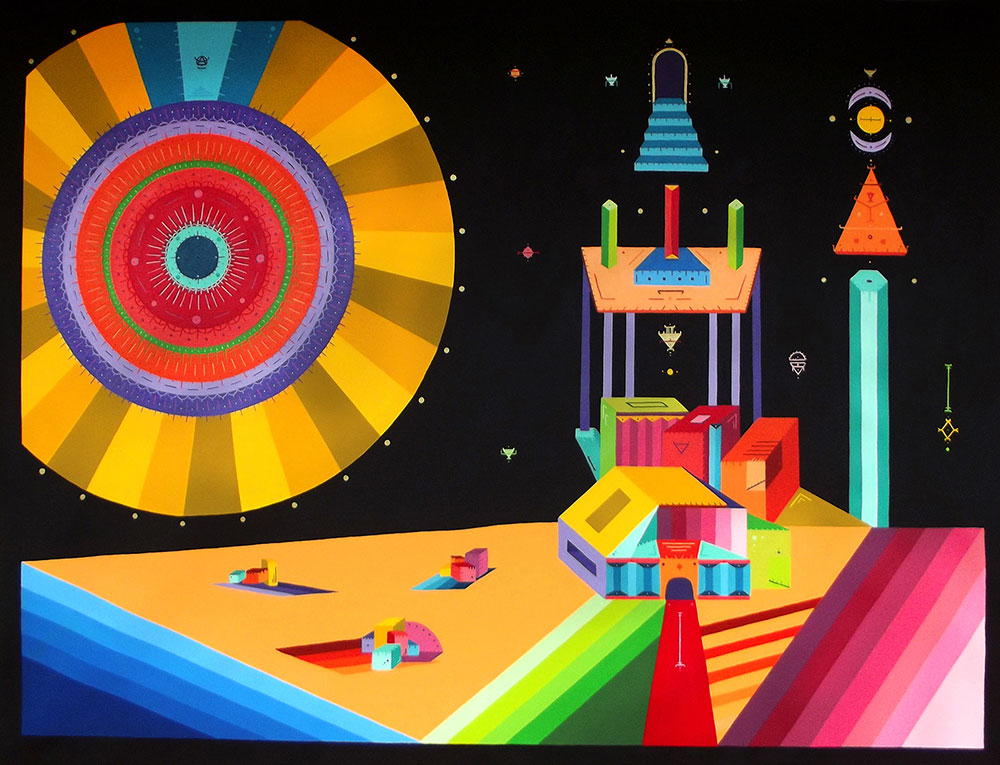 Some artist struggle with containing all of their artwork on one place. Well.. Kenor surely has enough space since he is painting on huge brick walls, buildings and large containers.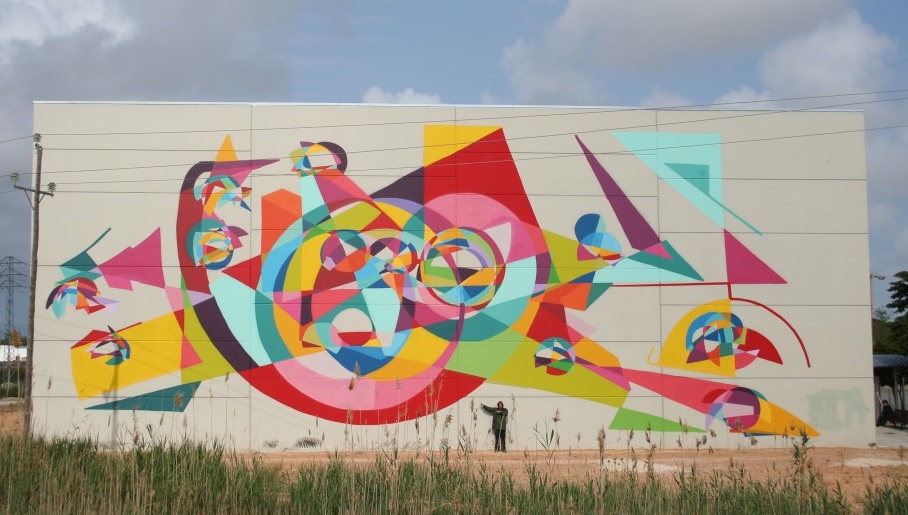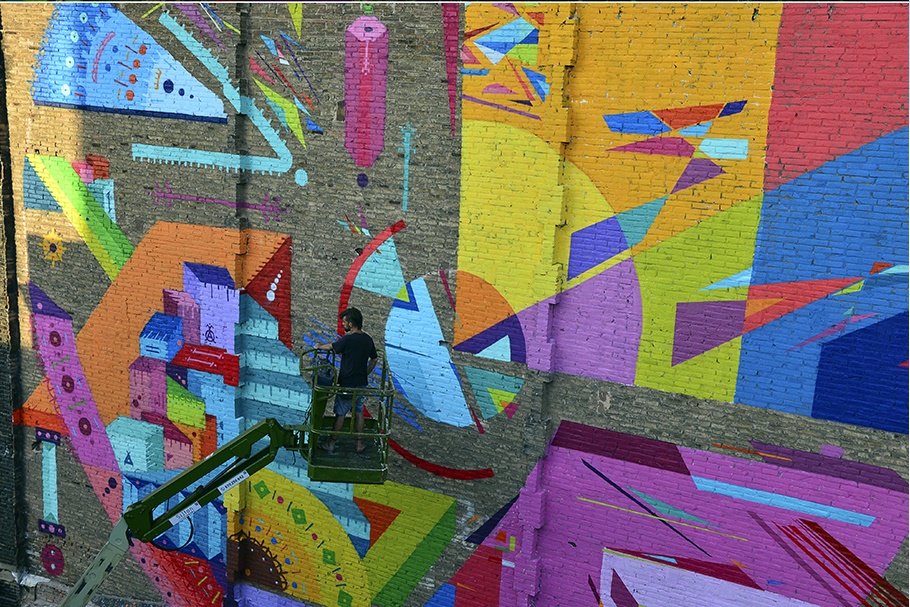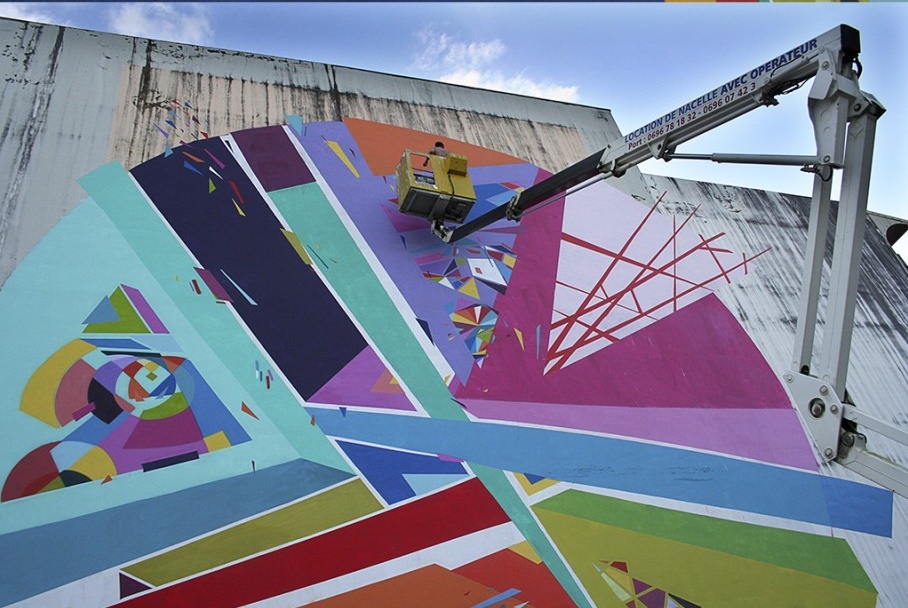 Born in 1990, Debens has made a name for himself as an intriguing atrist who experiments with vairous techniques. His art is truly amazing.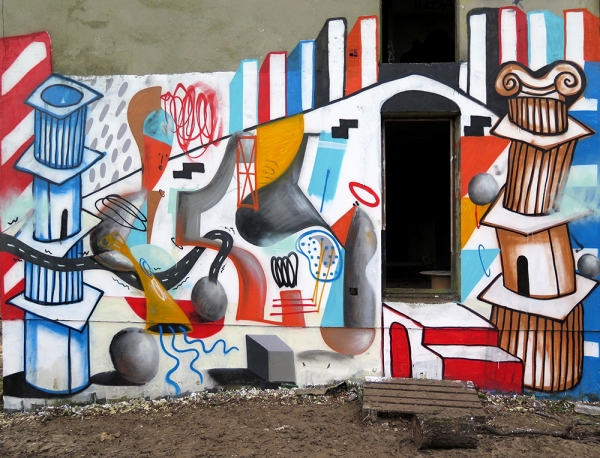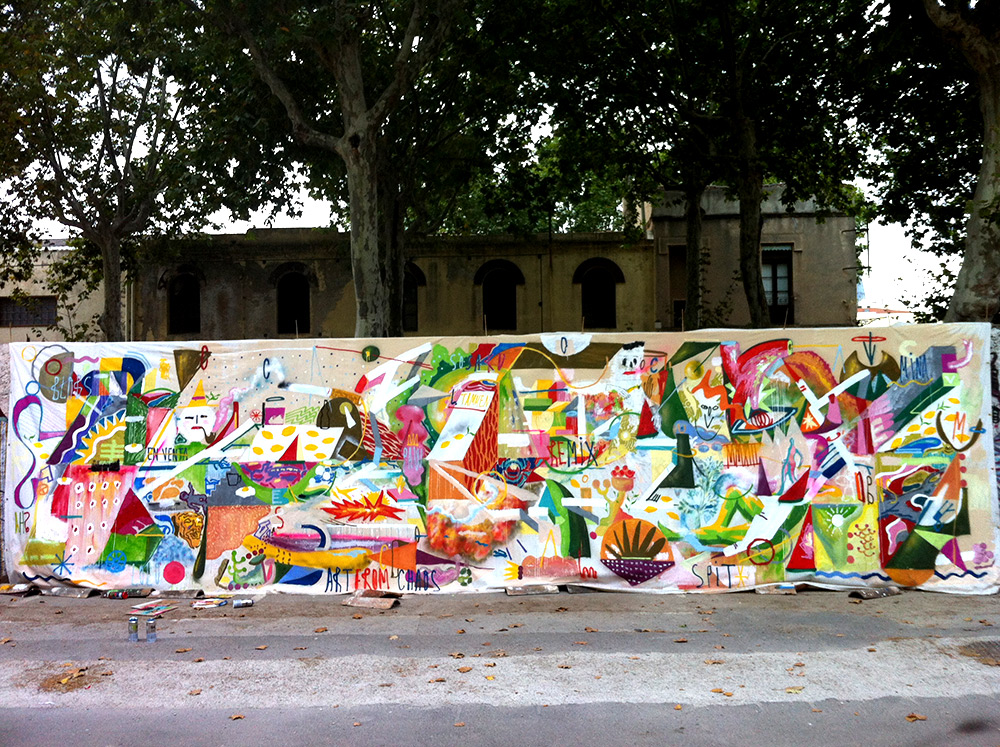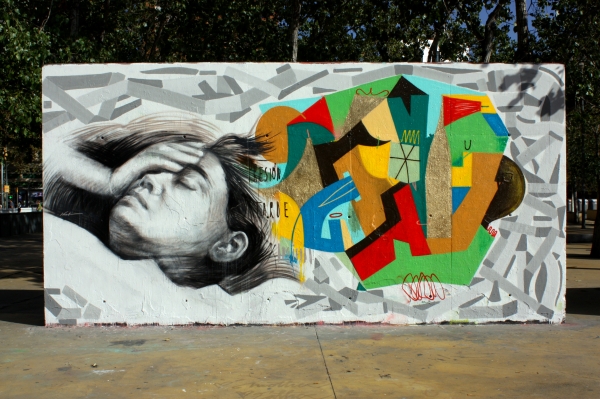 Using brush and intense colors, BToy is now a well respected artists in the street of Barcelona. Creating magnificent art that vary from small walls and doors to large buildings.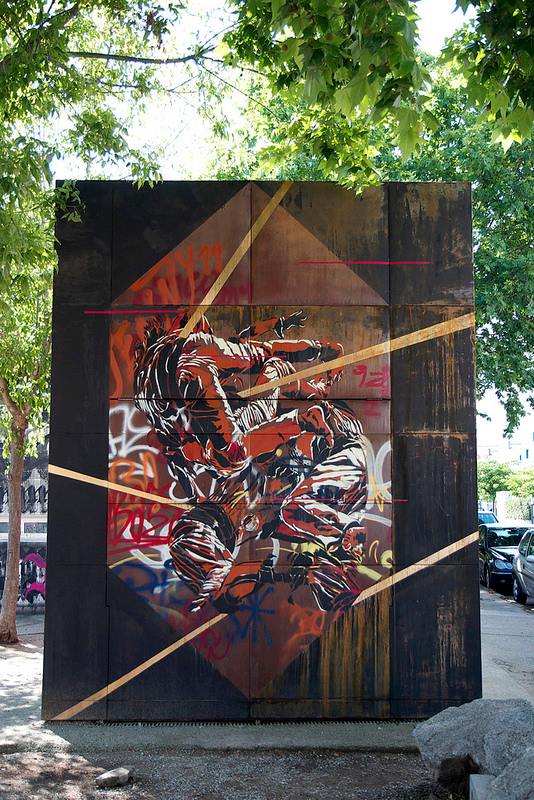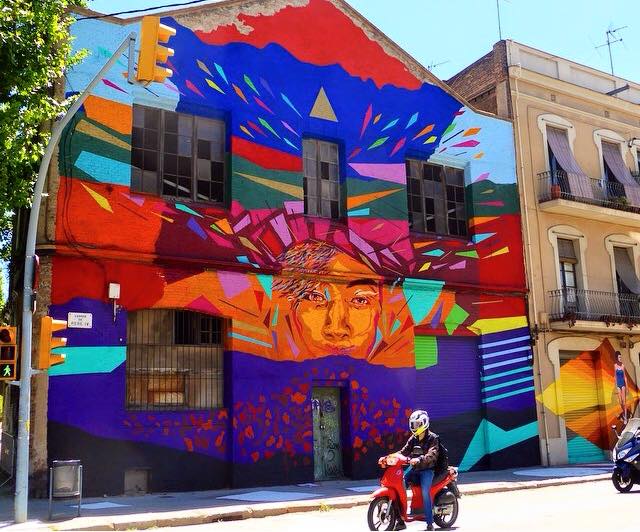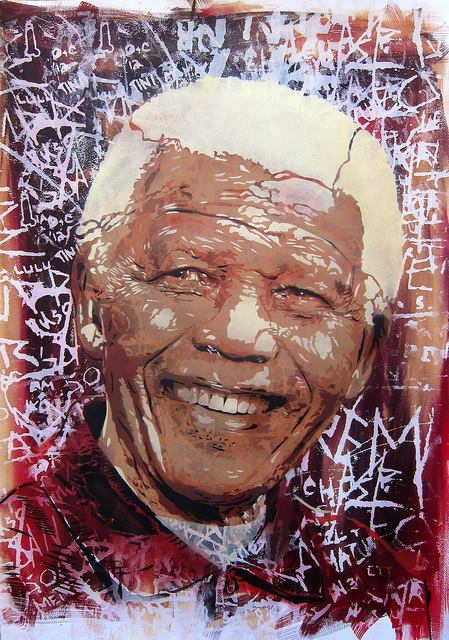 The talented artist, Zosen Bandido, creates abstract and fractal painting on a grand scale! You may even notice him standing near his paintings so you can grasp the huge size of his art.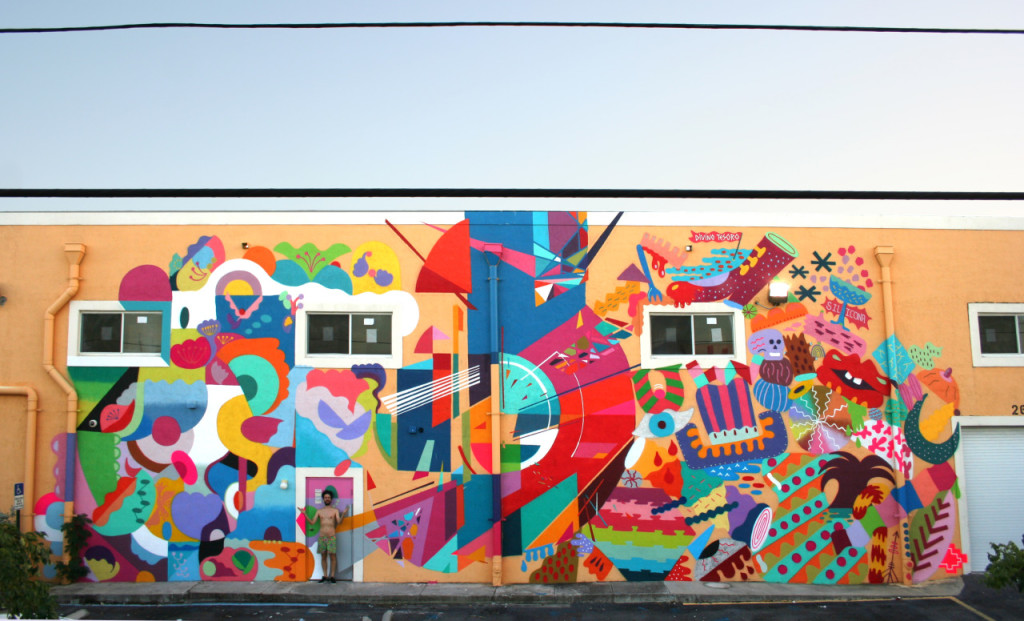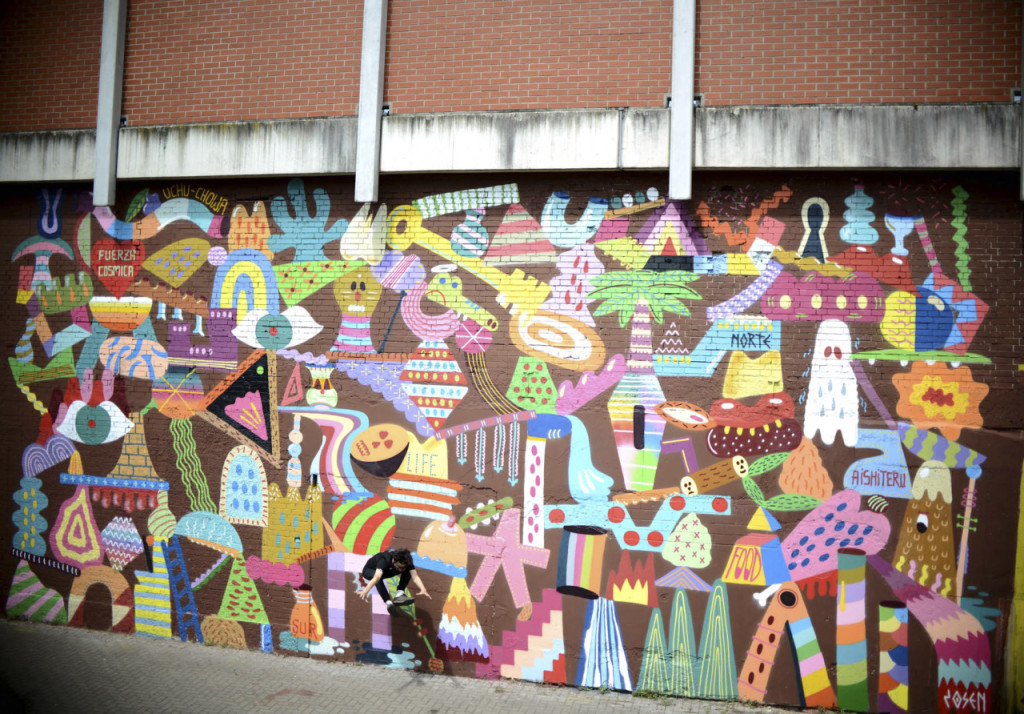 If you enjoyed this blog, and have any questions or suggestions. Feel free to contact us in the comment section below!