SAND SCULPTURES ALONG THE BEACH OF BARCELONA
Sand sculptures along the beach of Barcelona
When visiting Barcelona most tourists tend to spend countless hours walking the streets admiring the beautiful architecture and history that the city has to offer.  What many of them don't know about are these amazing temporary
sand sculptures along the beach of Barcelona.
The sand sculptures along the beach of Barcelona
come in all shapes and sizes as they are build week after week by the local artists of Barcelona. Every weekend they spend their time working on these amazing pieces of art while tourists walk by and tip them for their hard work on the beach where others come to relax.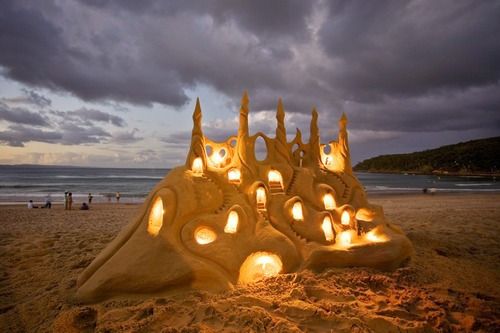 The Build of the sand sculpture above is simply amazing, it might not be as big as other sculptures along the beach but it features some of the most beautiful architecture which you can find around Barcelona. Sculptures like these are usually build by locals during the weekend for the tourists to enjoy.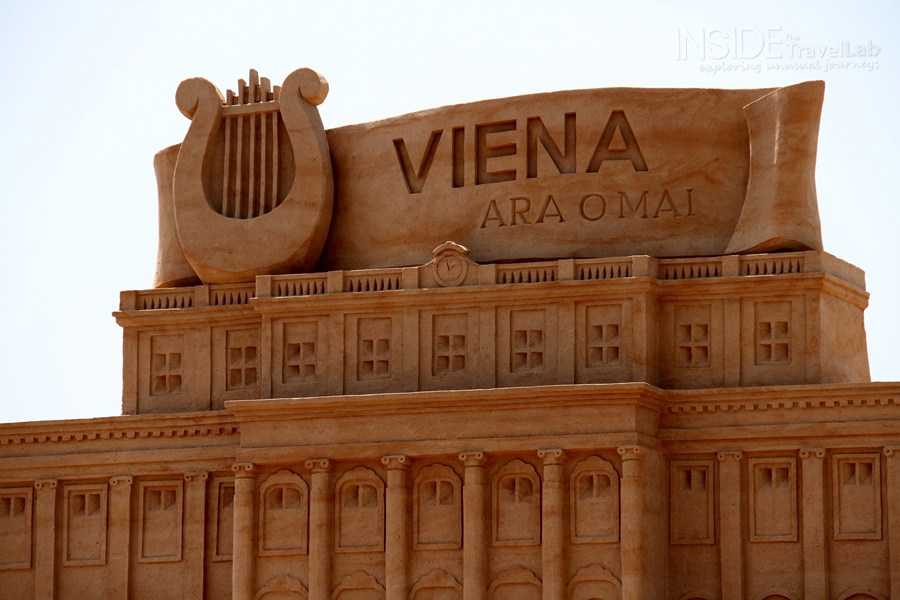 The "sounds in the sand" sculpture is one of the biggest sculptures featured on the beach of Barcelona with its height of 6 meters it is a definitive eye-catcher for people walking past it. The sculpture is based on the "Schönbrunn palace" from Vienna with an orchestra playing in front. To give you an idea of the size of the size of this sand sculpture, here are the builders for scale.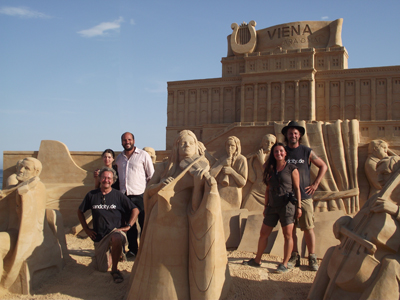 The amount of work that goes into making sand sculptures on this level is incredible. The artists use special tools to be able to create stunning details within the sculptures that continue to amaze people day after day. Making these details can take up hours of work and requires lots of patience as it takes a long time to finish a sculpture from start to finish.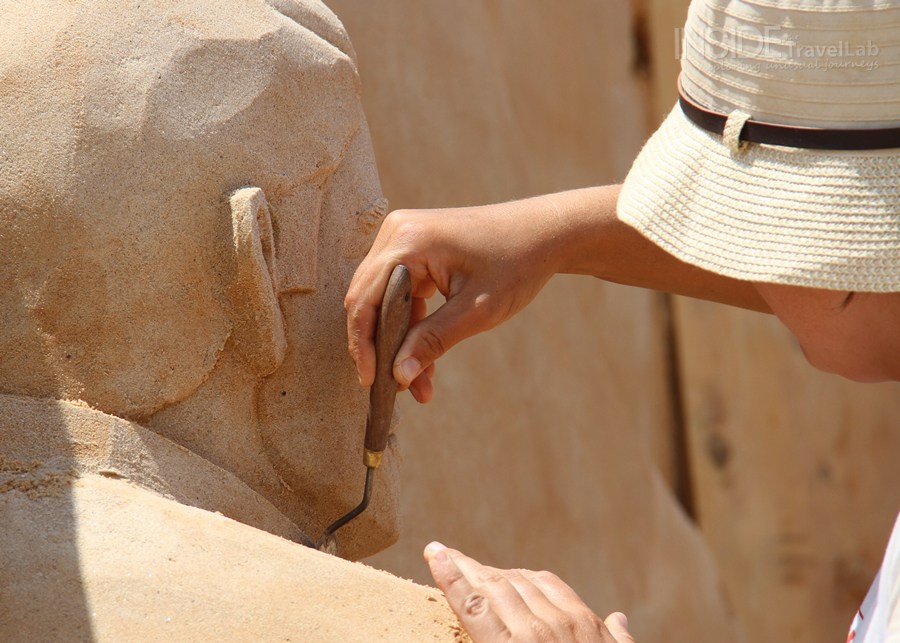 So if you are ever find yourself in Barcelona and are done with walking through the endless streets and feel like spending the rest of the day on the beach or just looking for something different in Barcelona be sure to visit these amazing
sand sculptures along the beach of Barcelona
. And if you feel that you can do better bring your own beach toys and compete with them. The sand sculptures are located on Barceloneta beach. Does the beach attract you but not the art? Then be sure to check our our beach guide to find the
best beaches of Barcelona.
If you visit the sand sculptures and found sculptures you think should be featured in this blog send them in comment section below and you might find them in our blog. Samuel.