Discover Unesco World Heritage Sites In BARCELONA
As you probably know, Barcelona is one of the most distinctive and beautiful cities in Spain. Being part of Catalunya, it has its very own language, cultural background and also a great variety of monuments. But are you aware of the monuments in Barcelona that feature in the prestigious UNESCO World Heritage Sites list? If you don't, this article is for you as I have made an exhaustive list of the Barcelona UNESCO World Heritage Sites! Discover them below!
WORKS OF GAUDI
As you might have guessed, the genius Catalan architect
Antoni Gaudi
is greatly represented in that list. Indeed, the "
Works of Antoni Gaudi
" is what the
UNESCO
uses to refer to seven properties built by the architect Antoni Gaudi in or near Barcelona. These "Works of Gaudi" were added to the
UNESCO World Heritage Sites
to testify to Gaudi's exceptional and unique creative contribution to the development of architecture and building technology in the late 19th and early 20th centuries. Many of those buildings influenced and anticipated the forms and techniques that were relevant to the development of modern construction in the 20th century. The 7 buildins are: Parque Guell, Palau Guell, Casa Mila, Casa Vicens,La Sagrada Familia, Casa Batllo and Crypt in Colonia Guell.
The Park Guell has been a World Heritage Site since 1984 when UNESCO added it to its list of cultural assets. This is one of the most beautiful icons of the city of Barcelona. Located in the upper part of the city, you can enjoy literally wonderful views of Barcelona while walking in a park surrounded by a modernist works.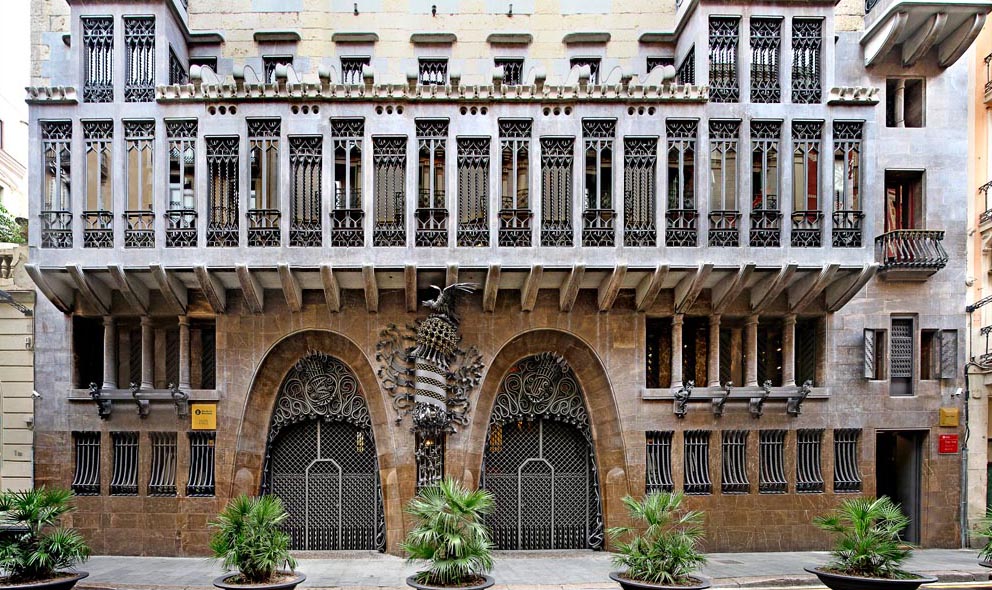 The Palau Guell was inscribed on UNESCO's World Heritage Sites list in 1986. At the time of its construction, it was among the most luxurious buildings in Barcelona.This town house located in the center of Barcelona was designed by Gaudi between 1886 and 1889. However, the inside decoration and furnishings were finished later on.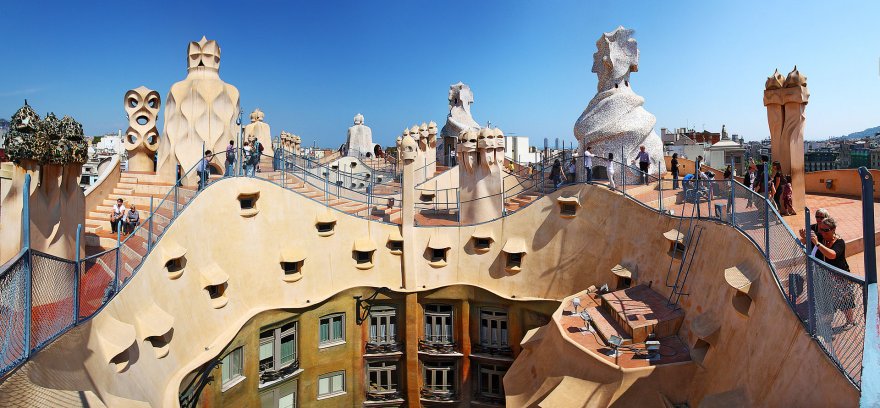 La Pedrera or Casa Mila is one of the most imaginative and creative works that Gaudi has accomplished. Located in Passeig de Gracia, Barcelona's main boulevard, this building was commissioned by the Mila Family after Gaudi had encountered great success with its previous work on Casa Batllo. It was declared a World Heritage Site in 1984.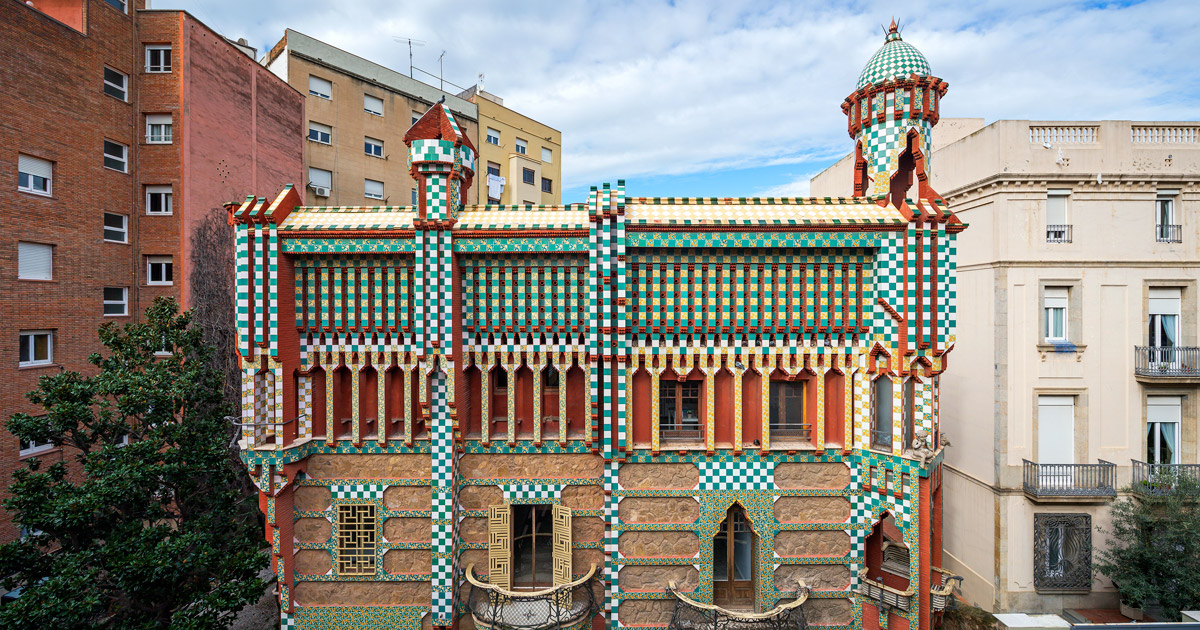 Casa Vicens is a family residence in Barcelona designed by Antoni Gaudi and built for industrialist Manuel Vicens i Montaner. It was Gaudi's first project for a private house. It is located number 24 , Carrer Carolines and was a summer residence with a garden and fountain.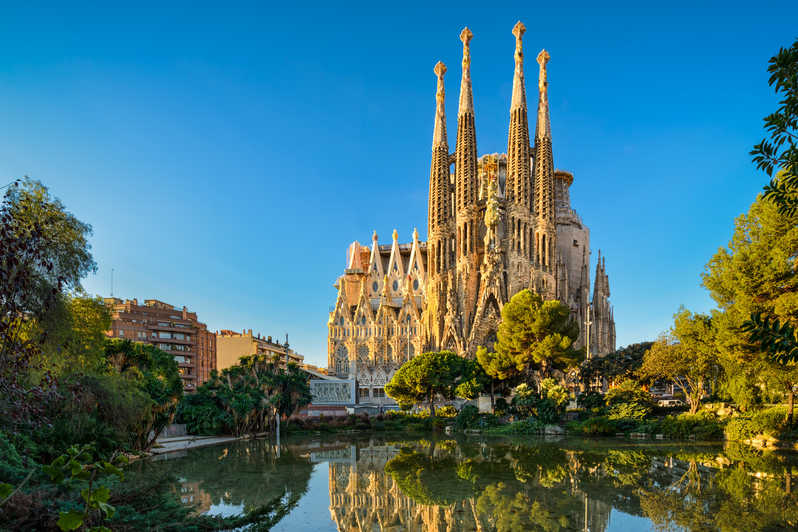 The church of the Sagrada Familia is Spain's most visited landmark and was inscribed on the World Heritage list in 2005. It has the particularity of being the world's only major church currently under construction! It is Gaudi's most important and ambitious work. At the beginning, Gaudi thought it would take 10 year to build it, but it has been 132 years that the first stone of the great church of the Sagrada Familia was laid and it is still under construction!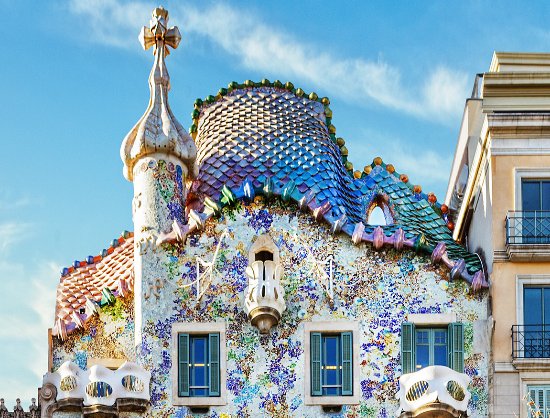 The Casa Batllo is the result of the renovation of a building at number 43, Passeig de Gracia. That work belongs to the world's architectural legacy and is part of Gaudi's massive contribution to Catalan architecture. Together with the ideas of the architect Jujol, Gaudi made the project into an exceptional example of the refurbishment of a dwelling.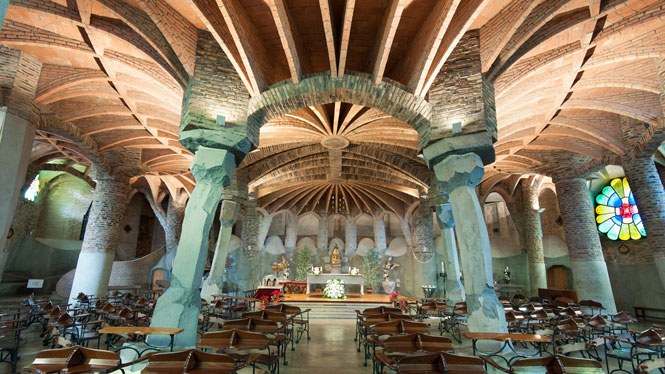 Located near Barcelona in the village of Santa Coloma de Cervello, the crypt of the church at the Colonia Guell was classified by UNESCO as a World Heritage Site in 2005. Antoni Gaudi undertook this work as a testing-ground for the future construction of the Sagrada Familia. As he has said on many occasions, this was an experiment in social engineering. For the first time, Gaudi used parabolic arches incorporating Catalan vaults and a revolutionary load-bearing system. If you want to learn more about Gaudi, check out our
Gaudi guide
!
NON-GAUDI RELATED WORLD HERITAGE SITES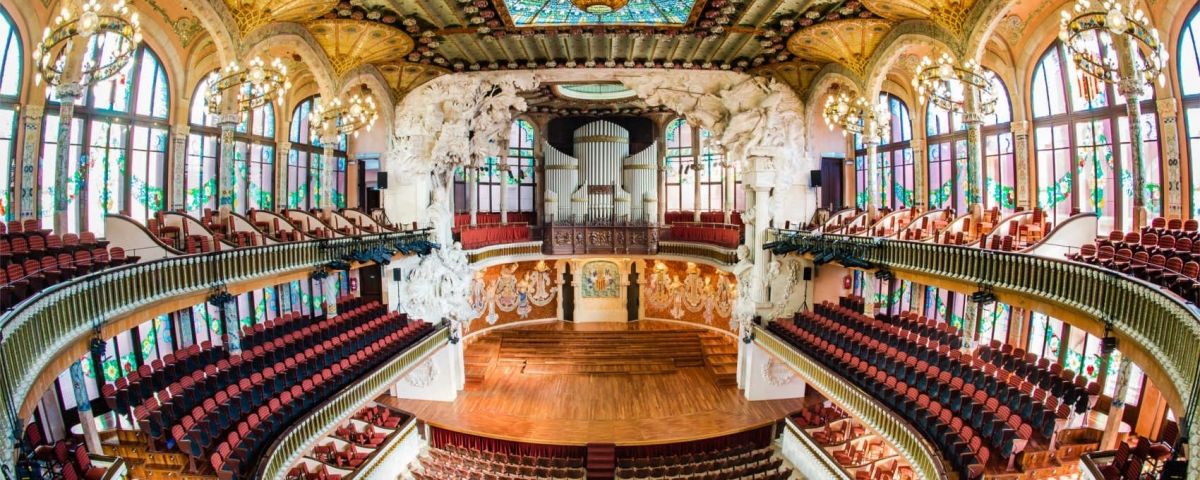 This work from the modernist architect Lluis Domenech i Montaner is one of the world's leading concert halls. It was inscribed on UNESCO's World Heritage List in 1997 for its aesthetic and architectural value as well as its status as a historic landmark. Originally, this artistic wonder was only devoted to music. Nowadays, it concerns itself with culture,social events and business.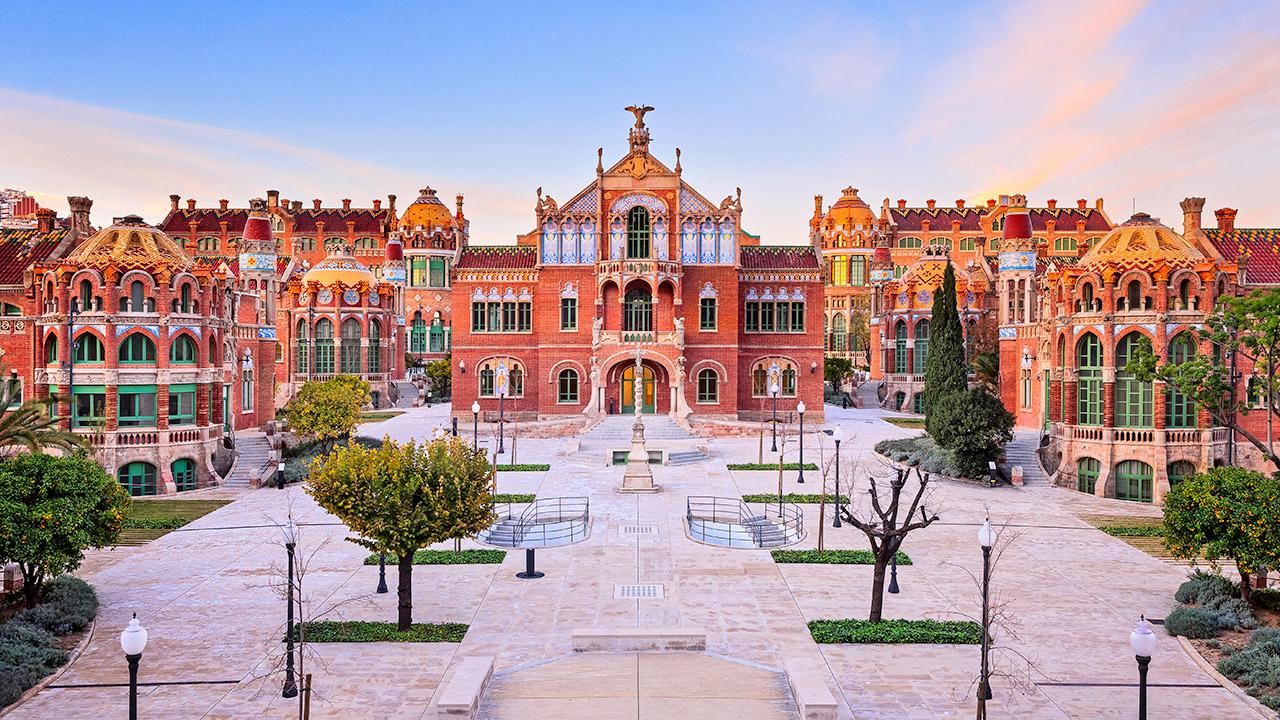 Also designed by the architect
Lluis Domenech i Montaner
, this building was inscribed on UNESCO's World Heritage List in 1997. For its 600th anniversary in 2001, it received the Catalan government's Gold Medal. That is it for the UNESCO World Heritage Sites in Barcelona! Have you ever visited one of them and what did you think of them? Feel free to share your thoughts in the comments section below! Cheers, Remi