English Speaking Doctors All Under One Roof: Convenient!
Did you just
move to Barcelona
or are you planning to move to the Mediterranean city? If so, then
English healthcare services
in Barcelona are probably right up your ally. I mean, have you ever wondered how the health care system works here? It's basically a two tiered system, with  both public and private routes available. For newcomers to the city, and especially people who would need to communicate with their doctor in English, we highly suggest private health care coverage for your family. Receiving medical assistance in English is not too common, so if it's important to you you would normally need to find hunt around for the appropriate doctor. We're going to share a gem of a tip with you and tell you about a great center in Barcelona that offers tons of medical services in English! Turó Park Medical Center (TPMC) is where you should go it you're looking for English speaking doctors and great variety of different services. They have a multilingual team, offering services such as a Family Doctors, Paediatricians, Dentists, Infectious Diseases and Travel Medicine, Oral and Maxillofacial Surgery, Orthodontists and even Speech Therapy. Below we will tell you exactly about these services, which doctor provides them and what languages they speak. Continue reading to meet the international team of TPMC!

Family Doctor
If you have a family then you know that having a general family doctor is important. Dr. Victoria Howe is waiting for you! She is the family doctor of TPMC, devoted to comprehensive health care for the individual and family across all ages, genders, diseases, and parts of the body. She obtains knowledge of her patients in the context of their family and community. She also is specialised in women's health, focusing on primary care for women. Besides speaking English, she is also fluent in Spanish, Catalan and fair in French and Italian. So you don't have to worry about being misunderstood. A first visit with Dr. Howe is 90/120€.
Pediatrician
Do you have children? Then the pediatrician is necessary. Dr María Dolores Terradas is the pediatrician at TPMC. She doesn't only care a lot about children, she also understands cultural differences and particular circumstances in a family. For everything related to the health, growth or development of a child, you can go to the pediatrician. With Dr. Terradas we can guarantee you that your child will feel relaxed, and as parent you can share your doubts and questions without any rush. A first visit with Dr. Terradas is 70€
Dentist
Everyone needs a dentist, but most people find it difficult to find the right dentist. In particular when you are in another country and city. If you're looking for a good dentist in Barcelona who is not only taking care of your teeth very well, but also speaks English, than you should go visit dr. Patricia Filippi (fluent in English, Spanish and Catalan) or dr. Allan Smelt (speaks English, French, Dutch, German, Spanish and Catalan). They focus on the prevention and treatment of diseases that affect your teeth and the rest of your mouth (tongue, cheeks etc.). You'll have no worries about your teeth when you are under the wings of dr. Filippi or dr. Smelt! A first visit with Dr. P Filippi or Dr. A Smelt is 70€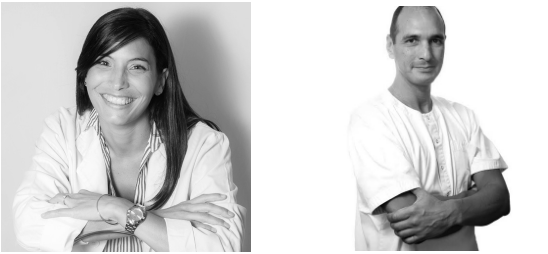 Infectious Diseases and Travel Medicine
Are you a lover of traveling like us? Than we highly suggest to meet up with dr. Ambrosioni, specialized in Infectious Diseases and Travel Medicine. If you're planning to travel to a developing country or the tropics, you are at a risk of infectious diseases. Therefore we want to recommend a visit with dr. Ambrosioni at least two weeks before you leave for a pre-travel consultation. Oh wait, you don't speak Spanish? Do not panic. Dr Ambrosioni speaks, as all the other doctors,  English. A first visit with Dr. J Ambrosioni is 70€
Oral, Maxillofacial Surgery and ENT Specialist
Having health problems around the area of your head? Do not hesitate to contact dr. Alejandro Mazarro, specialized in Oral and Maxillofacial Surgery. Sounds complicated right? Let's just say that dr. Mazarro knows everything about the parts around your head: neck, face, jaws or mouth. Besides, he speaks fluently Spanish, Catalan, French and English. For ear, nose and throat problems you can go to dr. Eduardo Lehrer, he is a specialist in these parts of the body. Dr Lehrer speaks fluently in English, Spanish and Catalan. A first visit with Dr. A Mazarro or Dr. E Lehrer is 120€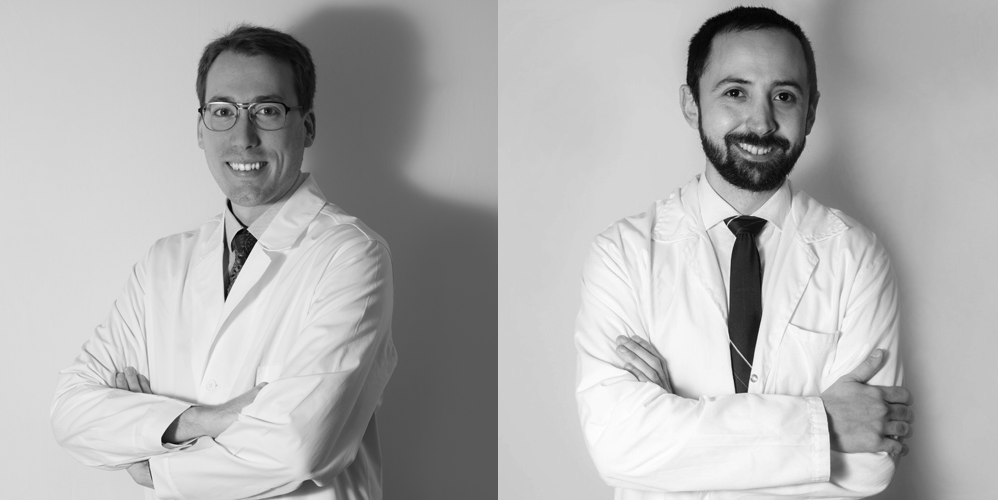 Aesthetic Medicine, Facial Cosmetic Surgery and Dermatology
Dr. Alejandro Mazarro also stands at your service as a specialist in Aesthetic Medicine and Facial Cosmetic Surgery. If you want to improve the quality of your skin, you might consider to meet dr. Mazarro. A better quality skin, might even improve the quality of your life, your psychological well being and social function. Furthermore, TPMC offers dermatology related services. They are specialized in dealing with the skin, hair, nails and its diseases. Whether you want to do a visit for medical or cosmetic problems, at TPMC you can come for both problems. A first visit with Dr Mazarro for Aesthetic Medicine and Facial Cosmetic Surgery is FREE
Orthodontist
Besides being the owner of TPMC, dr. Madeleine Smit is also an orthodontist. Dr Smit speaks English, Dutch, French and Spanish. She is a dental specialist focusing on the diagnosis and treatment of improper bites and un-aligned teeth. If you have children as young as 7 you might be interested in her service, because children of this age need to be routinely examined to prevent any trouble with their teeth when they get older. Not only the younger ones, but also the adults can be treated. So don't hesitate to do a visit for yourself, you never know! A first visit with Dr Madeleine Smit is 70€
Speech Therapy
TPMC also offers speech therapy. They have a speech pathologist, Sofia Zelou, who treats speech, language and voice disorders. Besides, she is specialized in swallowing disorders caused by brain damages or neurological injuries. You can visit Sofia for both your child and yourself, she works with both. The treatment sessions are held in the languages she speaks: Spanish, Catalan, English and Greek. A first visit with Sofia Zelou is 50€
How about insurance?
No matter what doctor you choose to go to, you will get 80-90% reimbursed with the following insurance policies: ADESLAS Pymes Reembolso AEGON Salud Reembolso ALLIANZ Saludo Reembolso ASEFA salud Top (y TOP Familia) ASISA Integral AXA Optima Plus CIGNA Global CIGNA Saludo Blue / Gold DKV Mundisalud, Top Health y Residentes MediaFIATC Salud RACC Seguros Elección SANITAS Mas, Premium y Blue MAPFRE Salud Reembolso
---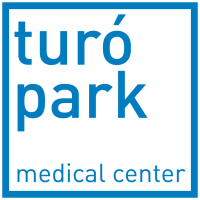 As you see, Turó Park Medical Center offers an ever lasting long list of services with doctors being able to speak many languages. Don't hesitate to contact TPMC for a consult, you can easily 
book an appointment
 on their website. How is your experience with English Healthcare Services in Barcelona? We'd love to hear about your experiences or recommendations in the comments!