English-Speaking Services in Barcelona
If you live in Barcelona without speaking a word of Spanish or not enough for people to understand what you mean in certain circumstances, this article gathers some
English-speaking services
that may be very useful for you! Sometimes it is really hard to find people who speak English when you need some but don't worry, we are here to help you. For you, we searched and found some
English-speaking services in Barcelona
!
Doctors
Wherever you are in your home country or abroad, you may be sick or need someone to talk to or even have teeth problems. This is not the best place to spend your time in but sometimes you just have to.
General practicians
Doctor Steven Joseph (an
English doctor
) opened this center in January 2005 to help the
English-speaking community in Barcelona
. Here, they offer a wide range of medical care (general practice, mental health, chiropractic services, body health checkups…).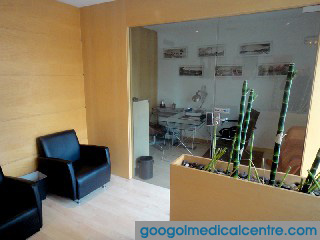 Bonus: Skype Consultations are offered!
Where?
Gran Vía Carles III, 37-39, 08028 Barcelona
Therapists
This is a multidisciplinary group of qualified mental health and personal developments specialists founded by Doctor Jill Jenkins. They offer services for everybody (children, adults, couples, families) including schools and business.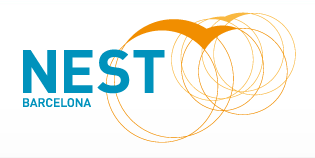 Where? Each Nest member has his/her own private practice office and contact information, look at the website at "
Find your Therapist
"
They offer the services of a
native English-speaking therapist
(Leigh Matthews) face to face or on Skype if you are not in Barcelona. She has more than 10 years of experience as a Psychologist and Supervisor of psychologists-in-training.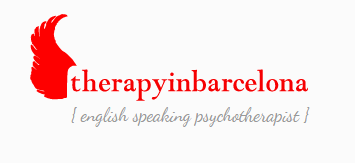 Where?
c/Paris 154, 08036 Barcelona
Dentists
In that international and modern dental clinic located in Eixample, the staff speak Spanish, German and English. They do general dentistry as well as implants, metal-free treatments, teeth whitening, and orthodontics.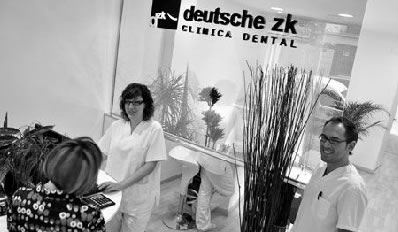 Where?
c/Consell de Cent 249, 08011 Barcelona
Pharmacies
If you have a problem and need to go to the pharmacy, you probably would have to explain it clearly in order to get the medication you need.
It is located in the center of Barcelona. It specializes in medicines, natural products and treatments, cosmetics and beauty products.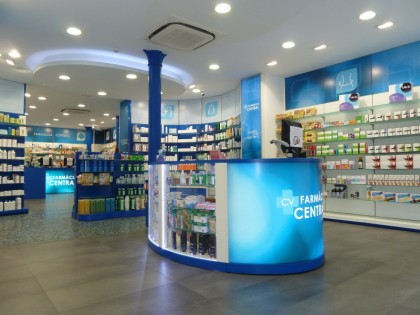 Where?
c/Via Laietana 40, 08003 Barcelona
This pharmacy located in Eixample is open 24/24 and provide everything you would need.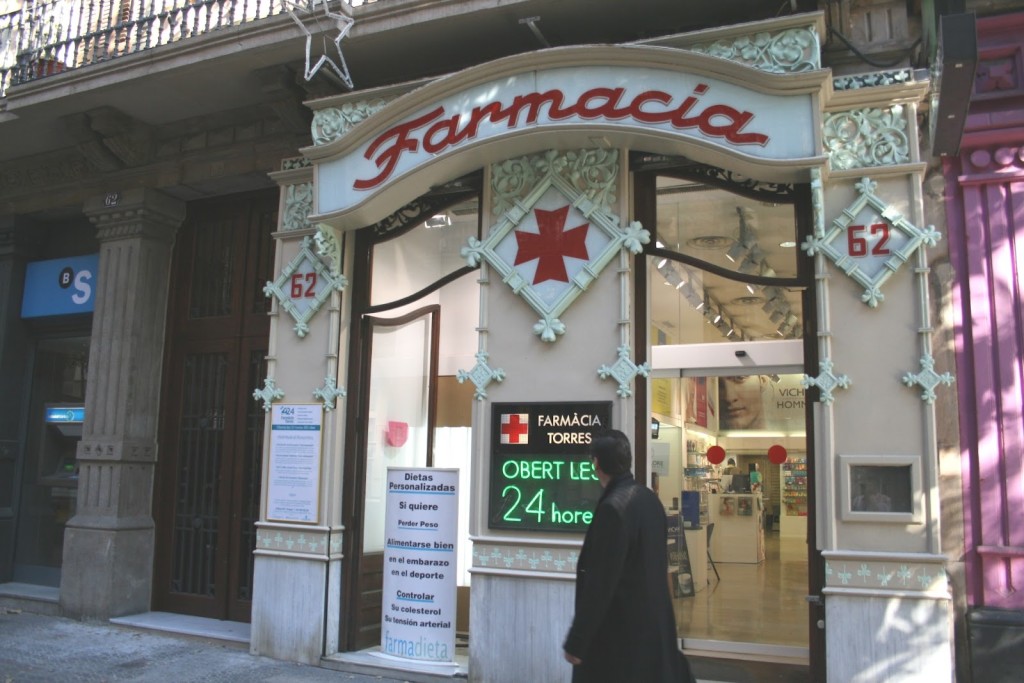 Where?
c/Aribau 62, 08011 Barcelona
Farmacia Clapes Antoja
This one is also open 24/24 and is located in the heart of the city, on La Rambla.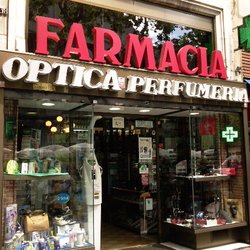 Where?
c/La Rambla 98, 08002 Barcelona
Locksmiths
We already have an
entire article
dedicated to the
English-speaking locksmiths in Barcelona
, just take a look at it if you need a locksmith!
Driving schools
This driving school may be very useful to you if you want to pass your driving test in Spain while you come from a non-European Union country. It is even better to choose this school if you want to learn fast because they offer intensive courses.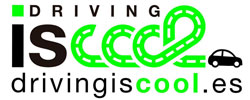 Where?
Carrer de Lepant 325, 08025 Barcelona
Driving BCN driving school instructors
teach in English
as well as in Spanish or Catalan: everyone is welcome there. You can either go to the place or practice the exams online from home (very convenient if you have a constraining/binding timetable). Concerning the practical part, the instructor (still an English speaker) and you will drive around the six different exams areas in Barcelona (as many lessons as you want, no minimum).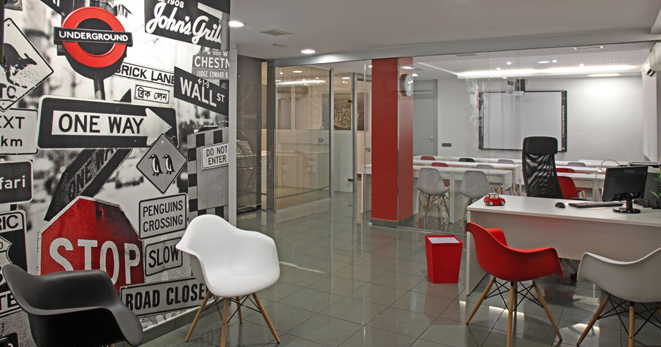 Where?
c/Via Augusta, 257-267 planta baja, local 3, 08017 Barcelona
Beauty
Sometimes you just terribly want someone to take care of you… Hair, Make up, Nails... Here are good addresses for you!
Hairdressers
It's already enough hard to trust a hairdresser with your hair so what about trusting a hairdresser that does not really understand everything you ask? You'll find an entire article about
English-speaking hairdressers in Barcelona
on our website but if you want more, here they are:
The team of this
international hair salon
located in "el Born" speaks perfect English (the memebers were trained in the UK), love their work and have the skills to satisfy your needs.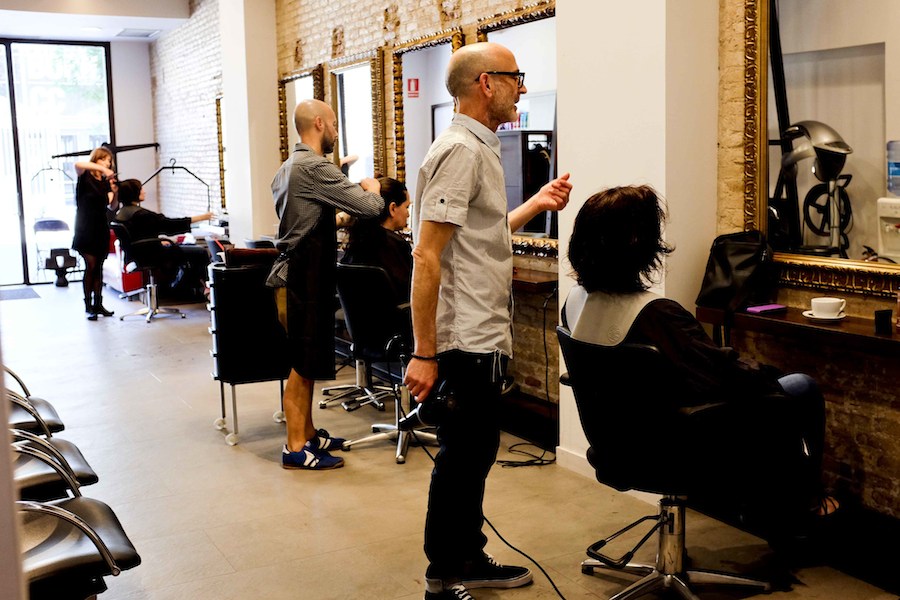 Bonus: Student discounts on Tuesday and Wednesday!
Where?
c/Ribera 6, 08003 Barcelona
This salon has a highly qualified and creative team who will take care of your hair by using latest technologies and best products to offer you a personalized and high quality service.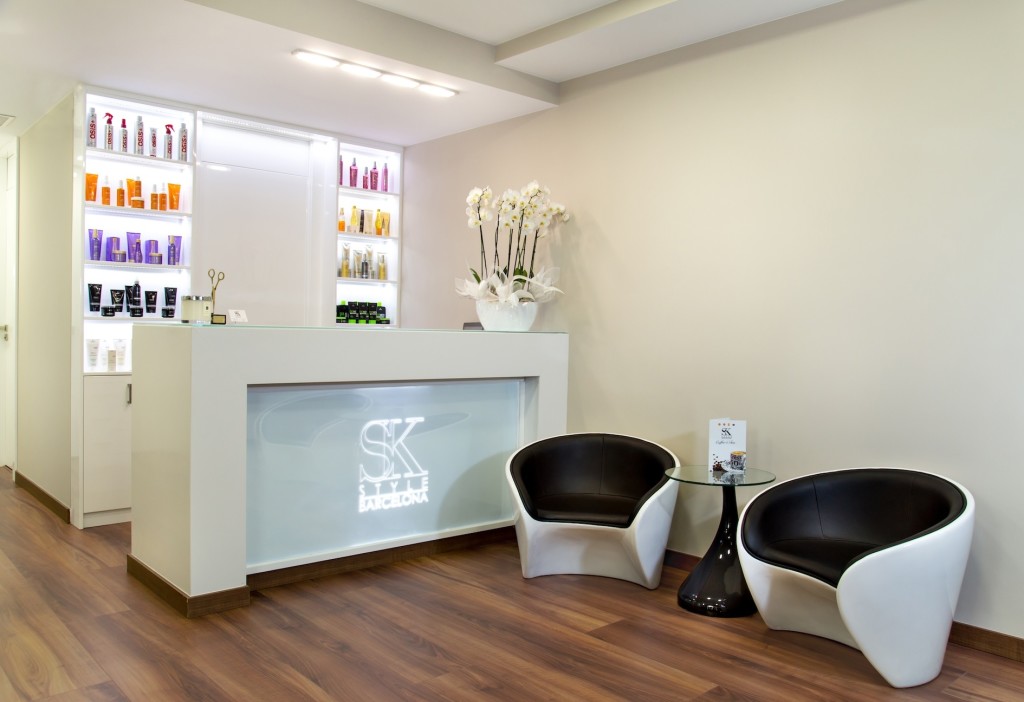 Bonus: more than English, they speak Russian (Spanish and Catalan also of course) and you can have makeup, manicure, pedicure, massage, depilation and photo shoots in there!
Where?
c/Casanova 43, 08011 Barcelona
MakeUp
Need a magnificent makeup to shine at a party or just something natural to feel even more beautiful today? This 
English-speaking makeup artist
 will make your day!
Nikoleta is a professional mobile wedding makeup artist. She is specialized in bridal, special occasion and editorial makeup. She is a true professional: she worked with famous celebrity photographers and with many international clients.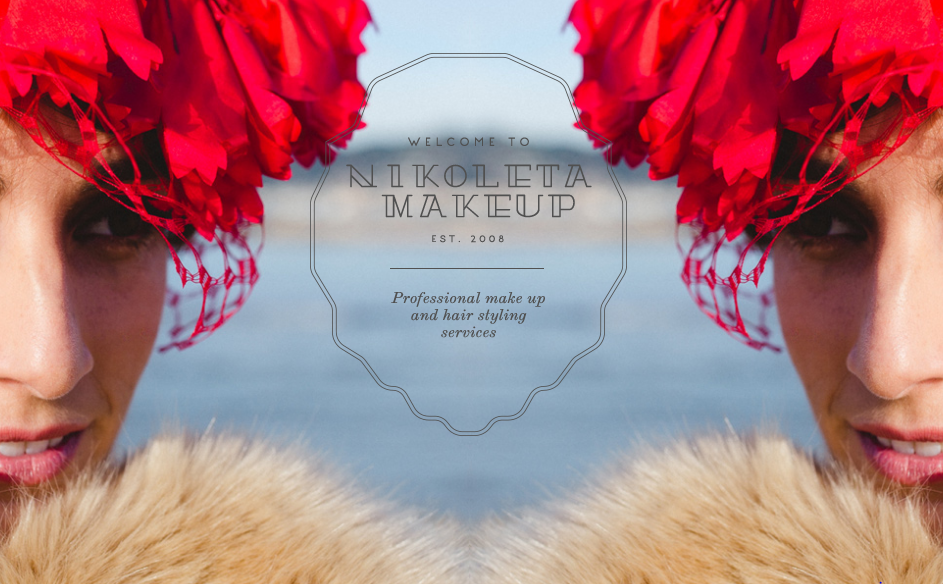 Bonus: With her you can learn how to do a professional makeup by yourself!
Manicure/Pedicure
Want to be beautiful down to the fingertips? Try these addresses!
They have three different salons in Barcelona. They are able to accommodate groups, bridal and beauty parties (especially in their salon in Passeig de Gracia which is very big).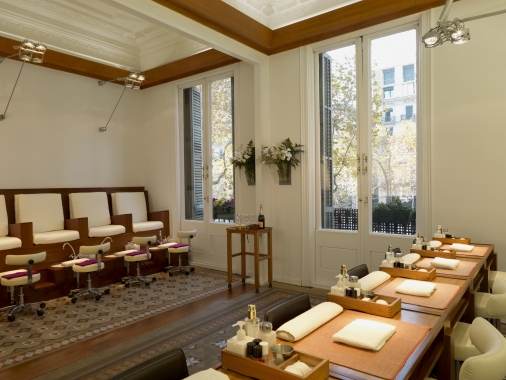 Where?
c/Perill 21-23, bajos 2°, 08012 Barcelona
//
Passeig de Gracia, 100, Principal, 08008 Barcelona
//
c/Mandri, 62, bajos 2, 08022 Barcelona
In this Beauty Salon, you will find an attentive and professional team (in a very clean environment!) who will be happy to welcome you with or without appointment.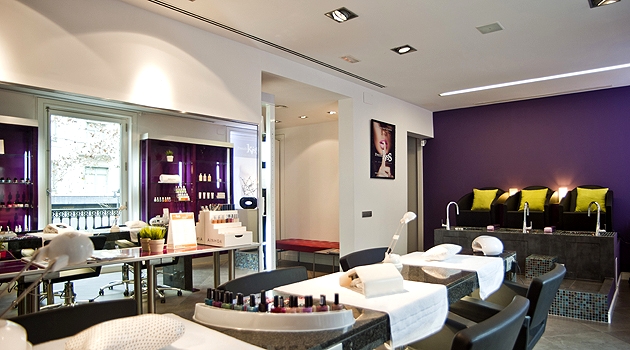 Where?
Avinguda del Portal de l'Àngel, 23 1º Planta, 08002 Barcelona
// 
c/Aragó 371, 08009 Barcelona
 //
c/Gran de Sant Andreu 316, 08030 Barcelona
NIE
If you want to live permanently or to
work in Barcelona
you will definitely need to
get a NIE
. Even if you will finally
learn Spanish
, you will have to do your NIE at the beginning thus, it will be easier for you to see an
English-speaking person
to ask questions and get your NIE.

It helps you get your NIE: they make your appointment for you, they tell you what paperwork you will need and they will accompany you to your appointment and translation will also be provided.
Bonus : they also speak German and Czech!
Cinemas
The following are not really "English cinemas", these are just Cinemas where you can see the
movies in original version
with subtitles in Spanish.
This cinema is not new but it feels less "commercial" than the other ones in Barcelona (it is not in a mall and it is not a big multiplex). In this cinema you can come to see both auteur movies and blockbusters! (There are also some restaurants nearby where you can eat for cheap!)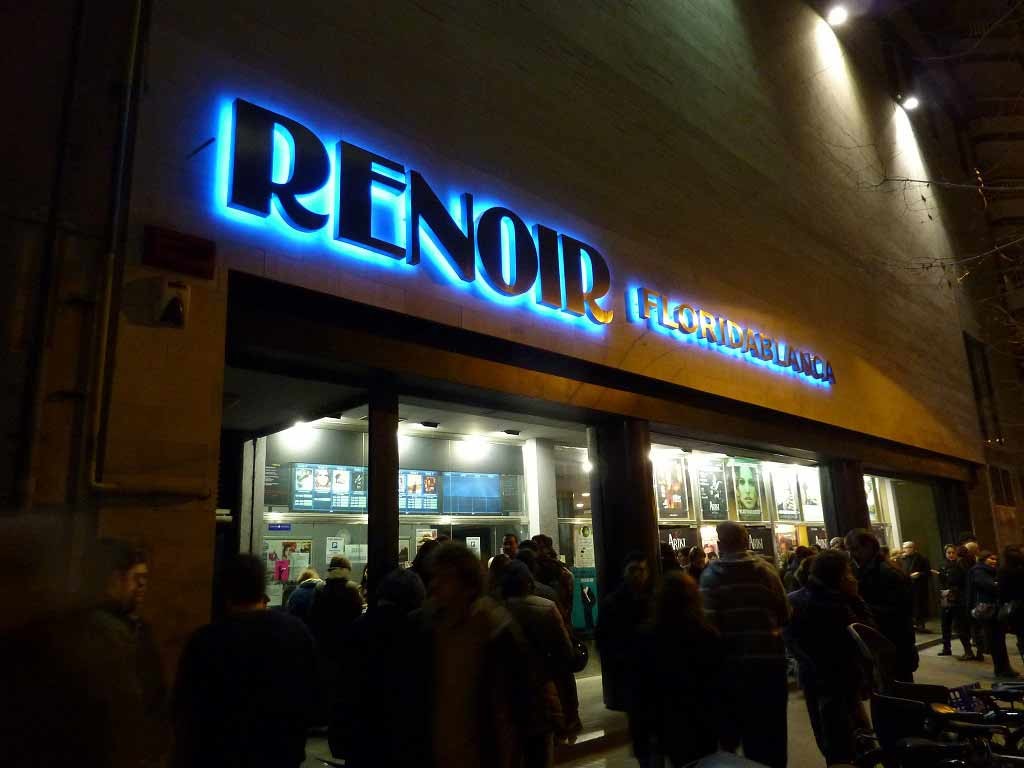 Bonus: You can buy your tickets online and choose your seats!
Where?
c/Floridablanca 135, 08011 Barcelona
This cinema is a big multiplex where you can go if you  want to see current movies in a brand new and modern cinema with large screens and comfy seats.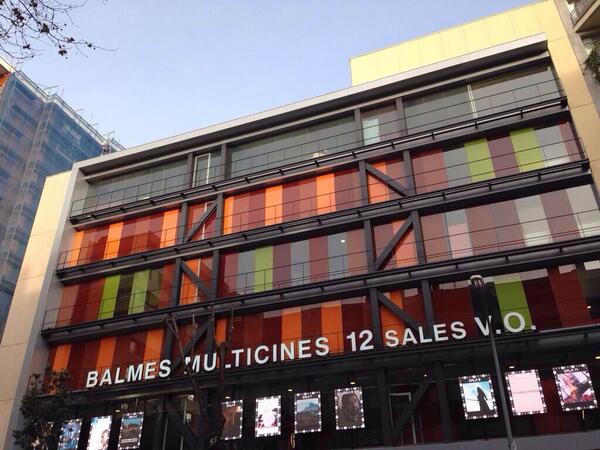 Where? 
c/Balmes 422-424, 08022 Barcelona
This cinema is located in a shopping mall not far from the metro station Vila Olimpica. I advise you to go there if you are looking for big blockbusters in their original language (they offer 2D as well as 3D).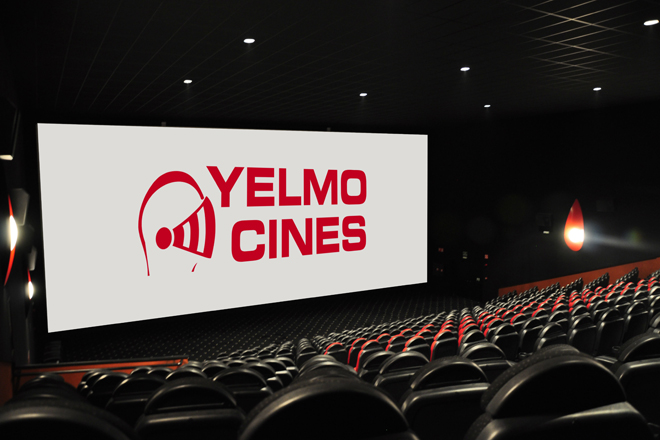 Where? 
Centro Comercial, c/Salvador Espriu, 61, 08005 Barcelona
It is a small mutliplex with 5 rooms located in Gracia neighbourhood. This cinema is a reference for film lovers and it is surrounded by a bunch of restaurants and bar... If you choose a good movie, you can only spend a good time there!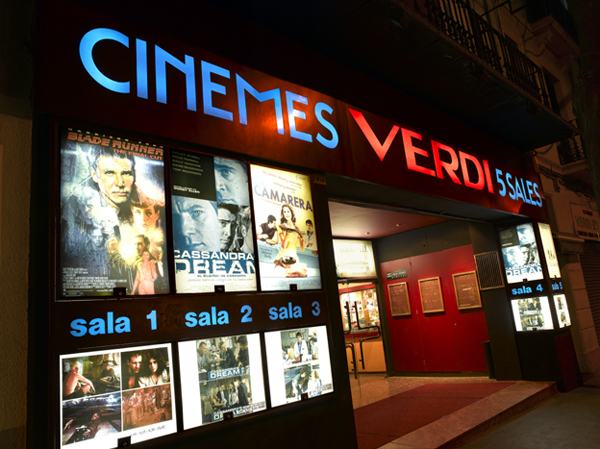 Where?
c/ Torrijos 14, 08012 Barcelona
Public Transportation
If you need information about
metro or bus in Barcelona
it may be quite hard because usually, the people who are here to help you don't speak English. If you just want to buy a ticket, the simplest way to do it is through the machines you'll be able to find at each metro station.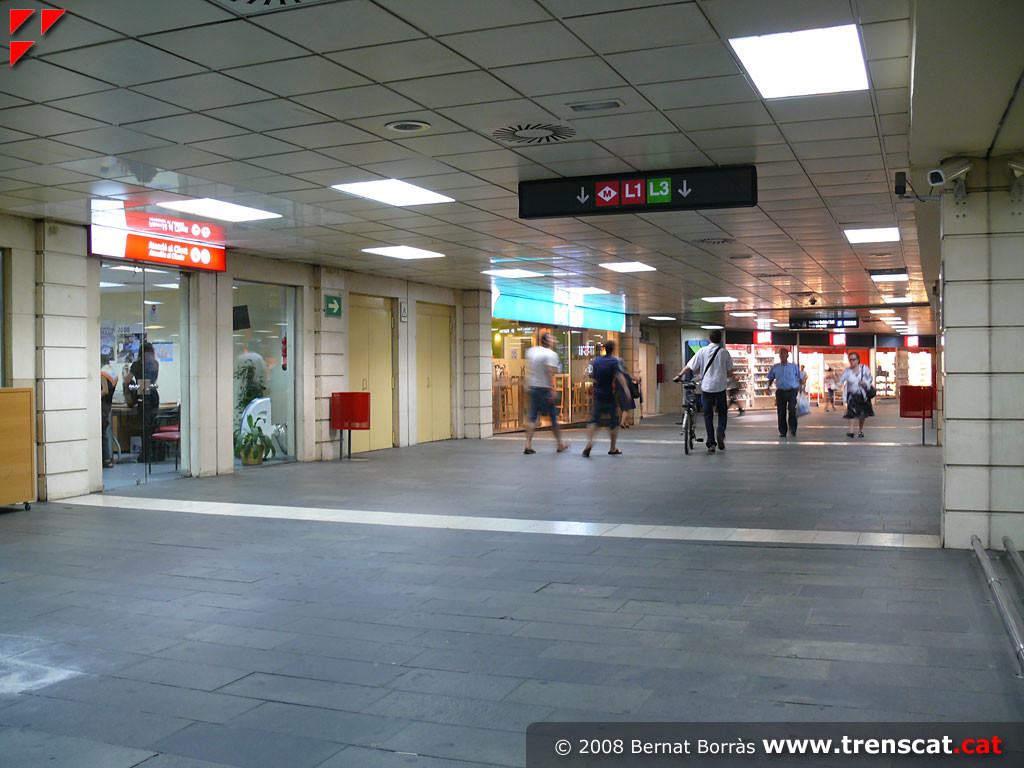 If you want information, try to go to plaça catalunya metro station, this is where you have the best chances to find someone who speaks English (maybe not a very good English but still!).
English bookstores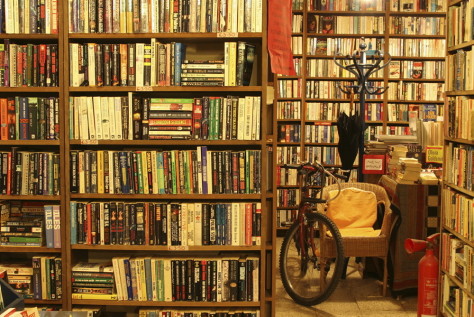 You will find everything you need in our
previous article
about
English Bookstores in Barcelona
! I hope you enjoyed this article and that it will be useful for you, it could be hard to find places where English is understood and spoken in Barcelona but with these addresses you won't have problems anymore! J.