---
Opening a Spanish Bank Account Made Easy
Opening a
bank account in Barcelona
, or Spain in general, when you move abroad is like trying to ride a bicycle with no handlebars - not impossible but not the easiest or most comfortable ride! We've written a simple guide to help you work out how to open a bank account in Spain and compare the different options available to you.
Resident or Non-Resident?
You can open a Spanish bank account as either a resident or non-resident. Non-residents will need:
to be over 18 years old
a valid proof of identity document with a photograph (e.g. a passport) from their country of origin
proof of your professional status or activity (e.g. employment contract, payslip, student card…)
proof of address issued within the last 3 months (e.g. utility bill)
a certificado de no residencia*
*A 'certificado de no residencia' must be given to the bank within 15 days of opening the account. This can be obtained from a local police station (though be sure to check online beforehand as not all stations will offer this service). However, in practice, this is not always necessary, so be sure to check with the bank that it is needed rather than going through the hassle of obtaining a 'certificado' for no reason. Residents will need the exact same documents but will need an NIE (Número de Identificatión de Extranjeros) in place of a 'certificado de no residencia'. If you're looking to open a residents bank account but don't have an NIE it is worth taking a look at our
guide to obtaining one
as it can be a very complex process! Resident bank accounts will often have better perks but, considering that opening a non-resident bank account is slightly easier, it may be worth just opening a non-resident account if you don't intend to stay in Spain for too long. However, its worth being aware that non-resident accounts may not allow you to have a credit card or overdraft so make sure you look into this with each bank if it is essential for you to have them.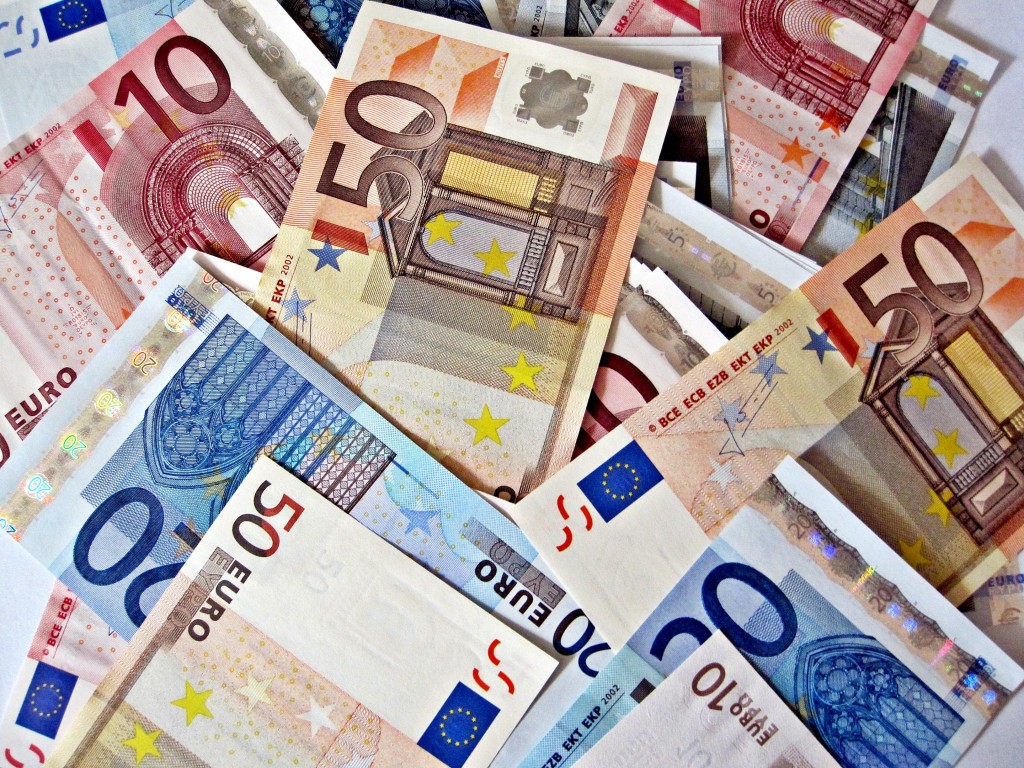 Banking Fees
Banks charge fees for their services across the world and Spanish banks are no different. In fact, fees here are often higher than in many other countries. Here's a list of some of the most common hidden fees you'll have to look out for:
ATM fees: a charge is almost always applied for using an ATM not operated by your bank. Rates can vary and it may be worth taking a walk around your local area in Spain to check which ATMs are most common - after all, you don't want to have to walk miles to get cash out!
International banking fees: if you will be regularly transferring money in and out of the country it is worth checking the fees each bank charges for this service. Some may even charge to receive transfers as well so keep an eye on the small print to ensure you get the best deal.
Account opening/maintenance fee: you may be charged monthly, yearly or as a one-off initial payment just for the privilege of having an account! This charge varies greatly from bank to bank so make sure you take this into consideration when comparing.
Credit card fees: some banks will charge you a one-off fee for obtaining a credit card and some may charge a monthly fee for maintaining one. It can also take some time to receive it in the mail so if you need a credit card immediately do not necessarily expect to get one.
Some banks will have better fee rates than others and some will charge for various other services apart from those mentioned above. We recommend that you take the time to really compare accounts and get a good picture of the fees and charges each bank requires so as not to get caught out unexpectedly.

Popular Spanish Banks
The 'Big Four' of Spanish banking are Bankia, BBVA, La Caixa and Santander but there are, of course, other banks available who may suit your needs better. Here is a breakdown of some of the accounts offered by the 'Big Four' to point you in the right direction:
Bankia
Cuenta Facil - a current account that includes a free visa debit card. You can apply for an account online but will have to meet a manager in person to exchange the documents.
Cuenta Joven - a current account, similar to the Cuenta Facil, but aimed at young people aged between 14 and 26. You won't have to pay a monthly fee and will receive a free debit card.
Cuenta Negocio - a business bank account earning a variable rate of interest each month.
BBVA
BBVA Online Account - a current account. You can only apply online but you must register as a customer first with an existing bank number. There is no monthly fee and you will receive a free debit card.
BBVA Blue Online Account - exactly the same as the above account but targeted towards people aged 18-29
BBVA also has a variety of business banking services and some include free transfers and free cheque deposits. The website is written in excellent English so may be a good choice if you haven't yet got to grips with the language.
La Caixa
Santander
Cuenta 123 - virtually identical to the UK product, this current account gives you up to 3% cashback on selected bills as well as 3% interest on balances between €3,000 and €15,000.
Other accounts tailored to students and businesses are available, Unfortunately, Santander's products are mainly targeted at residents. In addition, while it is possible to apply online, the website is not in English so basic Spanish is necessary.
---
Now that you've got an idea of how to open a bank account in Spain and the different types of bank accounts available to you there's nothing left to do but go for it! Remember: shop around, watch out for fees and make sure you have all your documentation ready to go. Happy banking! OH! And if something wasn't clear, you have questions, or would like us to elaborate on part of this blog let us know and we'd be more than happy to! - Erin