International Schools in Barcelona - Education comes first!
Hello from the SuiteLife team! Last week we talked about the best
International Day Care Centers In Barcelona
where your toddlers can be trained to be multilingual. On a similar note, I decided to write a post on the best
International Schools in Barcelona
for those of you whose children are all grown up now. You'll be surprised at the number of
International schools in Barcelona
has to offer and their variety. But, of course, I want only the best for my SuiteLife peeps, therefore in this post I will list only the finer ones.
The Benjamin Franklin International School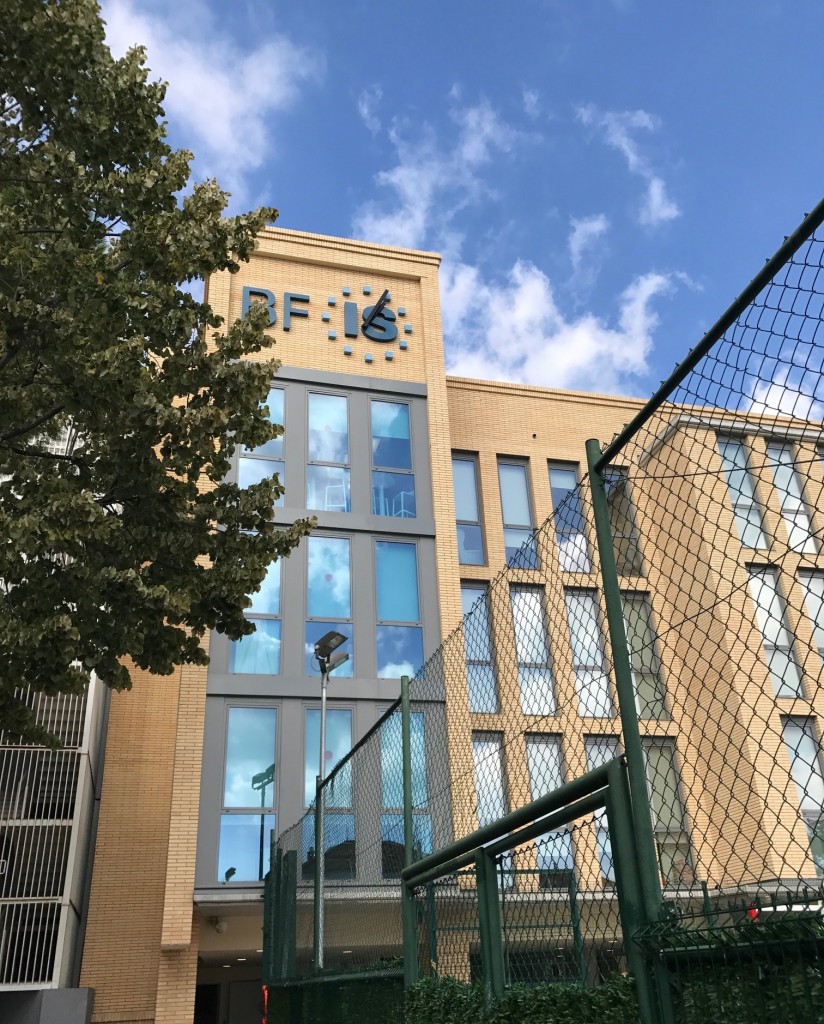 Truly International is what this school is aiming for. With a mix of approximately 1/3 American, 1/3 Spanish and 1/3 Foreign students, be sure that your child will have a lot of cultural exchange and appreciation (a bit too much maybe). There are 608 students enrolled in Benjamin Franklin International School as of 2015 forming a global community consisting of 48 nationalities. The school opened doors in Barcelona in 1986 and while relatively new it came along with the new standards, new requirements and new passion the modern education system expects. So don't be thrown off by the fact that the school has been running only for three decades, the teaching staff is fully motivated and driven by the common goal to mend your kids into future individuals seeking excellence in their lives.
Benjamin Franklin International School
teaches students mainly in English. However, Spanish and Catalan are introduced later in the curriculum to ensure the pupils achieve good command in the two languages. If languages turn out to be your child's strong suit they can also choose optional French to add to their program.
The school adopts an American standard of teaching with a typical American curriculum and lesson delivery. Your kids can benefit from Benjamin Franklin International School by receiving three different academic diplomas: the American High School Diploma, the International Baccalaureate (IB) Diploma, and the Spanish Bachillerato Certificate. Consequently meaning that they will immensely boost their future prospects for getting into a high quality university. These are the tuition fees for the different divisions for 2015/2016:
Early Childhood ( Nursery & Pre-K ) - 8,985 €
Kindergarten* - 8,985 €
Elementary School ( Grades 1 – 5 ) - 11,220 €
Middle School ( Grades 6 – 8 ) - 11,525 €
High School ( Grades 9 – 12 ) - 13,750 €
I know, I know it is pricey. What you need to take into consideration, however, is that this is one of the finest
International Schools in Barcelona
with one of the highest educational quality standard. If you live in Barcelona and find these fees affordable, be sure that you will be making an excellent investment in your childrens' future. The school provides all the necessary services to ensure the safety and well-being of your child. Transportation is provided picking up and dropping off students in 10 areas in Barcelona. The cafeteria always prepares fresh and healthy meals for its students. And the nurse's room is always prepared and available to anyone at all times.
English School Barcelona
A personal touch. With one class per year group and a maximum of 18 students in a class English School Barcelona's teachers have a very personal approach to their students. Catering to every student's individual problems or queries this system assures that every child is dealt with care and they achieve an extremely high academic level. Dedicating time and attention to every student individually is one of the things that sets this school apart from the other
International schools in Barcelona
. The school was opened in 1957 and operates effectively and successfully until present day. The school always aspires to follow the newest trends in education and their years of experience allows them to be extremely good at it.
English School Barcelona
strongly believes in the idea to teach their students to be multilingual. Lessons are taught in English, Catalan and Spanish evenly. No one language is favored over the other. This ensures that by the time their students graduate they will be completely fluent and speak freely in all three languages. When the child reaches secondary school they will start learning French as part of their program. This allows them to take the International Baccalaureate (IB) or its Spanish/French equivalent - the Batxibac. Again the huge presence of an International community can teach pupils cultural appreciation and tolerance for their peers of different backgrounds, religion and ethnicity. There is no better way than to learn these things from first-hand experience. The school offers a wide range of extra-curricular activities. From sport activities including tennis, basketball, skating and yoga; going through music orientated activities such as ballet and drum lessons and ending with the creatively intellectual activities like robotics, chess and arts & crafts.
Kensington School
A piece of Britain in Barcelona. Opened in 1966 Kensington is the oldest British curriculum school in Barcelona teaching their subjects in accordance with the National Curriculum for England and Wales. Similarly to English School Barcelona, Kensington relies on a relatively small student body in order to offer a better quality education. If you are moving to Barcelona from the UK and you insist on your child to be taught British style, then Kensington would be the perfect school. The school incorporates A-level studies and examination via Edexcel in London and all other examination and accreditation any British university might require for future studies. A common practice after graduating from
Kensington school
is students moving to Britain to pursue their higher education in one of the best universities on the island.
The majority of lessons are presented in English, apart from the Spanish and French language classes. Once again your kids are exposed to a variety of languages helping them develop amazing communicational skills. After school activities at Kensingon school include sport activities such as basketball, football and table tennis. Other extra-curriculars include chess and choir singing. Kensington also organizes summer camps at the end of each academic year both for Junior and Senior schools and ski trips to Espot Esqui every February for Senior students only.
Oak House School
Modern meets tradition. The first thing that will strike you about
Oak House school
is the modern facilities and technology this institution incorporates in their students' education. The school opened its doors to students in 1968 and during the course of its management it successfully foresaw the importance of new technology which it effectively adopted as part of the learning process. From the start of Primary until the end of the division pupils are taught their classes in English. At the start of Secondary school a trilingual study scheme is introduced adding Catalan and Spanish to the curriculum which are exploited quite vigorously. Additionally students can also pick a fourth foreign language, German or French, to go along with their studies. Following the British educational system pupil are prepared for Cambridge IGCSE exams in subjects including:
English Literature
Maths
Business Studies
Sociology
Combined Science
Environmental Management
History
ICT
Drama
Art
On and off-site services include transportation, dining services and medical care.The school buses commute on three different routes covering the entire city of Barcelona. The buses are scheduled to leave at 4:45pm after extra-curriculum activities the students might be involved in. The food preparation is covered by chef D. Juan Ramos who prepares different menus including: normal, vegetarian and menus for students who suffer from coeliac disease. The food is healthy and nutritious to make sure the students are part of a healthy diet. Oak House has a qualified on-site nurse and if any emergency or special medical attention is required the schools insurance covers such medical care at the Quirón Clinic in Barcelona. There you have it gang, the best
International schools in Barcelona
. I hope this blog was informative for you, if not enough you can always go on to the schools websites for more information. Tell us in the comment section which school you like the most and sounds best suited for your child's needs. Time for your well-deserved weekly joke: Two boys were arguing when the teacher entered the room. The teacher says, "Why are you arguing?" One boy answers, "We found a ten dollar bill and decided to give it to whoever tells the biggest lie." "You should be ashamed of yourselves," said the teacher, "When I was your age I didn't even know what a lie was." The boys gave the ten dollars to the teacher. Sincerely, Chris