Here is literally everything you need to know about Jewish life in Barcelona
Updated on January 7th, 2022 So… you've decided to move to Barcelona, found the
neighborhood
that's right for you, the
house/apartment
of your dreams but you're worried that it might be difficult to keep it traditional? Don't worry tzadik, although the Jewish population of Barcelona is relatively very small (estimates are between 5,000 and 15,000, though I personally think it's more) our guide will tell you all there is to know. On the off chance you're a history buff, Barcelona actually has a fascinating Jewish history. The first Jews came here in 70 C.E. after the destruction of the Second Temple. Their history in Spain is both rich and tragic, culminating in the 1492 Expulsion where over 250,000 Jews fled the country. Although the Barcelona Jewish community can seem small and limited, at least from the perspective of a foreigner from a city with a much larger community, in actuality it's relatively growing by leaps and bounds. Think about it. The Jewish population in Barcelona in 1918 was 100. That's about a 14,900% increase! Here's a really thorough and well written
history of Jews in Barcelona
. Without further ado:
Synagogues in Barcelona
Let's jump straight in and go for the most important question, where do I pray? While there aren't many, Barcelona does have synagogues so you won't have fly to Jerusalem for every shacharit.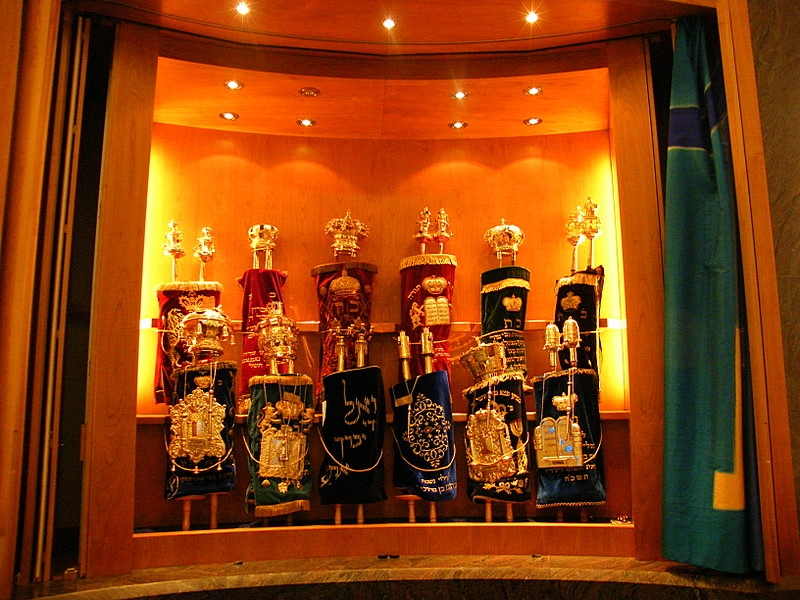 Cominidad Israelita de Barcelona synagogue (la CIB) - Carrer de l'Avenir, 24
Lively and the largest of the communities, mostly Sephardic, in Barcelona. It houses the Maimonides Great Synagogue and has been the most important Orthodox community in Catalonia for over 100 years. A beautiful synagogue which apparently was the first built in Spain since the Expulsion of the Jews in 1492. If you're in town visiting or new to the city and are planning to attend a service make sure to bring ID as the security is discreet but heavy. The main sanctuary is gorgeous and is located on the first floor and is a traditional Sephardic ceremony. If you head up a couple flights of stairs you can find the smaller but cosy Ashkenazi service. Both chapels have separate seating for men and women.  Located at Carrer de l'Avenir, 24.
Barcelona Jabad Website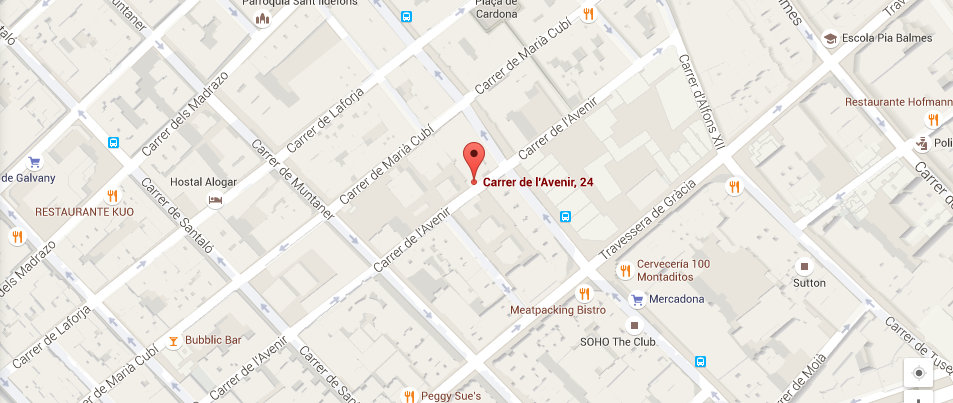 Beit Chabad synagogue - Carrer del Montnegre, 14, 08029 Barcelona
If you've hung out with Chabad anywhere in the world you'll likely know what to expect. The rabbi (David) and his wife (Nejama) are sweethearts and are in many ways the anchors of the community in the city. They are very welcoming to everyone and organise a lot of dinners and events if you have nowhere to go for the holidays. Their often 600 person Passover Seders are an absolutely amazing and heartwarming experience. If you see the location listed as "Calle Joan Gamper, Bajos 27" you'll know the page you're looking at is old because just last year they opened their long awaited and incredibly impressive new centre and the address is Carrer del Montnegre, 14, 08029 Barcelona.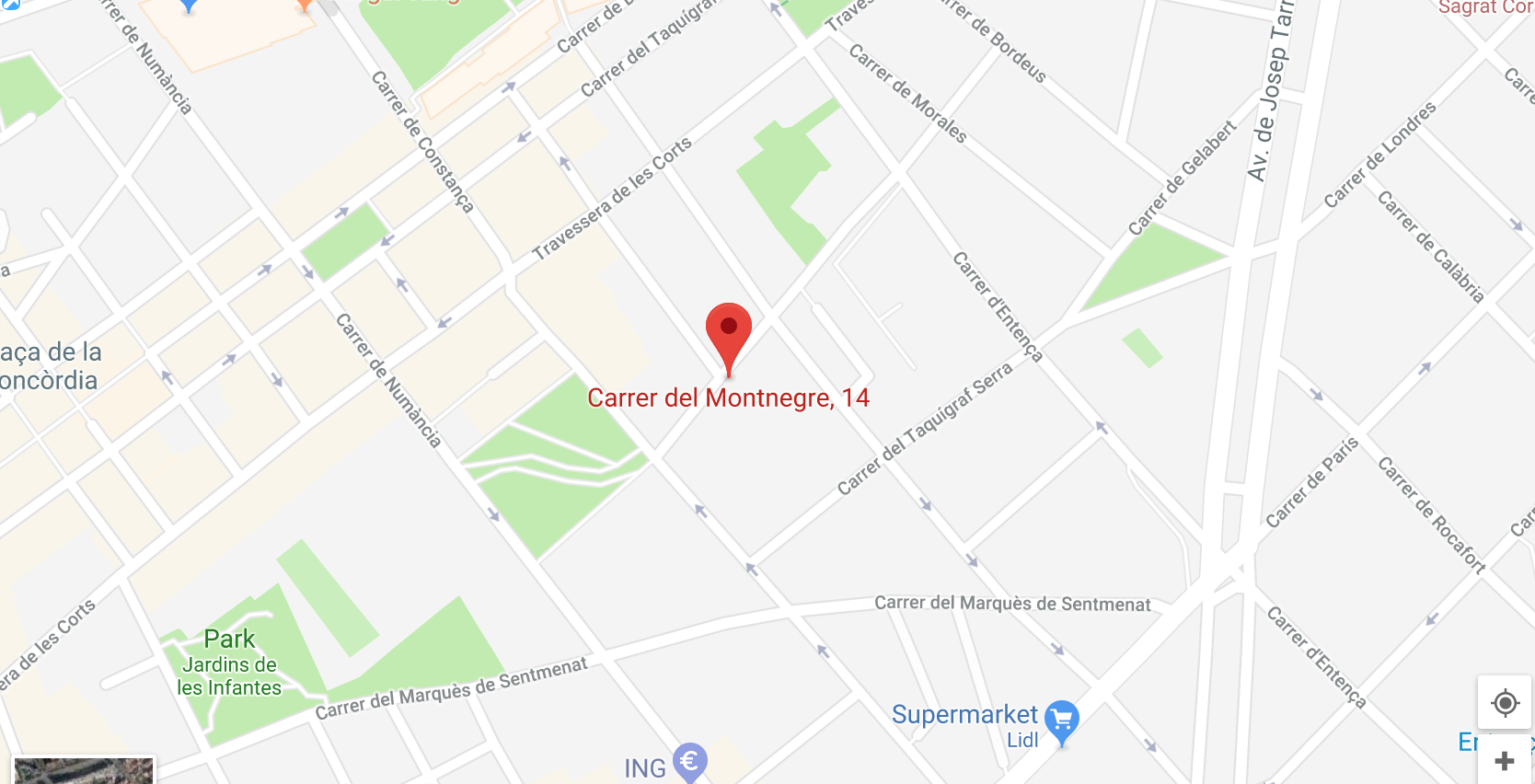 Comunitat Jueva ATID de Catalunya
Atid is a reform, mostly Argentinean Jewish community set in Barcelona. More info and contacts can be found on their
website.
Bet Shalom - The Progressive Jewish Community of Barcelona
Established in 2016, Bet Shalom is a vibrant and welcoming community who in its own words  is "an egalitarian, participative, friendly and supportive community, attentive to its members needs and committed to the ethical values of our tradition." They offer what seems like an endless amount of services, education, community outreach and they have an informative and inviting
website
.
Mikveh
Sometimes a gal just needs a good old fashion mitzvah and a pure mikveh, with it's inherent restrictions and requirements, is not always the easiest to find. Luckily, those of you looking to purify yourselves and start anew, the Israeli Community of Barcelona has your back. Reservation required.
Mikveh - Carrer de l'avenir, 24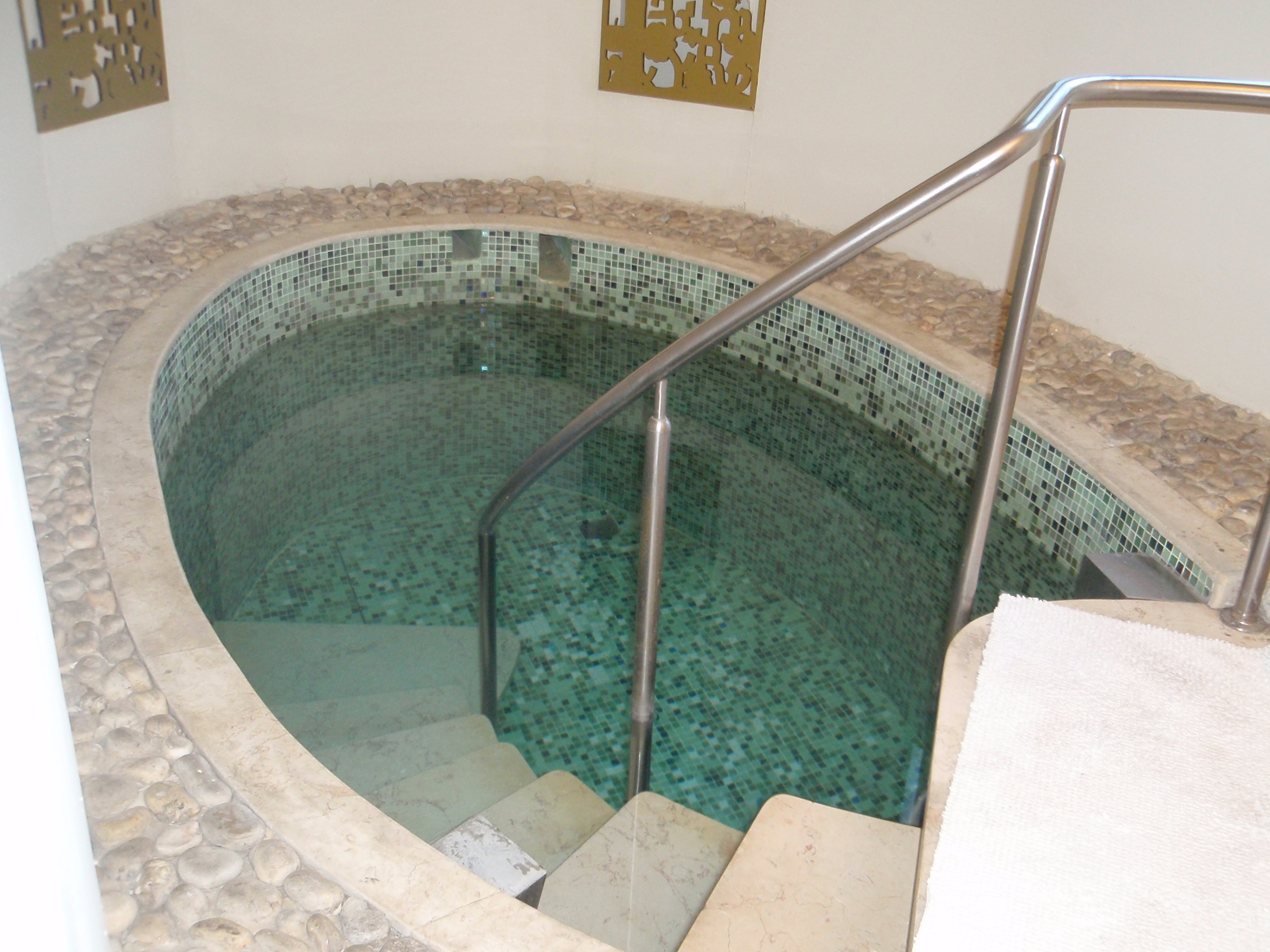 Keeping Kosher in Barcelona
Keeping kosher in a country who's national food obsession seems to be any and every form of pork is a little bit ironic, don't ya think? I'll never forget the day I ordered a 'vegetable sandwich' in a restaurant because it seemed like the only thing on the menu that I could eat, but alas, it came to the table with a great big slice of 
jamón dulce
 in the middle! I couldn't help but wonder if pork had really become such a staple that it could actually be considered a figurative vegetable. In a nutshell, slim pickings and expensive. But hey, us MOTs are used to suffering for the cause right? If kashrut is a staple of your life, here's the lowdown:
Ben Ben Kosher House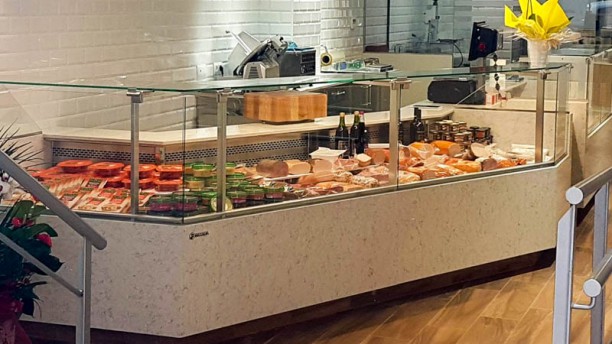 If you need to stock up on anything from kosher meat to Bamba and Bisli, head over to the brand new supermarket, butcher shop and cafeteria all rolled into one, Ben Ben Kosher Kosher House. (Helpful Tip: if you see any listings for a butcher shop called "Isamar", located on Carrer de l'Avenir, 29, that is stale info, because they closed over a year ago and reopened in this beautifully renovated location). At Ben Ben Kosher, although the prices are on the nose bleed side (Monopolies are awesome right?!),  you'll never have to worry about running out of hummus in your fridge or not having a challah on your Shabbos table. It is important to note that many seemingly parve foods in Barcelona might contain non kosher ingredients, so just to be on the safe side you should double check products not bought at the kosher shop!
Ben Ben Kosher - Carrer d'Aribau, 257
Corte Inglés Diagonal
Another place to buy kosher food in Barcelona, although with a much smaller selection is in the Corte Inglés supermarket at Plaza María Cristina. For those of you who don't know Corte Inglés is the most popular department store in Spain. At this location you'll find one or two lonely freezers that offer some kosher meats. It's a little hit or miss but hey.
Corte Inglés - Avinguda Diagonal, 617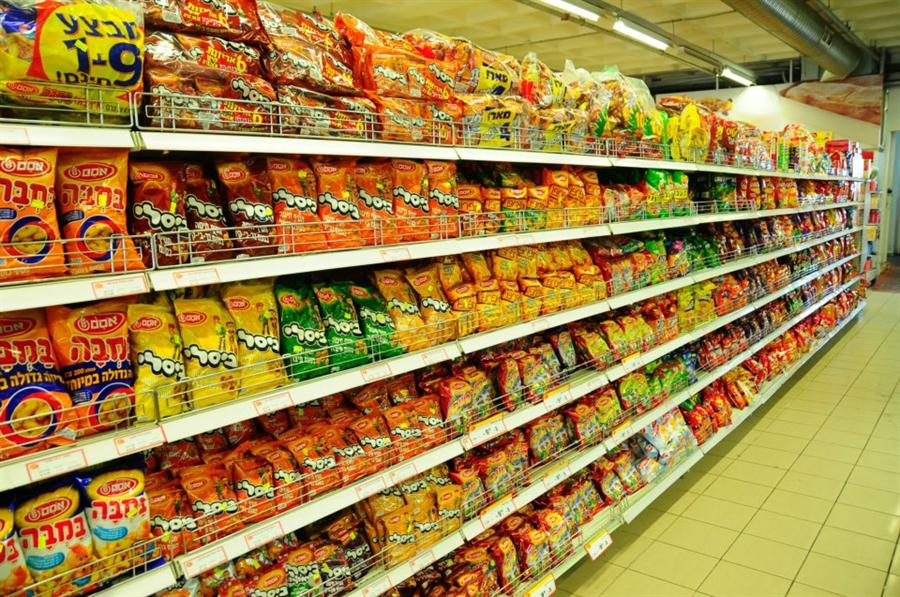 Kosher restaurants
Currently there are only two kosher restaurants in Barcelona. Over the years there have been several more but the demand stoked the supply. However, if you are too lazy to cook today and in the mood for some Jewish delights, the Maccabi kosher restaurant, right in the middle of
Las Ramblas
, is the place to go. Slightly expensive, but truly delicious food, a cozy decor, and fast and friendly service (a rarity in BCN). Locals and tourists alike eat there. It occupies a former bakery from the seventeenth century called Montserrat, so it's quite a special space. The menu is an eclectic mix of traditional Israeli dishes and Catalan cuisine and even American comfort food. More info on their
website
.
Maccabi Kosher Restaurant - 

Les Rambles, 79

Another kosher restaurant that's new on the scene is called Shaq Shuq. They are located just outside Placa Reial. They serve typical israeli foods, salads, hummus, pita and lots of kosher meet, steaks, hamburgers, schnitzels, etc... They also host Shabbat dinners every week. More info on their
website
.
Kosher Shaq Shuq - Carrer de Ferran, 15, 08002 Barcelona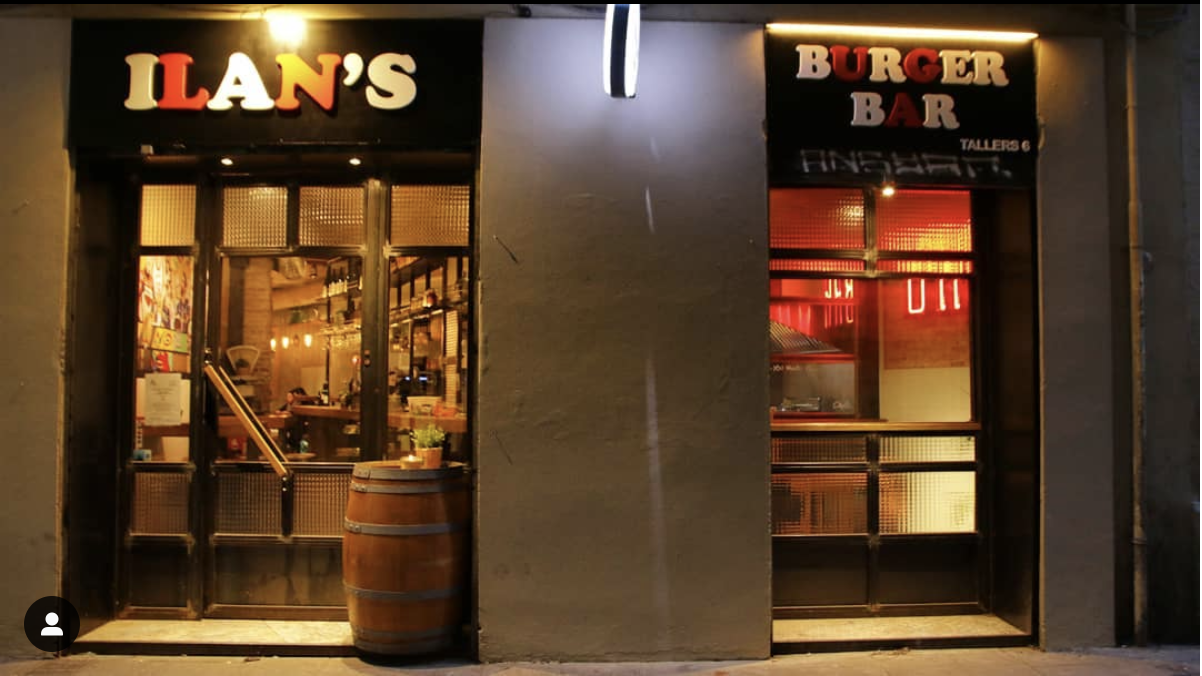 New new new! A brand new burger, KOSHER burger bar just opened up this week in Barcelona. It's called Ilan's Burger Bar and it's realllllly good. Conveniently located right next to Placa Catalunya, this is a kosher can't miss! Info and menu on their website.
Ilan's Burger Bar - Carrer de Tallers 6, 08002, Barcelona
Kosher catering
If you're looking to host a wedding, barmitzvah, or happen to need some tasty kosher catering for your sexy Shabbat pool party, Taim is the company to get in touch with. You can find all the info you need on their
website
.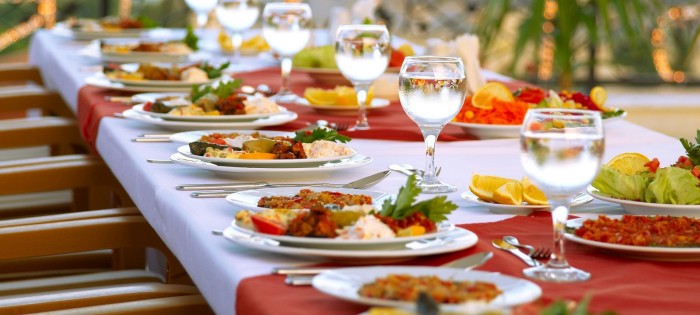 Judaica and kosher wine.
Call Barcelona is a Judaica items and kosher wine store that also offers consulting and guidance about Judaism. You can find everything you need for your Jewish home with an explanation of how to use it. So get that Chanukiah and Tzalahat Pesach and lets celebrate some holidays!
Call Barcelona - Carrer de Sant Honorat, 9
Israeli Food (no kosher certificate here folks, just mouth-watering goodness)
Can't live without the tastes of Israel in your life? Need some Israeli food in your belly Bubá? Barcelona has even got this side of your taste buds covered. In the last few years a new crop of Israeli owned restaurants are springing up in the city to the delight of neighbours both Jewish and non-Jewish alike!
Hummus Barcelona -  Calle València, 227
This vegan street food restaurant offers a great selection of homemade hummus, shakshukas, salads and many other Middle Eastern cuisines. We strongly recommend the hummus with shawarma seitan (can't even believe its vegan!).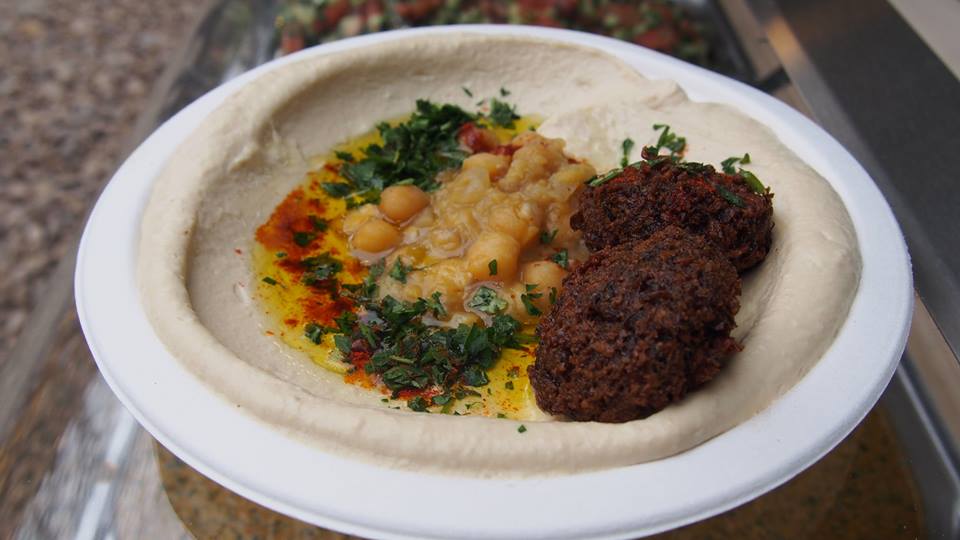 Falafel Maoz - Carrer de Ferran, 13
A vegetarian falafel stand that has an amazing selection of salads to mix inside your pita, great tasting falafel and a very friendly service! The only problem you will face in this place is that with so many choices to mix and match in your meal, you will want to buy a second one!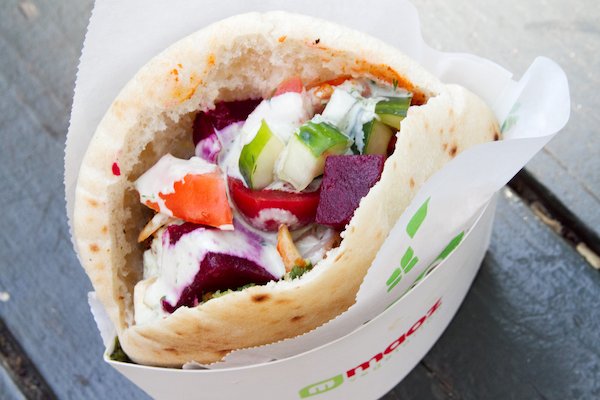 A Tu Bola - Carrer de l'Hospital, 78
A wonderful gourmet street food restaurant that offers the unique concept of all kinds of food, in ball form! The delicious selection of balled formed food will surely get your stomach grumbling, making this restaurant a must visit spot.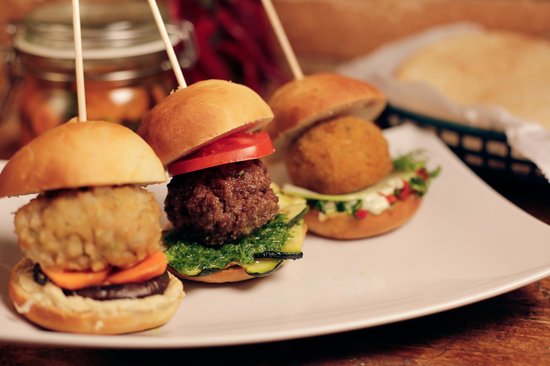 Ugot - Carrer de Viladomat, 138
Ugot is a very uniquely style cafe with the main focus on "Ugot" (cakes). This cafe offers a delicious assortment of cakes and other meals that comes along with its unique design and style.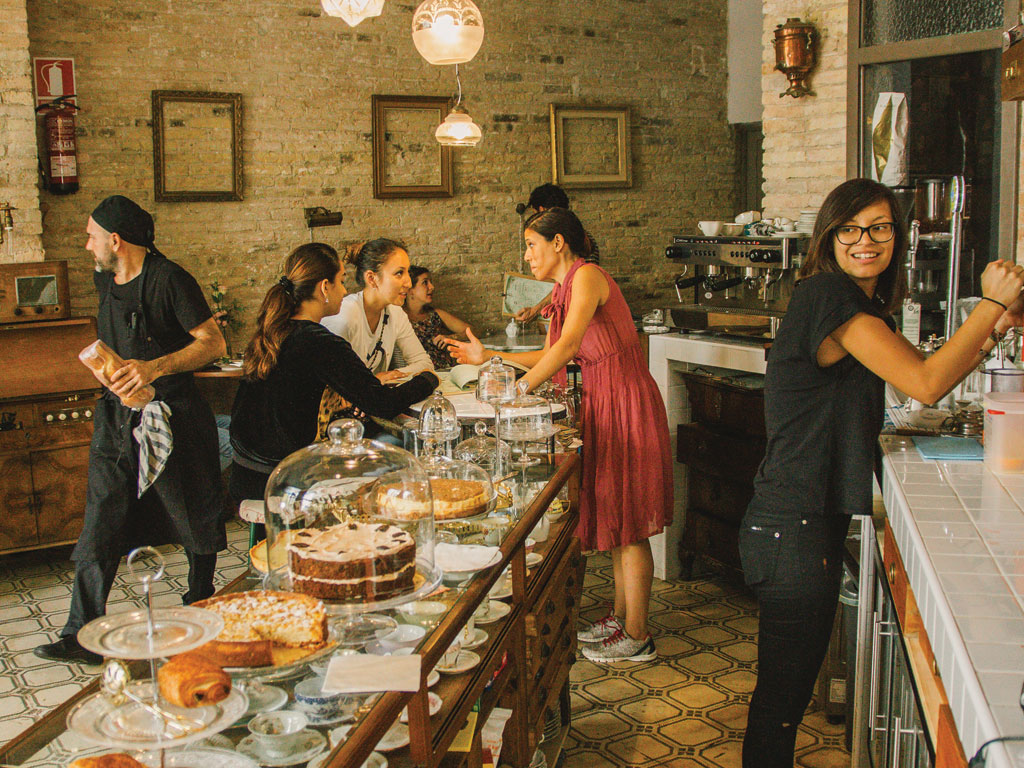 Jewish legacy
As we already know, Sephardic Jews originate from Spain (Sepharad) and were expelled from it in 1492 leaving behind historical artifacts, abandoned synagogues and cemetery's. To get in touch with some of the Jewish history of Barcelona we recommend taking a visit to any one of these Jewish attractions, dereh tzleha!
Montjuic
Translates from Spanish to "the mountain of Jews", this hill got named so by the locals as in the older days it was used as a Jewish burial ground.  The hill now sports many tourist attractions and is worth walking around on nice sunny days visiting attractions and enjoying Barcelona from above.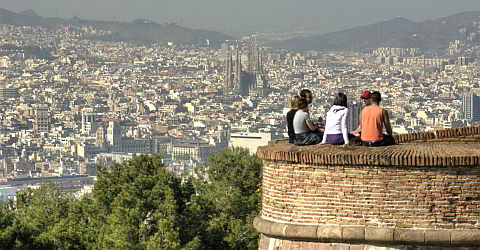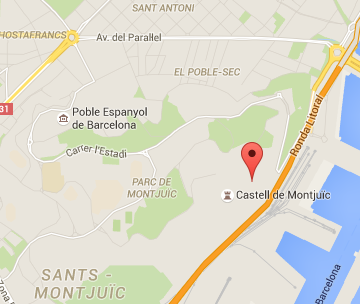 The ancient synagogue of Barcelona - Carrer de Marlet', 5
Currently used as a museum, this Synagogue dates back as far as the third/fourth century and was since forgotten only to be accidentally rediscovered. The museum currently there offers a tour of the old synagogue with brief explanation of its history and the history of Jews in Spain.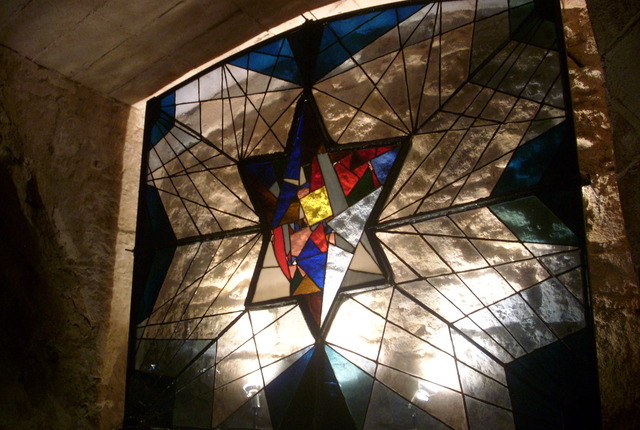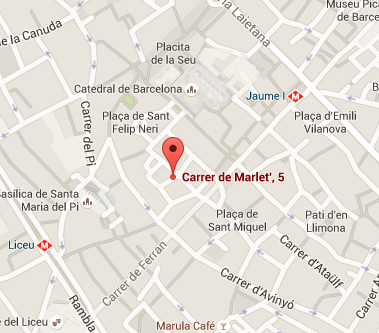 Barcelona Jewish tours
If you feel more like having a guide to explain to you about the Jewish past of Barcelona, then you might want to consider one of these two great tour companies. These companies offer guided tours of Barcelona with a focus on the Jewish aspect of it and its Jewish sites, definitely a thing to consider.
Hi. This is Barcelona...
 are a tour company that offer custom fit tours for any taste. They also offer a custom made all Jewish tour that visits all the important sites. This tour was created with the help of an architect from the Jewish community and seems totally cool!

Barcelona Dreaming
 is a Jewish tour company set in Barcelona that has various set tours with an option to set tailor made tours as well. The staff is very friendly and the sites visited are explained with detail, absolutely a tour you would enjoy!

Jewish Networking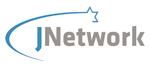 JNetwork
is a not for profit organisation, with a really wonderful online platform, who's mission is to help the Jewish communities of Spain. By participating on their site you can access their job market, professional training courses and events, a business directory where you can promote your  company, and all kinds of aid programs. It's also a great way to network and meet new friends. If you're new to the city it's a good place to start.
Day School
Colegio Hatikva, formerly known as the Sephardic School, is an amazing Jewish education with outstanding academics. It's located in Valldoreix a suburb of Barcelona and you can find more info on their
website
.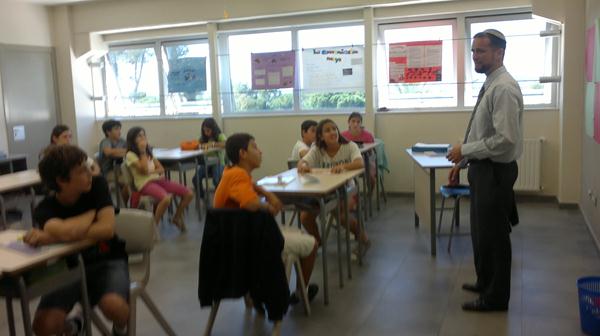 Meeting a Significant Other
OK, this is not super easy either. I would start with looking for facebook groups like this one
Young Jews in Barcelona
 . There are also events during the year, seminars for your adults for example, where young single Jews from all over Spain meet up with each other. Really, if you wanna meet someone Jewish in Barcelona you'll have to be a bit aggressive, get out there, and look for it. If you sit back and relax and wait for this mysterious prince or princess to find you, well, you'll be waiting a long time.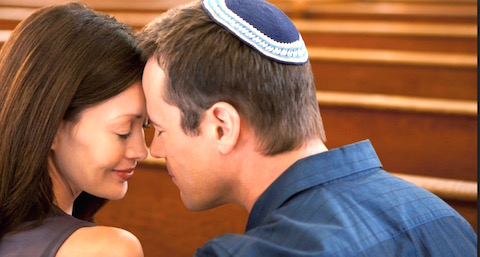 Order Israeli Food to Spain Cheaply Online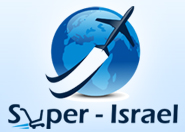 This site,
Super Israel
, is just awesome. Order any type of amazing Israeli food products to Spain cheaply and quickly. Are you dying of a Bisli craving? This is your place!
Shabbat dinner
For those of us wanting to get a more communal feeling in Shabbat, Beit Chabad hosts a Shabbat dinner every Saturday after the evening prayer. In the Shabbat dinner you can find delicious kosher food and a happy lively vibe that is expected from Chabad festivities. Don't forget that the seats are limited and reservation is required so don't forget to sign up for the fun. For more details and signing up click the image: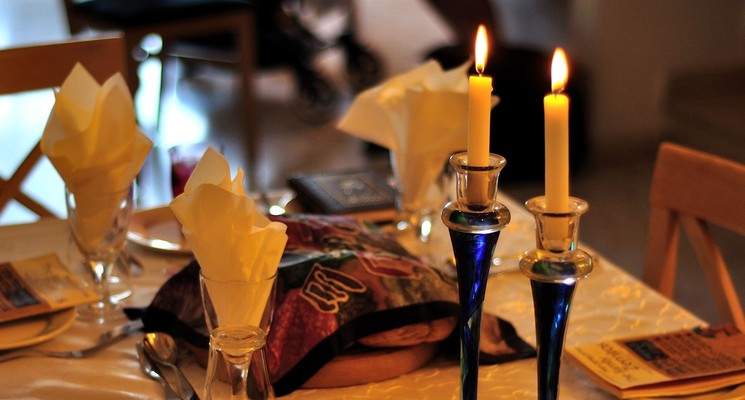 Your Feedback Please!
Thanks so much for reading our guide about Jewish Life in Barcelona. We'll continue to update it as much as possible so we'd love to hear from you whether you've discovered a new place in the city or if you're a business owner who has opened a new Jewish related business. Do you know of any great places or info that you feel is missing from the blog? Please let us know and we'd love to update it! If you have any questions at all you can always write to info@suitelife.com. Cheers! ~Benny