When you decide to leave your home country to
live abroad
, there are lots of things you need to think about. The big things are getting a job (if you are not leaving your home country for a professional reason) and finding a home (we're here for you to do that!). And concerning money, what are you going to do?
Open an account in Spain
For sure, if you you're going to live in Spain only for a while (exchange program, internship…) you will not really need a
spanish bank account
but if you are going to become a real expat it is almost mandatory for you to have an account in Spain.
The process
In Spain, there are two different types of account for expats : for non-residents and for residents.
If you are a non-resident of Spain and want to open a bank account, you will have to prove your identity by providing papers (Passport, id card…). Then, within the 15 days following the account opening, you will have to prove your non resident status by providing a "certificado de no residencia" (You can ask and get that document in the local police station). The bank is supposed to check your non-resident status every 2 years.
If you become a resident after the account opening, you will have to inform the bank and provide a copy of your tarjeta de residencia.
We can help you: If you need to open an account in Spain (a real one, with debit and credit cards), we have a special partnership with Catalunya Caixa, especially for our clients!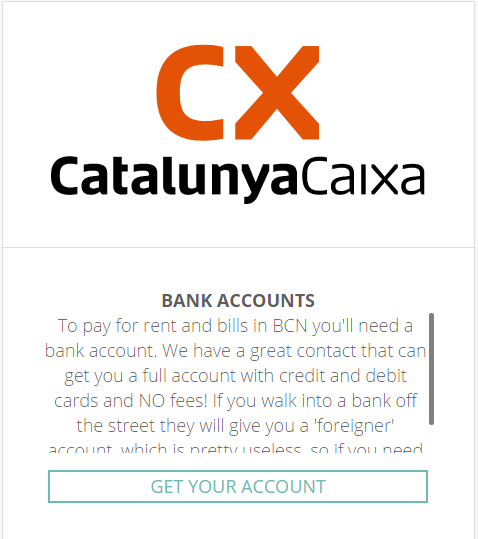 What do you need to open a bank account in Spain?
Be at least 18 years old
A proof of your identity with a photo (passport, national id card of the home country)
A proof of your professional status or activity (employment contract, payslip, a letter from the accountant, the lawyer, student card…) That document is asked since 2007 from the Spanish Bank in order to fight against money laundering
The NIE (Número de Identificación de Extranjeros) for the residents
A proof of address (electricity bill, driving license or tax slip… No older than 3 months)
Info: Don't try to open a spanish bank account from a distance: it is impossible, you'll have to go to Spain to meet the banker.
Costs and services
Concerning costs and services, the accounts for non residents and those for residents are almost the same. The only differences are that the bank might refuse to provide you a credit card or to allow you an overdraft.
Our tips:
If you meet a bank which takes really high fees for foreigners, you should go to another agency.
If you do the initial deposit in another currency, ask for the money to be immediately converted in euros because if you don't do that, you could have some problems afterwards.
Send money from Spain
You're an expat? Want to transfer money abroad? Or have family abroad that you want to send money to? Or have a supplier to pay in foreign currencies? Here are three solutions for you to have the best exchange rate or the lowest costs when sending money from Spain.
Your bank The advantage of that solution is that it is the quickest and easiest way to transfer your money in a foreign currency. But this solution is really expensive. In fact, the cost of transfer looks cheap but there is something… You will attentively follow the exchange rate evolution and, when you will receive the money, you will notice that the one which has been applied is really below than what you observed before. Be careful: more than the exchange rates which are not transparent, some retail banks will charge more than 30 euros in fees. If your bank has an international branch, it can be very good for you to use that solution because you could transfer money free of cost or at a very low charge and moreover... It will be done in no time!

2. Forex experts Forex is for foreign exchange, for example XE and RationalFX. You will have to send them the money and then they will send it back to you in the wanted currency. The huge advantage over the bank is that you will know everything you need: you will realize the transfer on a precise exchange rate. Our tip: Don't forget to think about the transfer fees from your bank in Spain to the Forex expert.

3. Peer to peer The most popular service of this type in Spain is with no doubt Transferwise (but CurrencyFair is also a good one and the two services are working almost the same way). The service uses the exchange rate that you can observe so, it changes nothing compared to the other two solutions except finding a better exchange rate! Instead of transferring your money in another currency, the system will find other users who will search for your currency and have the one you want. Concerning the fees, they will be around 0.05% so for an important amount of money, the costs will look excessive compared to those of a bank (which are fixed fees) but you will benefit from a much more advantageous exchange rate which will entirely compensate the costs.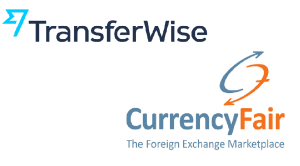 Our tip: The service depends on the market fluctuations and needs a little bit time to receive your funds so the exchange rate may change meanwhile. If you want to do the transaction even if the exchange rate decreases, you should fix an acceptable limit. If the rate has too much decreased, you can just wait and see if it goes up again (after a certain time, they can either pay you back or force the transfer at the current rate).
And the best solution to transfer money from Spain is…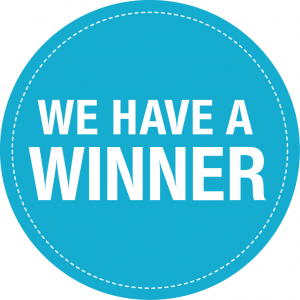 The biggest the amount of money you want to transfer is, the less significant the fixed costs will be... The more important thing will be the applied exchange rate. The market is fluctuating that's why you should forget about the idea to buy the targeted currency at the lowest cost. Obviously, transferring money via your bank is the fastest and easiest thing to do but it can become really expensive. To me, peer-to-peer systems such as
Transferwise
and
Currencyfair
seems to be the best solution so as to have the market best rates (at a given moment).
Our tip: Don't forget to protect yourself a bit from the market fluctuations and be careful to have reasonable costs.
Have you ever tried one of these solutions? Or are you about to begin these procedures? Tell us more in the comment section below!