Barcelona Clubs: Chasing the Party #2 - SUTTON CLUB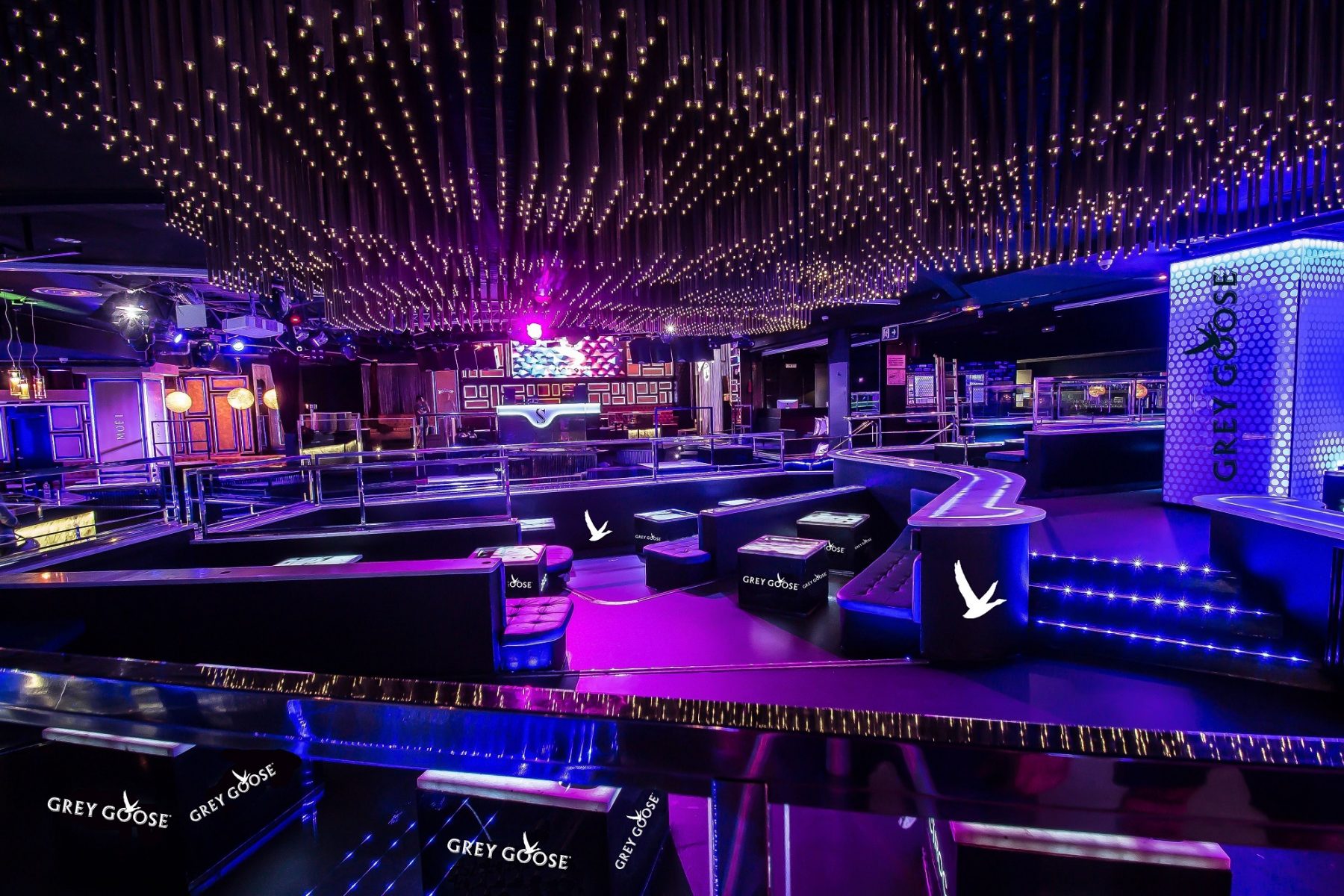 Sutton Club Barcelona
, considered by many to be one of the most fancy and glamorous Barcelona clubs: that's where the 'Chasing the Party' crew went last week! Ok ok… we've got to confess that this kind of place is not our favorite kind of party, BUT it would be a huge blunder on our part if we closed our eyes to this internationally-known club located right between 
Eixample Neighborhood
and
Gracia Neighborhood
, that brings great party nights to Barcelona clubs for the well-dressed-techno lovers.
The Club
Inaugurated in 2001,
Sutton Club
is undeniably well-designed: impressively chic vip-areas with nice sofas and stylish-sponsored bars along with a colorful dance floor full of lights and big high quality screens, everything contributing to the glamour that it's known for. Also worth mentioning is the great sound quality, high-tech equipment is a highlight of the club. Musically speaking, Sutton offers mainly commercial-techno music, not so different from what you hear in others clubs (like
Opium Mar or Shoko
), that's something they shouldn't be proud of. From Wednesday till Sunday, it brings together the elite of the city mixed with wealthy tourists and some erasmus students. "Well-dressed", as says the strict dress-code, the party-goers start to get in line around 1am, usually with their names on the list (don't worry, it isn't hard to do so). The ones who gets there around 2am, find a huuuuuge queue and might not succeed in getting in.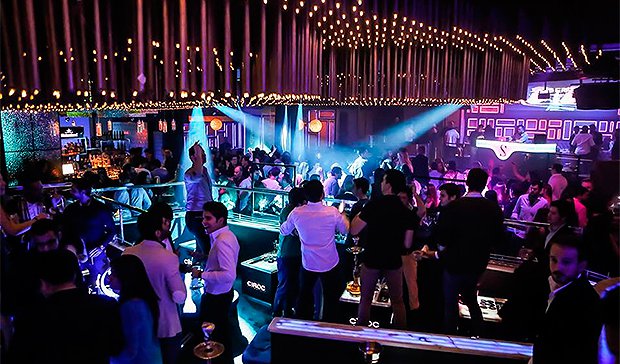 Our night
It all began in the famous (or not)
Le Cyrano -
check our review from there
- perfect place to have pre-drinks, especially if you're going to Sutton, it's less than a 10 minute walk. So, after a few drinks, lot of laughs and a great warm-up, at 1h30am we got on our way to the
club
. The queue was still ok, but we still needed to wait 25 minutes. In the entrance, the same as usual, documents and dress-code verification, so remember: take your ID and dress-up! As we entered, we could see what people were talking about… fancy decoration, pretty people (or just well-dressed) and a posh environment. So far so good, let's check the dance-floor! Well, what can I say? Good multimedia experience? Ok, but not followed by good music. Good space to dance and have fun? Ok, but too crowed and the people are not particularly relaxed? Too worried about their appearance. Before I get to the rest of the party, it's time to talk about the music. What do I mean with "not good music"? It's simple: almost the same you can hear on a radio station. It'll be difficult to be surprised, a lot of popular House and R&B is mainly all you'll hear, with just a few hints of experimentation from the DJs. Ok Ok! You've heard that David Guetta and LMFAO played there! Yes yes, they did, but it doesn't make the music good every night!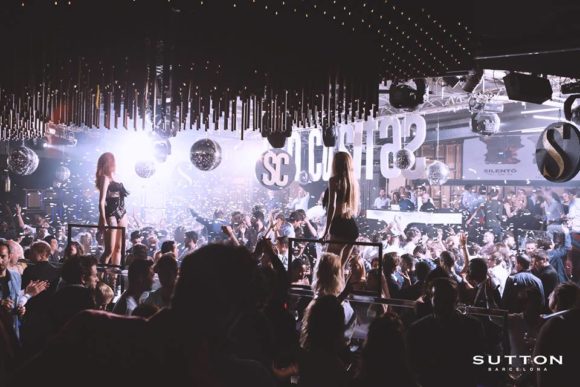 Heading to the bars! There, we didn't have any problems, surprisingly there weren't many people, probably because the bars are well-located and bartenders are experienced. It's just expensive, something you should know already - Barcelona isn't usually a cheap city to party if you go to these sorts of clubs. Suddenly, some sparkling lights started shining from the vip-area, what was it? Some beautiful girls in bikinis bringing a bottle of 4,5 liters of Grey Goose Vodka to some guests! Funny and I would say embarrassing, but it's pretty common in posh
clubs
like
Sutton.
BTW, for curiosity we checked how much it would cost for that toy. 1400€, but you get the Red Bulls and the shining spectacle thrown in too. From that point till the end of the party, not much happened. We just saw that the ladies toilet had very long queues (not unusual)  and that the smoking area is quite good (you can also smoke outside).  So, around 5h30 we made our way home.
The Verdict
Low points - music, crowd, price, queue High points - place, bar, sound quality. Anyway, go there! You can't miss the famous
Sutton Club in Barcelona,
as it is one of the most famous Barcelona Clubs ! Unfortunately, lower your expectations. Otherwise, you might have a bad experience. But again, this isn't our favorite kind of party and Barcelona clubs, so we might be a bit biased to talk about it, that's why you should go check this place out for yourselves. Make your own conclusions and tell us, maybe we might change our minds and go there again!
WHERE? Calle Tuset 13 - Sant Gervasi - Metro Diagonal
PRICE? No list - 20€ / List - free (look for "sutton club barcelona" on Facebook, you'll find many unofficial pages to put your name, they all work perfectly!)
And you ? Do you have a different experience for this club or any other Barcelona clubs ? Jack