Here are
the best places to buy furniture in Barcelona
because a house is almost nothing without furniture! Either you like design, modern or
vintage furniture
, you will find your happiness in this article!
Design furniture
There are lots of designers in Barcelona who imagine and build great furniture that correspond to a lot of people and maybe to you too!
That store exists since 1981 and has a wide range of trendy products made with imagination and a little bit of craziness. It sells furniture but also decoration. You will find many different things here: unique pieces from little artisans' workshops but also hardwood furniture that you will keep for your entire life. The real concept of that brand is to stage furniture in funny backgrounds to inspire joy to the customers.
My opinion: you absolutely need to see that shop even if you don't buy anything in there!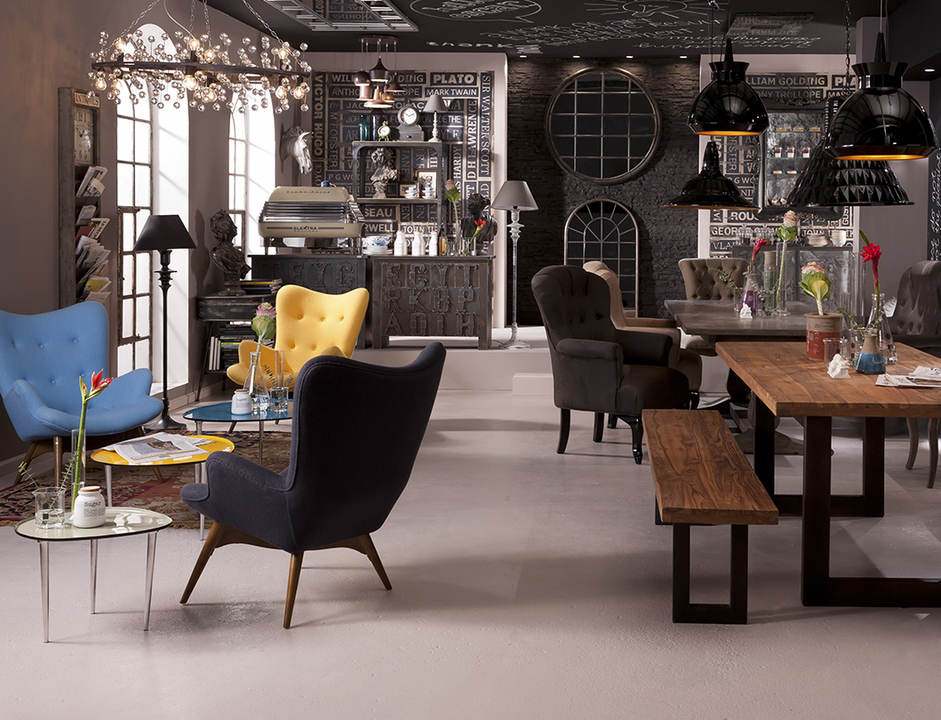 How to get
there
? Passeig de Gracià (L2 – Purple Line, L3 – Green Line, L4 – Yellow Line)
At Banni, they have their own tailor-made furniture for kitchens, bathrooms, closets and chests of drawers with a good quality-price ratio. They offer trendy designs and innovative technologies for their customers. Their team also offers to help you in any decoration project (for a house, company, yacht, hotel…) from A to Z: conception, logistics, installation, and after-sales service.
My opinion: It is amazing that their team can be there from the beginning until the end of your decoration project.
How to get
there
? Hospital Clinic (L5 – Blue Line)
You can understand with the name of this store that they are specialized in seats. They are very innovative in order to bring you the best designs made by the biggest enterprises but they also offer you cheaper models as copies of chairs from the most popular designers. More than just selling chairs, they have also a team of experts in chairs for restaurants and hotels.
My opinion: I often pass by this store and see the window, I never went in but I definitely have to because it seems amazing from outside! (I also particularly like the name of the shop.)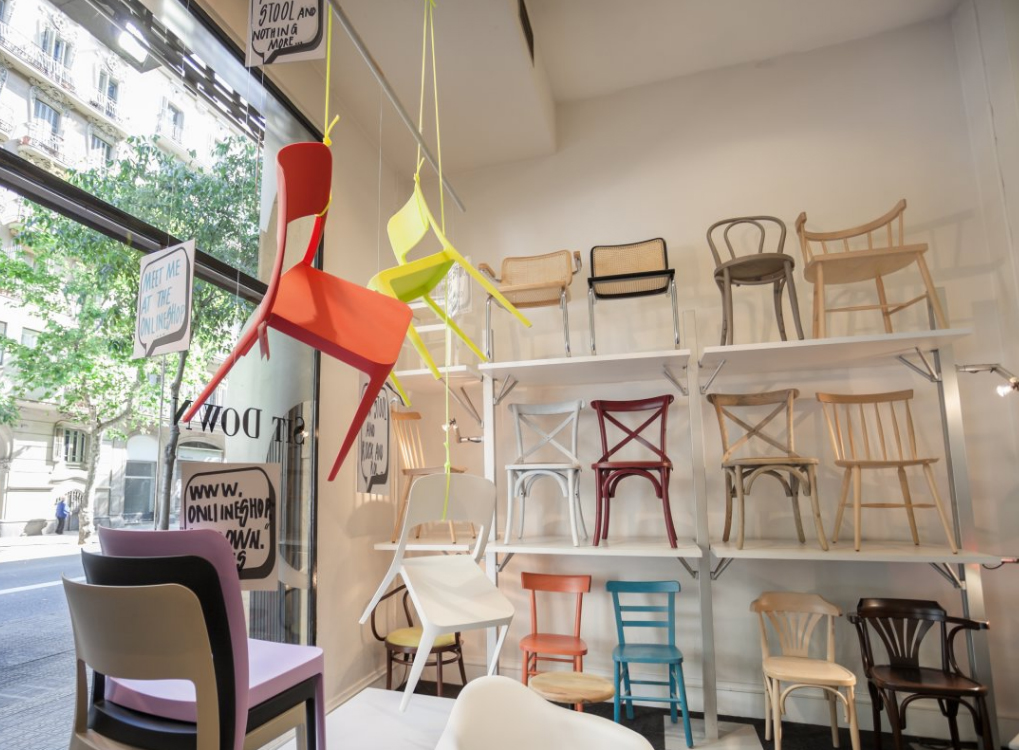 How to get
there
? Verdaguer (L4 – Yellow Line, L5 – Blue Line)
L'Appartement is a design expo art shop. They sell really unique furniture and also colorful home decoration which will make your interior look joyful and more than that: original/uncommon!
My opinion: everything is original here, you just have to go in and believe me, you will be surprised (in a good way).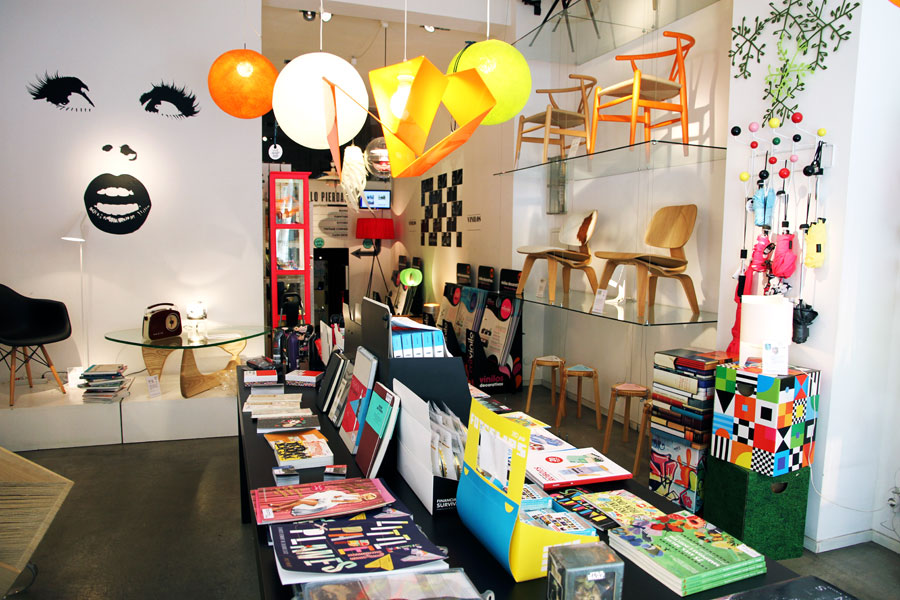 How to get
there
? Hospital Clinic (L5 – Blue Line)
Vintage furniture
If you like furniture from another century or just furniture which look like to be from another century, the following stores are totally made for you!
Before being a shop, El Recibidor is a showroom where you can admire
great pieces of furniture
. It is not an art gallery but it's not far from it. El Recibidor means "the entrance"; it was called like that because the entrance is the first thing you see when you enter a house. The formula of this shop could be "reasonable prices + beautiful furniture".
My Opinion: I think the concept of the store to be more a showroom is innovative and different than what we can usually see!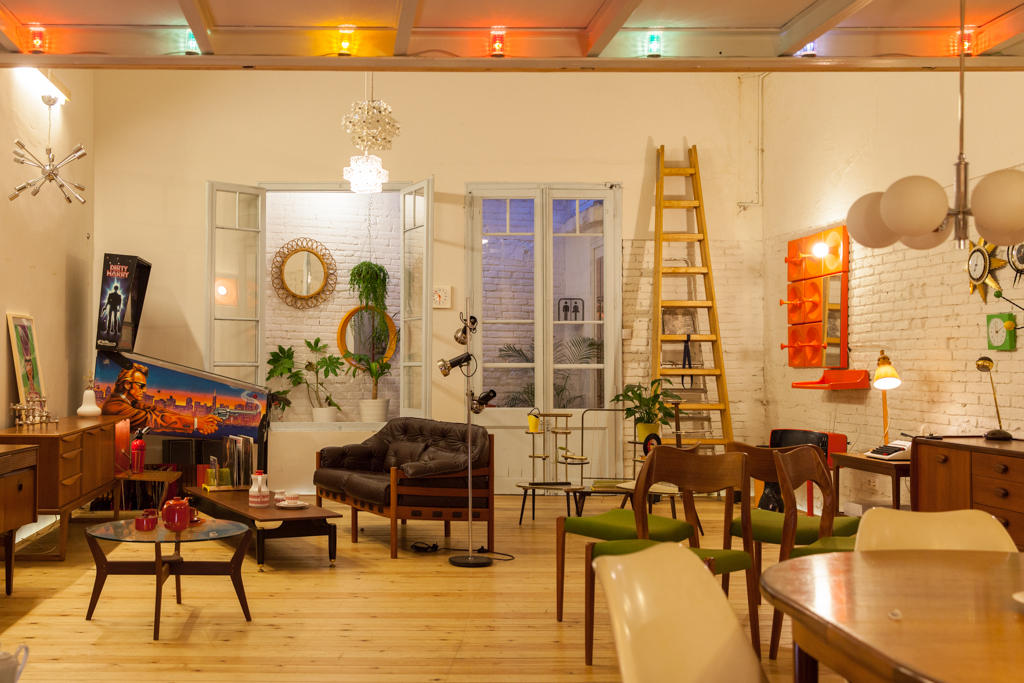 How to get
there
? Poble Sec (L3 – Green Line)
It could be seen as a store for design furniture but I put it here because they are really more towards
vintage furniture
and home decoration. Everything in that store seem to come from another year.
My Opinion: Even if most of these German vintage furniture are industrial, the owners try to include items made by local artists.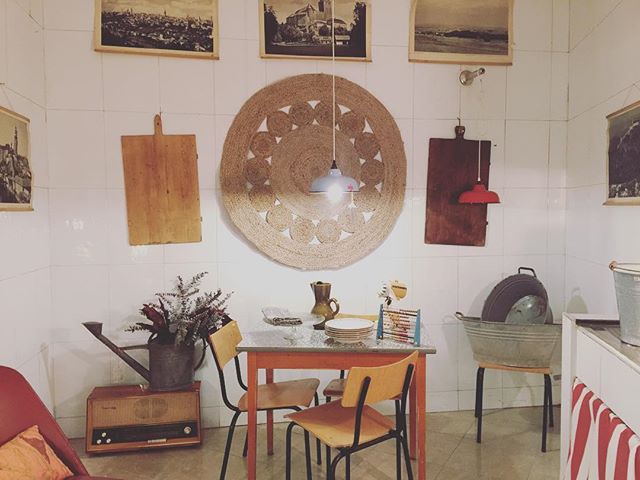 How to get
there
? Arc de Triomf (L1 - Red Line)
Here you can find authentic vintage pieces next to modern artworks and design classics. They are always renewing the range of furniture they sell, so two visits are never the same.
My opinion: When you enter this shop, you don't know where to look because there are so much things to see!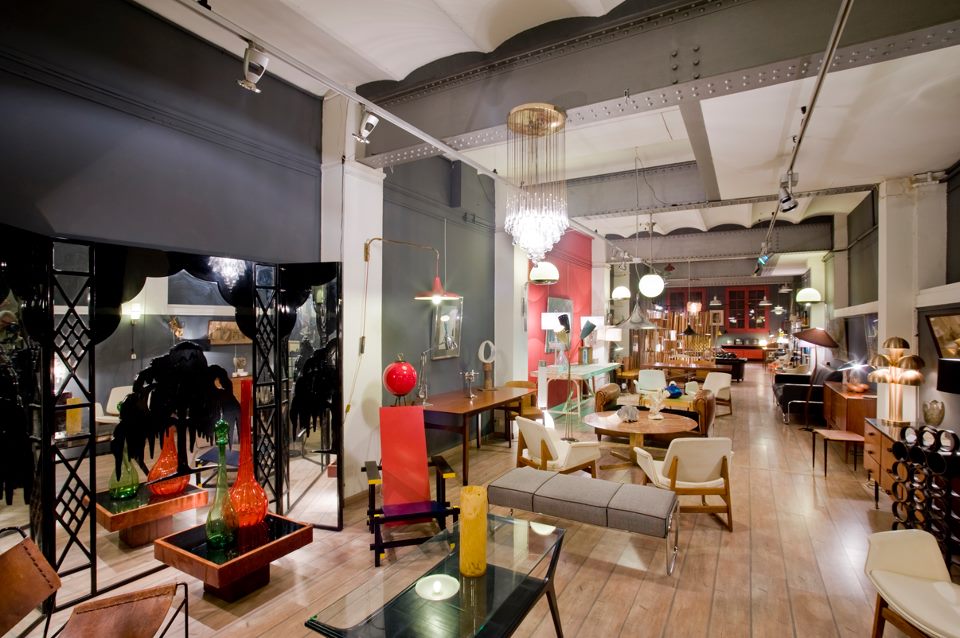 How to get
there
? Hospital Clinic (L5 – Blue Line)
There is a lot of vintage stores in the Raval and among these, you'll find Fusta'm: a very charming
vintage furniture store
where you can buy objects and furniture from the 50s, 60s and 70s. Every pieces have gone through renovation (because YES, they have a workshop for carpentry interior design and restoration) before being in the store either for a quick clean-up or a reconstruction.
My opinion: I love the fact that they restore furniture before putting them in sale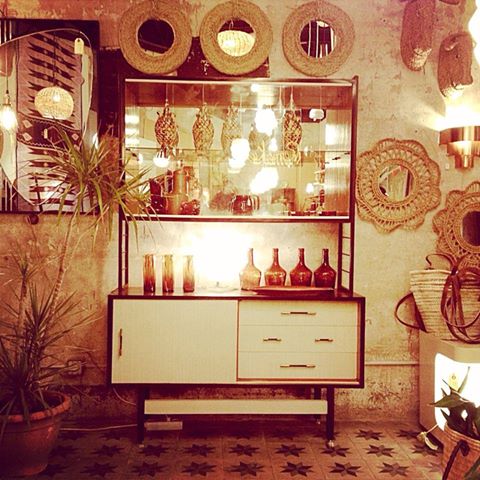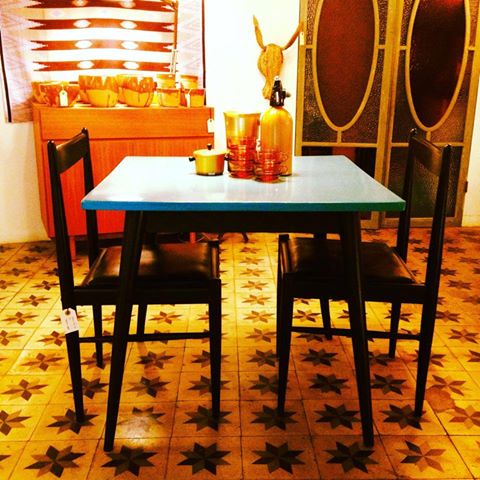 How to get
there
? Universitat (L1 – Red Line, L2 – Purple Line)
Around the world
If you have sort of a passion for lifestyle and design from abroad you will probably fall in love with these two shops I found in Barcelona!
Ikiru is a
Japanese furniture store
that sells Tatami, Futons, Beds, Convertibles but also accessories and
interior design
for more than 10 years! These products are all made with solid wood from sustainable plantations which are respectful of the environment.
My opinion: I am not really in fond of Japanese decoration but I think you can find a lot of cool stuff to buy in that store. And it is the paradise for people who like Japanese decoration and lifestyle!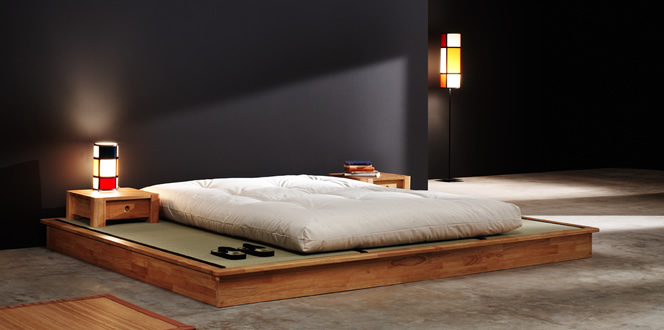 How to get
there
? Fontana (L3 – Green Line)
Noak room is a furniture store that sells
Scandinavian vintage furniture
from 1950 to 1970s carefully selected by the owners of the shop when they travel to Scandinavia (especially Sweden).
My opinion: Just looking at the furniture, we can see that they have a history!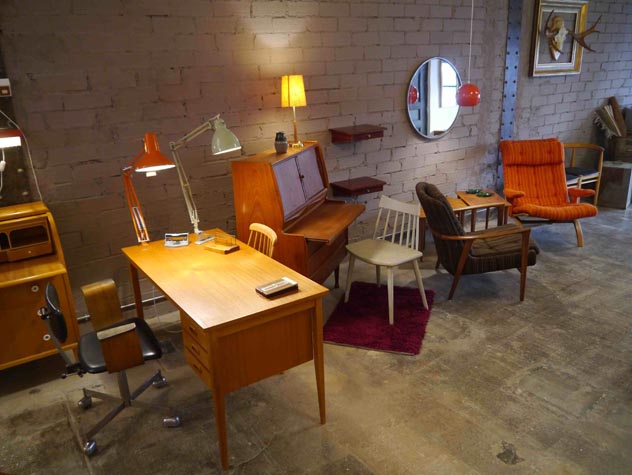 How to get
there
? Llacuna (L4 – Yellow Line)
Modern and cheaper furniture
Zara Home is well known internationally because it is a store chain which operates in several countries. It specializes in the latest designs for the home!
My opinion: This is a store chain so, for sure, you can't have a unique piece of furniture from that shop but you still can find objects which will fit in your home!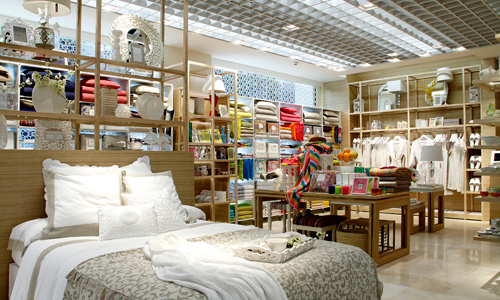 How to get
there
? Passeig de Gracià (L2 – Purple Line, L3 – Green Line, L4 – Yellow Line)
Do I really need to explain what Ikea is and sells? Everybody know that store! You can find everything for your home here at very reasonable prices and good news for you: there is one in Barcelona!
My opinion: they don't do in the originality but it helps a lot when you just need basic and cheap furniture.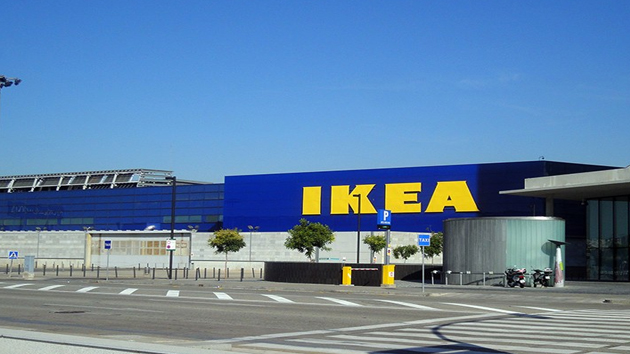 How to get
there
? Europa/Fira (L9S - Orange line) or Bellvitge (L1 – Red Line) This article is all about furniture but as you have probably seen on the pictures, you can also find some cool decoration for your home in some of these shops. By the way, there are other
really cool home decoration stores
we love! I hope you enjoyed reading this article and I also hope you will find the furniture of your dreams in one of these shops!