Running in Barcelona... All you need to know
Running in Barcelona
is one of my favourite pastimes and within this blog, you will read all about the different running groups and applications that we recommend you don't miss. There are some absolutely incredible 
running routes in Barcelona
that include all types of elevation, duration and scenery.
Running groups
Barcelona 360 tours
- this company offers some pretty strong guidance, and awesome routes to go in and about the city.  It is quite pricey, however, if you are paying as a one off experience to gain some knowledge about
running in Barcelona
, it is PERFECT. Have you ever heard of the
Meet up app
? Within this app, there are different running groups that are ideal to meet with others, and run in a bigger crowd. There are different ranges of levels; from beginner, intermediate to advanced, you will not feel uncomfortable or "behind" (as long as you don't sign up to an advanced class, when you are a beginner).Here are a few of the most popular ones: - Barcelona Casual Runners - Moon Runners - Morning Runners Barcelona - madrugar y correr. - Nike+Run Club - Running Intervals (for this event, it is a paid class) - running/trailrunning/hiking principantes Whilst we are still on the subject of mobile applications,
Strava
is also another great way to find running clubs. It works the same way as the Meet Up App, the only difference is, Strava is specifically for running/cycling. You can search for different running clubs within your location, and you can choose to meet up with other runners. However in some cases, people don't actually meet, some people use it as a community to publish their training and achievements.  This is perfect if you enjoy solitary running, and still want to enjoy the sense of community a running club gives you.
Planned routes
Personally, I found that most of the evening groups are either too advanced or at an awkward time (if you work late), and so not all of us have the time to run on a schedule.  But then again, some of us simply prefer to run solo…  therefore, this section will give you some ideas on where to run and when to run in Barcelona. Let's begin nice and easy…
1.
The Ciutadella Park Run. The Ciutadella Park makes for a perfect 2km run, in which you can make the run as easy or as difficult as you like. You can make laps around the park, making the most of the flat ground, or you could run up and down the stairs to get some more intense cardio training. Meanwhile, you can enjoy the friendly atmosphere of the park. On a sunny day, every body is sunbathing, or having a picnic.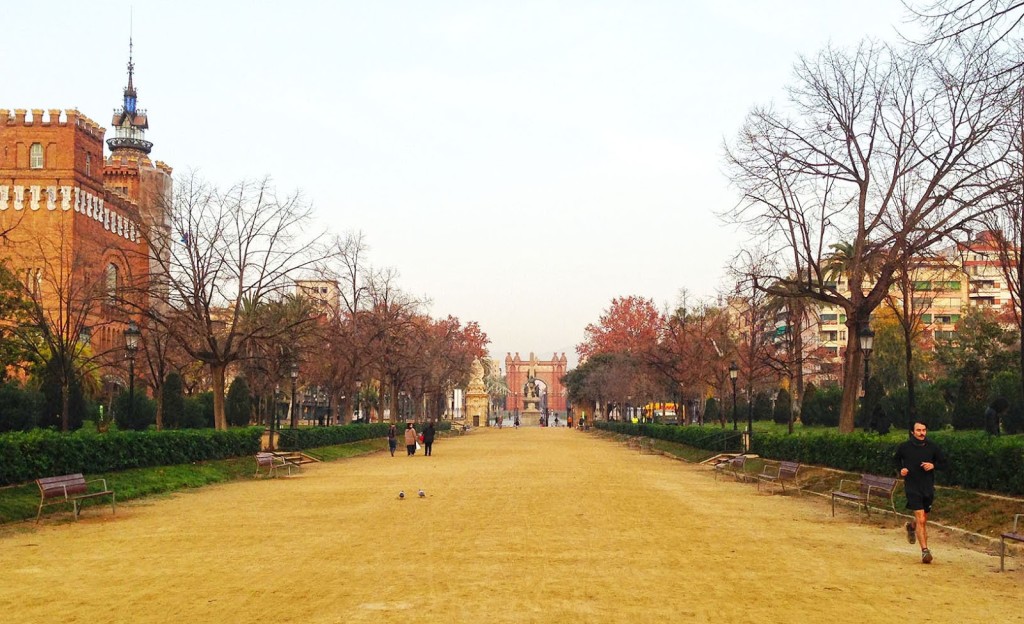 2. Les Ramblas If you want to kick up the mileage, then 
les Ramblas
is the perfect running strip.  It is only 3km running down from Plaça Catalunya to Passeig de Colom and back.  It is the perfect run for beginners, or even for a nice high-speed, faster run. Take note: NEVER (I mean don't even bother trying) run on les Ramblas during the day in high-season. I say from experience, it is way too stressful. There I was on a lovely summer's day, when the spontaneous (not-so brilliant) idea arose in my mind to skip all the city traffic lights and go down les Ramblas. It was around 12 o'clock, and let me tell you, it was a bad bad idea. After almost getting run over by a bike and a taxi, then almost knocking over several people on the path… I decided to never repeat. And well, here I am telling you, so you don't make the same foolish mistake. Although, you might be better at dodging crowds than me.  Either way, all runs on les Ramblas should take place before 9 o'clock in the morning.  Oh, and be careful not to slip! The Barcelona clean up crew have it against us runners. 3. The Waterfront If you are not an early riser, then the waterfront is perfect for you. It will be busy (in high season),  of course, but it is still possible to run.  You will master the art of weaving in and out of people (perfect for race training). The
Waterfront
is ideal for a versatile run, you can do from 3 km to 10km. What's more, in the summer, you can leap into the sea to cool down. You could even combine Las Ramblas and the Waterfront into one big run. This is only for the brave or the master dodgers.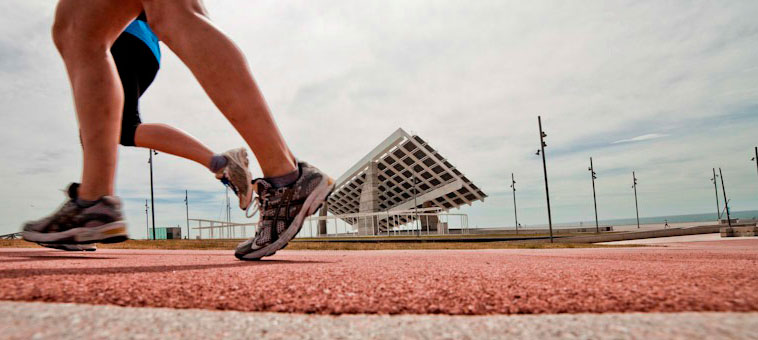 4. Parc de Montjuic Another awesome run (with a hell of a lot of incline) is the Parc de Montjuic -
Barcelona's Mirador
. Again,  you can choose whether you want to do a nice 5km or an even nicer 10km.  There are some useful websites such as mapmyrun and strava, that you can use to create your own routes. They even have routes that have already been planned from other runners. Nevertheless, if you have a phone or a watch that can log your km whilst running, you should definitely bring it on your run. When you are
running in Barcelona
, you have to be flexible in order to avoid red traffic lights and oncoming tourists. 5. Nature Park of Collserola There are some really good routes that begin in the Nature Park of Collserola, and they are all KILLER runs. They all have high elevation, with some added incline, and to top it off an extra bit of hill. But, you can make the run as easy or as hard as you like. If you are as crazy as me, then you will most likely decide to do the full monty. I decided to walk/run the whole route from Plaza Catalunya to Carretera de les Aigües, so you can imagine just how many hills and incline I tackled.  Nevertheless, when you reach the top, the trail flattens out and you get to appreciate the absolutely breathtaking views! If you want to save your legs for the actual run, then you can take the Metro: from Plaza Catalunya you can get the S1 or S2, then you would get off at Peu del Funicular. From here, you can get the Funicular de Vallvidrera until Carretera de les Aigües (the journey is included within your original ticket that you would have used from the metro).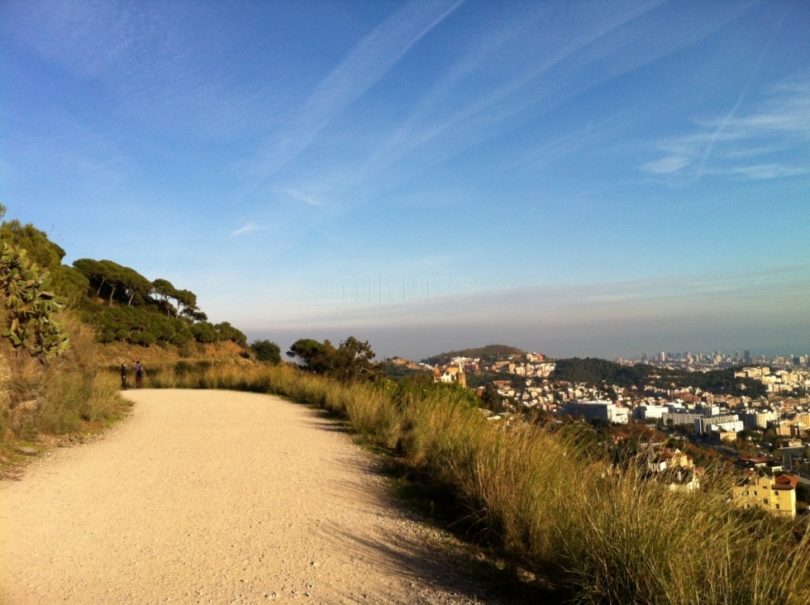 If you have a GPS watch, you can just go to the park and run freely until you reach your desired kilometres.  You could then follow the same route for your next run. Personally, I think this way is more satisfying as you can choose your own elevation, and difficulty. You decide whether or not to take a break. If you don't have a GPS watch, you can use the mobile application Strava. You can even use it without data, as long as you begin to log the run when you have internet initially.  If you are running on a weekend, you will pass by plenty of other runners. When you see your fellow runners,  it can boost your motivation by trying to keep up their pace (or maybe, that is just my competitive self). In reality, you can run any where and any time that you want, but this is just some of the routes that I personally enjoy
running in Barcelona
. However, if you have the time, don't limit your imagination! Don't seclude yourself to Barcelona …there are some really beautiful places surrounding Barcelona. If you love your trail running, you should really visit these following places that are on the outskirts of Barcelona... 6. Nature Park Montseny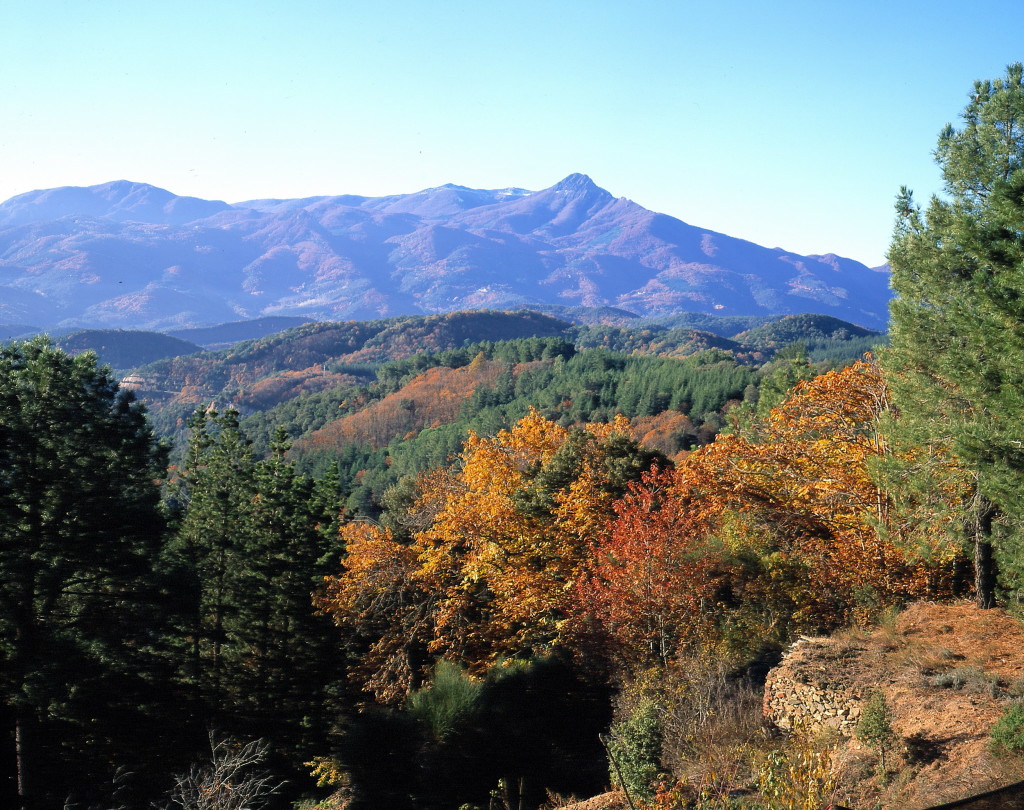 This picture is absolutely gorgeous, and highlights why Montseny is such a beautiful place to run. You could run up to 30km (or, like in my case, you could stumble across 10km) and never get bored of the scenery. If you drive a car, it will be a lot easier for you to find the Nature Park. Nevertheless, you can still find trains and buses to arrive at the location. If you search on Google, you can find different routes that will suit you. 7. Sant Llorenç del Munt i l'Obac This is a fairly straightforward journey, you can get the S1 from Plaza Catalunya (Direction: Terassa) to Terassa Rambla. Then, from the FGC Terrasa station you would take the M11 (Direction: Matadepera - Mura) to L'Alzina del Salari. It will set you back 2 hours of travelling, but the trail is worth it! You can chose your path freely, and enjoy the iconic monastery and the natural landscape...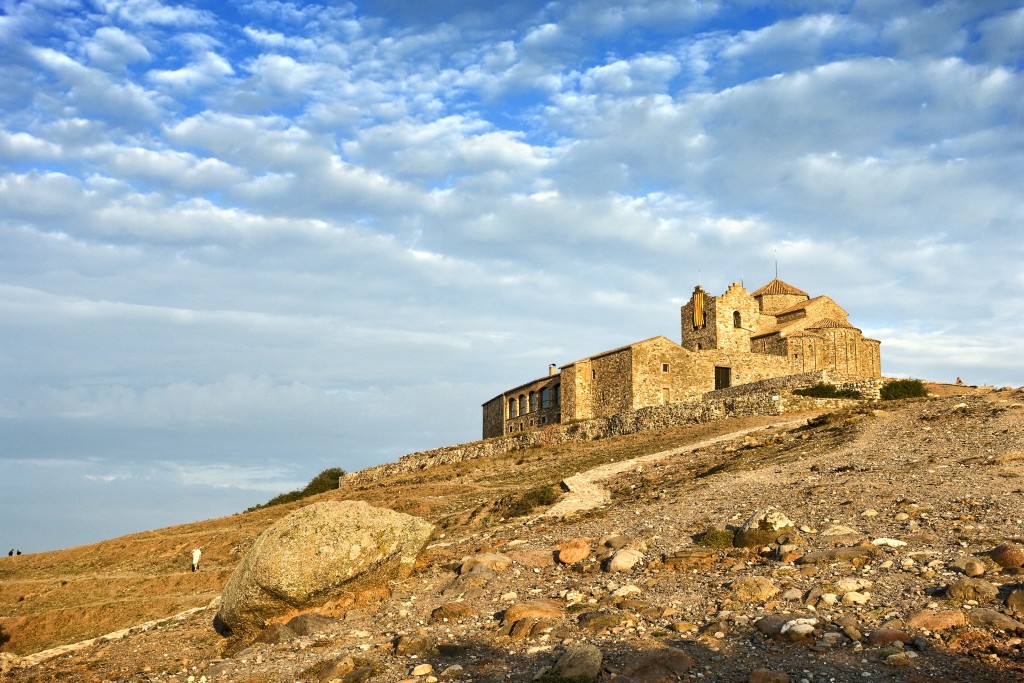 8. Cingles de Bertí It is an hour drive from Barcelona, however, if you don't have a car... You can alternatively take the metro and a bus from Plaza Espanya. It will take you approximately 2 1/2 hours. You can get the L1 to La Sagrera, of which you would then have to take the 323 bus from Avenida Meridiana to Ctra de la Parròquia (Direction: Torregassa. Parc de Joan Plumé).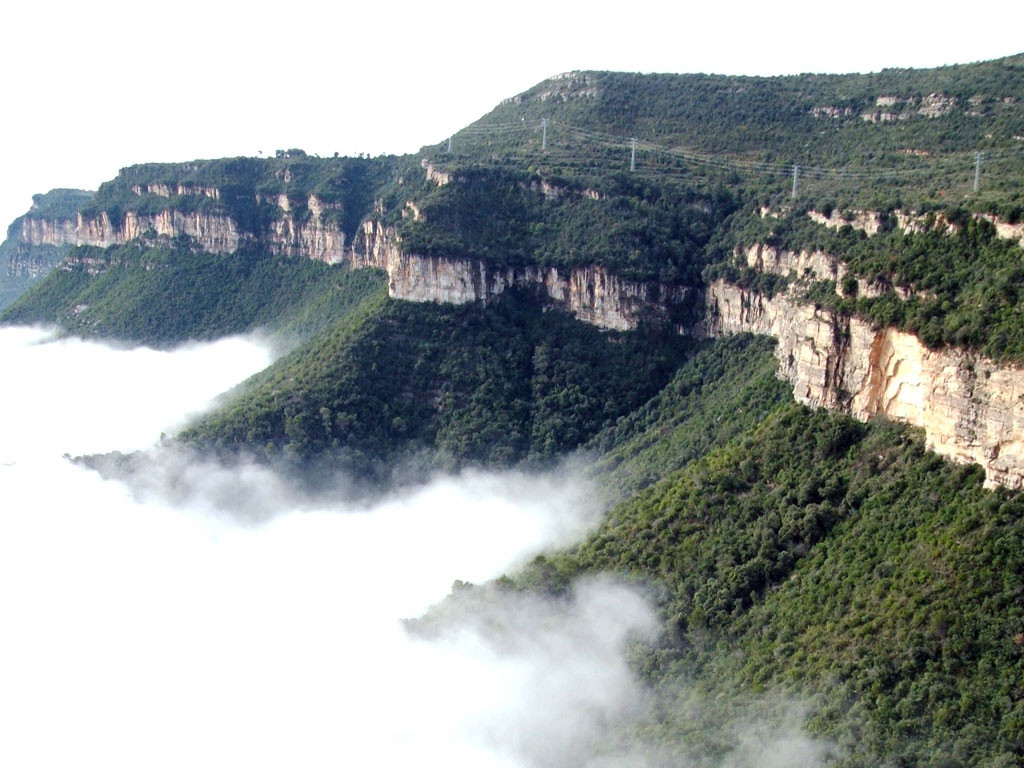 Running events
You can quite easily find running calendars online for any upcoming events in Barcelona.  But,  these are some of the most popular running events in Barcelona that occur every year: The Barcelona Half-marathon "La Mitja" - Around 15,000 runners. Barcelona Marathon - Around 17,000 runners, such a great vibe. Cursa Bombers 10km - Very popular route around the city, usually takes place in May. Cursa Merce 10km - Around 17,000 runners can take part. And, it usually happens around September time. New Years 10km - I think you can guess when this run takes place... Hopefully, you can use all of the different running routes that we have shown you to train for one of these running events ?.
We would love to hear about your running experiences in Barcelona.
And let us know if you try any of the running routes ? !
HAPPY RUNNING!
Phoebe (Runner, Barcelona Enthusiast and SuiteLifer).