Swimming Pools in Barcelona - Men overboard!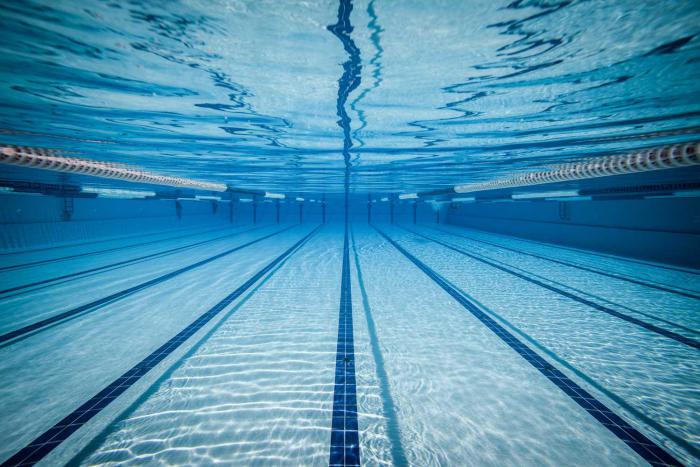 Beaches are a must during summertime and Barcelona has some really nice ones. But summer in Barcelona means lots and lots of tourists and sometimes we just don't want to deal with loud and cramped spaces when all we want is to just lay back and relax while bronzing our skin under the beautiful Mediterranean sun. So today I am giving you, my SuiteLife gang, an alternative. Public
swimming pools in Barcelona
!
Parc de la Creueta del Coll
Not your everyday boring community pool.
Parc de la Creueta del Coll is not just one of the regular
swimming pools in Barcelona.
The whole area was initially decided to be used to build flats, however later on it was decided that it would be better to turn it into a recreational space for the neighbors in Gracia. The park consists of ping-pong tables, picnic and children's play areas and most importantly a big bathing pool. What makes this swimming pool different than others is it's decor and the nature surrounding it, which makes you feel as if you are on an exotic holiday somewhere in the Caribbean. The water in the pools is relatively shallow which makes it perfect young and old alike to enjoy a refreshing day at Parc de la Creueta del Coll. Admission fees are from 3€ to 6€. Children under 3 years old are let in for free. I know, right?!
Piscines Bernat Picornell
This one is for the sport-oriented swimmers.
Piscines Bernat Picornell located on Montjuic hill are three swimming pools created almost solely for competitions and sport's events. The sport center opened doors in 1970 but it was almost entirely renovated in 1992 for the Olympic games in Barcelona. The Bernat Picornell pools are at the top in the list of
swimming pools in Barcelona.
The swimming center has three swimming pools in total - one heated indoor pool, one competition pool and one diving pool which is temporarily closed. During summertime, the outdoor competition pool is open for the public, however, occasionally there are movies played as part of the Grec festival by the pool. So you'll need to call the center beforehand and establish which days the pool will be open. After all, you don't want to go all the way up to Montjuic and be disappointed at the end, unless you enjoy walking uphill just for the sake of it. Yeah.. me neither.
Llac de Can Dragó
'The lake'
Llac de Can Dragó is of the best
swimming pools in Barcelona.
People refer to it as 'the lake' because of its enormous surface area - 2.960 m². It is the biggest swimming pool in Barcelona and is part of a sports complex that stretches over 15, 000 m². The water is shallow and the pool's maximum depth is 1.30m which is perfect you have children or if you just don't know how  swim :(. The pool has a grassy area surrounding it so pack those sandwiches in the picnic basket and have a great day at Llac de Can Dragó. Oh.. you forgot to pack lunch? No worries, there is a cafe with tables and chair waiting to cater to you. That concludes my blog for this week. I hope you found it helpful if you were wondering where to have a relaxing day to sunbathe away from the noisy beach. If you liked this post feel free to share it with your friends or leave as a sweet comment below. Or both! Weekly joke: Q: Why do squirrels swim on their back? A: To keep their nuts dry! Sincerely, Chris