Escape the City to Empuriabrava: A Day Trip from Barcelona
This week I took a trip with a couple of friends up the beautiful Costa Brava to Empuriabrava and Cadaqués. Cadaqués, a cute little fishing village nestled among the hills and with stunning views across the Mediterranean, is one day trip
we've already written about
but to my surprise none of our interns had ever been to Empuriabrava!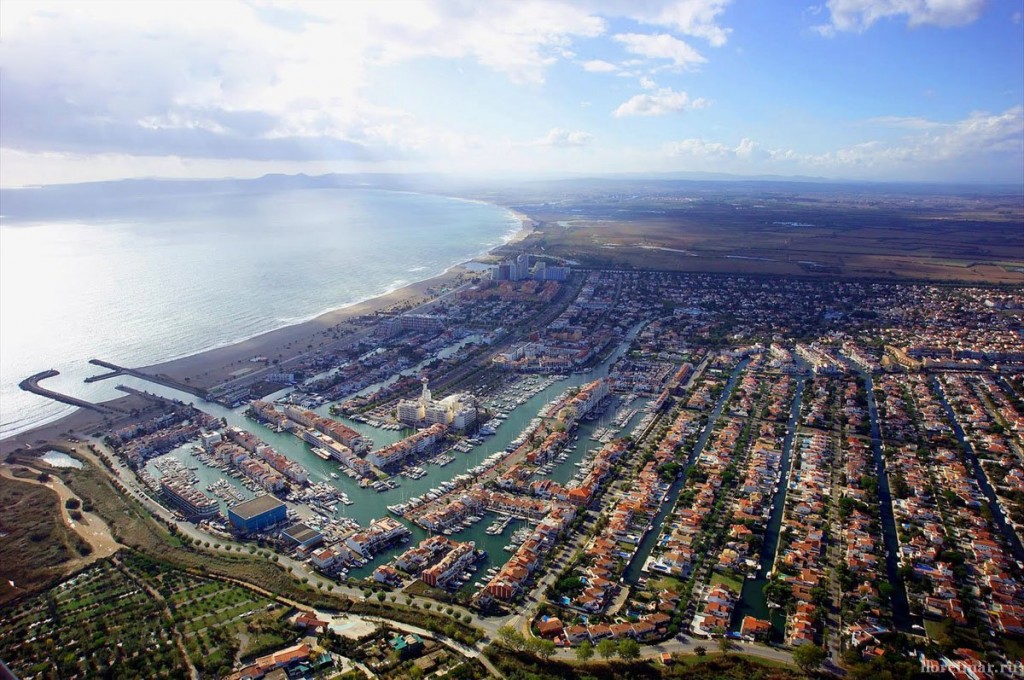 The Venice of Catalonia
Empuriabrava is know as the Venice of Catalonia and is a great place to escape from the Barcelona rush. It is a series of man-made canals with little houses either side about an hour and a half up the coast (and its just half an hour further on to get to Cadaques). Each house has its own little (or large) boat which they move around the canals with and head out to sea on. Some of them even have jet skis! First off we decided to rent a boat (which you can do without a license by the way) and saunter up and down the main canals in the sunshine. Just imagine it, the wind in your hair, the sun on your face, and the prospect of lunch, the most important part of the day, at the end of it. We definitely recommend that you rent with E
coboats
as their electric boats are much quieter than the ones from other rental companies and are really easy to use. Its about 5/6 people to a boat so perfect for fitting a family on.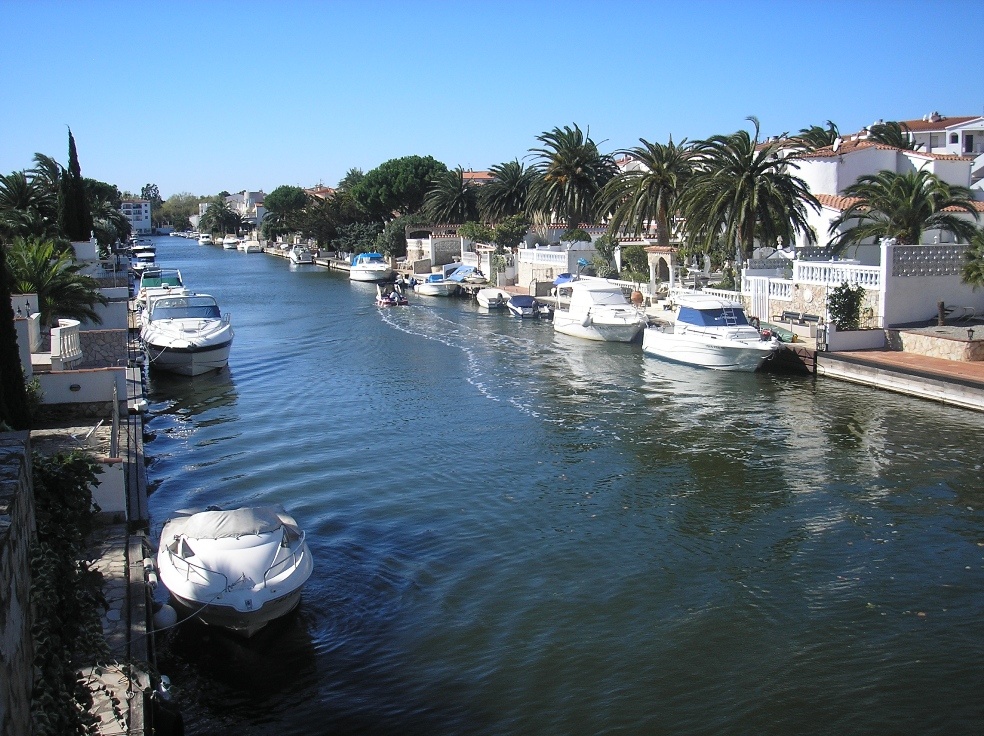 Beachin'
Once you're done exploring the canals, there is a huuuggeeeeee beach to enjoy just a few minutes walk from the Ecoboats dock. Given that its May it was pretty quiet - most of the houses seem to be second homes and holiday homes - so the beach was almost completely empty leaving us plenty of space to lie in the sun. I have to say it was nice to be able to chill on the sand without having people constantly coming up to to you asking if you want beer or a massage like they do on
Barceloneta
! But before we got our towels out, we decided to grab some lunch at one of the beachside restaurants. There's quite a few to choose from with some great food on offer for very reasonable prices, but if you're really looking to save money or just want something lighter, there are a couple of supermarkets a little further in-land where you could easily buy a selection of snack foods and sandwiches to make up a lovely little picnic to take to the beach.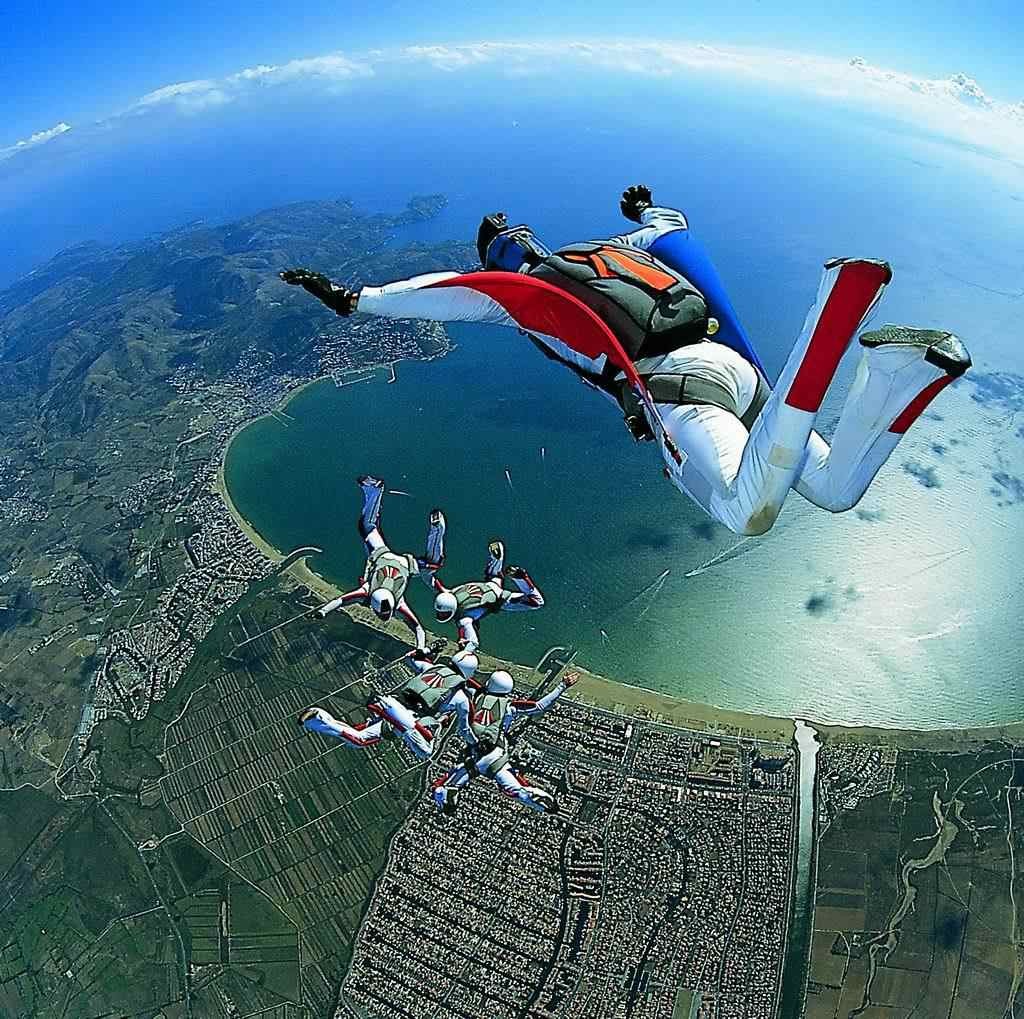 Empuriabravery
If you're feeling really brave, Empuriabrava has one activity that's got to be on your schedule...skydiving! The region is famous and is one of the most visited skydiving spots in Europe, in fact even Suitelife founder
Benny
has done it! Check out
Skydive Empuriabrava
to book your spot...but maybe wait to have your beachside lunch until afterwards! ------------------------- Thanks for reading! Make sure you check out Empuriabrava the next chance you get and let us know what you think! - Erin