Day Trips from Barcelona: What you Can't Miss...
Day trips from Barcelon
a are so refreshing! Sometimes you just need to get away from it all. So SuiteLife has carefully put together the ultimate guide to getting out of the city. Explore the best of Barcelona's surroundings!
Barcelona Day Trips: Life's a Beach!
Day trips from Barcelona
come in all shapes and sizes. Beach themed trips are by far the most popular. Here are some of the best beaches around Barcelona that are worth a visit!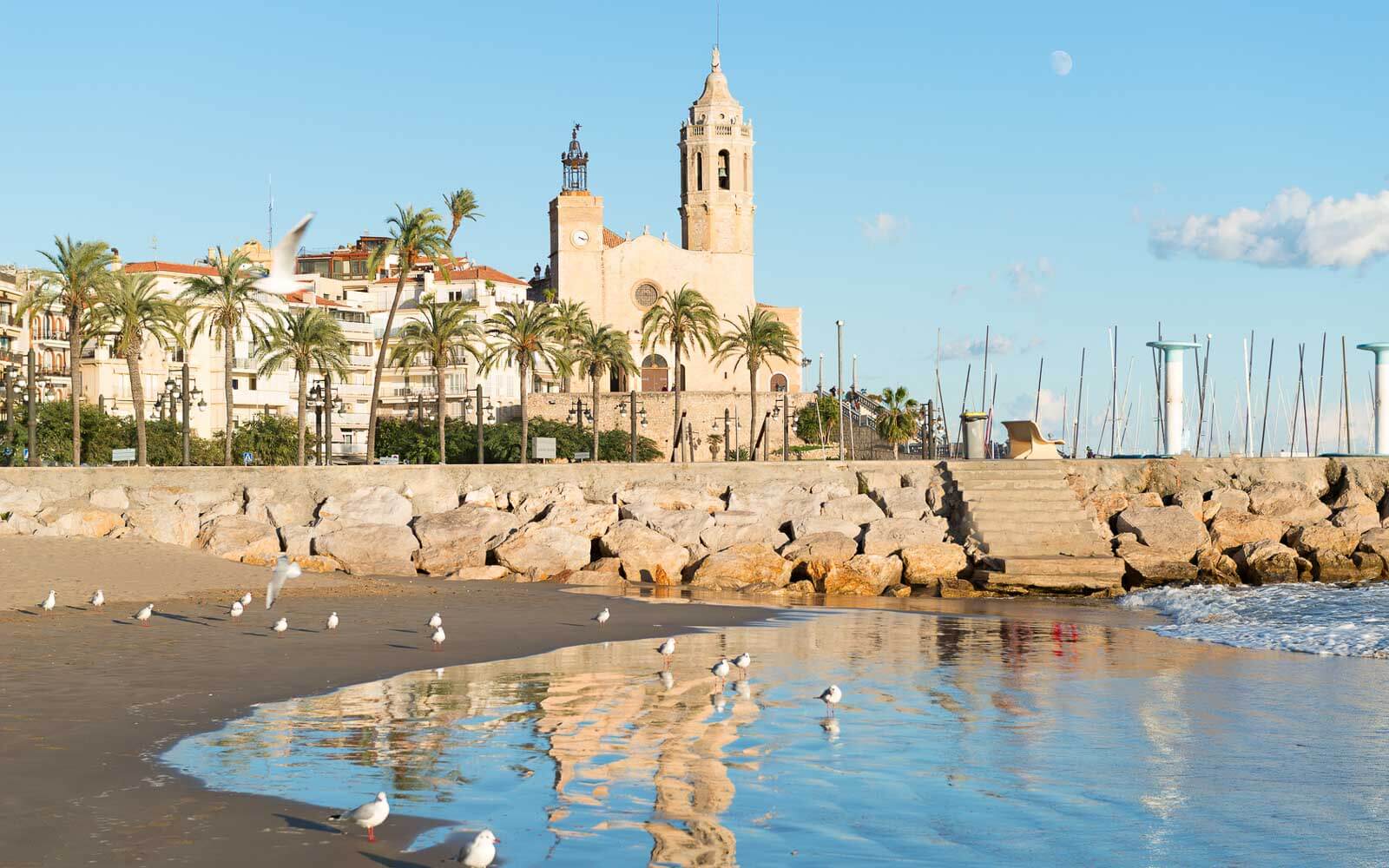 Sitges
:  The small beautiful town of Sitges (pronounced 'See-chez') is one of the best
day trips from Barcelona
.  Located just a 1/2 hour train ride down the coast, its short commute will leave you with lots of time to enjoy yourself.  If you're trying to escape the tourists, then this is not the place.  However, the beaches are nicer than in Barcelona and there is abundant nightlife.  Sitges has a bustling gay community and during Carnival it's off the hook! How to get there: The fastest way is to jump on the RENFE train (leaves every 30 minutes) from Passeig de Gracia station.  It shouldn't cost more than about 5-8 euros roundtrip.  For rates and schedules check out their
website
.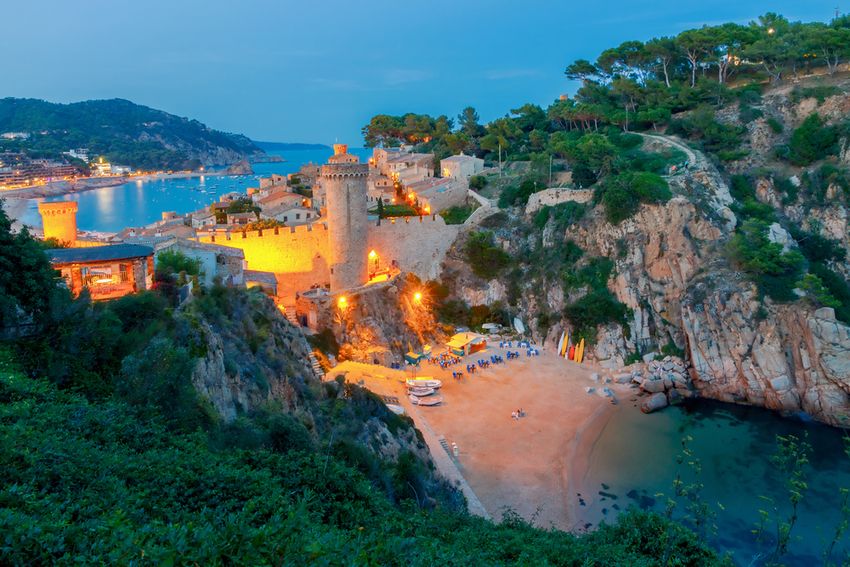 Tossa de Mar
: Tossa is truly a gem of the Costa Brava and is one of our favourites of all the
day trips from Barcelona
.  This tiny romantic town is host to a gorgeous beach, excellent restaurants, and even ancient ruins.  Try the Pandora's Box walking tour, or just lay out in the sun and sip a cocktail.  Either way, you'll be glad you got away from BCN, even if it's just for a day.  Tons of info
here
How to get there: Go to Estación del Nord (North Station).  The closest metro is Arc de Triumf L1  .  Hop on a bus from the company SARFA, which will take you directly there.

Sant Pol de Mar
: Between Tossa and Barcelona you'll find Sant Pol de Mar, a  golden choice between all the
day trips from Barcelona
.  The town has a beautiful beach surrounded by its typical white houses that cover the surrounding hills.  The old Benedictine monastery gave rise to this town and; on the outskirts, you can check out the ruins of the Iberian-Roman town of El Farell. How to get there: Take the RENFE Line 1 train from Clot (Metro L1 "Clot").
Barcelona Day Trips: Can't Miss Towns
If you're allergic to the sun, or around in the winter, then some of the best
day trips from Barcelona
are to the following nearby towns: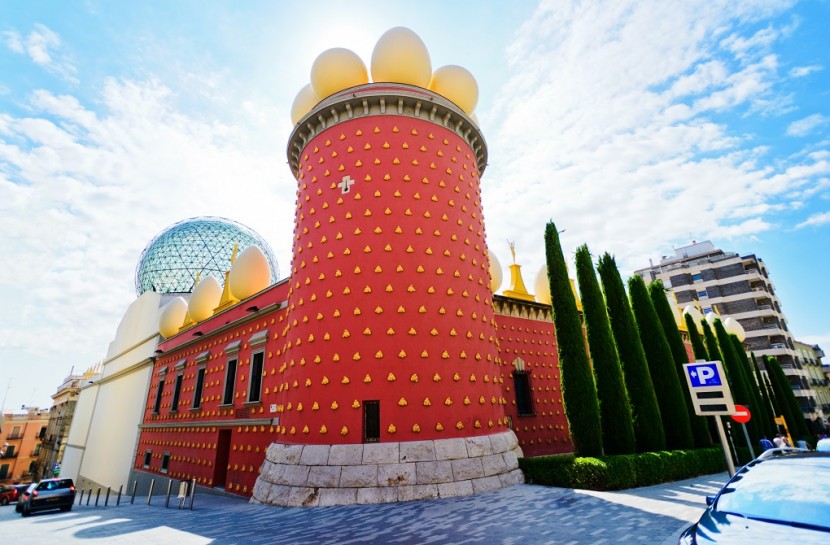 Figueres
:  This one is highly recommended ! The highlight of this quaint town is the
Salvador Dali Museum
, which is the permanent home to the largest collection of Dali's works in the world.  This über-creative man was a visionary and a visit to the museum will leave you with your jaw on the floor. It is definitely one of the most culturally rich
day trips from Barcelona
out there. How to get there: Take the RENFE train from Passeig de Gracia station.  They leave every 1/2 hour to an hour and the ride takes under 2 hours.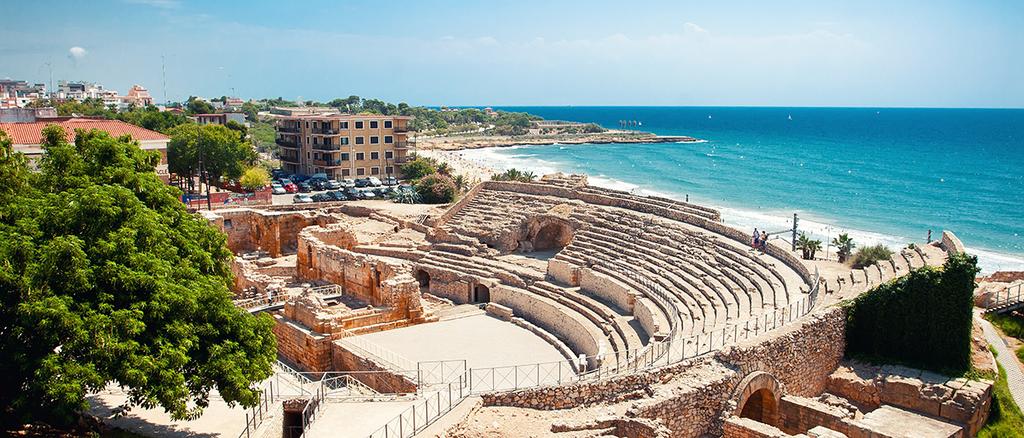 Tarragona
: Sure, they have a great beach but if you're a history buff, you'll absolutely love this place! The modern city is built around some of the oldest Roman ruins on the Iberian Peninsula. Work on your tan and check out the Roman Amphitheatre at the same time! How to get there:  RENFE trains from Passeig de Gracia run the 100km south to Tarragona frequently.  Round trip will cost you about 7 Euros.  Another of the great
day trips from Barcelona
and again, only a train ride away!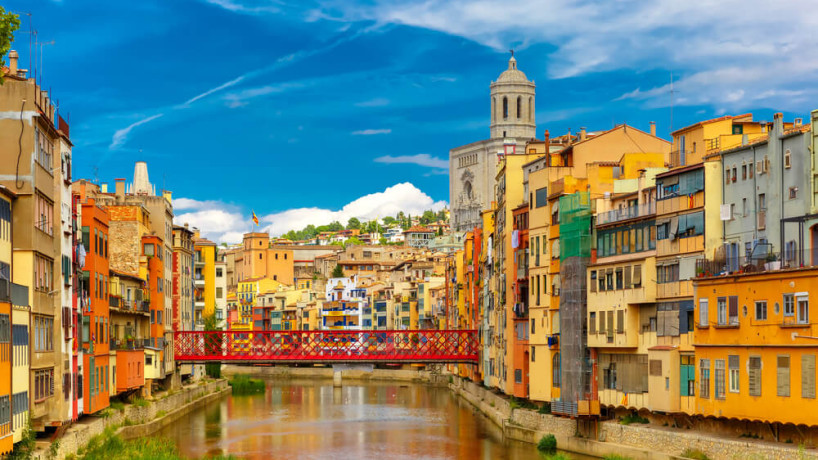 Girona
:  Although you could easily spend a couple of days in Girona, you can get a great taste of it in one full day.  It's a complete mélange of Roman and Gothic building and ruins of old military fortresses.  There's also a Jewish district worth checking out.  Overall a very pleasant experience and one of the most popular
day trips from Barcelona
. How to get there:  The RENFE train is your saviour again.  Cost is about 7 Euros round trip.
Barcelona Day Trips: The Mountains are Alive with the Sound of Music!
Barcelona day trips come in all shapes and sizes and some folks love to head to the mountains!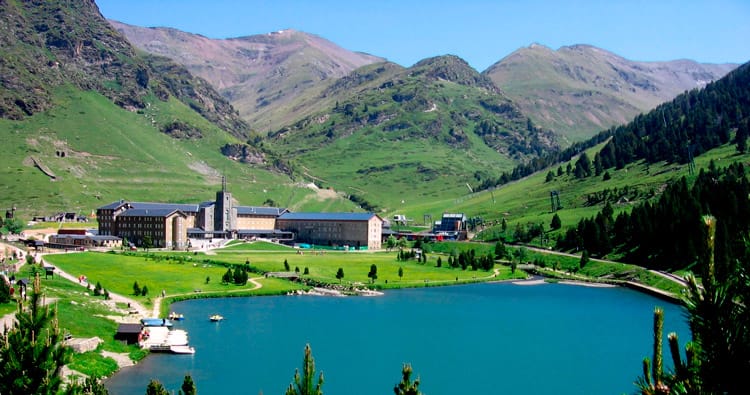 Pyrenees / Vall de Nuria
:  The Pyrenees is the vast mountain range that acts as a natural border between Spain and France. If you're a skier or snowboarder this is your dream location! Only an hour and a half from the city and you'll be rewarded with some great powder skiing. In the summer, the area's exquisite nature offers wonderful hiking, climbing, and camping opportunities. Vall de Nuria is the western part of the Pyrenees and if you're looking for outdoor activities such as horseback riding, hiking, and climbing, then these types of Barcelona day trips are for you. How to get there: Take the RENFE to Ribes de Freser. Then jump the rack railway up to Vall de Nuria.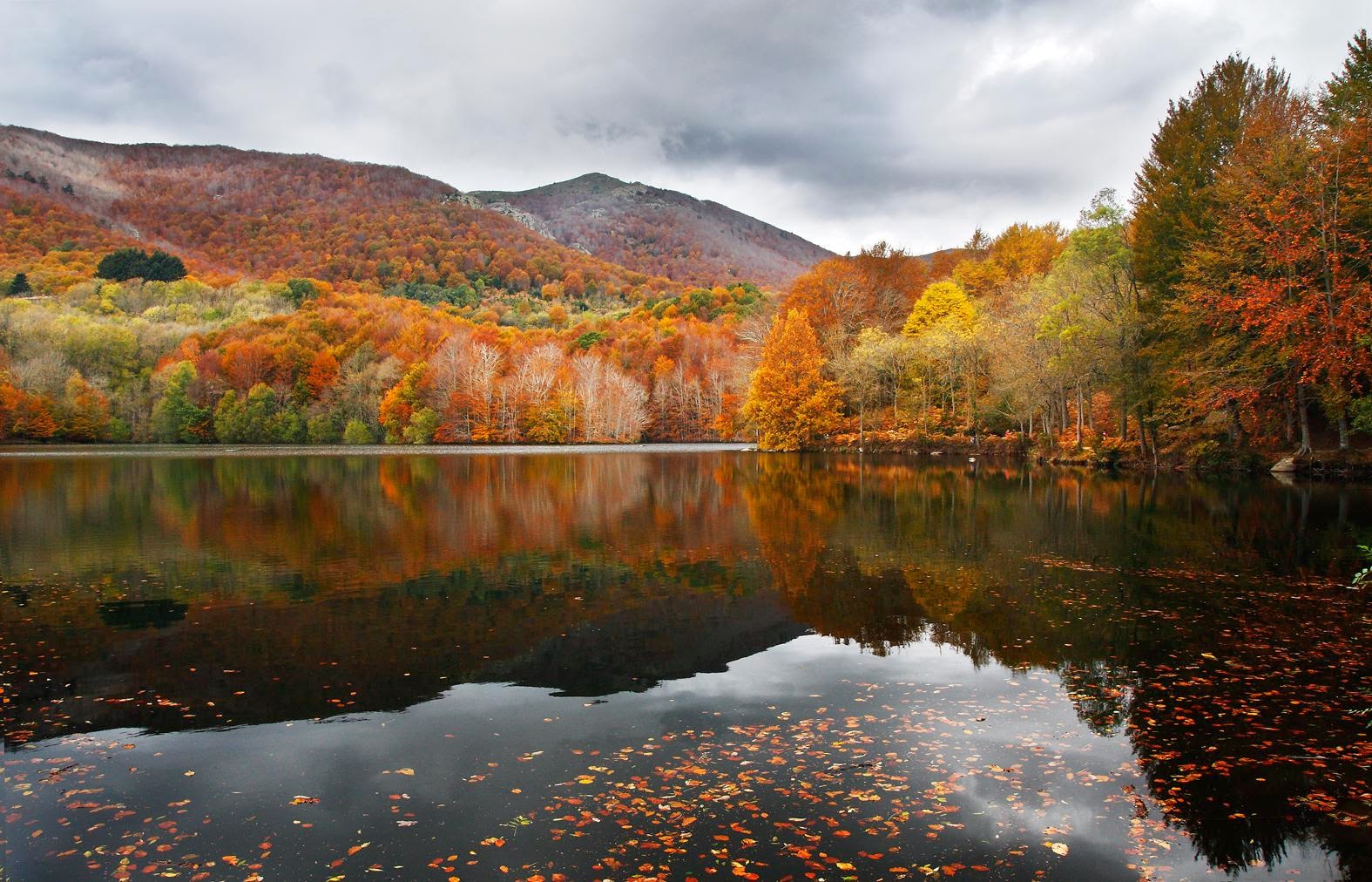 Montseny
: Nature at its best folks! Montseny has some titillating legends with one involving beautiful water maidens. The legend says they only appear on warm nights to bathe in the 'black pool'. This is the place to come to hike and see some incredible Roman ruins as well as natural treasures. These
day trips from Barcelona
just keep getting better and better! Tons of info here:
www.turisme-montseny.com
How to get there: Gonna have to rent a car for this one. Check out the directions on the site listed above.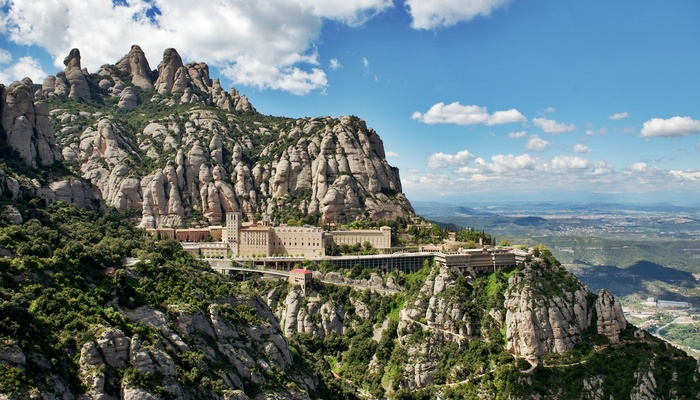 Mont Serrat
:  Just 40 kms from BCN, you probably won't find a Catalan person who hasn't visited this site. Literally meaning "sawed mountain", it's a unique geological form of tremendous beauty. This is where Richard Wagner wrote his famous opera "Parsifal". There's a beautiful monastery where monks held secret services in Catalan, while the language was outlawed by Franco. How to get there: Take the train from Plaza Catalunya, runs every two hours from 9:11am. We'll be adding new and exciting ideas for
day trips from Barcelona
soon!  Do you have any favourites that are not listed above?  As always, we'd love to hear from you in the comments below! Cheers, Benny