[caption id="attachment_1966" align="aligncenter" width="600"]
The Montserrat monastery nestled on the mountain[/caption]
Montserrat Monastery: Another Must-See Near Barcelona!
N
ow that I'm here, I decided to see as much of Barcelona as possible.Every weekend, weather permitting, my friend and I take day trips to different places and tourist sites. Last weekend was no exception. Sunday the 27th of September we decided to go to
Montserrat monastery
. The weather was beautiful and we eagerly anticipated the pristine
Montserrat views
we had heard about. We woke up quite early for a Sunday (08:00 a.m.) and were all packed and ready to take the train at 09:30 a.m. There are different kinds of tickets available for a day trip. We bought the "TransMontserrat" ticket that allowed us to travel by train, cable car and use the two cable cars up at the mountain. The train ride would've taken us about an hour starting at Plaza España all the way up to "Montserrat Aeri" (the stop where the cable car would take us further up) unless of course there wasn't a problem. Just one stop before ours, a guy steps into the train, screaming like a maniac that everyone needs to get out because the tracks are blocked and that there are buses that will take us to our stop. Now there's a change! This was actually very well organized, so nothing but credit to the Spanish railway company. Once at the cable car station, we looked up at an immense mountain range, 1236 meters high, with a monastery nestled close to the top. The cable car took us gently but quickly to where the
Montserrat monastery
was situated.
Finally here, we got a map at the tourist information stand so we could find out where we could start our day. While standing there, trying to figure out where we were now, it struck us as odd that there were a million people walking around wearing judo outfits. Apparently, a judo club was having a sort of team-building weekend going on up on the mountain. Working our way through the judo-crowd, we found the
Montserrat monastery
and the basilica. The
Montserrat monastery
is still in use and there are some parts of it that are not open to the public. When we stepped into the basilica, a choir was chanting. It was nice to step into a space filled with quiet people and leave the noise outside. It wasn't long until we discovered a huge line of people waiting in a closed section of the basilica. After reading the sign, we soon found out that they were all waiting to touch the
Black Virgin of Montserrat
, who was displayed up at the far end of the basilica. Not being that religious, we just had a look around the basilica itself rather than waiting in line. After having a rest at the beautiful Plaza Mayor and enjoying the views in the sun, we wanted to see more of the mountain itself. There is one funicular going up to the top of
Montserrat
and since we had that combined ticket, we could ride it for free. After the steepest ride ever, we had the most amazing view. On a clear day, from the top, you can see all the way to the Pyrenees. Being at the very top of a mountain gives you a mighty feeling of being invulnerable. That was one of the most important reasons why we decided to walk one of the three hiking trails…on our flip-flops. Every other sane person who was up there was equipped with proper hiking shoes, Nordic Walking poles and backpacks, but why not give it a try with your fancy shades and on your flip-flops? Personally, I'm glad we did so, because the trail we did (leading us back down to the
Montserrat monastery
) wasn't really that hard and led us through amazing areas of the mountain. Highly recommended. After making our way down, which took us about an hour, we had a little rest and decided to go down with the cable car again, since it would probably take more than an hour to get home again and we were pretty tired from walking around for five hours. This time, things with the buses to the train station were organized in the more Spanish way that we are accustomed to. The bus driver waited for a full hour until he had what he considered an appropriate number of people waiting in line. When the bus doors to the bus finally opened, people suddenly turned into animals and were heading for the bus as if having tunnel vision. So, by the time we entered the bus, the driver told us he had no more seats left and that we had to wait for another bus to come. After trying to convince the driver to take us anyway, we found ourselves with a rather small group of people waiting for the other bus. Lucky for us, it showed up just five minutes later and there was enough space for all of us to sit down. About three hours later we were back in BCN, safe and sound, but exhausted. We highly recommend
Montserrat
monastery
as a day trip. Try to be there early though, since there's lots of cool stuff to do and see. With impressive mountain ranges, precious natural wonders and amazing views it's a prefect way to escape from the city for a day!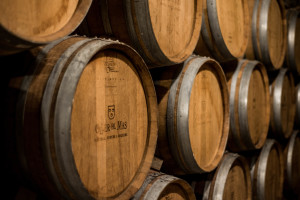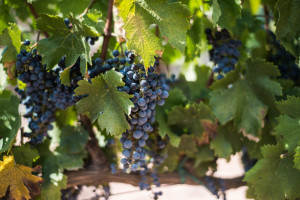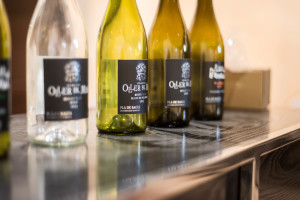 And there's also an amazing wine tasting experience for you to enjoy w
ith the CastleExperience tour if you prefer something a little more gastronomic in flavour!
But
Monserrat monastery
is not the only place to go near Barcelona. You may want to check out our blog about another great
day trip in Mallorca
! Cheers ! - Lindsay