La Tomatina- World's Biggest Food Fight.

Ever got in a
food fight
during lunch in your cafeteria in grade school and got in trouble with the principal? Want to take part in the ultimate
food fight
that you won't get in trouble for? In that case you will need to go to La Tomatina in
Buñol 
which is located near
Valencia
! Widely regarded as the '
World's Biggest Food Fight
', '
La Tomatina'
 is held each year on the last Wednesday of August. During 
La Tomatina
, a large number of people from all over the world take part in a large tomato fight where over one hundred metric tons of tomatoes are constantly being thrown and participants are covered in tomato juice after the fighting ends. Starting around 11 am on the day of
La Tomatina
, trucks haul the large amounts of tomatoes to Plaza del Pueblo, the centre of
Bunol
. The tomato fight officially starts once the water cannons go off and the tomato throwing chaos begins. The fight lasts for one hour and then no more tomatoes can be thrown. After the fighting ends, the cleaning begins with fire trucks spraying down the streets. Participants usually find ways to clean themselves off by using water from the
Bunol
River.
History of La Tomatina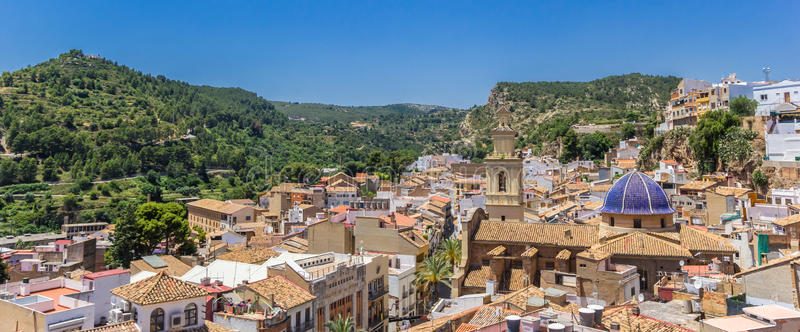 La Tomatina
has been a major tradition in
Bunol
since the mid 1940's. It remains unknown as to how this tradition started. Common theories include a casual local food fight among friends, a class war among juveniles, and a joke on an untalented musician. A very popular theory among many was that it started as a result of unhappy citizens of
Bunol
throwing tomatoes at councilmen during a town celebration. But regardless of what actually started it, it was so enjoyable that it continued for years and years to come.
La Tomatina
was put on a brief hiatus during the Spanish State period when former president Francisco Franco banned it due to it having no religious significance. However, the festival returned after Franco's death in 1975. The festival is held in honor of
Bunol
's patron saints Luis Bertran and the Mare de Deu dels Desemparats.
Rules of La Tomatina
While participating in
La Tomatina
is a great time for all and is usually pretty chaotic, there are still some rules in places to make sure no one gets hurt and things don't get too out of hand. The rules put in place are the following:
[caption id="attachment_8334" align="alignnone" width="1400"]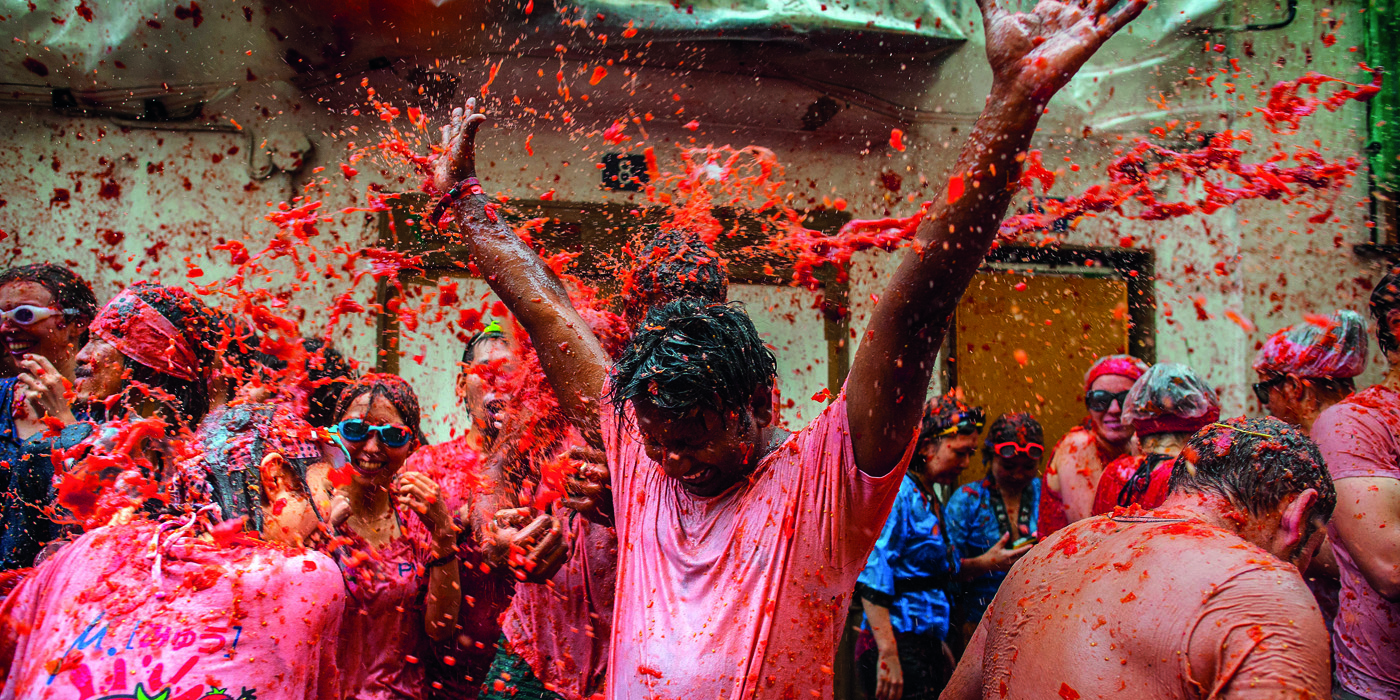 [/caption]
- No bottles or hard objects are allowed since they can hurt other participants and can cause accidents
- Do not rip the t-shirts of other participants
- The tomatoes have to be squashed before being used to reduce the impact felt upon contact with the tomatoes
- Keep a safe distance from the lorries
- Once you hear the second shot at the end of the fight you MUST stop throwing tomatoes 
La Tomatina Warm Ups
Valencia Boat Party- 
Before taking part in the fun chaos that is '
La Tomatina
', enjoy a three hour cruise along the mediterranean for only 50 euros! Benefits from taking part in this boat party include food, all you can drink beer and sangria, and a stop that will give you the opportunity to jump off the boat and swim. If you don't feel like taking part in this cruise before
La Tomatina
, sunset cruises are also available.
Official Pre La Tomatina Party-
 Before the big event enjoy a six hour long pregame! This party takes part at one of the best out door terraces in
Valencia
. Enjoy quality DJ's
and booze for only 10 euros!
Post-La Tomatina Activities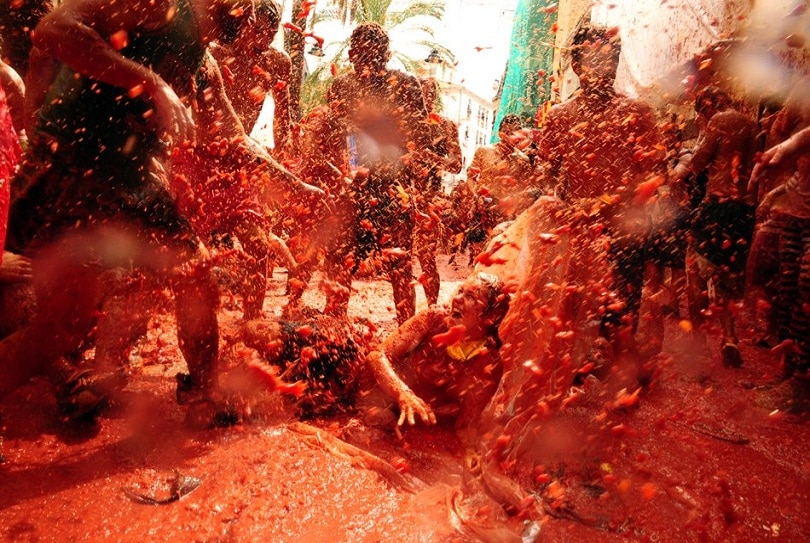 Official La Tomatina After Party- 
Enjoy a popular after party with over 3,500 others in attendance after going crazy throwing tomatoes! With great music and cheap alcohol, this is the perfect way to end an epic day. General entrance tickets are usually around 20 euros. There are also options for VIP entrance including 40 euro VIP tickets that include 5 drinks of your choice and 60 euro VIP tickets that include 10 drinks.
Sunset Boat Party- 
Like I mentioned in the '
La Tomatina
Warm Ups
' section, there is an option for a
sunset boat party
after the festival in addition to the pre-
La Tomatina
boat party. You probably will not see many(or any) of these types of festivals going on elsewhere but this is definitely a time worth having if you're in Barcelona or Spain for that matter. If you want to do something unique(unlike anything you have ever experienced), act silly, and do something you couldn't get away with during your glory days in grade school, this is the perfect opportunity for you! 
La Tomatina 
is the most chaotic fun you'll ever have and the best
food fight 
you'll ever take part in!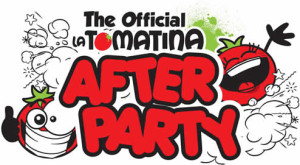 -Ryan