Marsella: BarcelonaAbsinthe Bar - I've been twice, here's what I can remember
Marsella bar  in El Raval Barcelona
is said to be "
The oldest bar in Barcelona
" and  is best known for it's dangerous selection of Absinthe, a super-duper strong  alcoholic 45–74% ABV beverage, which is an anise-flavoured spirit.  Absinthe is also referred to as "
la fée verte
" which means the "green fairy" in French. Opened in 1820,
La Marsella Bar
was a regular haunt for greats such as Dali, Picasso, Gaudi and Heminway who would pop in for a glass of the strong French spirit and soak up the atmosphere.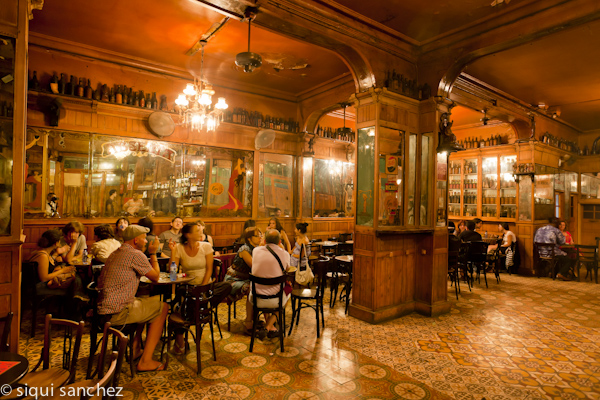 A journey back in time, see how Barcelona used to be!
I first discovered this bar when I had only been in Barcelona for one week. My friends and I were studying the TEFL teachers course in Barcelona and would meet on the weekends to explore. We were taken to
the Marsella bar
by an American guy, who said he was taking us to
the most famous bar in Barcelona
. Down Las Ramblas and onto a dodgy street towards El Raval, I was a little concerned about where he was taking us. We arrived at this Barcelona absinthe bar :
Marsella
. It was surrounded by prostitutes and plenty of other unsavoury characters. My friend Naomi started snapping away with her camera before getting a firm hand/slap to the face from one of the lovely night ladies, who of course, requested money for her modelling efforts.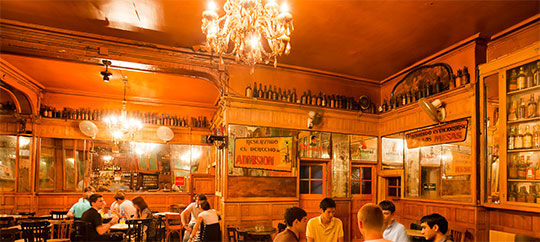 Marsella bar
certainly has that "French" feel to it, grand chandeliers hang seductively from the tatty old ceilings, as do dusty cobwebs. The misty old brass mirrors blur your vision...although I wonder if it's really the mirrors or the Absinthe responsible.
What NOT to do in this Barcelona Absinthe Bar!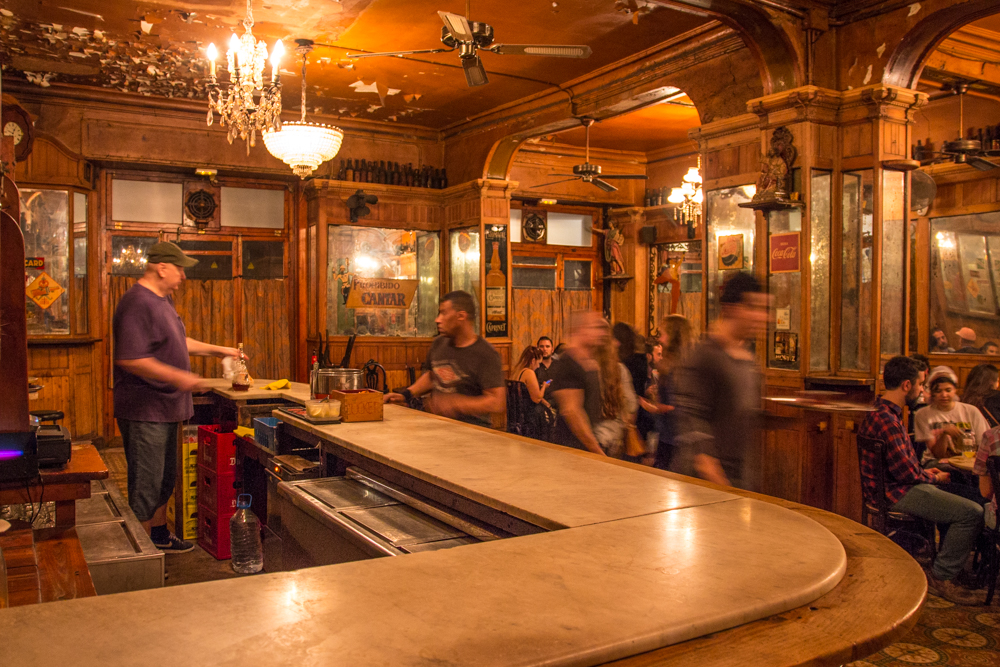 My last trip to
bar Marsella
was interesting, we all ordered a beer and an absinthe, and said "cheers" to what ever we were celebrating, I knocked back the whole glass of absinthe in one go, thinking that was what we were all going to do. Little did I realise that my other friends were sipping away slowly on their absinthes, as you are meant to do apparently. I couldn't speak for a few minutes, struck-dumb by the shear power of this magnificent French spirit. I would like to take this opportunity to advise you NEVER to do this as I can't remember anything there after...messy, dangerous stuff.
The Barcelona Absinthe Bar Marsella
has cemented it's "cult status" when Woody Allen shot a scene from Vicky Cristina Barcelona here.  Nowadays, the
Marsella Barcelona absinthe bar
is filled with a bohemian crowd, who aren't afraid to venture down towards Barcelona's darker area, and you will of course find many tourists, eager to create their own magical memories, just be careful you don't drink too much Absinthe and do the exact opposite!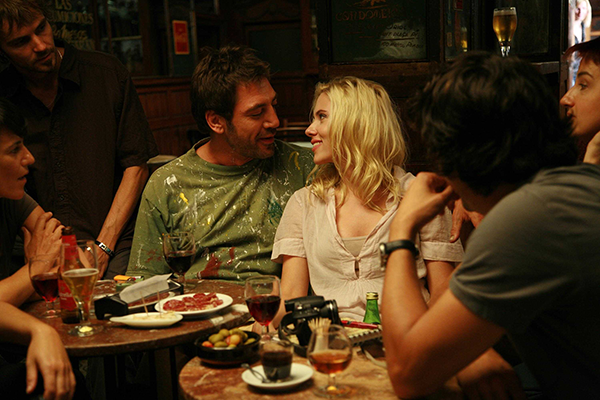 Enjoy your time at Bar Marsella, it's a strange and wonderful place......just be careful. Ben Holbrook - SuiteLifer & Absinthe Amateur [caption id="attachment_12323" align="aligncenter" width="576"]
Old memory of a great night ![/caption]