Barcelona International Grocery Stores - the taste of home!
Listen up all you desperate expats craving for a taste of home in Barcelona! We've searched the entire city for
Barcelona International grocery stores
providing international products just like the ones you find at home! These types of
Barcelona International grocery stores
are quite common, especially Barcelona Chino stores (or Chinese stores). You just need to know where to look! It all began with our boss complaining about his tremendous craving for Peanut Butter. Yes, when you're Canadian (or North American in general), you have more Peanut Butter running through your veins than blood, believe me. So, with this special taste of home in mind, we went on the hunt for Peanut Butter. But enough with the chit-chat! Here''s our top 10 
Barcelona International grocery stores:
1)  Taste of Home Barcelona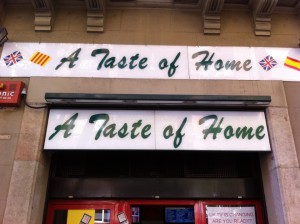 This is our absolute number 1. Peanut Butter here costs 3.95€ but it's not the only American/British product you''ll find there. A Taste of Home Barcelona gives you the choice between 2000 products from jelly to Gentlemans Relish & all their products can be delivered directly to your home or office… or your yacht (yes, absolutely dear!). And for all you Brits out there...THEY HAVE CADBURY'S! Have a look at C/ de Floridablanca, 78.!
2) The British Market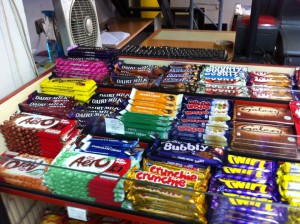 Located on c/ Iglesias 178 bajos, in Castelldefels, is another good one: baking goods, teas, curry sauce, creams, biscuits and Peanut Butter (from 3.40€…), everything's there. A taste of home in Barcelona for those from the other side of the Channel… (Transportation: Renfe "Castelldefels" stop, NOT "Castelldefels Playa" stop.)
3) Barcelona Chino Stores
Some really common
Barcelona International grocery stores
are the Chino stores
.
 We were actually hesitating: should we put them number 1? Peanut Butter won, however Barcelona Chino stores are EVERYWHERE and so cheap!  You can find absolutely anything in them, from rice cookers to  100 varieties of noodle soups… anything authentically Chinese. My favourite is near MACBA (SuperStar Asia Food, C/ Tallers 77). There's also the Barcelona Chino shop next to Plaça Catalunya (Dong Fang, c/ Balmes 6) that is enormous.  If you're a Chinese food lover like us than you have to check out some of these Chinese supermarkets and make your next dinner party at home an authentic one!
4) Colmado Afro-Latino


It is on Via Laietana 15 and is one of the
Barcelona International grocery stores
 that most reflects the growth of South American comunity in
Barcelona
. We love this international food store! Located in the heart of Gotico, Colmado Afro-Latino sells spices, beers, vegetables, fruits, sauces, beans, cheeses, and already made meals from all over Latin America at reasonable prices. Check it out if you're home sick or in search of thrilling discoveries!  Also, The Sagrada Familia area of the Eixample has a very high population of Latinos.  Literally walking around a little you will discover quite a few great Latino supermarkets.  I'd suggest LatinCor, which is at c/ Córsega 536 and also Zoco Latino on c/ Lepant 362.  If you're from any Central or South American country, or just a fan of the food, you'll love these places.
5) Tot Formatge
The address is Passeig del Born 13 and it literally means "All Cheese"! Cheese addicts, this store is for you. There are cheeses from pretty much every European country. As a French person, I am a cheese connoisseur. I love every single type of cheese: blue, soft, creamy, strong, hard, stinky, goat, cow, sheep, or even cat milk! (OK, that last one was a joke). This shop is like Paradise for me. Do check it out!!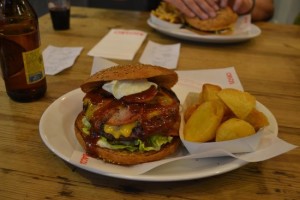 Want to eat some kangaroo?? Or how bout some of that famous Vegemite they love so much down under? Help yourself!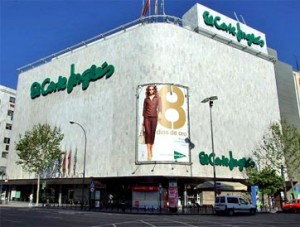 Plaça Catalunya 14, is one of Spain's largest department stores and also one of the most famous
Barcelona International grocery stores
. Go to the basement and explore the gourmet section.  Even in the non-gourmet section you'll find a nice selection of international products.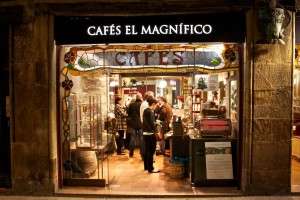 This is definitely a dream for anyone who''s in love with this dark strong flavoured hot drink that has become so indispensable to hard working people. Coffee is actually the world's second most traded commodity after crude oil and the coffees from other countries are as diverse as the people living in them.  At Cafés El Magnífico you can rest assured that you'll find the finest brews from all over the world. Italians, find the best ones and prepare coffee as if you were home!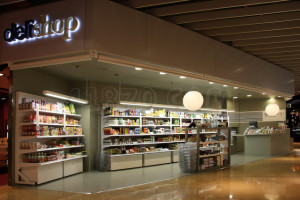 This is an excellent item in the list of 
Barcelona International grocery stores
 where you can find thousands of ingredients.  Anything you need to cook any type of international dish you might be craving: from Indian to French, German, British, Latin and Asian products!  As one of the owners is from New York City, all you Americans will be happy to know you can also find such comfort foods here as Dr. Pepper, Reeses Peanut Butter Cups, Kraft Dinner Macaroni & Cheese, Nerds, and much much more.  Try Ricky's original recipes on their website. DeliShop has 3 locations in Barcelona, so if you live in BCN and you have a diverse palate, then you must experience this unique store!! c/ Mallorca 241, Travesera de Gracia 141, & L'Illa Diagonal Shopping Centre.
10) La Troika Delicatessen
If you prefer Russian food to Peanut Butter, the Russian shop La Troika Delicatessen (c/ Unio, 3), near Las Ramblas, will offer you  smoked fish, Vodka, sweet potatoes, caviar and kotliety... Prices are somewhat high though. But nonetheless, it remains one of the best 
Barcelona International grocery stores.
Do you know of any  other
Barcelona International grocery stores
 where they sell international food products?  We'd love to hear your suggestions so we can check them out and maybe include them in an update! Enjoy! A.