Looking for a Barcelona Seafood Restaurant?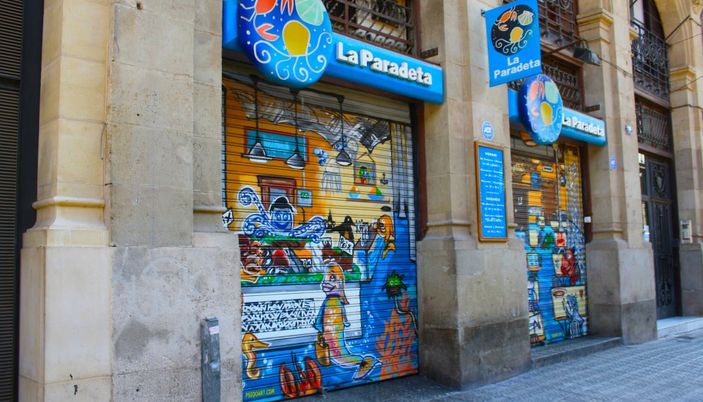 We found a delicious and cheap Barcelona seafood restaurant made for you:
La Paradeta
is the most unique Barcelona seafood restaurant due to its reasonable prices, its seafood's freshness and its informal "fish market" atmosphere. Barcelona seafood restaurant La Paradeta has been operating for 15 years. The first one of these alternative fish and marisco restaurant chains opened on Carrer Riego, 27 in Barcelona. It was not long before the owner, coming from South of Spain, opened 4 other marisco (seafood) restaurants in different locations in Barcelona, having established the popularity of his original concept. Ideed, La Paradeta is based on a very simple idea: people like fresh food and a
fish market
atmosphere. So the first thing
La Paradeta
's clients do is choose their
fish
and
seafood
directly from the
market
stall. I like to walk by just to see its explosion of colours enhanced by the pure white of the ice that surrounds all kinds of
fish
, lobsters, crabs, squids, shrimps, prawns and seashells. As
La Paradeta
's smiling manager on Carrer Comercial explained, the owner was very much inspired by Thaïland's
fish markets
where
fish
and
seafood
are caught, sold, cooked and eaten on the spot.
Barcelona
being a
market
's town, the mysterious Southerner decided to take advantage of this characteristic. All products are brought to the restaurants each day by
La Paradeta
's very own careful selection of general s
eafood and fish market
s in
Barcelona
's famous port.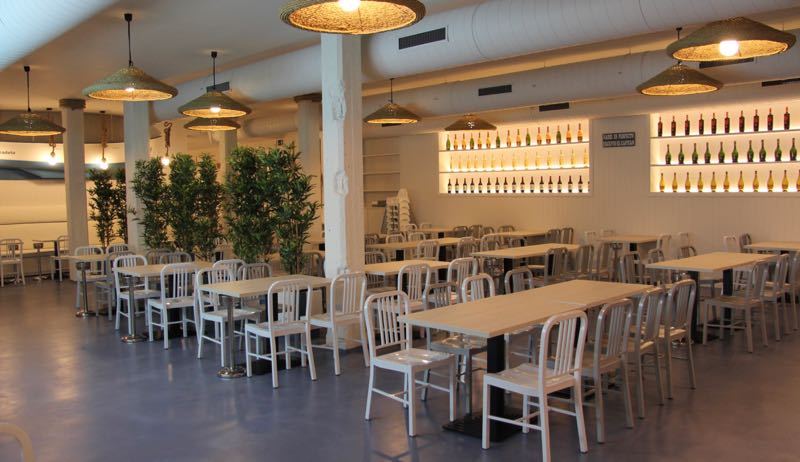 Once you've decided what you'd like to eat (it's not easy with so much choice!), you pay per kilo for the
fish and seafood
you want to eat (first reason for its
cheap
prices). Then you collect your cutlery, plates and drinks and chose a table while your delicacies are being cooked (you have a choice as well between several differnet and natural ways to have your food cooked). No waiter will come and harass you (in fact there are no waiters, which is the second reason for its
cheap
prices): you will be given a ticket with a number on it (similar to the system at In-N-Out Burgers, a famous hamburger chain that is well known in California) like at most European cheese, meat or
fish market
s. When you hear your number, just get up and fetch your food at the bar!
Some serious recommendations and useful tips about La Paradeta:
1) Make sure you understand
numbers
in Catalan or Castellano. 2) Order a few dishes at the same time in order not to wait too long between each of them. The cooking usually goes fast though. 3) Order the bread. I'm French and I know about bread. I ate, eat and will eat tons of it in my life, and believe me,
La Paradeta
's bread was a gift from heaven! 4) Order the white wine they serve there: el Vino Turbio:
cheap
, fresh, up-lifting, perfect after a hard day of work and with a lovely plate of marinated gambas (shrimp)! 5)
La Paradeta
doesn't accept credit cards. Please come with enough cash! My friend and I paid around 20 € each for a big salad, three huge plates of marisco, a big piece of fish and a bottle of wine. I loved this dinner.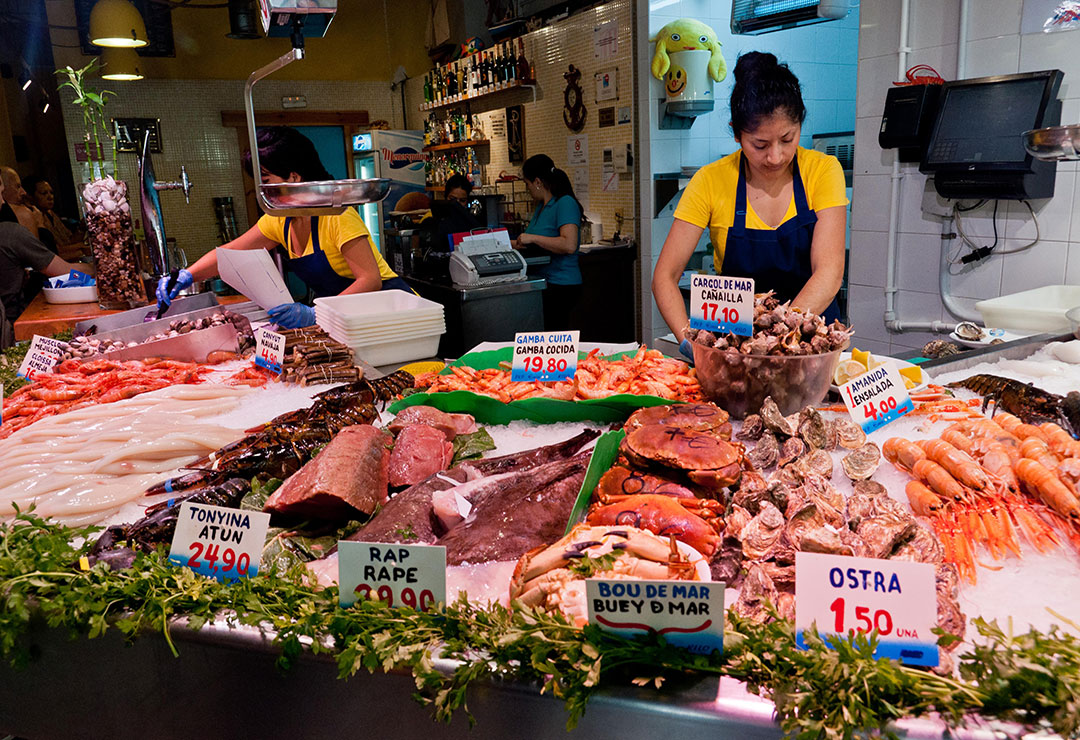 6) Come early, before the opening if you can, especially on weekends, as the place is so packed you could not fit a pin in! However, you can sometimes be lucky: when I went to
La Paradeta
(the one located in Pasatge Simó) for the first time, on Wednesday, the 27th January at 10pm, I did not have to wait and could find a table very easily. However, don't court disaster! 7)
La Paradeta
doesn't sell drinks alone. If you want to drink you'll have to order a bite to eat as well. 8 )
La Paradeta
is a NON-SMOKING area (rare in
Barcelona
, so enjoy it!). 9) Do not bring dates there, it is not a romantic restaurant but more for friends or already set-up couples. Unless your date is not a big fan of fancy crystal glasses and red roses in candle light and likes beer, loud noises and shouts from the kitchen and sudden bursts of laughter. Cheers! For more info on opening hours, locations and anything else you'd like do know, check their
website
.
La Paradeta
is simple and all about food (exactly how we like it here at SuiteLife). Do check it out: you will experience the best
Barcelona seafood restaurant and
seafood meal
ever! Yours! Audrey.