Chocolate Barcelona -Mecca for chocolate lovers!
As a chocoholic I have to say that Barcelona should be famous not only because of its special relationship with the sea but also because of the cacao. Barcelona is a Mecca for chocolate lovers! You can find here delicious churros and chocolate, perfect hot chocolates, shops selling delicious chocolate products, and… a chocolate museum!!! Have a look at our blog and enjoy the chocolate taste of the city - the taste of
chocolate shops in Barcelona
!
CHOCOLATE SHOPS!
Walking through the city you will see a lot of chocolate shops which can be pretty attractive by themselves, and trust me their products will melt in your mouth and leave you happy for the rest of the day!
Pasteleria Escriba
Historic patisserie and café in Barcelona. It has two locations in the city and one of the places is called "Antigua Casa Figueras" on La Ramblas - a beautiful shop which has become quite the tourist attraction. It is family owned since 1906, and it has its own place in the history of the city. This is one of the most famous
chocolate shops in Barcelona
. It is a place where chocolate is transformed into art. For special days like  Valentine's day and Easter, for example, they display a spectacular exhibition of chocolates and sweets made decorations. So don't wait and sweeten your day with one of their chocolate products or divine hot chocolates, which is available with chilli powder or cream.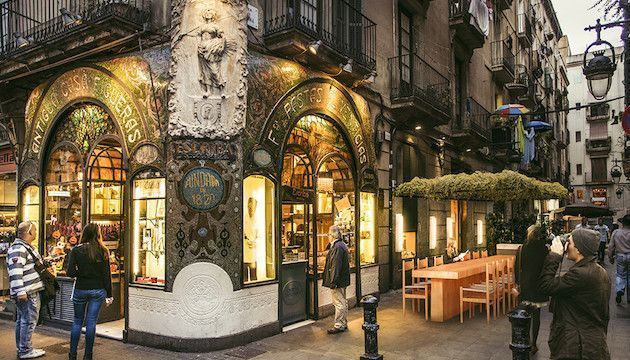 It is worth checking their impressing 
website
where you can find out more about all services, their history and about various locations in Barcelona. And here is the video of heir chocolate and sweet art! I guarantee that you will be impressed!
Bubo
A MUST VISIT place among other
chocolate shops in Barcelona
! Why?! Let's start their their "The Xantina" chocolate cake that won "best chocolate cake in the world" in 2005!!! Having tried it myself, I can verify this! But Bubo is not only the place where you can try the best chocolate cake ever, it is alsoA place for the chocolates, sweets and pastry lovers. You will find here various treats and cakes of all shapes and sizes. You're going to love it! Address: Carrer de les Caputxes, 10; 08003 Barcelona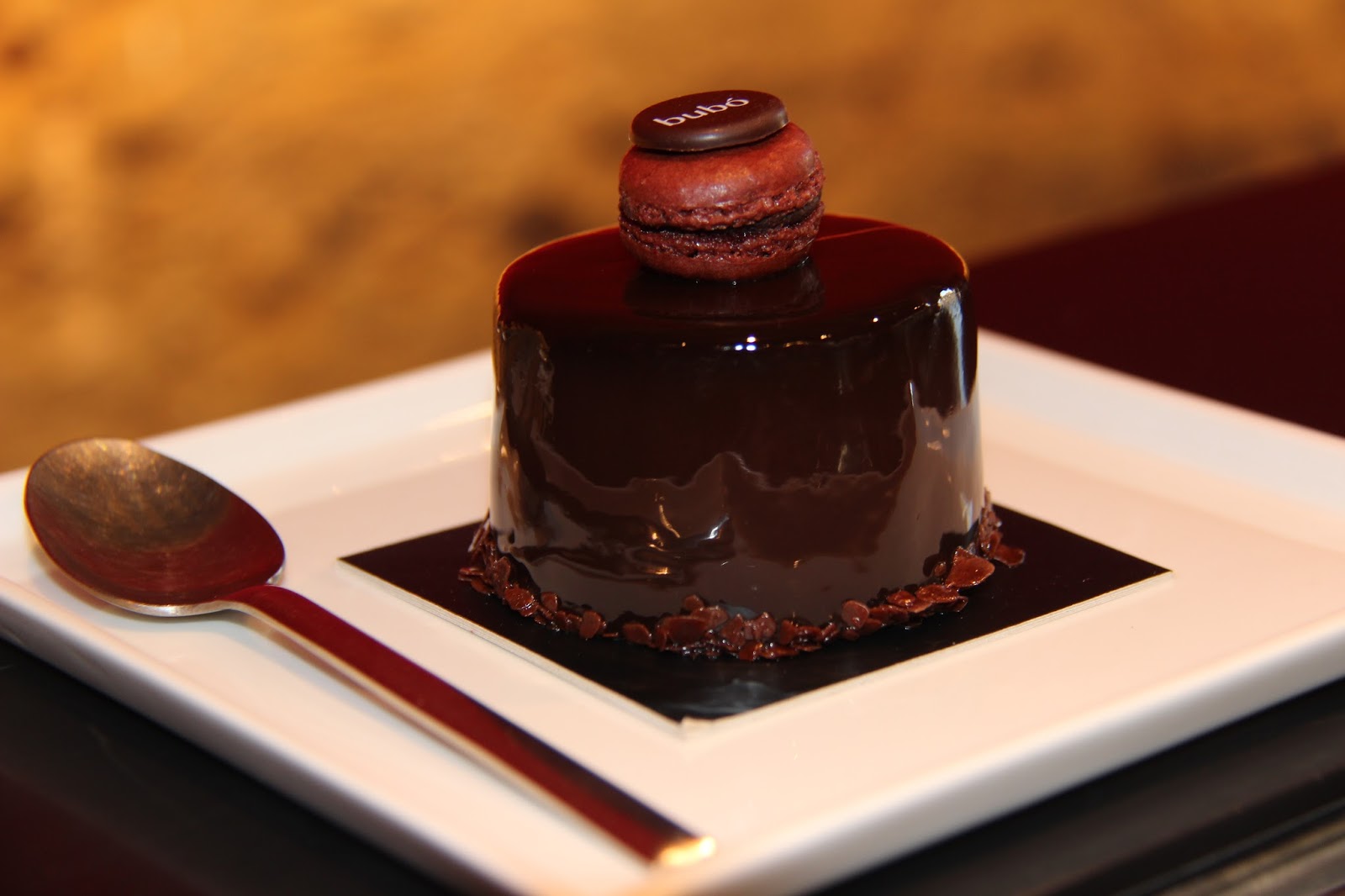 Cocao Sampaka
It is an elegant shop and cafeteria where you can enjoy a range of hot chocolates like the 80% cacao Asteca dark and slightly spicy. This is a spot which offers a lot of different kinds of chocolate, in a variety of sizes, of high quality, unusual, fun, adventurous flavours like chocolate with thyme, chocolate with parmesan cheese and gin & tonic bonbons. It is not only one of the many 
chocolate places in Barcelona
but it is a chocolate paradise! Chocolate lovers will also find there the classic inventive flavours like sea salt dark chocolate bars which are just amazing! It is a perfect place to get some gifts for friends or to take back home from Barcelona visit. Address: Consell de Cent, 292; 08007 Barcelona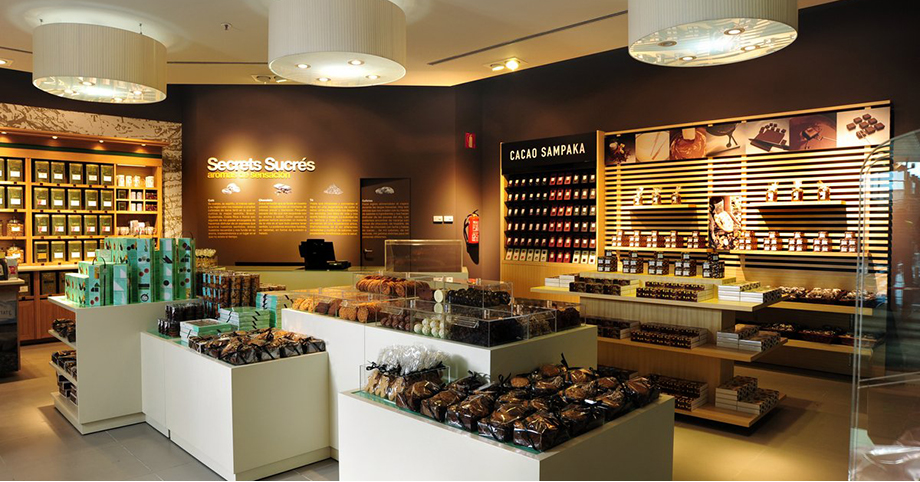 Petritxol Xocoa
Modern chocolate shop in Barcelona. Their sweet treats are different from others with unforgettable flavors and wrapped in a unique way. The shop is specially designed to bring you unforgettable and chic experience. They have a lot of different chocolate bars to choose from: sugar free, rosemary, lemon verbain, Jamaican pepper, wild berries, green tea, orange and more! But that's not all! They are also selling CHOCOLATE BEER!  Another super thing which you can find there is a CD for for chocolate lovers! You will find their shop in Barcelona on Petritxol Street, 11. So go stop by and give them a try!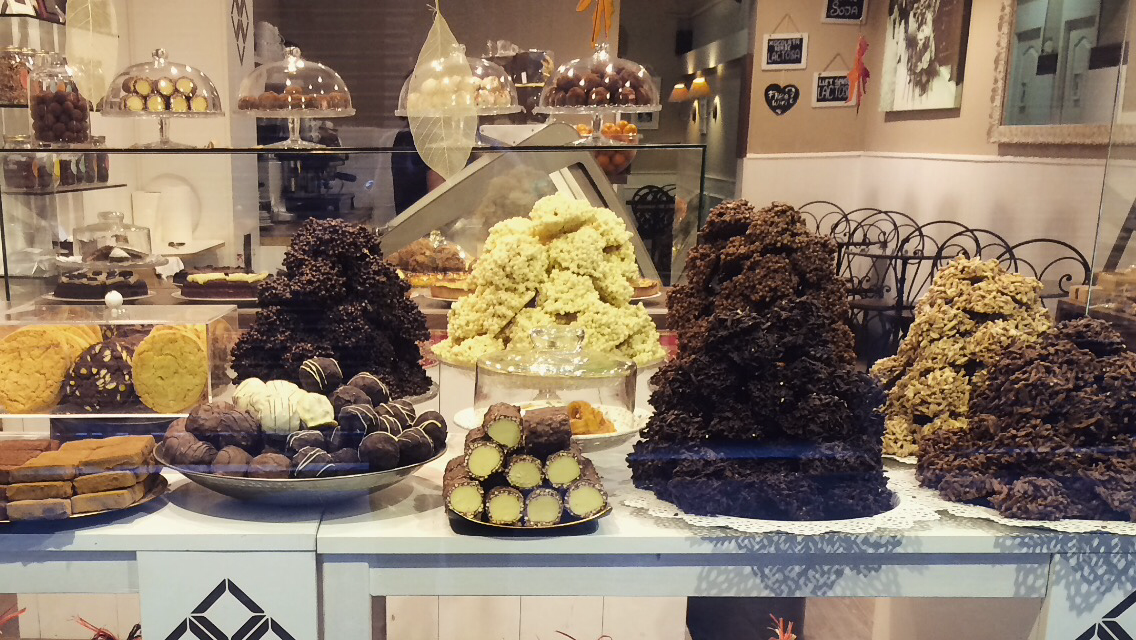 HOT CHOCOLATE PLACES!
Are you thinking 'how can a city that has such a warm Mediterranean climate have so much hot chocolate culture'? You would be surprised that during the winter most people are choosing Spanish hot chocolate which is served thick, rich and very sweet and sometimes they serve it with cream for that extra wow! Here's two hot
chocolate places in Barcelona
!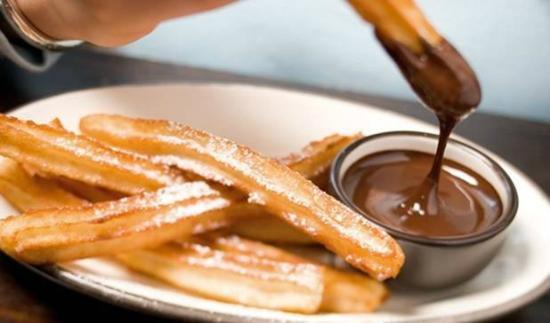 Buenas Migas
It is a nice little café where you can enjoy cup of delicious hot chocolate in four varieties: normal, double chocolate, Swiss or Galleta. Swiss chocolate is served with cream and sweet chocolate sauce while Galleta chocolate involves cream and fractured biscuit pieces. It is also the perfect place if you're looking for something to eat in a casual setting. The design of the place is rustic and really cosy, which gives it the rural image. Worth mentioning that you can find 12 
Buenas Migas
cafes/restaurants in Town, so it won't be difficult for you to enjoy those
chocolate places in Barcelona
of our choice.
Dulcinea
It is just in the heart of Barcelona and I can promise that it will take you back in time. Established in 1941 still keeps tradition of making lovely thick, rich and smooth chocolate. Perfect place to celebrate special moments with family and friends. Address: Carrer de Petritxol, 2; 08002 Barcelona
Churros and chocolate!
But it is not only chocolate chops and cafes with hot chocolates which are the best 
chocolate places in Barcelona
! Time for Churros now! In Barcelona churros are called xurros, as they are called in Catalan. Xurros are the long, skinny, sweet fried crullers which have been enjoyed for centuries in Spain. You should enjoy them dipped in the hot melted chocolatey goodness they're served with, and maybe with a little whipped cream on the side. To find out more about churros and how to eat them, check our other
blog
. You never had freshly made churros before?! What are you waiting for. Check our two the best places where you can get  churros with delicious chocolate!
Comaxurros
Here you can get the best xurreria combined with the best modern creativity. The churros are perfect and served with unique filling and toppings, so you can try them not only in the traditional way with chocolate. You'll even find savoury churros – with cheese, mushrooms and jamón iberico (Iberian ham) among other delicacies. Everything is fried in pure olive oil and presented with the wonderful pink characteristic for this place. Aren't
chocolate places in Barcelona
amazing?! Address: Carrer de Muntaner, 562; 08022 Barcelona
Xurreria El Trebol
A place where the chocolate churros are so good that they are to die for. It is the oldest Xurerrio place in Barcelona, launched in 1950.  You can find a variety of churros and try them as well in the traditional way with hot chocolate which is great. It is an inexpensive place, but unfortunately with no place to sit, but it's open from Friday to Sunday 24h! So any time you can enjoy the taste of the best churros in the city with a great chocolate. Address: Carrer de Corsega 341, 08037 Barcelona
Chocolate Museum
Most people think of Switzerland or Belgium when they think of the chocolate. But as the place where chocolate first entered European culture, Spain holds its own,
chocolate places in Barcelona
are the best! And Barcelona is the city in which you can visit the
Museo de La Xocolata
(Chocolate Museum). When you first walk in, you see chocolates everywhere. This is a must visit museum for all the chocolate lovers! Learn the history of chocolate, admire the impressively detailed chocolate sculptures and enjoy taste of your ticket – chocolate bar ;) So don't wait and just come to the sweetest museum in Barcelona. Address: Carrer Comerc, 36; 08003 Barcelona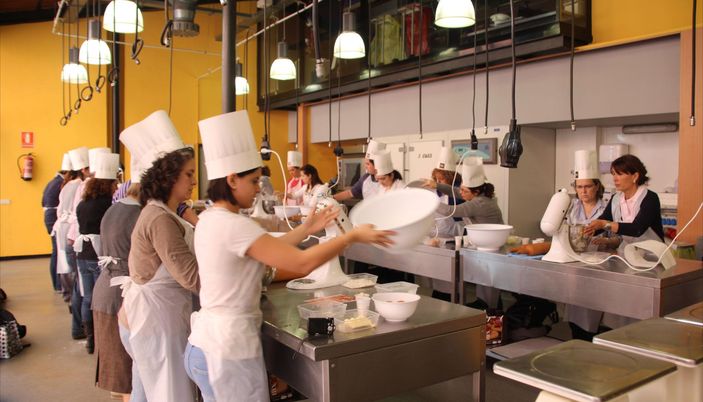 Barcelona is 'Loco' for Chocolate ! If you are chocolate addicted it is place for you! Enjoy it from the coco perspective and try to visit all
chocolate places in Barcelona
! ~Natalia~