Don Bratwurst Barcelona - Feel German For a Couple of Hours!
When my friends and I entered
Don Bratwurst Barcelona
for the very first time, the Don welcomed us as if we had known each other for years. He says: "People either love or hate me. If somebody doesn't like me, the person can stay outside". One thing is clear - Don Bratwurst is probably the most unique person I have ever met.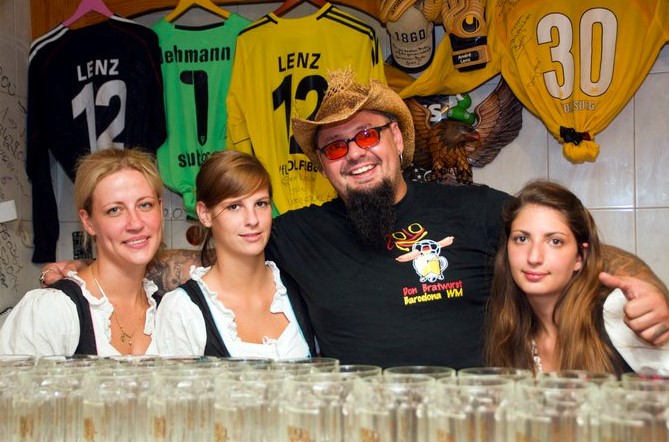 A German Bar in Barcelona!
Beer, All Kinds of German Traditional Food And Football! - An Easy Concept!
Don's concept is fairly easy. He has three waitresses serving beers and food in traditional German clothes (Bavarian Dirndl), one chef who is responsible for all kinds of tasty sausages, french fries or German pretzel and the Don himself who is more like an entertainer. His place is packed with all kinds of football jerseys, souvenirs or things that doesn't really fit in any categeroy. People sit on beer benches from Germany and the atmosphere is pretty similar to a football stadium. He says: " During the football matches, the atmosphere is crazy! Germans feel as if there are at home and celebrate either the win of the National Team or their favourite team in the German Bundesliga!". The Don opens his doors for all kind of football matches. Whether it's the German Bundesliga, Champions League or National Tournaments.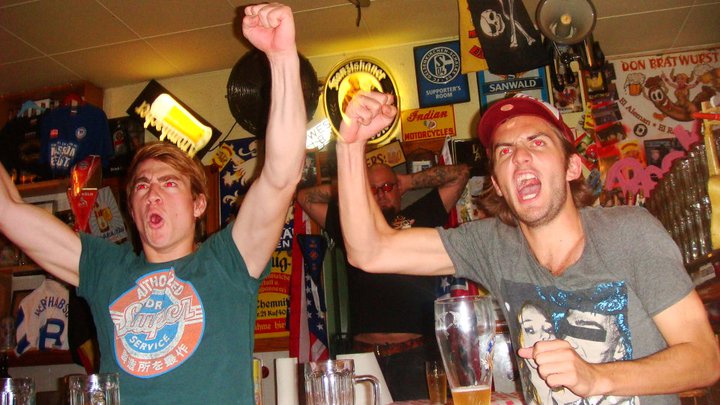 People might think that Don Bratwurst is THE place to go for Germans in Barcelona. However, most of Don's visitors are Spanish. Don: "Spanish people get here every weekend during the evenings and nights. They start eating my sausauges, drink German beer and then start partying with the famous German shot "Jägermeister". They love it!" That being said, Don Bratwurst is a unique and hilarous place to go for everyone! The sausauges are awesome and the beer is delicious. Since the German Bundesliga starts on Friday night, this weekend is probably a good time to go! Be there a bit earlier, since good seats are pretty rarely.
How to get to Don Bratwurst Barcelona:
The German Restaurant/Bar is located a bit further away from the heart of Barcelona. You are looking for  Line 5 - Green Line. Once you get out of the metro, just walk up the hill until you reach Passeig de Fabra i Puig 374. The restaurant is open from Thursday-Sunday every week. If there is a special event, Don Bratwurst is open as well.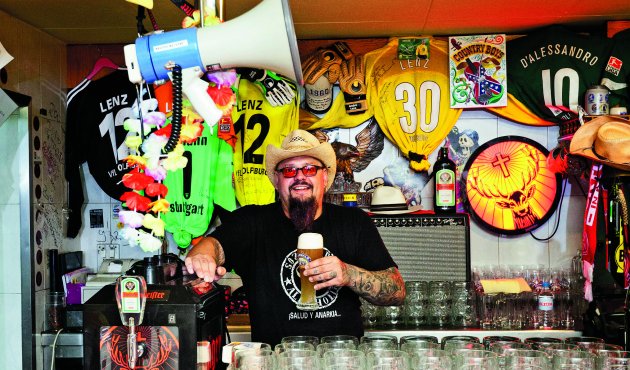 We had an awesome time at
Don Bratwurst Barcelona
! It's definitely not the place to go for everybody but you should give it a shot for sure! Do you like German food or the Bundesliga? If yes, let's meet for a beer at the Don's place. And if you want to discover another awesome true German bar, check out
Devil's Kitchen
! Cheers, Alex