An Irish Pub in Barcelona that's Actually Worth a Damn
Flaherty's Irish pub in Barcelona
is a family owned affair headed up by Gerry and his lovely family.  They also own another pub in Barcelona (Shenanigans) & one in Ibiza. Close to the sea and the famous Ramblas, Flaherty's pub lies in charming Plaza Joaquim Xirau. It as listed on our list of
Top 5 Irish Bars in Barcelona
as well. It's a traditional family pub that was hand designed right down to the last detail by a true Irish man. The tables, furniture and even the bars were all carefully shipped from Ireland as authenticity for Gerry reigns supreme. If you're an Irish bloke looking for his home away from home, or you're just a person who loves to drink and be surrounded by great people, this is definitely the place for you.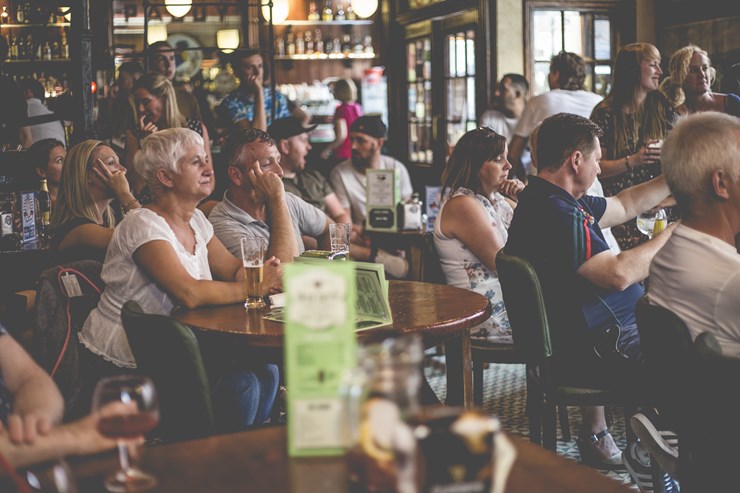 As you enter the pub, its refreshing Irish-ness hits you straight on. The traditional pub décor has a Victorian style vibe & the handpicked posters added a certain character and charm to the place. It's a fairly spacious pub with a large pool table & darts board for you to enjoy.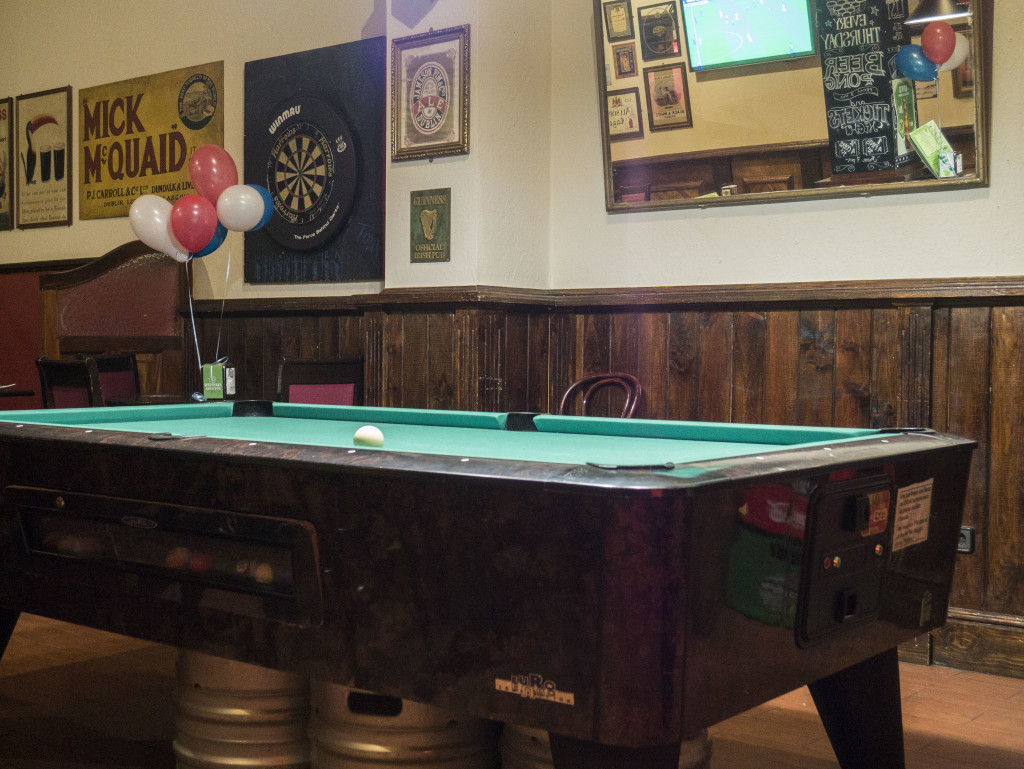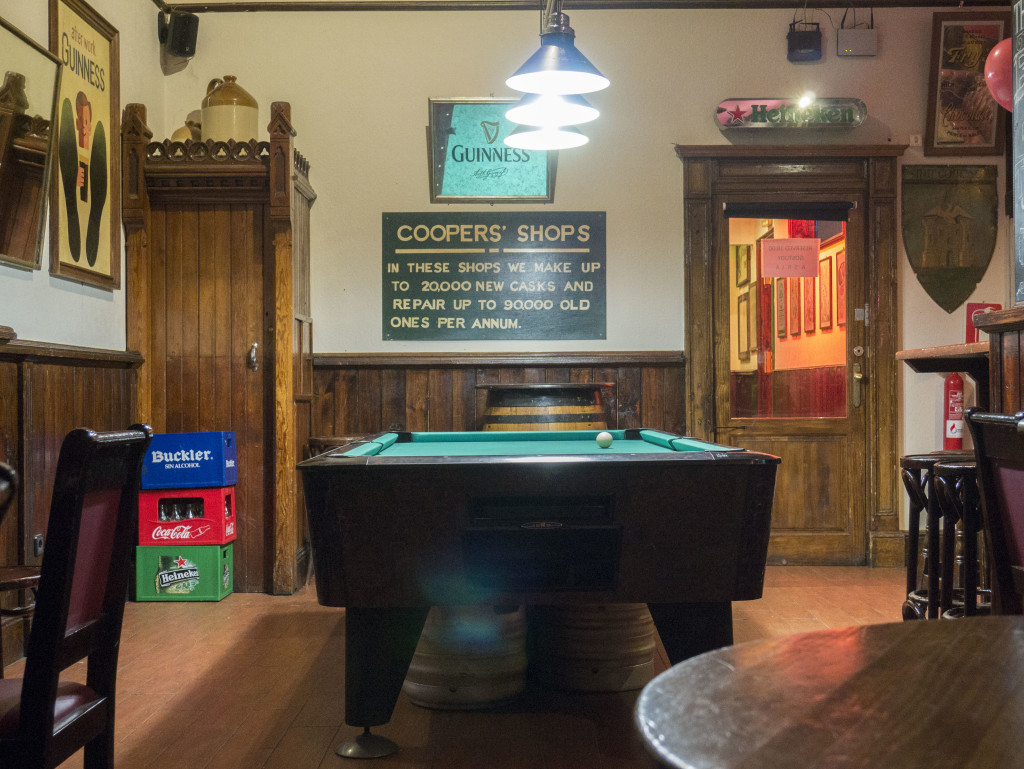 Our favourite quirky feature of the pub was the confession booth (top left in the picture above). There's an actual confession booth positioned in the corner of the pub and even the owner joked by saying that after couple of pints it may very well be a good idea to start a 'confession' service later in the evenings.
Bangers and Mash and Mushy Peas Oh My!
It goes without saying that sometimes what we really miss in Barcelona is that amazing pub food from home and after doing some food tasting at Flaherty's we are happy to say that... this part of our job is really fun, oh yeah, and the food here is incredible. Our entrees included succulent chicken wings in crispy battered coating and ranch sauce on the side and a big plate of nachos with a veritable mountain of barbeque pulled pork on top that was one of the best we've had so far in Barcelona.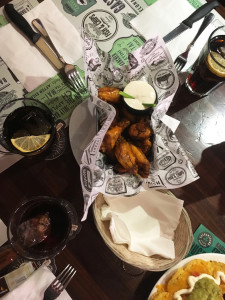 Then we happily moved onto the mains. Many mains. The pub cooked up an English breakfast with true bacon (English back bacon), which is close to impossible to find here in Barcelona, black & white pudding, sausages, heinz beans – everything you would want for your perfect fry up. The steak dish was cooked to perfection, the fish and chips reminded me of the Brighton seaside, the vegetarian pie was a bowl of absolute goodness & the ribs were so mouth-wateringly delicious we ate until we couldn't breathe.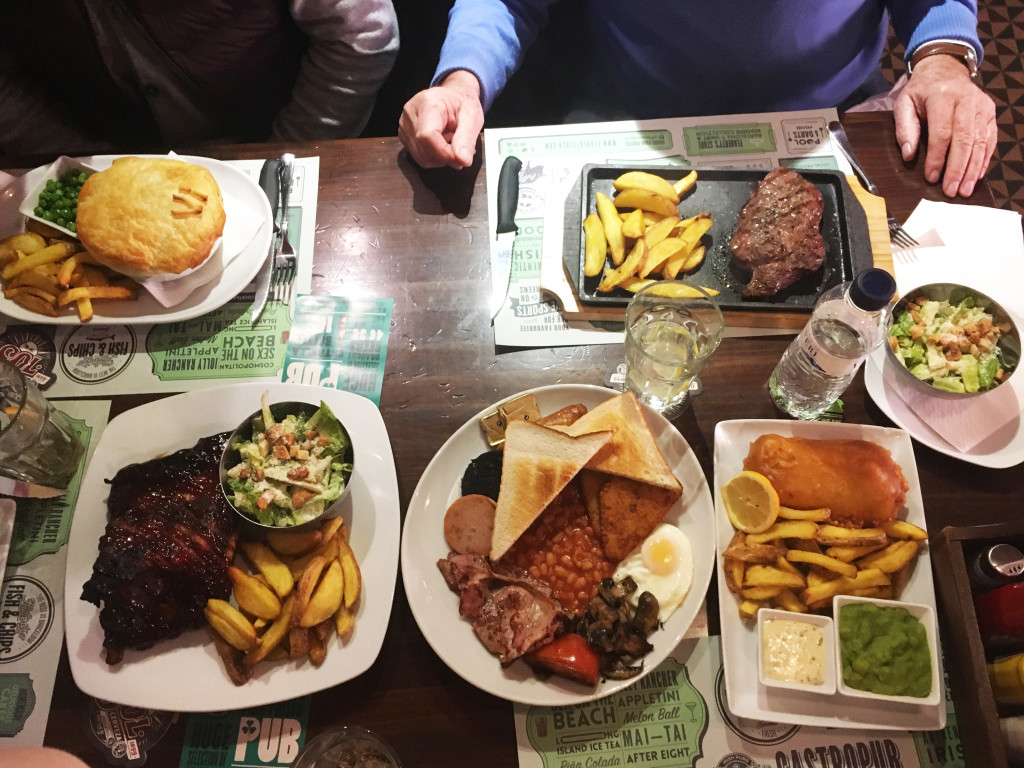 But there was one more thing left to try – the Yorkshire pudding with gravy. Yorkshire puddings are my favourite part of Sunday roast and I was so happy to find out that one of the only places in the whole Barcelona – Flaherty's – made their own Yorkshire puddings on site. Unless you like baking (and they're quite difficult to make) or have enough luggage space (no one ever does) to take them back with you, just like the bacon, it's pretty hard to get. But finally we now know of a place that make the softest yet crispiest Yorkshire puddings in the whole of Barcelona. The gravy is just, well, you have to try yourself to believe it.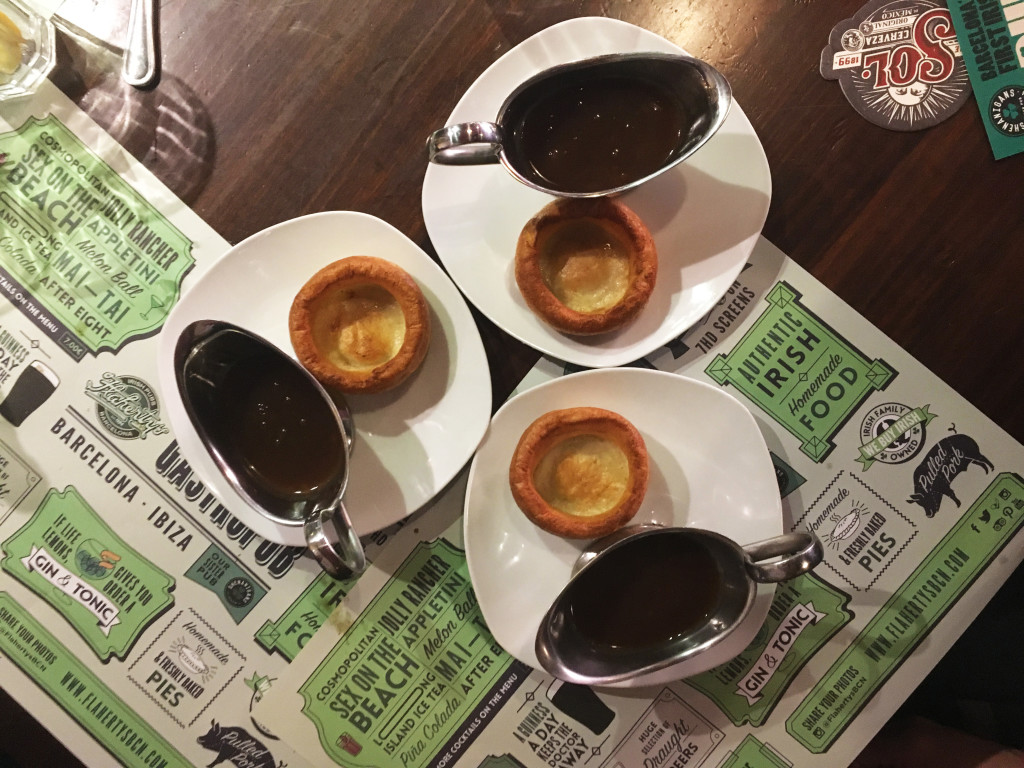 What Else is There Apart from Stuffing Your Face?
So apart from having insanely good pub food, what else is there that makes Flaherty's pub such a popular place? Without a doubt, this becomes the place to be when any match is on. The pub features 7 different screens & some of them are projected onto a massive screen so you can see your match up close. If you want to watch a game and it's not on, we're positive that you can ask one of the friendly staff to put it on and they would be happy to help. They also have a great selection of drinks with 11 beers on tap, different types of whisky, gin & tonics and different cocktails – the hardest part is making the choice.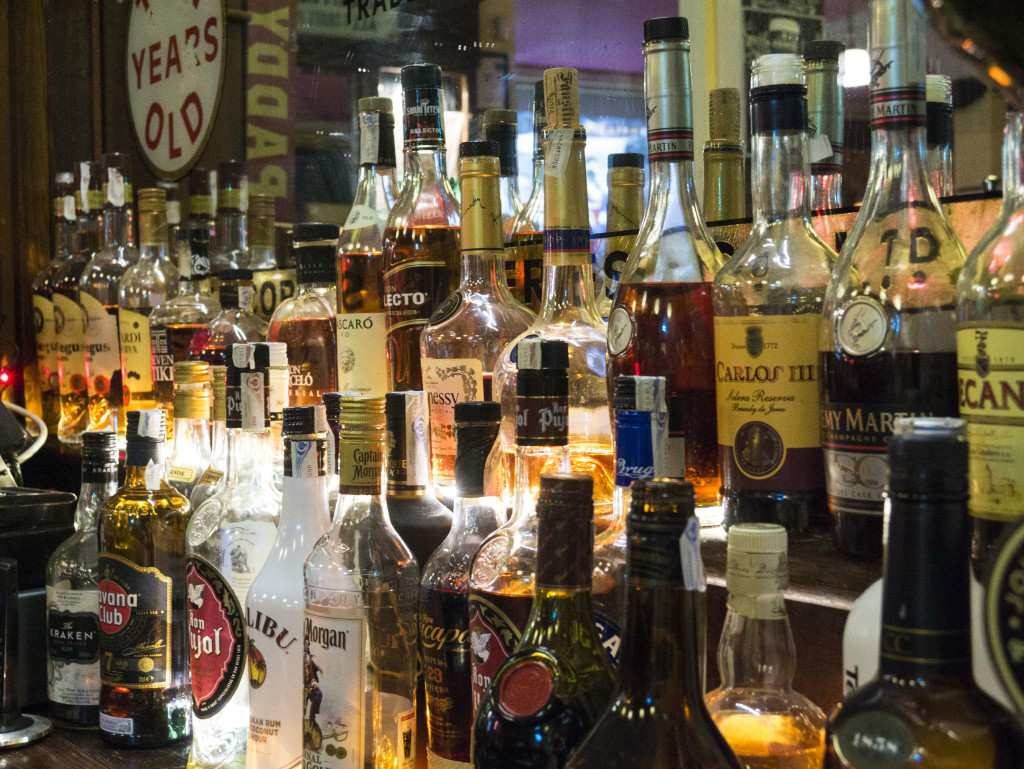 This place is suitable for whatever evening you want. It's got the atmosphere for you to watch a game with your friends, have a drink with your other half or just come for some food. What we also loved was the events that the pub organises. Probably the best one – their beer pong tournament of course! On Thursday's the Flaherty's hosts the tournament from 9pm & provides with a whole jug of beer just for €6 for an opportunity to win so much more.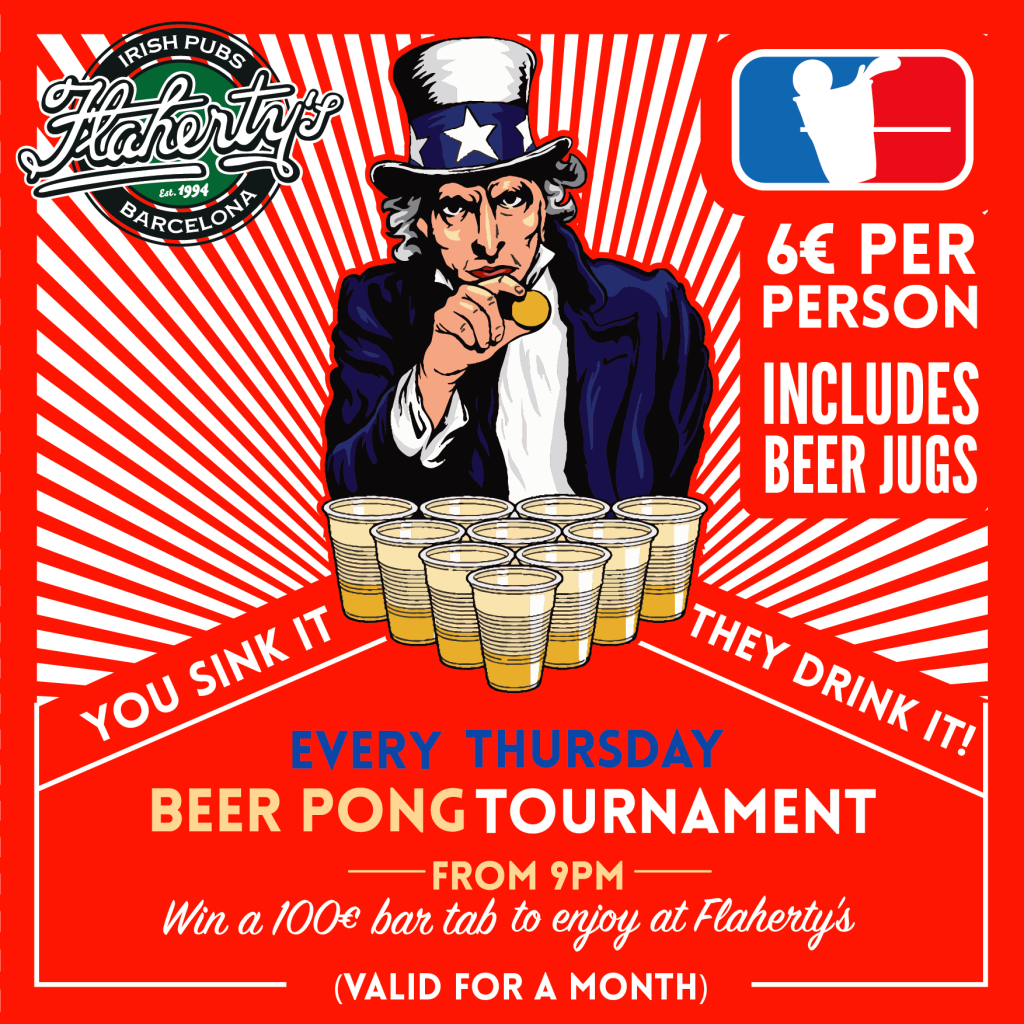 Being the only Irish pub in the whole of Barcelona with an outdoor terrace, make sure to bring your sunglasses and enjoy some pints with like-minded people in this amazing pub – Flaherty's. It's by far Barcelona's favourite Irish pub. For more information check out their
Facebook
Or their
website
Let us know what you think about the pub Flaherty's below in the comments!