Gay Bars in Barcelona : Cheers !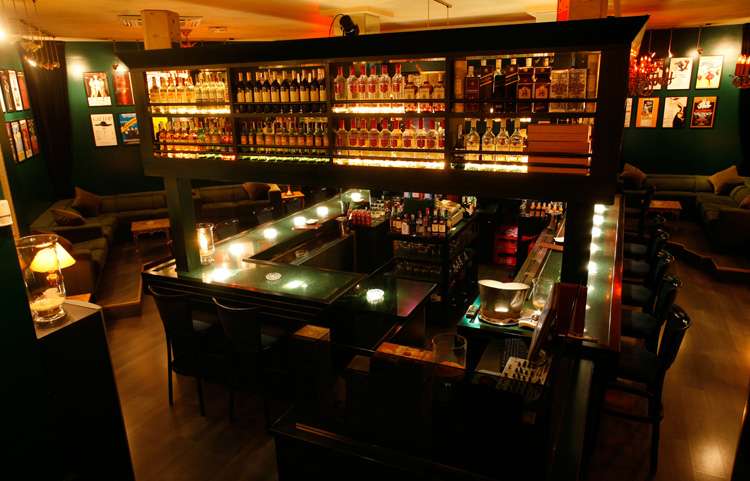 Overlooked
A couple of days ago I couldn't find a thing to write about for the SuiteLife Gay Bible Series: From Behind The Rear. It is the worst feeling for a writer. So I did what any respectable person would've done...ask for help. My flatmate has been living for a while in Barcelona, so when I told him my problem, the light bulb on top of his head turned on and knew exactly what I needed. He took me to a gay bar located on Carrer de Villarroel. This bar is like no other I have been to so far - it is a hidden gem that can and have easily gone unnoticed on the gay radar. The bar is called
People's Lounge
. Here you'll never see twenty-something year old people loitering outside smoking cigarettes blocking the entrance, nor will you hear the music blaring.
Icons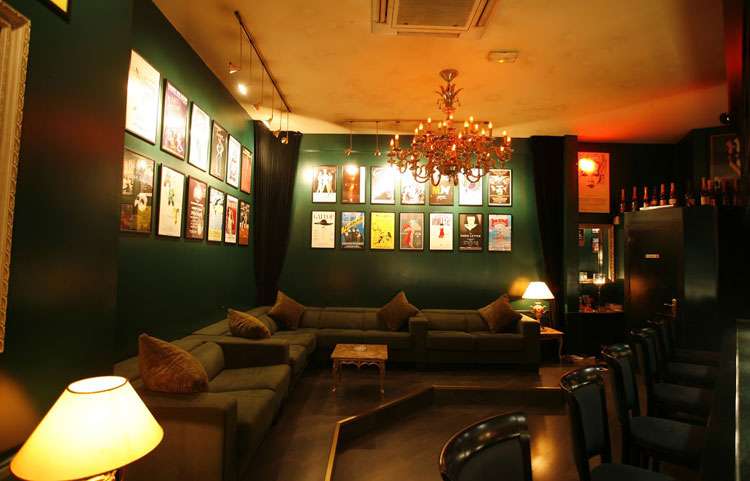 A handsome bouncer held opened the door for us - which isn't unusual here in Barcelona but in this case was misleading to the kind of crowd I would find inside. The first thing that impressed me when we entered was the beautiful and tasteful decorations. The walls are cevored with movie posters of iconic Broadway musicals, films and their stars - a great  representation of that gay era and the foundation of ours; Victor Victoria, Breakfast at Tiffany's, Phantom of the Opera, Betty Davis, just to name a few. The dimmed lights gave the place a smokey-bar-from-the-1940s kind of look, especially since the only light source came from the chandeliers and shaded table lamps (yes, very old fashion but it added to the decor).  The only modern looking thing in the place was the firefly laser disco lights that illuminated those who sat on the couches on every corner of the place. The bar is a wooden island placed in the center, here a young bar tenders - ok - a hot bartender waltz around serving customers a wide range of cocktails and bevarages. Don't have fear of them running out of alcohol, they have over 30 brands of whisky and you can see them displayed above and around the bar. The most important icons (at least according to me) were the people there. The crowd at this
gay bars in Barcelona
is 50 and up and it was a breath of fresh air to be amoung them. Right away you can see how different their generation is to ours today perhaps this is because they were more, if not completely, restricted to be who they are. So it was an exciting experience to see them have fun and made me realize that I live in a time I shouldn't take for granted and should enjoy it while I'm still around. So I started with dancing. Why not? The music at
People's Lounge
range from Jazz and blues to all-time favorites from the 50s, 60s, and 70s. In the early hours some very special traditional Spanish and Flamenco music from Andalusia.
Conclusion
The down side of this bar (understandable knowing their niche is very small) is that drinks are more expensive here than any other
gay bar in Barcelona
. What would normally cost me 2.50, I had to pay double that amount at People Lounge. They are wi fi free zone with broadband wi fi access if you want to use your smartphone or laptop.  Add to all this a professional and friendly service from bilingual staff and you have the ideal place for an early cocktail, meet up with friends or make new ones. It is a definite guaranteed that you will have as much fun in this bar as in any other gay bar in Barcelona.