Best Co-Working Spaces in Barcelona
If your looking for a cool place to work, meet people, and get out of your home office, we have found some of the best co-working spaces in Barcelona. For those who have never heard of this idea of co-working. Co-working is a style of work that involves a shared working space in which those co-working are usually not employed by the same organization or company and typically not even in the same field of work. What those working in co-working spaces do have in common are that they are typically work-at-home professionals, independent contractors, or people who travel frequently who end up working in relative isolation. Co-working allows freelancers to escape the problem of isolation while working at home. Co-working spaces in Barcelona have exploded in popularity making Barcelona one of the biggest in Europe with over 100 office spaces. Here are some of the best co-working spaces in Barcelona.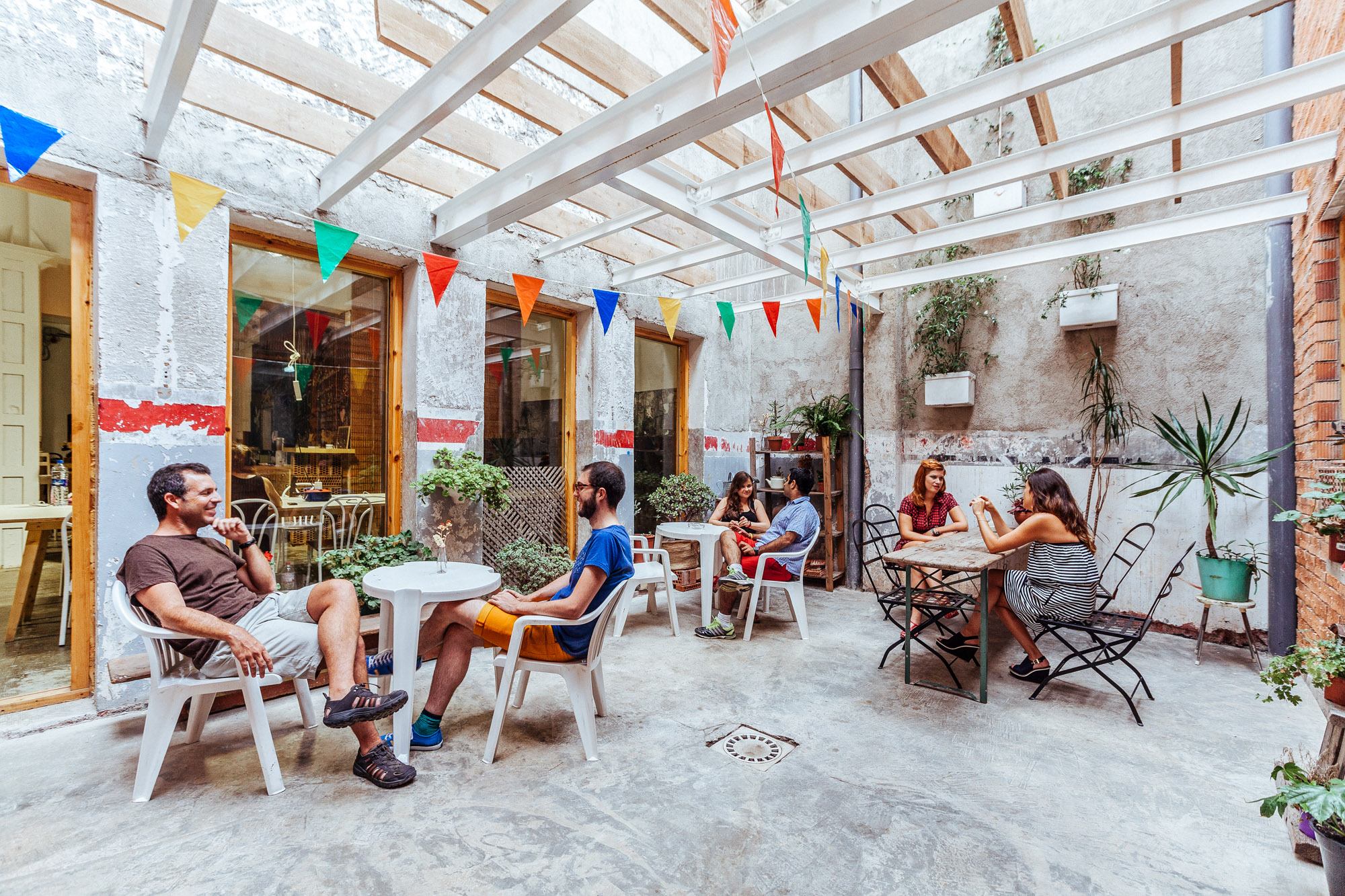 Carrer de Vilafranca, 08024 Barcelona
This is one of the largest co-working spaces in Barcelona. The work space itself is a total of 2000m2, divided into 6 floors and 5 terraces. So you won't lack space, for working or for your meetings. Betahaus Bcn is located in Gracia, a favorited neighborhood of Barcelona. Betahaus also has working spaces in Berlin, Hamburg, Sofia, Copenhagen and Vienna.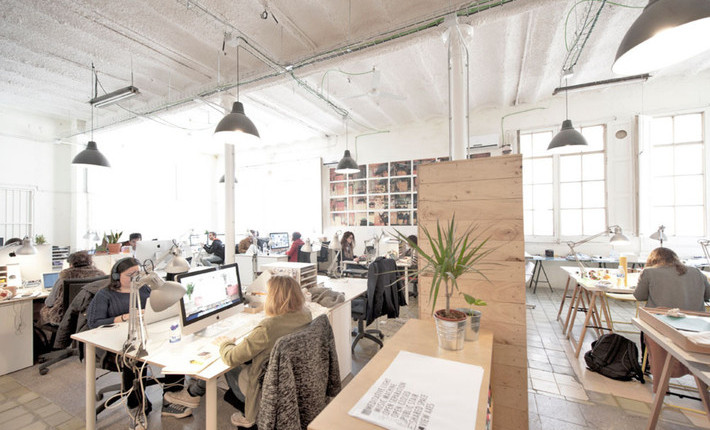 Carrer de Bailén, 11, 08010 Barcelona
MOB (Makers of Barcelona) is located in a converted factory space of 1000m2 in the Eixample. There are over 100 members working there and most of the workers are international. MOB has many activities, events and workshops in areas of innovation, creativity/design, and entrepreneurship.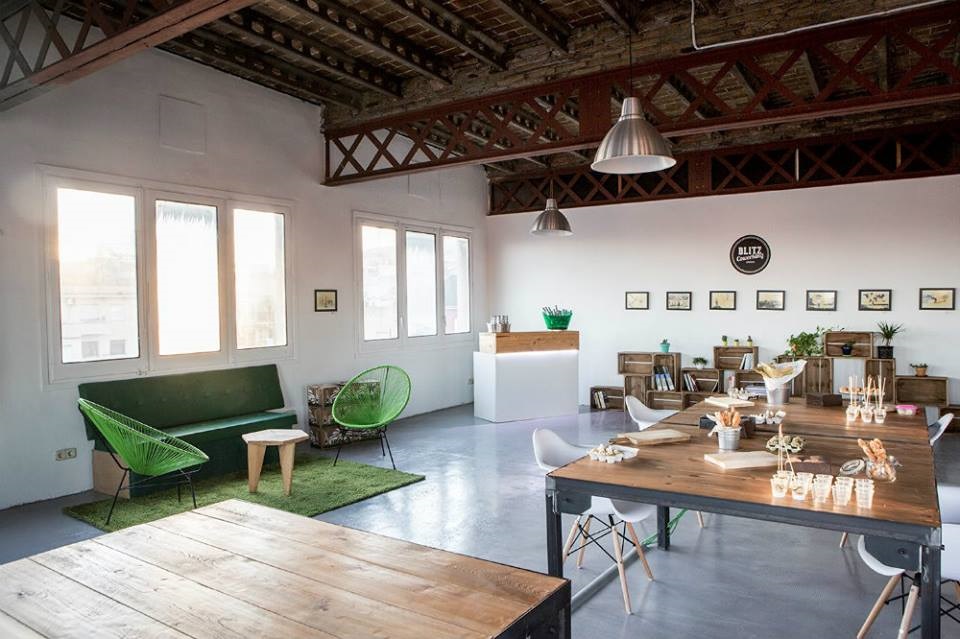 Carrer Ca l'Alegre de Dalt 55, 08024 Barcelona
Blitz Gracia is another one of the co-working spaces in Barcelona located in the favorited neighborhood of Gracia. Blitz Gracia is in an industrial space of 220m2 with two terraces overlooking the city and the sea. Synergies and a familiar work atmosphere is emphasized in this space. Here you can get to work in an open space flooded with natural light.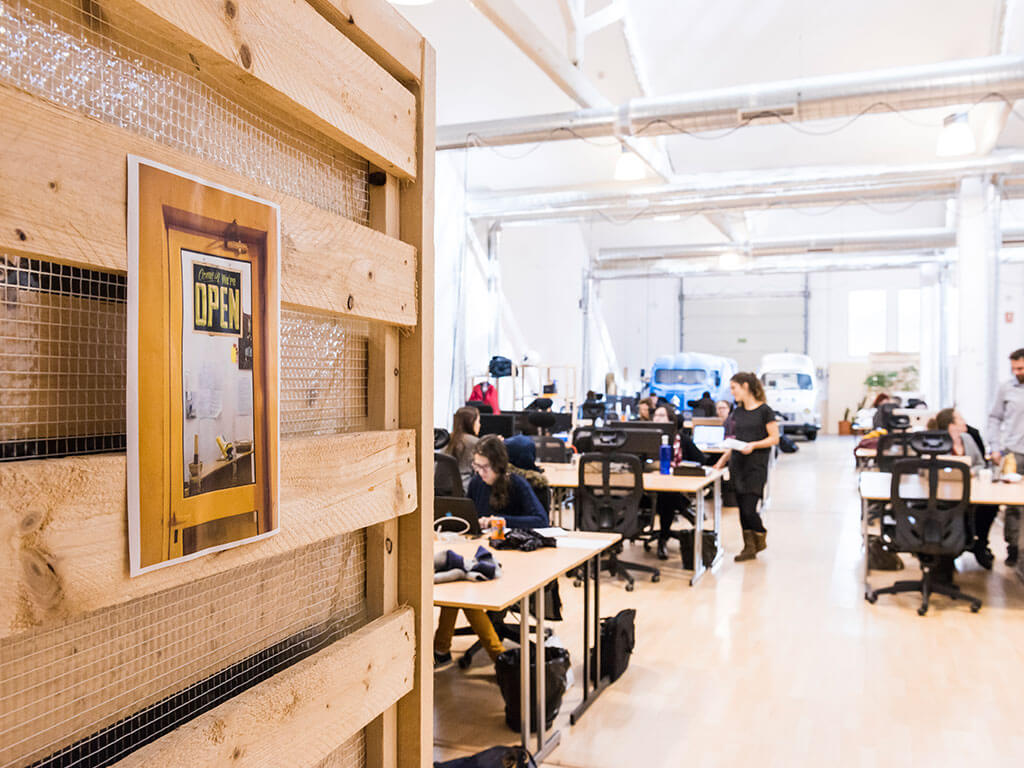 Carrer de Blesa 27, 08004 Barcelona
CREC is a coworking and education space located in a converted warehouse of over 1,000 square meters in the Poble-Sec neighborhood of Barcelona, with a new space opening in the Eixample District. It is the work place for over 100 members. Crec is very spacious and though feels cozy at the same time. The space offers meeting rooms, a relaxation space, therapy room, office space as well as a photo studio.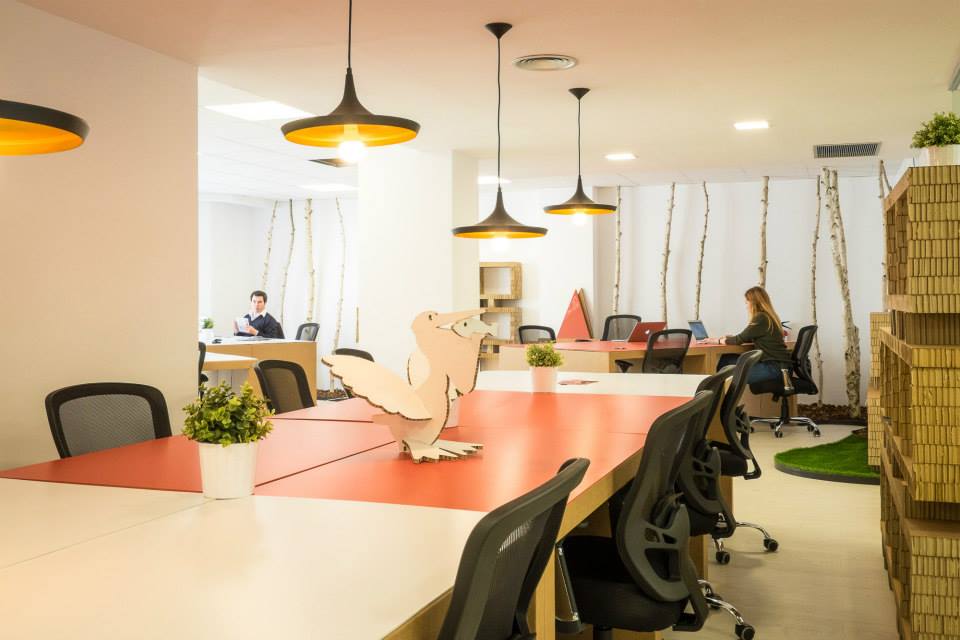 Carrer de Muntaner, 239, 08021 Barcelona, Spain.
The Talent Garden is a welcoming spacious environment. It is 300m2 and hosts up to 35 members, from creative industries. Founded in Italy, the Talent garden can be found in 13 different locations worldwide.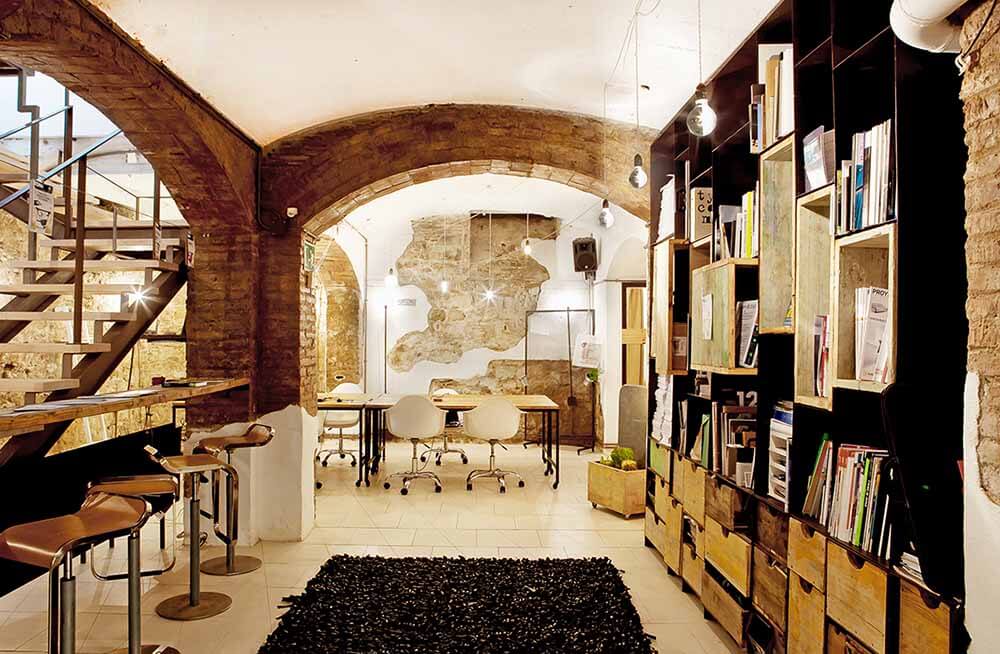 Carrer Vigatans 11, 08003 Barcelona
Located in the heart of Barcelona in Born this co-working space is especially for professionals in the creative industry like artists, photographers, developers, graphic designers and more. About 30 coworkers use the space and include a real mix of internationals and locals, small companies and individual freelancers.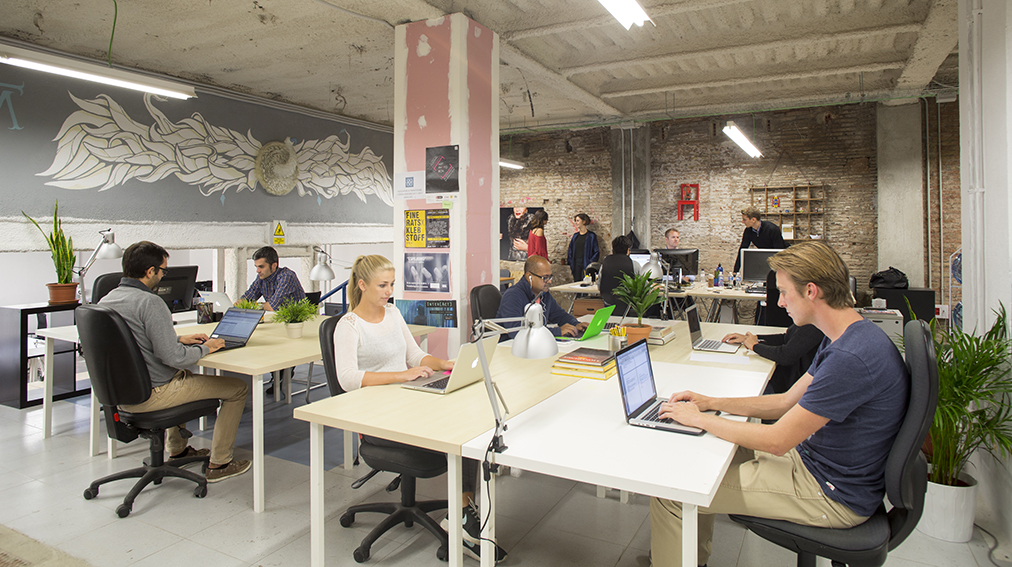 Carrer del Consell de Cent, 394, 08009 Barcelona, Spain
Transforma bcn is a 1,000m2 co-working space, located in the Eixample District. In this space you will find a community of people who enjoy exchanging ideas and creativity. There are many workshops, events or cultural activities around the space to improve the working environment and these workshops are held regularly.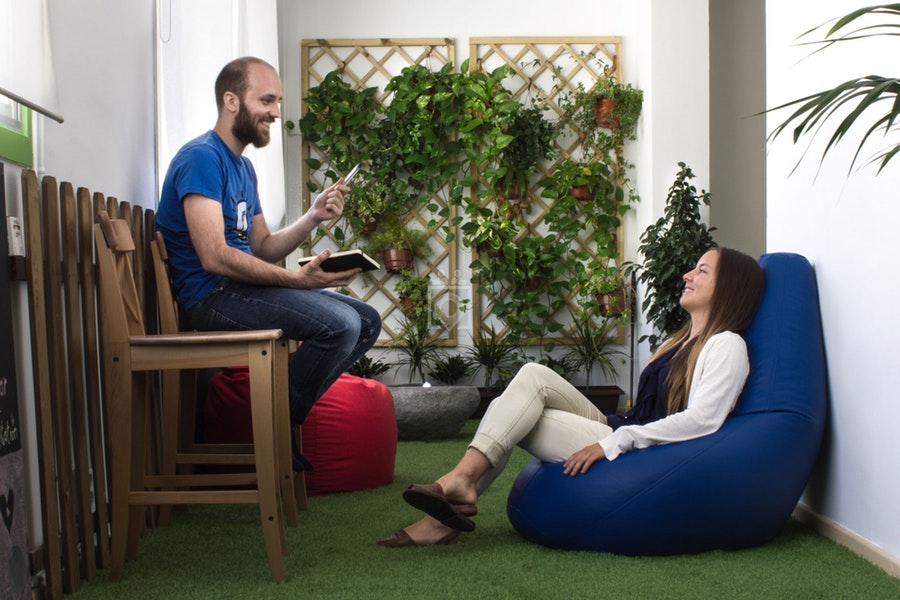 Ronda de la Universitat, 31, 08007, Barcelona, Spain Located just a few minutes walk from Plaça Catalunya and the University of Barcelona, Uni31 is a co-working space for entrepreneurs, startups and design, creativity and communication professionals. Located mere footsteps away from central Plaza Catalunya and its metro, not only are the 14 working spaces easily accessible but the bright co-working studio and meeting room are perfect for exchanging ideas and collaborating on new projects.
We hope you enjoyed our blog on the best co-working spaces in Barcelona. These are no where near the only co-working spaces in Barcelona, as we mentioned before there are over 100, so there is sure to be one that fits you and your personality. If you are looking to share more than just your workspace but also a flat check out our blog on How To Find A Room In A Shared Flat In Barcelona. And don't forget to comment and let us know what your favorite co-working spaces are.