Family Friendly Barcelona Neighborhoods: Your Guide to Family Living
Family friendly Barcelona living may have seemed unachievable what with the hustle and bustle of the Barcelona streets. Thankfully, I'm here to tell you family friendly neighborhoods not only exist but are some of the best neighbourhoods in Barcelona. Whatever your needs may be, there is surely a neighborhood for you. Check out our favorite family neighbourhoods below!
In Barcelona City
Sarrià- Sant Gervasi (Luxe Lifestyles)

Known as the "zona alta" of Barcelona, Sarrià-Sant Gervasi is one of the most prestigious areas of Barcelona (and one of my personal favorites). In the North-West corner of the city, this area is the most expensive and exclusive on our list today. It is known for its quaint, village feel. Nowadays it is a quiet residential area but it was a medieval village in its former life. Its peaceful streets and many parks make it ideal for children playing outside. Since it is situated just outside the busier parts of Barcelona, the pace is slowed down while still remaining in Barcelona city.
This area contains lots of restaurants and shops and is also home to many of Barcelona's best clinical and medical centers. An Italian international school, Instituto Italiano Statale Compresivo di Barcelona, offers pre school through secondary school in Sarrià in additional to local public schools. In short, when looking for a luxurious getaway within the city, Sarrià-Sant Gervasi is the perfect option. You can't go wrong with this area! For more information check out our detailed guide to this neighborhood.  
Les Corts (Sarrià's Little Sister)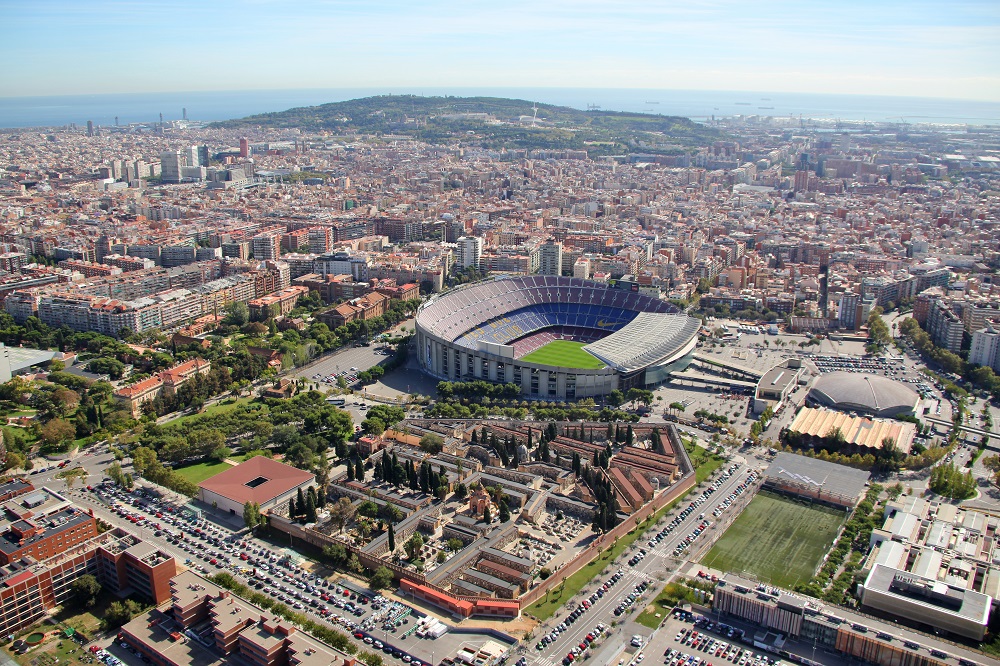 Les Corts is a slightly more affordable alternative to Sarrià-Sant Gervasi. This neighborhood is very close to Sarrià-Sant Gervasi but slightly more central. In addition to its great location, this family friendly Barcelona neighborhood is also more affordable than the previous area. Multiple international schools are located in Les Corts: St. Peters, St. Pauls and The Benjamin Franklin school just to name a few. With many shops, restaurants and parks within its limits, Les Corts is a great family option. And parents, don't think I forgot about you! This area is close to the Barcelona financial district, making for an easy morning commute for those who work there. No more early morning alarms.
Also, Camp Nou, home of FC Barcelona, calls Les Corts home along with multiple restaurants and L'illa shopping center. If you want an area like Sarrià- Sant Gervasi but with a smaller price tag Les Corts may be the place for you!
Gràcia (Indie in the City)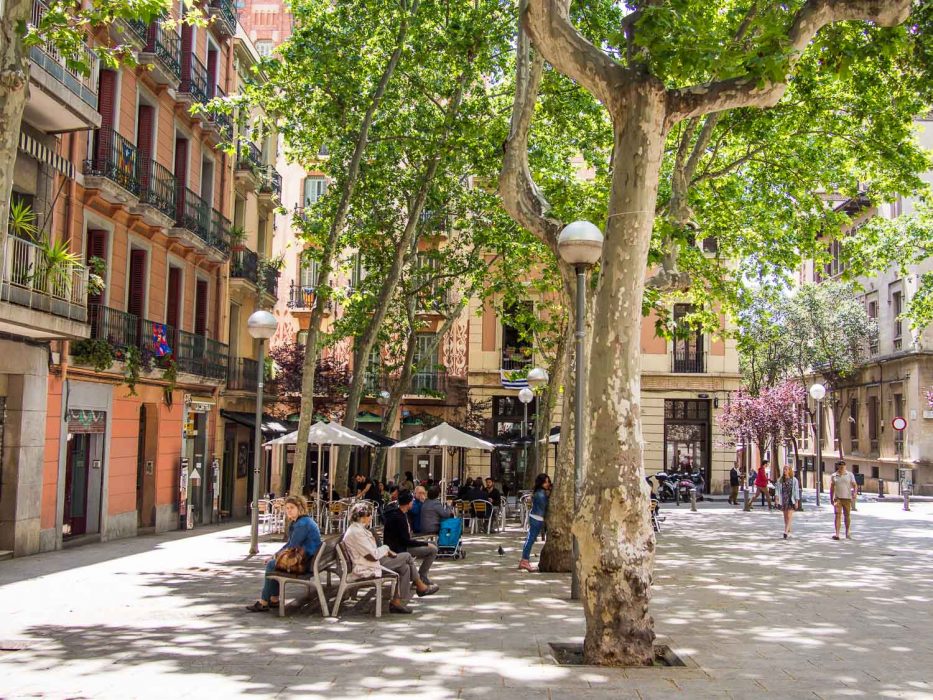 Of all the neighborhoods in Barcelona City, this is the most central. Gràcia is much more in the heart of the city than previous areas. It is very well connected with public transportation and has easy access to the highway. This area is still very family friendly but boasts more of an eclectic, boho mood. Hipsters, rejoice! This is the neighborhood for you.
Gràcia is still fairly tranquil and quiet for being in the city center. The quieter atmosphere makes it a great family neighborhood. Gracia boasts numerous plazas with restaurants and shops as well as the iconic Park Guell. Gràcia is family friendly but still in the middle of the action! For the most central family friendly neighborhood, Gràcia is the best bet. Our Gràcia guide can provide you with a more detailed overview of the neighborhood.
Outside the City
Sant Cugat (Central to Schools)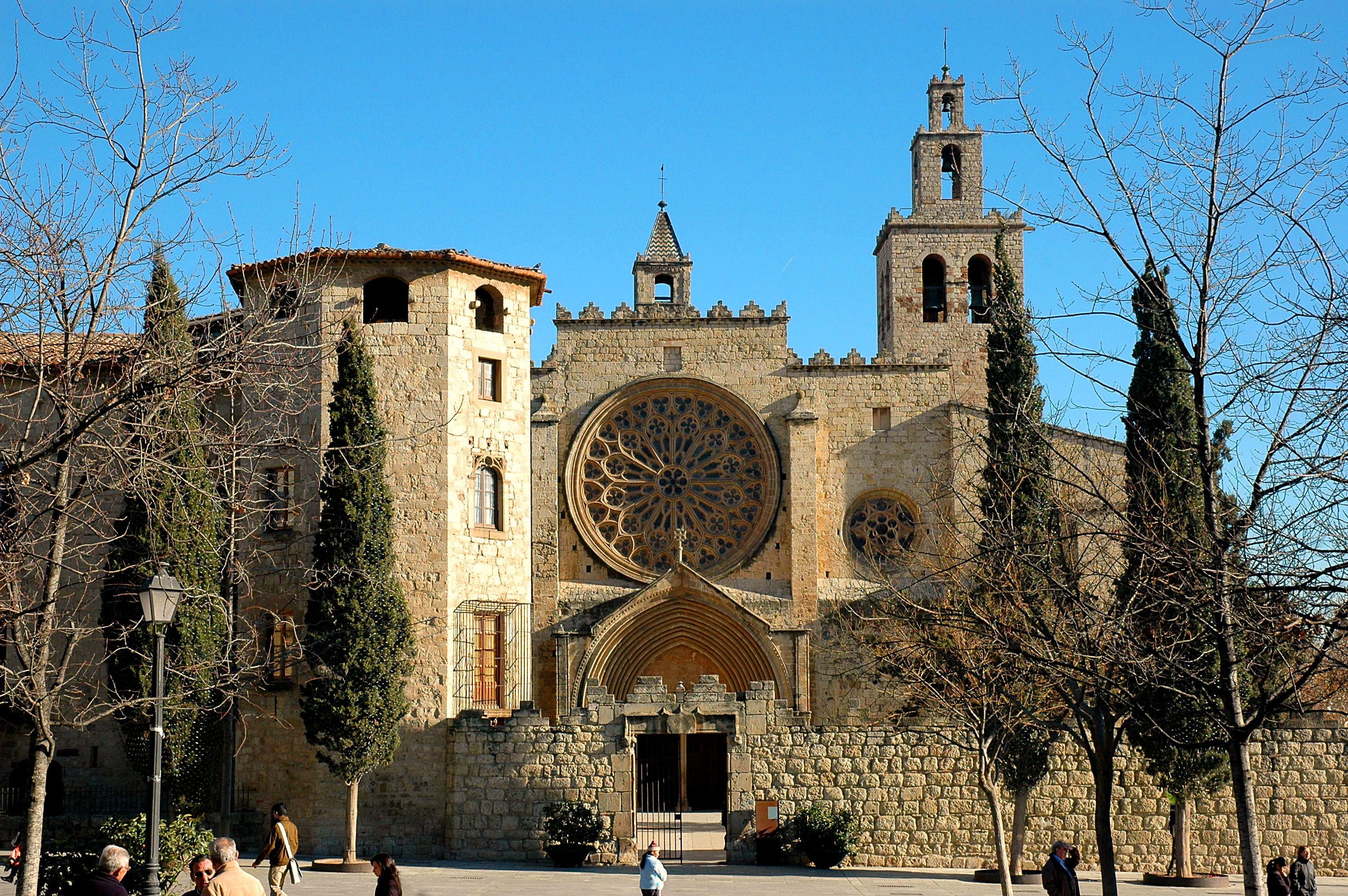 At 20 kilometers from Barcelona City, this suburb creates just enough distance to get out of town while still remaining close by. And for those who work in the city, don't worry! There is a direct metro connection to the city center, making morning commutes simpler. Sant Cugat is also home to multiple international schools: The Japanese School of Barcelona, Europa International School and Agora Sant Cugat International School. These schools make Sant Cugat an excellent area for foreigners or those wishing to raise kids in an international school system. Additionally, this neighborhood holds many restaurants, two cinemas and a shopping center. All these features make Sant Cugat an excellent option for families in Barcelona who want a little distance from the city.
Sant Just Desvern (Active Lifestyles)
Sant Just Desvern is an excellent neighborhood for families looking for space to grow. Only a 10 minute drive from the city, this area has lots of active and outdoor activities. Next to the Collserolas Natural Park, residents have tons of options for hiking, biking and spending time outdoors. There are also various gyms and swimming pools in the area. If you crave an active, outdoor lifestyle, Sant Just Desvern is your perfect spot!
Bellsoleig and La Miranda have larger homes, often with yards and pools. The amount of outdoor space available in Sant Just Desvern makes it desirable for families with kids. Not to mention it has TONS of both private and public schools. With many FC Barcelona players, politicians and expats calling this neighborhood home, you know it is an area not to miss.
Esplugues de Llobregat (Celebrity Suburbs)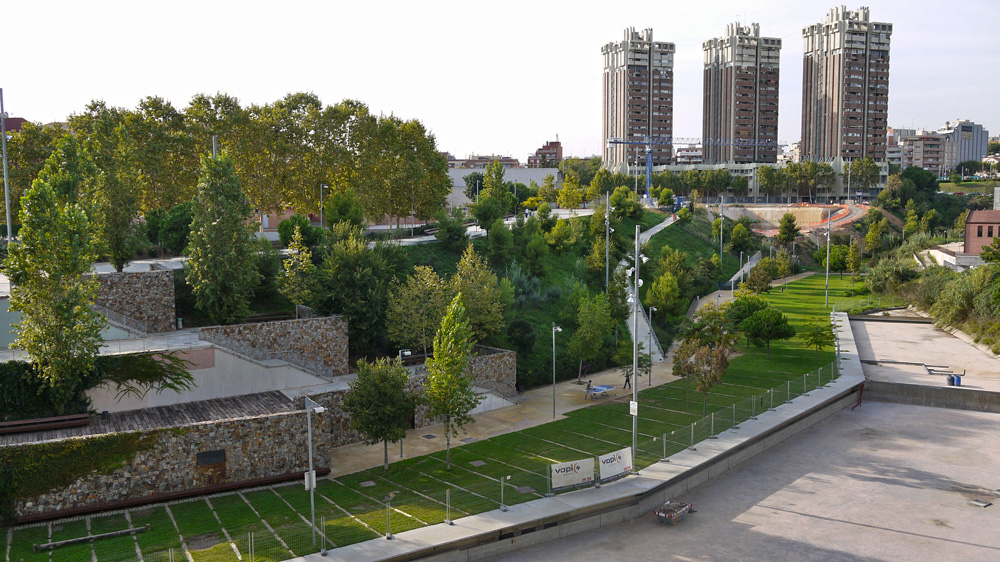 The final neighborhood on our list holds over 20 beautiful parks and gardens. International schools like The German School of Barcelona and the American School of Barcelona are located in Esplugues. This suburb just outside the city also is home to many expat families, athletes and political figures. Shakira and Piqué call Esplugues their home. If it's good enough for Shakira, it's good enough for me!
Also, it is easily accessible to the city via the highway, bus and the Metro. Local shopping centers like Llobretacentre and Splau make shopping a breeze. Splau even has an excellent cinema. Being in the suburbs doesn't have to mean less excitement. In Esplugues, suburban life never means going without!
I hope this article can guide you in your  search and help your family find the perfect family friendly Barcelona neighborhood for you. If you're searching for a long-term rental or purchase in any of these areas, please check out our website and contact us with any questions. Happy hunting!
- Natalie