Free things to do in Barcelona!
Barcelona is full of sights to be seen and adventures to be endured. Among the paid-entrance attractions, there are many
free things to do in Barcelona
. Check out this list of tips and things to do free of charge!
1. Public Art and Architecture
There is endless
street art
and
architecture
to see in Barcelona. A great way to explore the city while also seeing famous art and architecture is by walking from different Gaudi buildings, to the gothic quarter and so on. My favorite part of doing this is that you end up wondering and might bump into something exciting you were not expecting to see. One thing that I bumped into were these awesome 'mobile canvases'.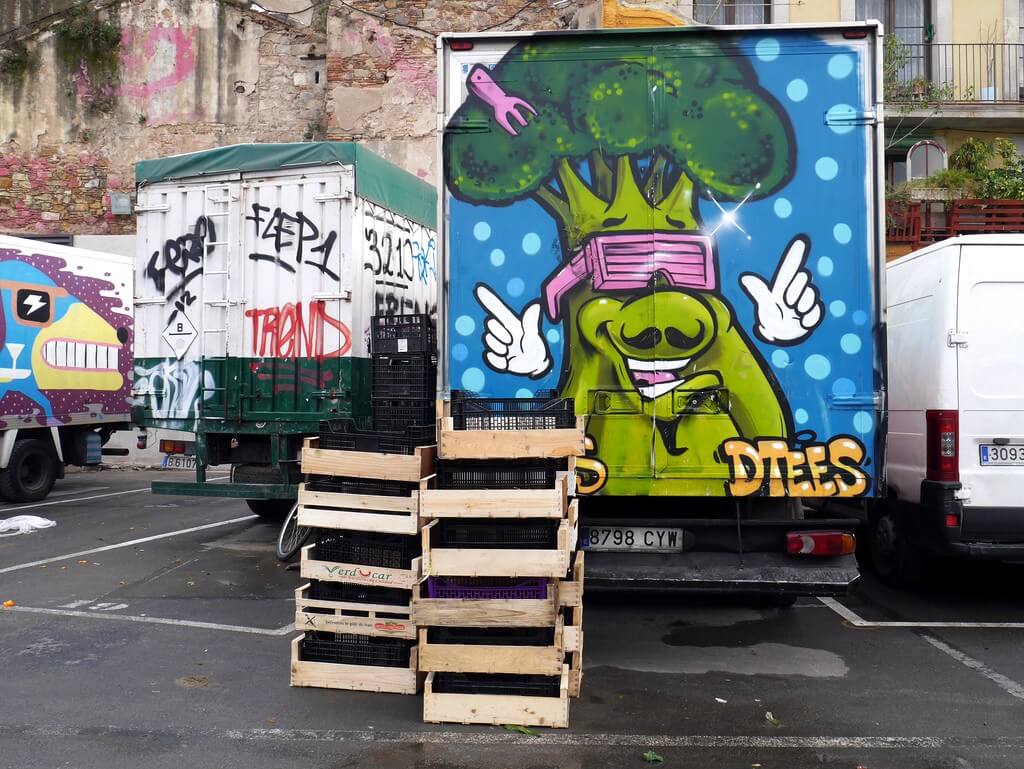 2. Cathedrals and Museums
There are certain times of the day in which some cathedrals are free. For an example, La Catedral in Barri Gotic is free in the early mornings and late afternoons. To see about different Cathedrals, you can check on their websites. Numerous museums are FREE on Sundays! Museu Picasso is just one example, but there are many more. Some museums are only free from 3-8PM on Sundays and others are free on one given day a month (usually the first Wednesday or Sunday of the month).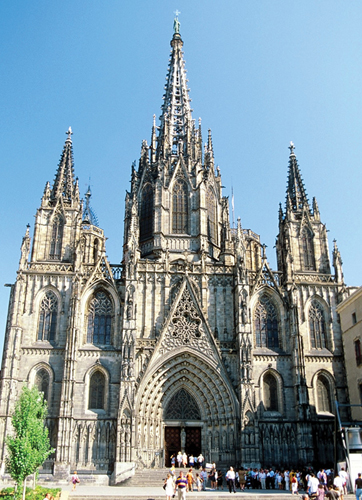 3. Park Guell
Park Guell
is one of Barcelona's biggest attractions. It is very lush with different plants, beautiful architecture and winding pathways to venture through the park on. During the day, entrance to one of Gaudi's famous terrace and bench creations is normally 7 euros, but after 9:30PM entrance is free! When I went at 9:30PM, the lighting was perfect to snap a picture of the whole city and then watch the city lights come to life. It was the perfect amount of time and added to my list of
free things to do in Barcelona
!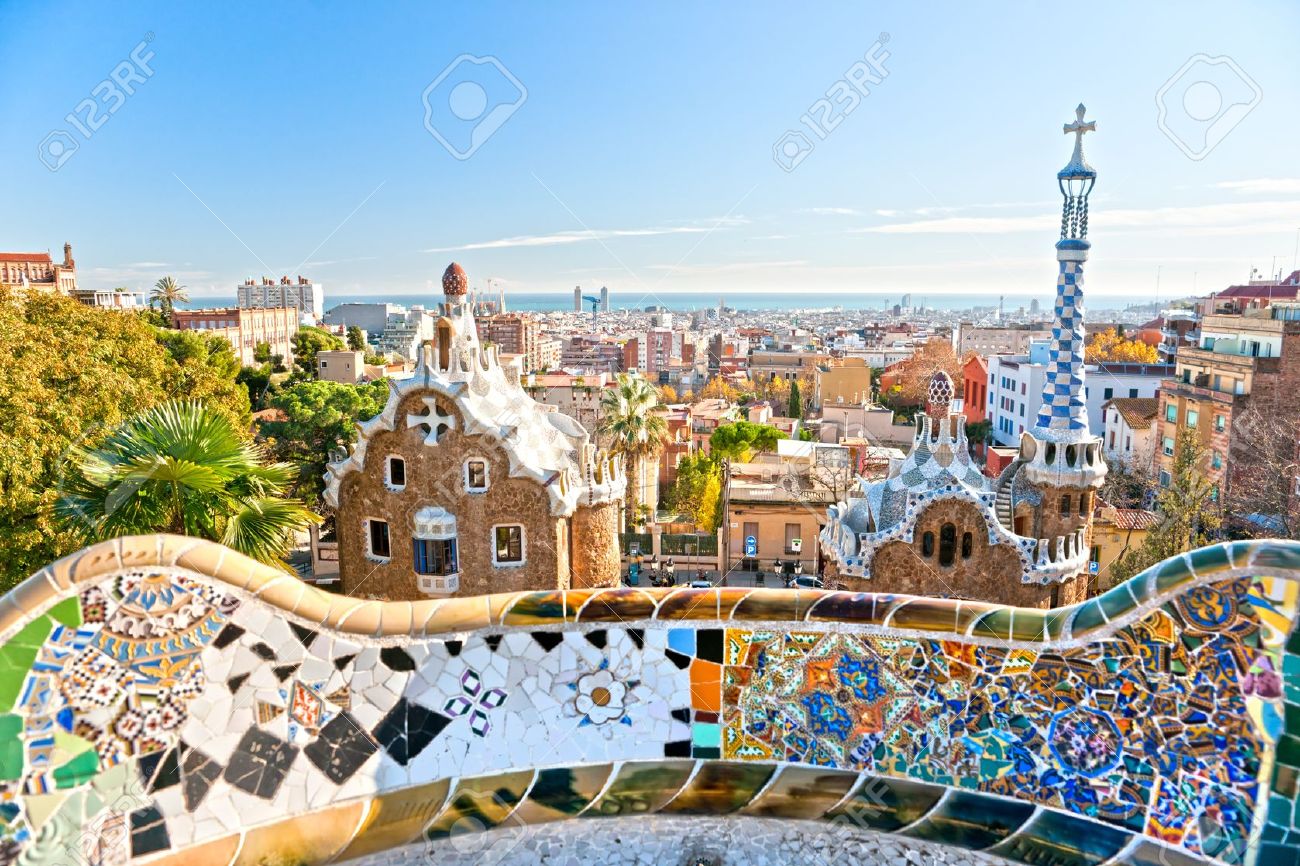 4. Font Magica
Font Magica (Magic Fountain)
is a fountain that puts on a show for people with music, lights and of course water! The show has been said to be as good as or even better than the famous one in Las Vegas! Take a stroll over there after the sun goes down and prepare yourself to be amazed.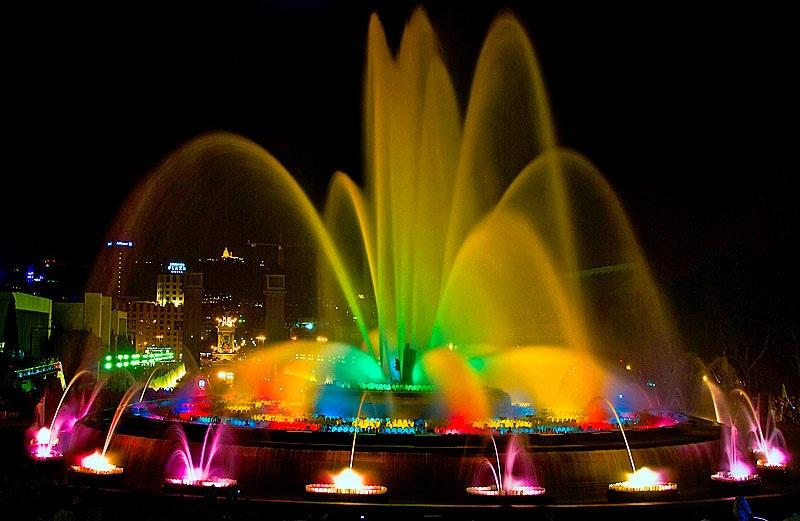 5. Cinema Lliure
Cinema Lliure is an event that takes place on the Sant Sebastià beach. They show many independent films on Thursday and Sunday evenings. It is a great time with family and friends to bring some snacks, drinks and something to sit on to enjoy the films!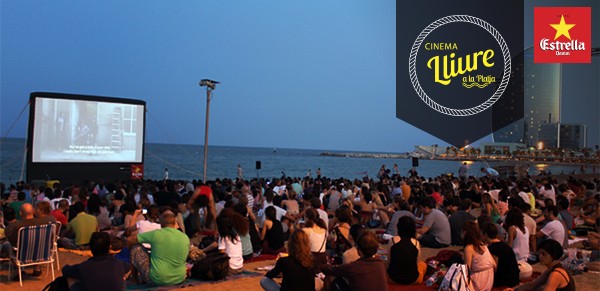 6. Parc de la Ciutadella
Parc de la Ciutadella
is a huge park that always has different activities and events going on. People go here to get exercise, play games, do fun activities, have a picnic and also to see the breath-taking fountain. There is a zoo in the park as well, but you have to pay to get in. When I went to Parc de la Ciutadella, I took time to walk around the lake filled with people in row boats and to admire the architecture of the fountain. I also ended up going into the zoo to see the Kangaroos!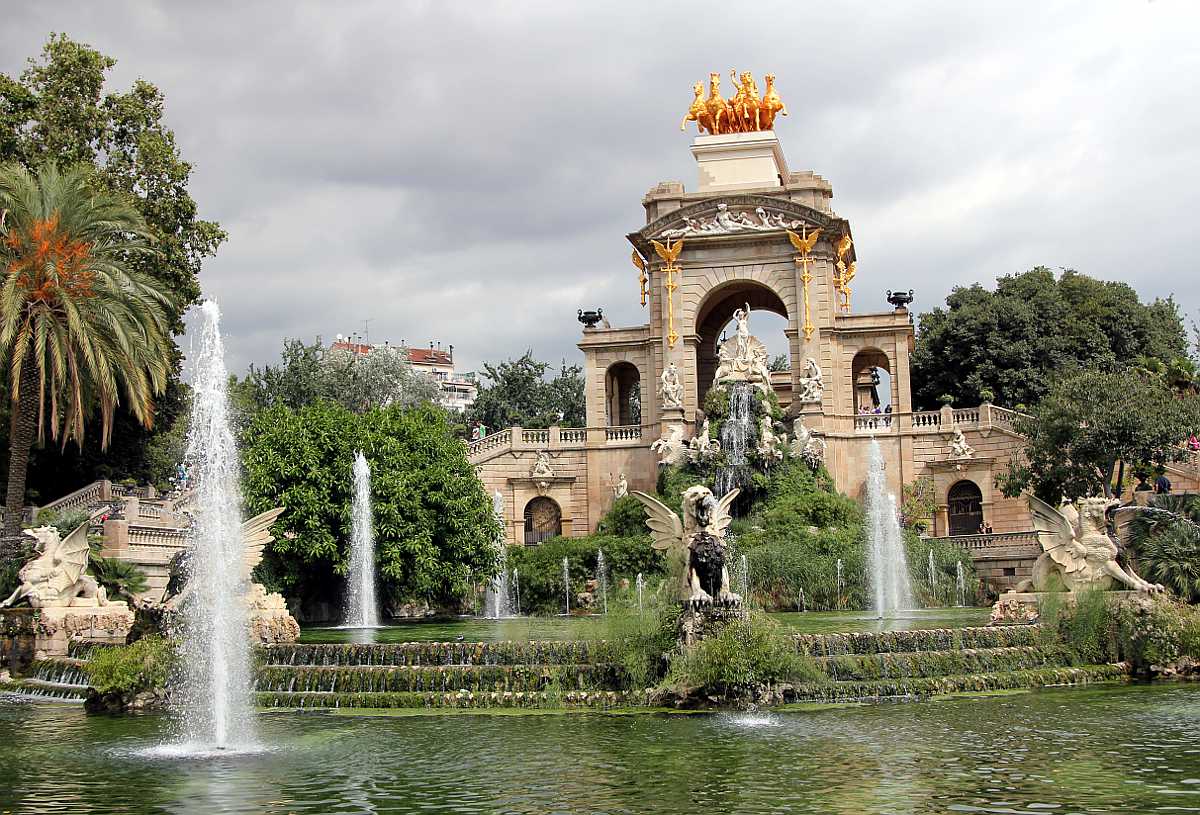 7. Carmel Bunkers
The Carmel Bunkers is a great place to go for an amazing view of Barcelona! I went there at sunset and there were tons of people hanging out up there with friends and family having drinks while enjoying the views.

8. Arc de Triomf
The Arc de Triomf is another one of Barcelona's great attractions. It is located by Parc de la Ciutadella and has a beautiful, expansive street for only pedestrians to walk down. Visiting the arc is a great way to see a historic site for free!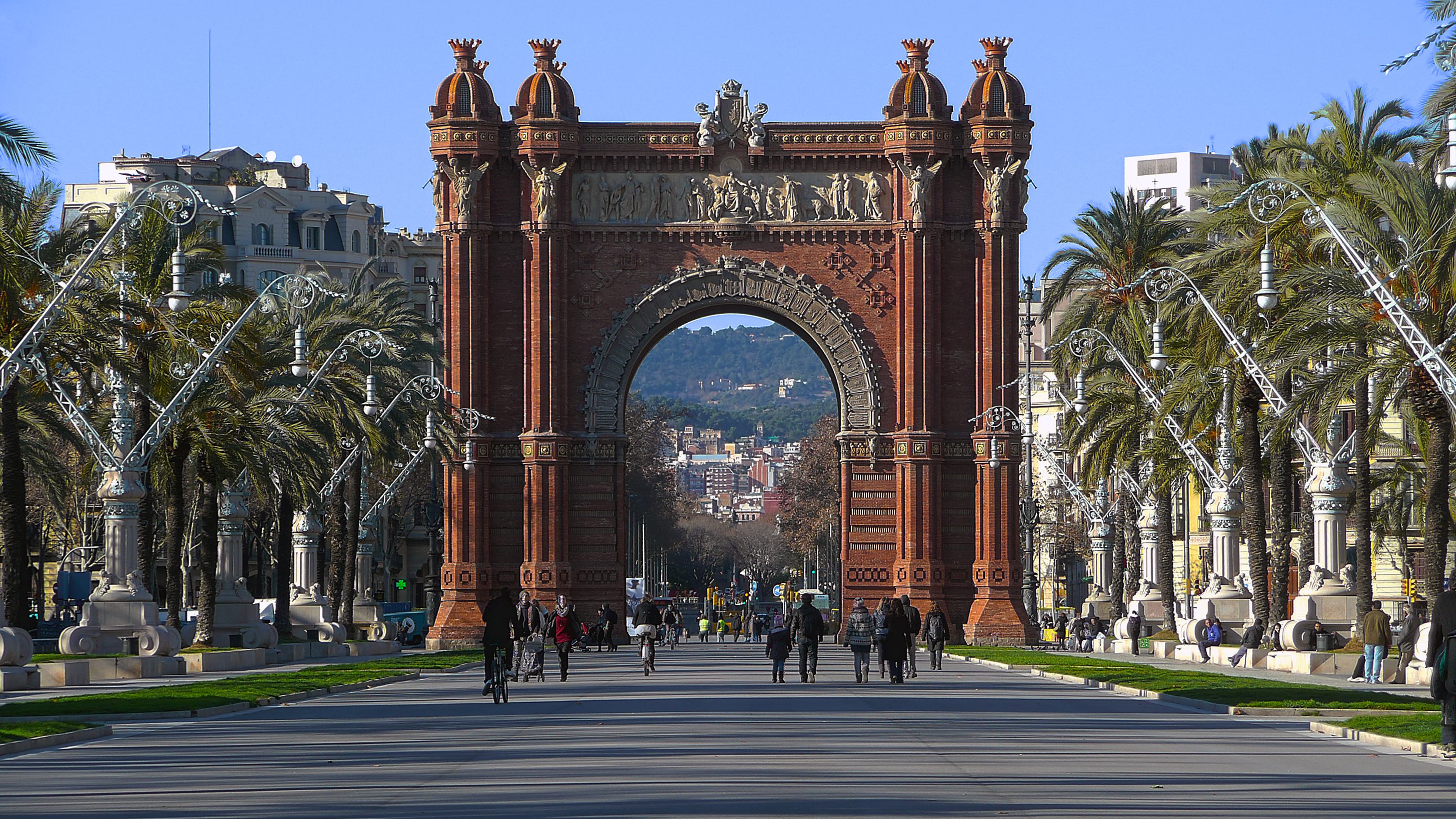 9. La Rambla
La Rambla
is the most famous street in Barcelona and one of the most famous streets in the world. It is filled with people, restaurants, shops and markets. La Rambla has gigantic trees lining each side of the street and has a very lively feel when strolling through. Personally, I love getting a large cone of gelato or a drink while taking a walk down the street going from shop to shop.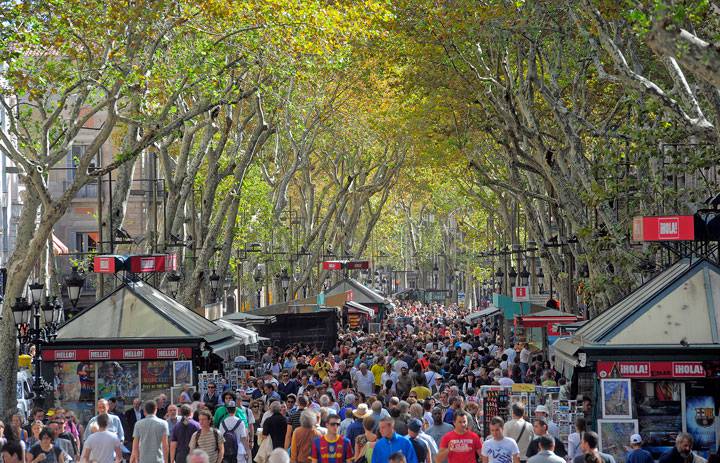 10. La Sagrada Familia
Sagrada Familia
is the most famous Cathedral in Barcelona. It is constantly under construction, but still a must see! Sagrada Familia costs money to go inside, but the outside is amazing enough to go see itself. Make sure to walk all the way around the cathedral to see the different sides and architecture.

These
free things to do in Barcelona
are just some of the many that are offered. There are other activities such as going to the beach, hiking, working out at the outdoor gym on the beach, and free walking tours! Hopefully you can see everything and keep your money in your wallet! -Jack