Barcelona Day Trips:
DESTINATION AIGUA BLAVA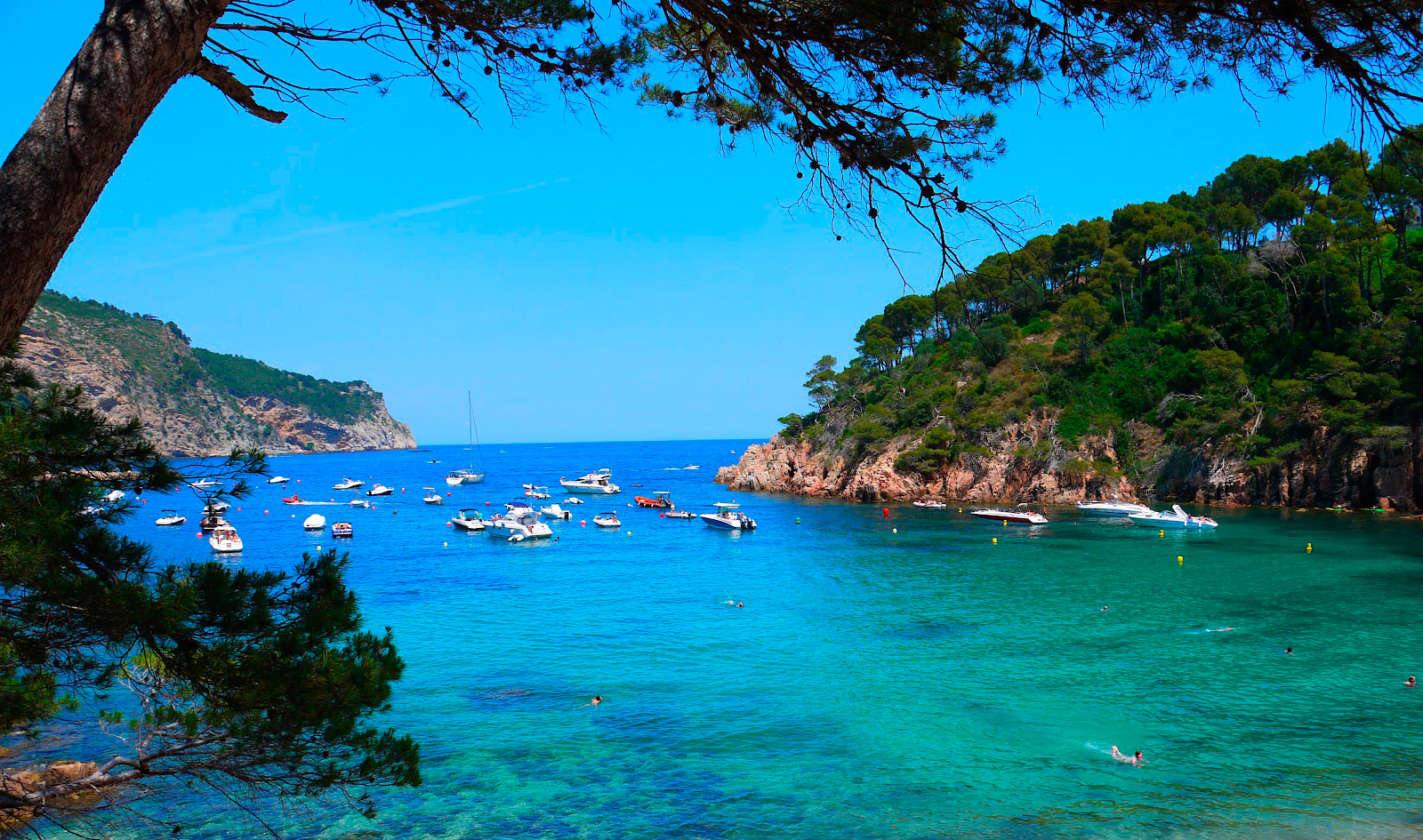 In my previous post short adventure to Cadaques,  I promised you to keep you updated with more exiting Day trips in Barcelona.  So, today my Barcelona Day Trip advice will point in the direction of Aigua Blava. Aigua Blava  is a small bay on the Costa Brava coast, not that far away from Barcelona.
Translated from Catalan, the name means "blue water". Although it was the greenest (and cleanest) water I have ever seen! As you may have noticed in the pictures, it is a hidden paradise! All this Caribbean'ish-bounty-beauty, is located along the coast of Northern Spain. Depending on your exact location it shouldn't take more than a couple of hours to get there.
There are a ton of small beaches along the coast line, but the most popular one is named after the area itself - Aigua Blava. If you prefer you can play it safe and enjoy the guaranteed amazing experience of the white sand and beautiful water on the Aigua Blava Beach, but obviously there will be a ton of turists in the high season. So if you are feeling adventerous - feel free to scout the area and discover more hidden gems. You won't regret it!
In our case most of the group spend the afternoon napping on the beach after a cold minty Mojito, bought in a nearby bar (what a Mojito!) But some of us explored the premesis and found a small trail that let up to an area with smaller cliffs. Which more or less lead to a mandatory jump into the turquois water and a swim back to the beach, which was way faster (and cooler) than walking through the rigid coast. What a rush! Personally, that was my favourite part of the Day and a great idea for
Barcelona Day trips
. On the Aigua Blava Beach there is a few bars, restaurants, showers and changing room/toilets - all you might need for a day on the beach.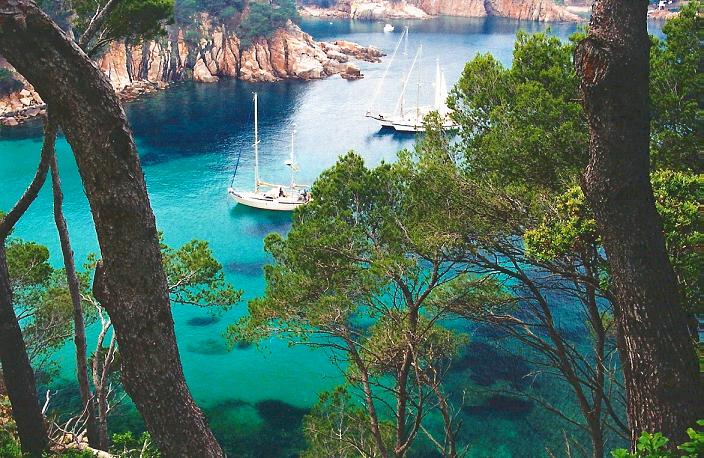 If you love the beach life or just the beauty of nature in general this is the place to visit! If it's not to far and you have an extra day without specific plans, do yourself a favor and GO! This is a must see in Spain. To get to Aigua Blava you can rent a car or maybe more preferable (and echonomical) choose public transportation. A company called
Sarfa
has busses on the Barcelona - Begur route every day. The first bus leaves at 8:30 so you have plenty of time to enjoy Aigua Blava!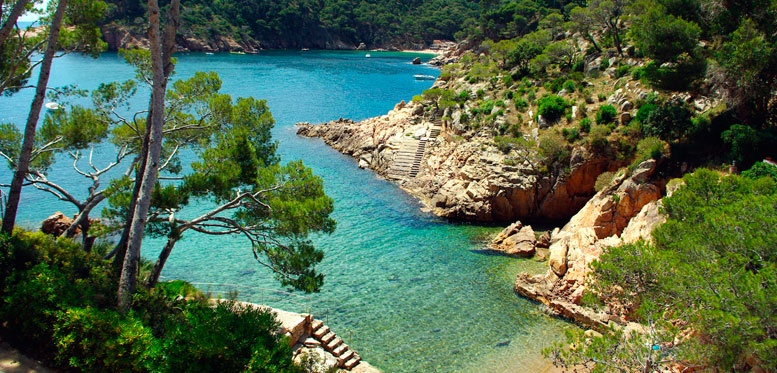 I hope you enjoyed my idea for a day trip in Barcelona! Stay tuned for more updates from my travels around Costa Brava. If you have any recommendations – feel free to drop a comment in the section below!